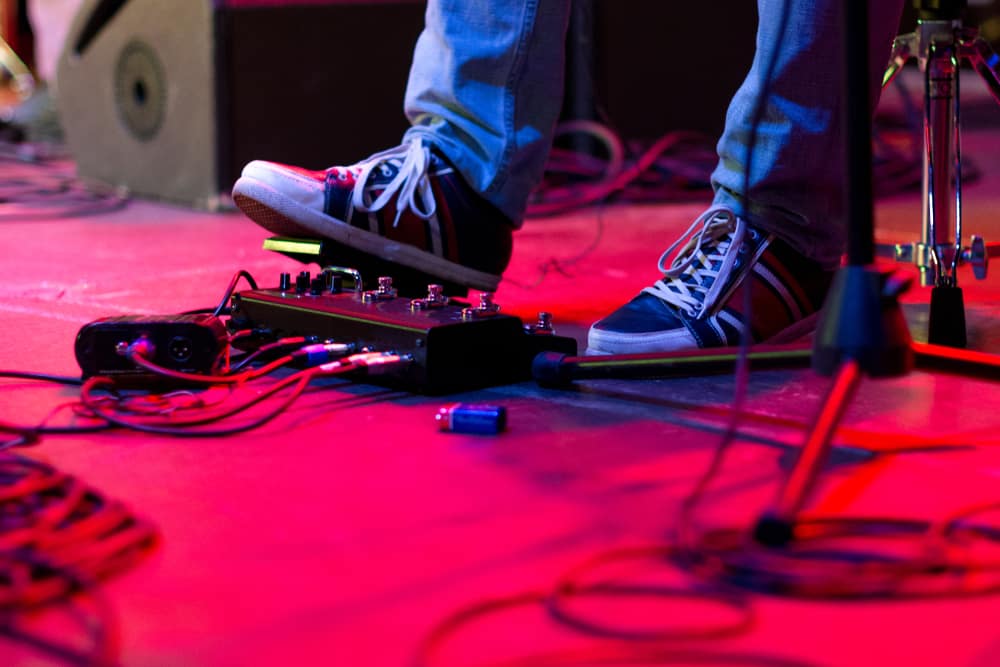 While you go see a concert, or there is some recorded video that you are watching, you might believe that all the magic that is happening is between the finger and guitar strings that can get you hooked up, but that is not entirely true. Guitarists who have learned how to pick the guitar strings right have moved on to other models of perfection to achieve accuracy, perfection, and the way to your heart with perfect tones.
That is why they are using these effects to make the whole experience overwhelming for you. These EDM-based effects are embedded into the live performances as well as some of the recordings to make them sound better and you get several floor effects stations that can make it possible for you in the right manner.
Line6 is one such manufacturer for these floor effects stations that get you the right edge of perfection, durability, and of course liberty on the effects at the same time to make it all go just perfect for you. Pod Go and Helix are two such footswitch-based effects stations from them, and if you are looking to get your hands on one of these two, here are a few things that you will need to take a look at.
Comparing The Pod Go vs Helix
Pod Go
Pod Go is comparatively smaller in size, and it has 6 main buttons that allow you to choose the effect, a big pedal switch for you, and several knobs at the top for you to be clicking and choosing all the levels individually for your preference and make it all work out perfectly for you.
Pod Go has a rugged matte finish that doesn't only make the pedal switch blend in the darkness for better camouflage, but it is also the best thing for you to ensure that you are never going to be worried about a bit of dust or wear and tear and it can even take some of those minor scratches from your boots pretty easily without looking all bad and old.
Coming to the features part, it gets all the perfect features that you might be needing, including pod GO saving presets that allow you to save presets to the effects and then play them according to your choice whenever you need to use them.
In addition to all that, you will also be getting Pod goes wireless quick start, and you can edit the presets as well to see if you need any changes and improve those presets according to your preferences. The best thing is that you also get a digital display on Pod Go that ensures you are always on top of what effects that you are playing or what you are doing with this effects station.
Helix
Helix is a true revolutionary launch to the line6 product line and it has taken the effects board game to certainly a new level. While the first look at Helix is enough to tell you that it means business, you might need to ask yourself if Helix is something that you need?
It is for sure that as a music enthusiast you might not be able to resist the temptation of buying it but it is their flagship floor effects station and is priced as that at the same time. Yet, it is worth each penny that price tag tells you and if you are looking to record some professional video or it's a performance of your lifetime on the stage that you want to count, you should be going for the Helix.
It is comparatively a bit bigger in the size, but a lot sleeker and it gets 10 button switches on the effects panel to give you more liberty with the preset effects. The screen size is a lot bigger than Pod Go and the floor switch is also embedded into the body.
Yet, the entire sound engine gets major improvements and you have extensive Input, Output features with better clarity on both hardware and software that allows you to have seamless integration with all the other instruments that might be played as well. In addition to all that, you also get to enjoy a USB audio interface to save and use your effects according to your choice.