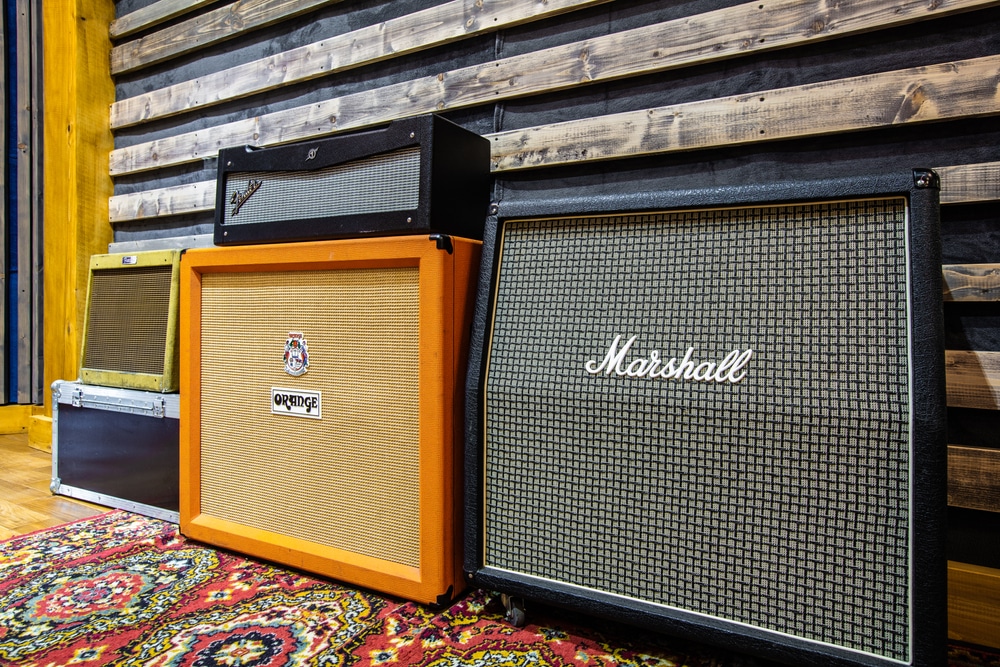 Like all the other instruments and equipment that you can get out there in the world, you also get hundreds of different brands for the amps and other equipment to choose from, and that is certainly great for those who are looking to have the freedom of choice in terms of the features, design, performance and affordability levels that they have for their performances.
Since the amp is as important as choosing your guitar or some other instrument that you play. You will need to be careful about it and make sure that you are considering the right brand and model to have the perfect experience with playing that particular instrument and of course listening to it. Orange and Marshall are two of the most famous manufacturers for these amps that are to be used with a wide range of musical instruments.
You just need to make sure that you are getting the right one that will suit your needs better. If you still feel confused and want to compare them both to know which one would be the right choice for you to make the educated decision for your new amp, here are some facts about both these brands that you ought to know.
The Main Differences Between Orange vs Marshall
Orange
Orange is a British company that is in the business of manufacturing these amps since 1968 and you certainly get to enjoy the best amplifiers from them. Their amplifiers are somewhat the same in terms of the design philosophy and you will feel like you have seen them before, but the interesting part is that they are all available in orange with a soft-to-touch texture on all their amps.
That is certainly something to go for if you are into funky stuff or would like an amp to put on the stage for any concert where you intend on playing the rock, blues, or heavy metal and want the amplifier to go perfectly with the theme of your performance. These amps are available all over the world so there are not any problems that you might have to face when it comes to availability.
Moving forward, you will also be enjoying the perfect sense of pleasure on these amps since they are fully compatible with all the different sorts of speakers and musical instruments. The best thing is that Orange also manufactures some of the best speakers. So, you don't need to worry about your speaker not matching the theme.
Together they would look like made for each other and are going to complement the looks. To top it all, all these amps from Orange are highly durable and reliable with great efficiency and they work as great as they look so you get to enjoy the perfect vibes on these amps through and through.
Marshall
Marshall amplifications also known as Marshall amps is another such cool brand based out of London, the UK that has been in the business since 1962 and they design and manufacture some of the best speakers, amplifiers, and headphones. Marshall is considered to be one of the most authentic and oldest manufacturers for such highly specialized audio equipment.
That is clearly seen on all their products as well that let you enjoy the right experience on all their products and make it work perfectly for the needs that you might have. As opposed to the orange amps, Marshal amps got a vintage yet luxury design philosophy with golden over black that adds the right touch of contemporary design added with modern aesthetics and a bit of vintage touch to it.
To put it in simple words, the design is timeless and you can certainly use Marshall amps and speakers together for any studio, on-stage performance, and recording perfectly without having to worry about them blending in.
To top it all, with Marshal amps you get to enjoy a performance that is unmatched in terms of quality and they are certainly using some magic under the hood. If you are not on a budget restraint and want to enjoy the beyond-perfect experience, then Marshall amps are the doubtless choice for you. However, orange amps are equally good in performance and are also on the affordable budget side.