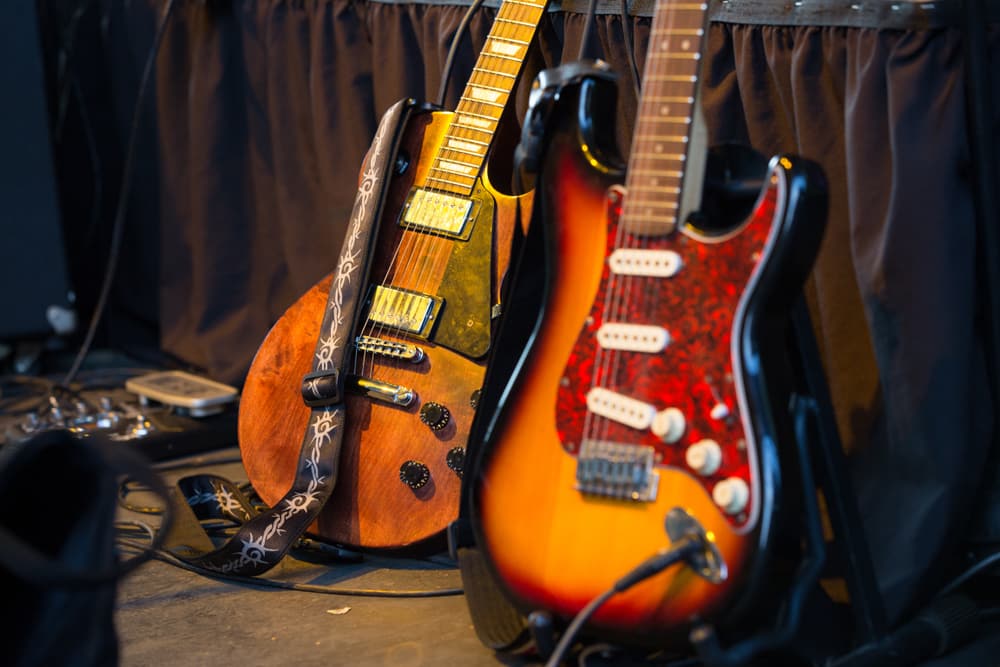 Guitar brands have always been a big thing to consider for guitarists who are looking to make it big and want more than the ordinary. Guitar brands do carry a heritage to their name and essentially a design philosophy as well that is loved by the artists and brand loyalty is different with guitars and musical instruments that you might find on some other purchases you might have made.
Not only it is a great thing to enjoy, but you will also need to learn about the guitars and make sure that you are picking the right brand that can get you the model, features, and more on the guitar of your choice.
D'Angelico and Gibson are two such popular American Guitar manufacturers that are highly sought-after and sometimes might even be compared as competitors to one another. That makes the decision a bit difficult for you if you are looking to pick a guitar model for yourself. If you want to know the difference between both these brands to choose the best option for yourself, here are a few things that you will need to know about.
Comparing D'angelico vs Gibson Guitar
D'Angelico Guitar
D'Anglico Guitars of America is an American musical instrument manufacturer. They are based out of Manhattan, New York, and was founded back in 1932. With close to a century of experience that you can get the advantage of with choosing D'Angelico guitars, you will certainly be getting a lot more.
D'Angelico guitars are manufacturing some of the best guitars with hollow bodies, semi-hollows, solid bodies, and acoustic guitars for you to choose from and you are going to enjoy the perfect pick among all these if you are looking for any of these types of guitars. D'Angelico guitars are certainly the best ones out there in terms of design aesthetics and philosophy, but there are a few fewer features than you can get on Gibson guitars.
There are different series of single-cut and double-cut guitars with multiple design aesthetics that are certainly loved and adored by a wide range of audiences. The durability is certainly never a point of concern for you if you go with the D'Angelico guitars since all the guitars are locally made and parts are sourced to ensure perfection as well.
However, there is a lot more that you will need to know about the D'Agnelico guitars and the specific model that you might be considering to make sure that you can get the best use of it. Yes, they are certainly a lot less expensive than most of the other options out there, and if you don't require some extensively performance-oriented features, they might just be the right pick for you for any of the performances you might be planning.
Gibson Guitar
Gibson Brands, Inc. is another American guitar manufacturer that does not only specializes in guitar but has certain other musical instruments down their inventory as well that are highly popular and you are going to enjoy the perfect experience out of them at the same time. Gibson is based out of Nashville, TN but certainly, the guitars are popular all across the world especially in America.
The company was founded back in 1902 and ever since then, they have managed to deliver excellence and musical instruments that are highly sought-after due to their utility, performance, and a wide range of features that you can get on them. Of course, the design philosophy of Gibson guitars is certainly unique.
Since some of the most popular artists have been using Gibson guitars in their performances, it has managed to become the inspiration for many newcomers in the musical world. As opposed to D'Angelico the variety of choices that you will be getting in terms of models, features, design, and guitar types is pretty much unlimited. Y
ou will never have to look for some other brand if you are looking for certain features or guitar shape. The signature design philosophy of Gibson Guitars makes it the right choice for most of those guitarists out there who are playing the Gibson guitar for some cultural music options. With the wide inventory, you will also get to enjoy the best possible support services as well.