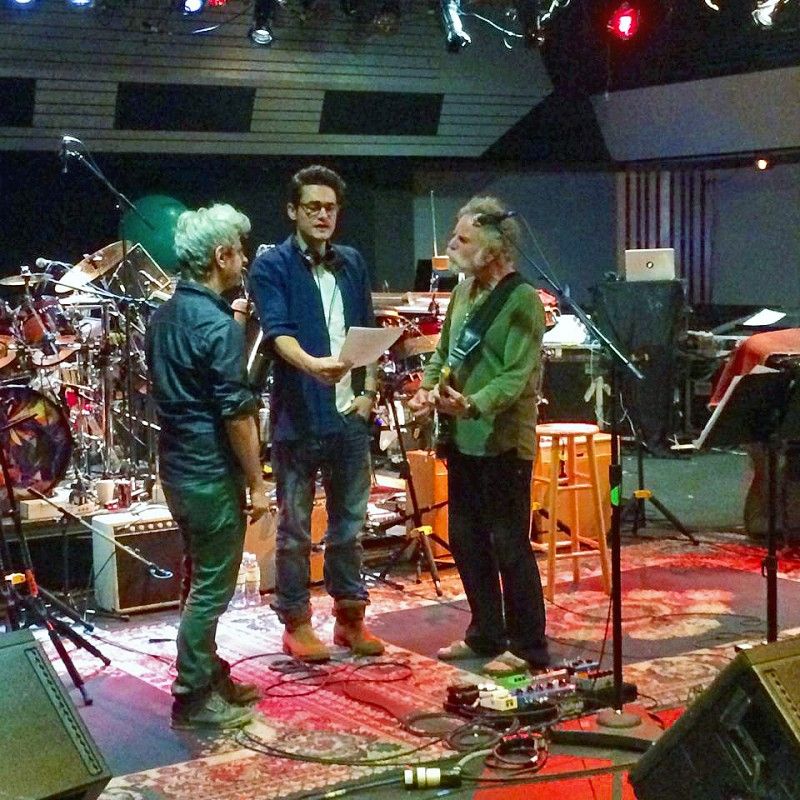 A mysterious photo has recently emerged showing Bob Weir together with pop guitarist John Mayer and Phish founder/bassist Mike Gordon. Weir, a founding member of The Grateful Dead, appears to be working on a rehearsal or collaborative musical project with the two famed musicians, though specifics on their engagement are not known at this time.
Weir and Mayer do have some history together in a musical dynamic, with the two performing while Mayer was guest hosting on The Late, Late Show.
Gordon's upcoming tour scheduled for June 2015 seems to mean that whatever performance is being rehearsed would follow his musical schedule later in the summer.
Other rumors circulating that make sense of the trio in this mystery picture involve a supposed reunion of The Grateful Dead that will not include Phil Lesh. The absence of the founding Dead bassist opens up a space that Gordon could potentially be in line to fill.