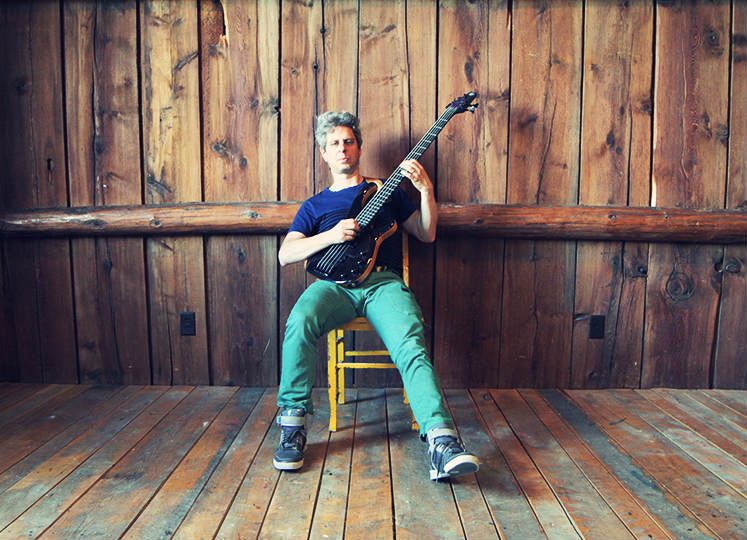 Mike Gordon has returned to music and is set to kick start a summer tour with his side band starting in June 2015. A founding member of the rock band Phish, Gordon is a bassist and vocalist who also performs other musical duties including guitar, banjo, and piano. He's also a filmmaker.
Gordon is not bringing Phish back together for the summer music gathering. Instead he is regrouping his touring band (unnamed at present) which also includes Todd Isler on drums and Craig Myers on percussion, Tom Cleary on keys, and guitarist Scott Marowski.
The tour will run the duration of June beginning in Charleston, South Carolina with additional stops in Georgia, Kentucky, New York, Ohio, Massachusetts and more.
Fans expect something a little different at a Mike Gordon show, and Gordon promises to deliver. In what has been described as a highly interactive experience for concert attendees, elaborate sets and instrumentation will be a part of the spectacle. Gordon's latest release was in 2014 (Overstep) but new music could still find its way onto the upcoming tour.
Mike Gordon Tour Dates
06/05 – Charleston Music Hall, Charleston, SC
06/06 – Center Stage, Atlanta, GA
06/07 – Mercury Ballroom, Louisville, KY
06/09 – The Pageant, St. Louis, MO
06/11 – Newport Music Hall, Columbus, OH
06/12 – The Deluxe At Old National Center, Indianapolis, IN
06/13 – The Vic, Chicago, IL
06/14 – House of Blue, Cleveland, OH
06/16 – Town Ballroom, Buffalo, NY
06/18 – Paper Mill Island, Syracuse, NY
06/19 – The Egg, Albany, NY
06/20 – College Street Music Hall, New Haven, CT
06/21 – Academy of Music, Northampton, MA
06/26 – Boarding House Park (Summer Music Series), Lowell, MA
06/27 – The Capitol Theatre, Port Chester, NY
06/28 – Union Transfer, Philadelphia, PA