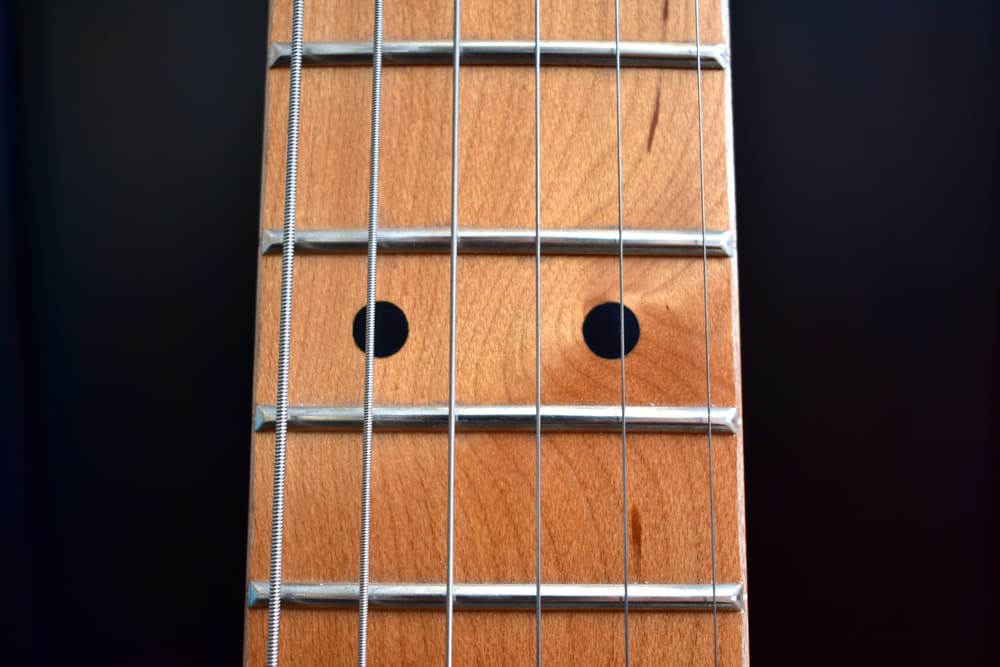 There is a wide variety of woods that are being used for the fretboard on guitar and the fretboard wood that is used on any guitar is not about the looks only, but it has the key importance to ensure the right performance features on your guitar that you would like to have. In addition to all that, you will also be able to get the preferred finish on the guitar fretboard that allows you to enjoy a better experience with your musical needs.
Speaking of that, Maple wood is a widely used material that is found on the fretboards of multiple guitar brands out there, but you will certainly need to ensure that you are picking it right. There has always been a debate about the finished Vs unfinished maple wood used on the fretboard.
There are of course some differences between them both that you will need to consider if you are looking to get your hands on a guitar with a maple fretboard on it that will allow you to make the right decision according to the requirements you might have on your guitar. A few key differences that you will need to know about the finished and unfinished maple on the guitar fretboard and how you can make it work out for you are:
Finished vs Unfinished Maple Fretboard
Finished Maple
Finished maple fretboards are certainly better than the unfinished ones and it is simply about the basic composition of the maple wood. Unlike the rosewood or ebony fretboards, maple fretboards require some sealing to keep the wood in shape and not only that but to ensure the perfect stability, finish and of course the looks on your fretboard.
The finished maple fretboard makes it certain for you to enjoy the best possible experience since there will be no wood fragments coming out and the best part is that you can get great durability on it. Finished maple fretboard on any guitar would be just the perfect thing for you to enjoy the best possible experience since there will be no such problems that you will have to face with the wood.
Yet, there are certainly some other great things that you will need to consider while making the decision. The looks and aesthetics are the primary reason for all this, and you will certainly need to get the maple finished if you are going to make sure that your guitar fretboard looks great too.
Of course, the performance will be enhanced greatly and that will be ensuring you use the fretboard without any such problems like having your fingers slipping over the fretboard or simply getting any scratches on it.
Unfinished Maple
Unfinished maple is certainly something that you will need to take care of and that is not the optimal thing to have on your guitar unless you want that unfinished look on your guitar. That is something that will matter while playing the guitar, there are going to be problems for you since there can be multiple wood fragments getting out and they are not something you would want to have on your fretboard.
In addition to all that, you will also need to make sure that you are not getting the problems with unfinished maple and you will need to take good care of it. Unfinished maple on the fretboard is likely to get more stains and it will cause you certain inconvenience.
You might not be able to even clean them off on certain occasions and that is certainly not something that you would want to have on your guitar fretboard. That is why, you must prefer the finished maple fretboard over the unfinished maple fretboard to gain the right experience from your fretboard in not only playing the fretboard right but in addition to all that, you will also be worrying a lot lesser about the maintenance part.
However, the unfinished maple does have a sense of attraction to most of the guitarists who would like to enjoy a vintage sense of aesthetic and the maple wood will look so good for you to enjoy the right texture, feel, and the perfect design aesthetics all in a single place.