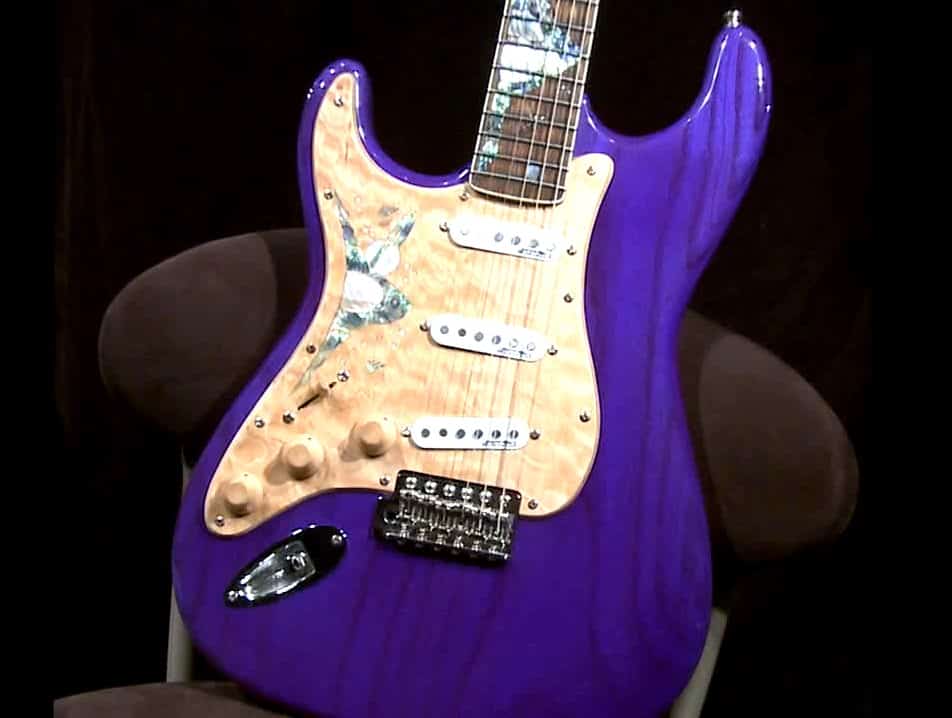 Some of you may have heard the name Raven West Guitars. If not, Raven West Guitars is a not so big time company that sells instruments on eBay for prices that can only be defined as an excellent bargain taking into account the features that are available with their guitar sets. Frankly, for now, Raven West Guitars aren't the biggest brand around when it comes to others, however, their prices and excellent quality instruments could have one day made them one of the biggest online guitar retailers in the world but sadly, that goal was made seemingly unachievable for quite some time due to a very unfortunate dilemma.
Not so many years ago, the former owner of Raven West Guitars committed suicide for reasons that were kept secret from the public and the company was then inherited by the son of the former owner. Since then, Raven West Guitars has been a little bit more active, and also take their time when it comes to releasing new models, regardless of this, the company's guitars still have their old great quality and the same great prices.
Raven West was formerly known as just Raven, a name that might be recognized by a few more people. Raven was founded somewhere around the middle of the 19th century and was renamed to Raven West only recently, after the unfortunate passing of its former owner.
Raven West Guitars ships to most parts of the world, meaning that acquiring their instruments shouldn't be that much of a problem unless they are out of stock. A good deal of beginners prefers to use Raven West Guitars not only because of their features and more than fair price but also because of the beautiful and energetic designs and craftsmanship of their models.
All About Raven West Guitars
Raven West Guitars deals mainly in electronic guitars and as mentioned above, all their guitars have great features, however, their electronic guitars stand out. A great majority of their guitar models consist of 6 strings and so is the case with their electronic guitars. If you are interested in purchasing their guitars, here are some features that are commonly found in most of their models and how they affect your playing.
First things first, let's talk about the sound quality of their guitars. Their electronic guitars mostly consist of the combination of a 5-way toggle switch along with an HSH pickup combination. One great example of this is their RG 770 DX Sycamore Flame, which has some of the best quality in terms of sound you will ever see, allowing you to produce nine different types of sounds keeping in mind that you fully utilize the push and pull functions which is also usable with their models. When the split function is being used, the sound is very good, allowing you to get the most out of your guitar in terms of sound, and allowing you to produce some great tunes. However, when the split function isn't active, the sound starts to feel a little aggressive, making any type of tune you want to produce feel a bit crunchy. Overall, when it comes to sound, there aren't many a whole bunch of guitars out there that are better than this specific model, and you can say the same type of praise for a lot of other Raven West Guitar models as well.
The playability of almost all of their guitars is very good as well. The body shapes of their guitars are pretty comfortable to work with, they can be handled with relative ease and it is fairly easy to balance them. There could be one big problem if you aren't a fan of heavy guitars, as Raven West Guitars have a habit of being quite heavy. So if you have difficulty working with heavy guitar models, some of their guitars may not be the best option for you.
There are no fingerboard inlays, which may be a downside if you are a beginner, however, this does end up helping the overall look of the guitar.
Their models are made with rare types of woods, such as ebony and sycamore, etc, which really helps with the sound and the visuals of the guitars. The rare woods make the guitar more appealing in appearance and as is with every instrument, the good quality woods also help with the quality of the sound produced.
When it comes to features, Raven West Guitars is packed with amazing features like the ones listed above. Some of their guitars, like the above mentioned RG 770 DX Sycamore Flame are so good in quality that you might think that it's a guitar made by one of the top companies in the world. These features along with their great prices are part of the reason why you will find almost nothing but good reviews when you look up their guitars.
Raven West always have up to date features in all of their models, meaning that you will never miss out on any of the new great features introduced with the advancements in technology. If you are looking for variety in sound in your guitars, Raven West Guitars have features that are sure to provide you with a great amount of variety. Their models have variety as well, meaning that just because you can't play with a heavy guitar doesn't mean that they won't have lighter ones in store for you. They also have variety when it comes to the number of strings, as they have more than just the standard 6 string guitars that were mentioned above.
Above all else, using Raven West Guitars isn't a bad experience at all, in fact, it is an experience that can be fun and innovative. There is a reason that they don't have almost any negative reviews and the reason is that the customer is almost always satisfied. However you should always keep in mind that the guitar is only as good as the person playing it, so you can't expect it to make you a great player on its own.