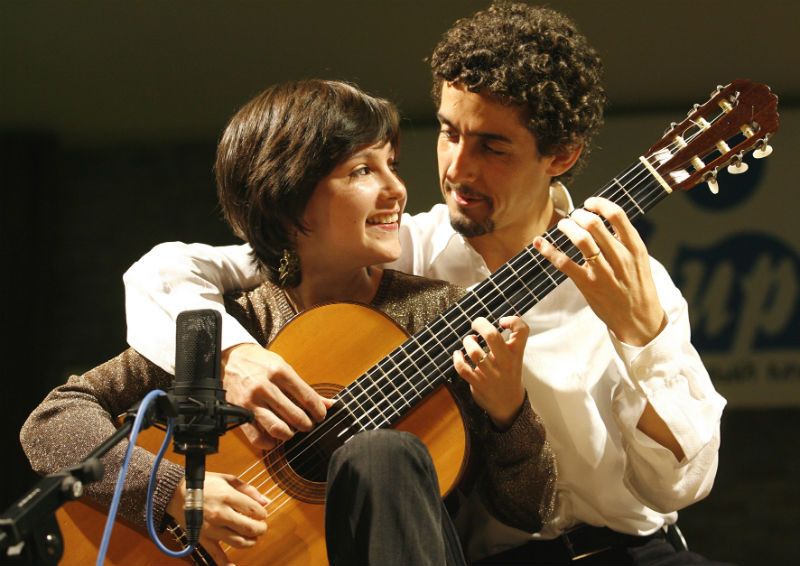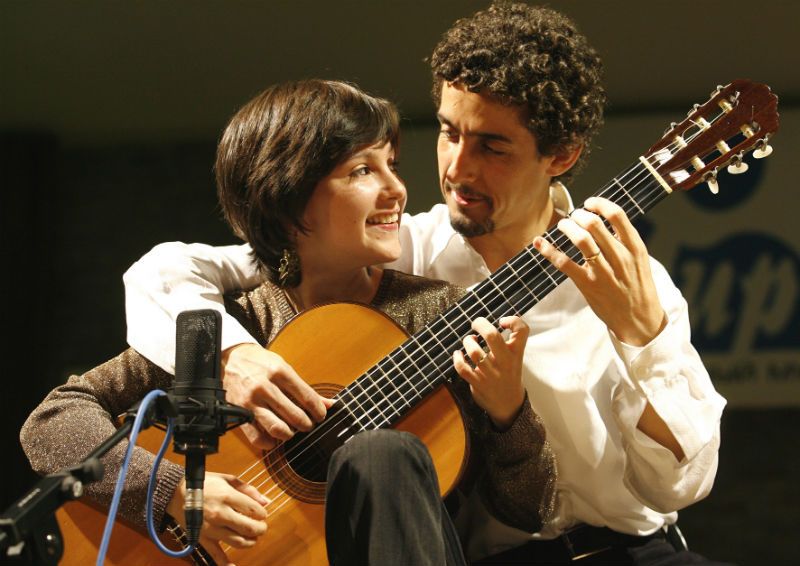 The Siqueira Lima Guitar Duo is regarded as one of the most prestigious guitar duos nowadays. From Classical works to Brazilian instrumentals they are recognized by their virtuosity, original interpretation, and also by their daring arrangements for two guitars.
In the video below they came up with a fun and unique rendition of the famous Brazilian song Tico Tico no Fuba by the Brazilian composer Zequinha de Abreu. Using only one guitar, they do a series of perfectly synchronized hand exchanges showing a great amount of coordination and precision. Of course, it would have been much easier to play this on two guitars, but it definitely wouldn't be as spectacular and fun.
To check out more about these two talents, you can visit their website.