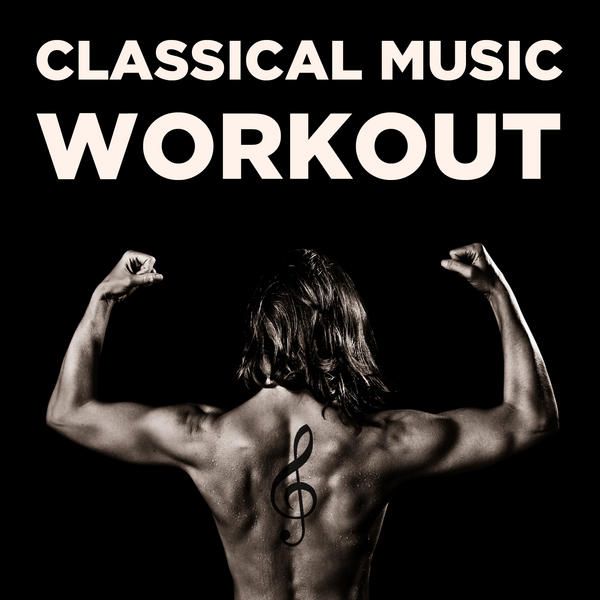 So you have been working out but you're somehow tired of your Beyoncé-Rihanna-Arcade Fire-YouNameIt playlist and have no idea what to listen to next?
Whether you're running on a waterfront, on a treadmill or you are just walking 100 floors on the stair master, we have come up with a selection of ten pieces of Classical music that can motivate you, energize you or, if you really hate doing what you're doing, make your training session less of an ordeal.
Tchaikovsky—Czarda, Swan Lake

Your perfect warm-up track. In fact, like the original Hungarian Folk dance, Tchaikovsky's Czarda starts in a slow tempo (lassú) and ends in a very fast tempo (friss). This will give you a minute to slowly bring your heart rate up in order to make the most out of your workout.
Mozart— Eine Kleine Nachtmusik, First Movement

This serenade, a piece of chamber music by Mozart, consists of four movements: Allegro, Romanze, Minuetto, Rondò. Even though the Rondò has a lively tempo ending with a long coda, for training purposes we recommend the Allegro. If you're familiar with the tune, you know that there's nothing like a Mannheim Rocket (in layman's terms, an ascending passage combining both a rising arpeggiated melodic line and a crescendo) to get you going.
Holst—Mars

In Holst's suite, Mars envisioned as the bringer of war, and, as such, this piece is utterly…martial. He achieved this effect with a principal theme in triads moving by chromatic steps but without any harmonic purpose, a secondary theme where the tenor tuba alternates with trumpets and, most importantly, a steady rhythm, achieved with five beats relentlessly hammered out, which will help you keep a steady pace especially if you are engaged in some cardio activity.
Wagner— Walkürenritt

Imagine a rocky mountaintop, with scattered stormy clouds and four fully-armored valkyries waiting to perform their duty— transporting fallen heroes to Valhalla. The piece is in 3 times, its tempo is "moderate" and the swelling mass of strings at the beginning prepare us for the main theme, whose strong brass parts provide a very martial feel. When you work out, you definitely want to feel like a warrior riding to battle. Apparently, however, it's not safe to listen to it while driving a car.
Strauss—Radetzky Marsch
Another martial theme, but, guess what, working out means discipline, and there is nothing better than a little bit of militärmusik for that very purpose. The older folk song the March was based on, known as "Alter Tanz aus Wien", was originally in 3/4 time and, when a victorious Radetzky came back to Vienna victorious from the battle of Custoza in 1848, the soldiers were singing that tune. As the story goes, Johann Strauss heard the singing, incorporated the melody, and converted it to 2/4 time. Tradition demands quiet rhythmic lapping on the first iteration of the melody, while the second iteration calls for a boastful, thunderous clapping—just imagine someone cheering you in an arena as you're running to the finish line.
Fledermaus—Im Feuerstrom der Reben (from Die Fledermaus)

A toast to King Champagne proposed by Count Orlovsky (en travesti) during the gala taking place in the second act of the Fledermaus, im Feuerstrom der Reben is the ultimate Trinklied. Its theme serves as a reminder that life should not be all work and no play. So, as soon as you are done with your work out, you should surrender to the "fire stream of grapes".
Bizet— Carmen, Prelude to Act 1

This prelude combines three themes that recur in the opera: the entry of the Bullfighters from Act 4th (alla marcia) the refrain from the Toreador song (Allegro, molto moderato) and then, a motif that is representative to Carmen and the fate she will eventually meet at the end of the opera. We are particularly fond of the motif depicting the Entry of the Bullfighter, and its solemn version with lyrics at the beginning of Act 4 "Les voici!Voici la quadrille". We do need some cheering when we exercise.
Khachaturian— Sabre Dance

Described as one of the "catchiest, most familiar— perhaps most maddening— tunes to come out of the 20th century" the Sabre Dance is part of Aram Khachaturian's ballet Gayane. In the final act, dancers dance to that tune as their characters are called to display their skill with the sabre. Curiously, it became a Juke Box hit in the US in 1948, when three versions of the dance, one recorded by the Chicago Symphony Orchestra, two by the New York Philharmonic, all reached number one on the Billboard Chart. (in the classical division, of course)
Grieg— In the Hall of the Mountain King

This piece accompanies a dreamlike fantasy of Peer Gynt in the opera by the same name: on that occasion, he enters the Troll Mountain King's hall, where he encounters the troll version of courtiers, gnomes and goblins, while the king, sitting at his throne, is surrounded by relatives and children. The theme is first played slowly and quietly by cellos, double basses, and bassoons, and the tempo gradually speeds to a prestissimo finale. Alternatively, try the Eurodance version.
Tchaikovsky— Symphony n.4, 4th movement

We like Tchaikovsky's use of the tempo Allegro con Fuoco, we are sure it's a hit (and yes, allegro con Fuoco can also help you concentrate). Tchaikovsky's fourth symphony is famous for incorporating the musical equivalent of lightning bolts, fortissimo chords followed by a long measure of silence. In the fourth movement, the lighting bolts have the pleasant addition of cymbals, which makes them more louder.