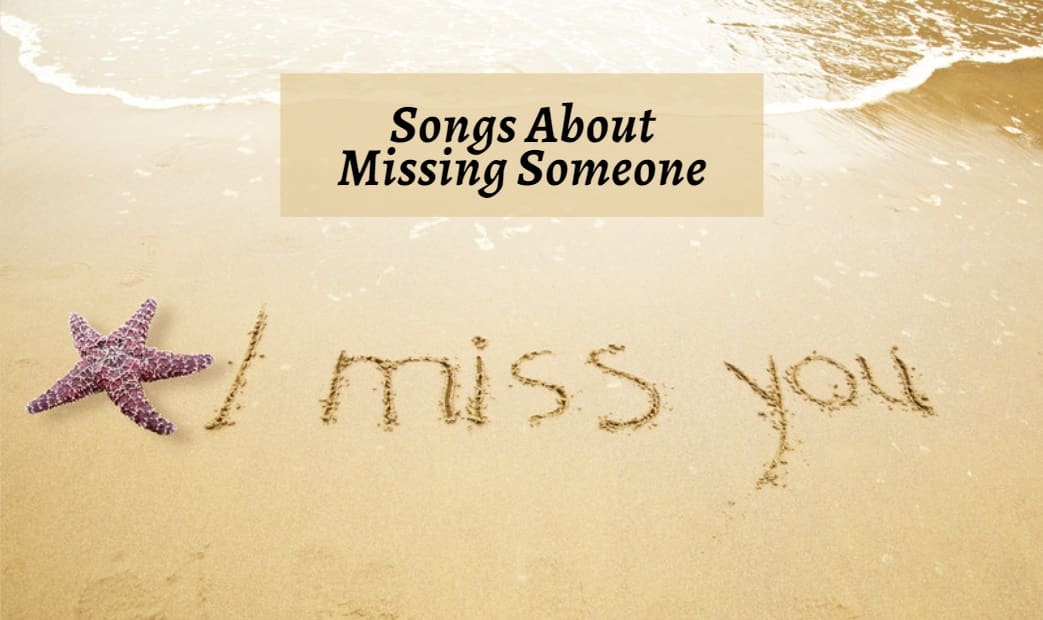 Songs About Missing Someone
1. 'Ain't No Sunshine When She's Gone' by Bill Withers
From his album titled 'Just As I Am' released in 1971, this song has become iconic among songs about missing someone special. The song and the performance Bill Withers gives are intimate, honest, and intended to resonate with anyone who has experienced a feeling of loss.
Withers explained that the song was inspired by the 1962 movie 'Days of Wine and Roses' about a pair of alcoholics and their upside-down lives together. It's a simple song that is as relevant today as when it was written.
The song has also been featured in several movies over subsequent years, adding to its appeal and popularity.
2. 'Miss You Much' by Janet Jackson
"Shot like an arrow through my heart, that's the pain I feel, I feel whenever we're apart" are the opening lines of this 1989 song by Jackson.
It captures this song's essence rather beautifully and, probably for many fans, summarises a feeling they've all experienced at one time or another.
A powerfully performed song with all the characteristic Janet Jackson elements that have made this track a notable success for the artist.
Following the huge triumph of Jackson's 1986 album titled 'Control', the co-writers and producers Terry Lewis and Jimmy Jam collaborated on this song and album Rhythm Nation 1814′.
The song was inspired by the break-up of a relationship between Jimmy Jam and an ex-girlfriend. According to the site 'Songfacts.com', this song was featured in the movie 1990 starring Bill Cosby.
3. 'Missing You' by John Waite
Released during the 1980s (1984 to be precise), this song reached the number one slot on Billboard's Album Rock Tracks. A year later, it received a nomination for 'Best Pop Vocal Performance' in the male category at the Grammys.
Waite, who co-wrote the song, performs lead and backing vocals on the track that broadly falls into the category of soft rock, a musical form in favour in the 1980s. The song conflicts with itself.
The verses talk of missing an ex-lover, while the choruses deny it. To an extent, the accompanying video helps resolve any challenges the lyrics might have caused. It is as potent as the song and, if nothing else, provides a nostalgic window back to the 1980s.
4. 'Missing You' by the Rolling Stones
A Blues influenced songs by the most iconic of rock bands, The Rolling Stones. Recorded in 1977 and released in 1978, this song was composed by Mick Jagger and Keith Richards. Jagger had said that the song came about when he began improvising with the keyboardist Billy Preston.
The keyboard riff gives the song what has been described as a disco feel. Charlie Watts, the Stones drummer, said the song had a classic Philadelphia drum sound with a four-on-the-floor rhythm. This, coupled with the bluesy lyrics, made the track another hit for the Stones.
Even though the chorus does not harbour the main ideas of the song, the narrative, such as it is, is in verse. Here the singer laments how much he misses the girl. She haunts him every waking moment, yet somehow he is still waiting for her to come around.
Charting in the UK at number five, the song was a key track on the album they called 'Some Girls'.
5. 'Need You Now' by Lady Antebellum
A minor detour from rock into the world of Country music for this track. Unlike some of the songs here, this one is a duet, sung by Hillary Scott and Charles Kelley, who co-wrote the track. It was released as a single in 2009, just early from the album release with the same name.
It won a Grammy award in 2011 and held its position in the Country charts for several weeks. The song is about missing someone who perhaps you shouldn't. But reaching a point of loneliness that's unbearable, giving in and making that phone call.
They need to be with that certain special person is worth the risk that you'll regret it the following day.
According to Hillary Scott, each member of Lady A felt that they could relate to this feeling making the song even more relevant than perhaps it otherwise would be. This does come across in the video performance.
6. 'Faithfully' by Journey
A song is written from the perspective of a musician on the road. In this case, the keyboard player from the band, Jonathan Cain, penned this track attempting to express the challenges he faced as a married man in a touring rock band.
Cain attributes his composition of the song to God, who he felt had not only given him the song but enabled him to write it in an incredibly quick time.
Interestingly, Cain had wanted to be a priest earlier in his life, and following the life of a rock musician, with two failed marriages, it took him many years before he was reunited with his faith.
This is a soft rock song that was released in 1982. It has been described as the greatest rock ballad, although it doesn't contain the traditional chorus. Such was the power of the delivery by the lead vocalist that many fans were convinced he had composed the song about an ex-girlfriend.
The happy aspect of this track is that it could work as a song in this way and the interpretive nature of the track makes it even more appealing.
7. 'Supermarket Flowers' by Ed Sheeran
From Ed Sheeran's third studio album titled 'Divide', this single appeared as the final track on that collection. It is a moving song that Sheeran intends to make you cry.
It's easy to hear why and particularly in this performance listed above, he seems to be struggling with his emotions when singing it. Amongst the usual gossip that surrounds songs, this one is no exception.
It was written whilst Sheeran's Grandmother was dying in hospital. By the time he had completed the track, she had passed away, bringing extra poignancy to an already loaded song.
'Supermarket Flowers' is a simple tribute song to his Grandmother that elegantly captures the range of emotions one feels when a loved one dies. There is a deep spirituality embedded into the song that connects us all.
Sheeran manages to make this track not just laden with sadness and loss but a celebration of his Grandmother's life and a thankfulness for what she gave him.
8. 'So Far Away' by Carole King
The 1970s produced a wealth of songs that stem from folk tradition. Carole King wrote this ballad in 1971, and it was part of the immensely popular album she titled 'Tapestry'. The song and the album were greeted with open ears by fans and critics alike.
It is thought that 'Tapestry' has sold over 11 million copies to date. Accompanied by a solo piano with drums and bass placed far back in the mix, this song has an intimate feel to it. Carole songs about missing the man she loves and being at such a great distance from him.
The song reflects on the fact that even in the 1970s, people were travelling more, and couples were splitting up because of long-distance relationships that were stalling.
It is a warm, inviting song that reflects the experiences of so many people today, even fifty years later. Perhaps that is the test of a truly great song.
9. 'Reminds Me Of You' by Van Morrison
This is one of Van Morrison's finest songs in a slow triple time. It gently blends blues and country to create a softly lilting but compelling song. The opening lyric summarises the entire song, '"I miss you so much, I can't stand it".
Van Morrison sings about his heart breaking, but his soul urges him to carry on, although the pain is almost unbearable. Released in 1999, this song always sounds older to me. Perhaps it is the way Van Morrison sings it or the way it has been produced.
It all adds to a song that cannot help but touch you.'Back On Top' is the album that has this track on it, and if you enjoy the work of this Irish songwriter, this is a fine record to have.
10. 'Driver's License' by Olivia Rodrigo
Released in 2021, this song was the debut release of this young artist. It is a track that proved to be a huge hit for the singer-songwriter with every ingredient her fans had been hungry for.
The song fits quite well into the genre of what has become known as bedroom pop, with a home-produced sound that remains contemporary.
The minimalist style of the track works to Rodrigo's advantage as her heart-on-the-sleeve lyrics soulfully float above the arrangement.
Rodrigo sings about being broken-hearted. Even though she's passed her driving test, she had hoped it would have meant something to the one she's missing and from who she's now apart.
There's everything in the lyrics of this song that so many teenagers have to go through, from disappointment and loneliness to missing someone you feel attached to.
Rodrigo openly admits that she wrote this song to explore her feelings and confusion about a recent split with her boyfriend in the hope that it would be cathartic.