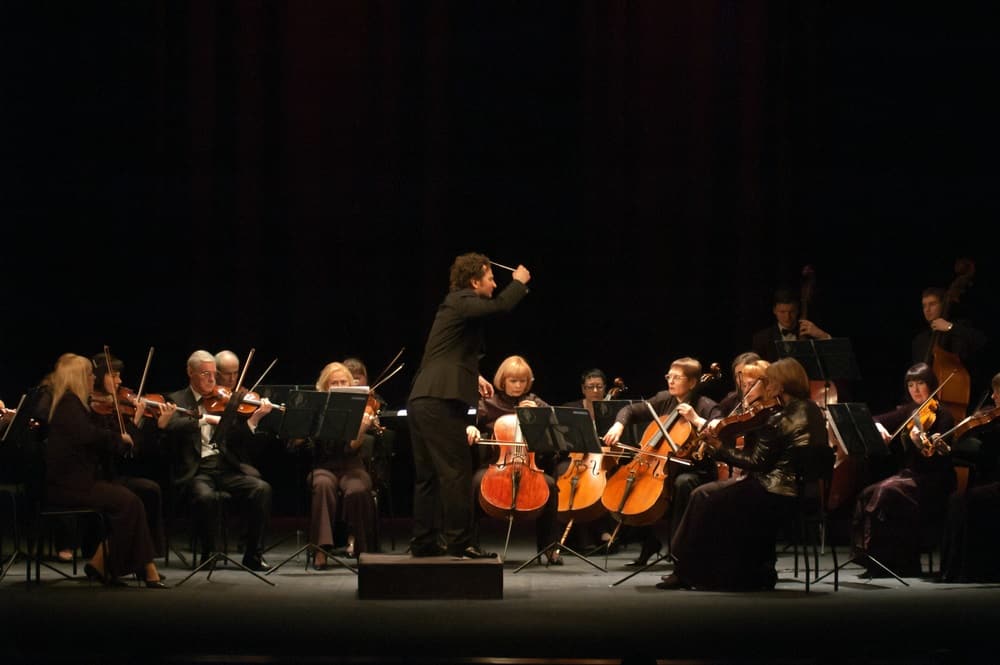 Maybe the simple response to this pertinent question is that it is a matter of individual taste and preference. If it were not relevant then its survival up to the present day would seem unlikely, yet the internet, the CD shelves and the concert halls still ring with the sound of Classical Music. This would imply that the listening public still feels that Classical music has relevance to them and their lives.
A further consideration is a classification of what Classical Music is. Many might claim that they are referring to the work within the classical period of music. On the other hand, Classical music actually spans over a thousand years of music and is very much alive in the composers of today.
Is Classical Music Still Relevant Today?
According to an article from the BBC, the genre of Classical music "was the fastest-growing genre in 2018". The article goes on to claim that the sales of CD's for classical music rose by 6.9% in that year. This places the sales of classical CD's above their rivals, Pop, Rock and Jazz. What is also of note is that even though the sales of CD's increased the streaming of classical music also enjoyed a significant upturn with a growth of 42% year-on-year. Sky News also confirm the enduring popularity of classical music, claiming that some 2.2 million classical albums were either bought, downloaded or streamed.
What is interesting to read in this article is that the genre of classical music clearly refers to contemporary classical music rather than the music of Mozart and Haydn.
Performer/composers like Max Richter and Ludovico Einaudi dominate the contemporary scene, in many ways crossing over genres into film and television. Einaudi allegedly accounted for one-in-twelve UK classical streams.
Other popular classical performers include Andrea Bocelli, Yo-Yo Ma and Bryn Terfel alongside emerging artist like Sheku Kanneh-Mason and Jess Gillam. These composers are amongst a selection of contemporary artists who are bringing classical to the ears of the emerging generation in a highly accessible manner.
On checking the currently available information on the Official Charts.com that specialises in the sales of classical music, Einaudi tops the list, with "Piano Book" by Lang Lang at number two and JS Bach on third place. The fourth position has Gorecki's Third Symphony followed shortly by Andras Schiff's rendition of Schubert's Sonatas and Impromptus.
This shows quite a wide interpretation of classical music taste and certain durability of many well-known traditional classical composers like Bach, Schubert, Rachmaninov and Beethoven. From these charts alone, it would appear that classical music is still relevant to today's listening public in a very real way.
Classical music is up against a massive force from the popular musical culture. This should not be underestimated when asking the question about the relevance of classical music to the listener of today. Take for example the number of radio stations playing pop music compared to the number playing classical? When you visit a record store, which section are you most obviously faced with?
In my experience, it is never the classical section which tends to be seconded to a quiet corner with folk, jazz and other perhaps less appealing genres. The same is broadly true when it comes to the commercial use of music. It is fair to say that classical music has featured in some advertisements over the years but the vast majority of music falls squarely into the pop genre. With this weight of pop music exposure almost unavoidable for people, it is a testament to the quality and lasting love of classical music that it survives at all in today's saturated market.
Classical music is fighting back. The streaming of classical music clearly is flourishing as are the sales of CDs. There are in more recent years, live concert broadcasts and operatic performances that appear in cinemas across the UK and probably in other countries too. This accessibility has made a major difference to people's enjoyment of classical music and removed the need to actually attend a live performance at a venue.
It opens out the possibility to effectively be present at a live broadcast of an opera at the Metropolitan Opera, or La Scala Milan. You can join some of the world's greatest artists performing across the world during their live concerts in a way that was not possible before. This is bringing new audiences to the world of classical music.
Classical music relates directly to our historic story. It offers a window back in time to a culture and society that may not make any sense to us today but perhaps does link us in a very human way through our needs, desires and dreams. Certainly, the music of the Renaissance may at first seem distant and inaccessible, but I would guarantee there is a piece somewhere in that rich quantity of music that will plug-in to every listener.
What is the lasting appeal of works like Mozart's Eine Kleine Nachtmusik, Beethoven's Fifth Symphony, Samuel Barber's Adagio for strings or Handel's Messiah? These pieces have been performed time and again to thousands of people across the world and still continue to be popular.
Perhaps there is a universality about these and other pieces from the classical repertoire that finds a resonance in us today in a way that music from the pop world simply does not. Could it be that classical music presents us with a question rather than an answer and prompts us to look deeper into ourselves, inviting each individual to hear the music in their own unique way? What is often presented in the popular music world rarely has the depth of expression or availability of interpretation that music from the classical genre can have.
It is also where everything we listen to today has evolved from. Without the world of classical music over the last millennium, there would be no popular music. Whilst not every work by classical composers of today or five hundred years ago is going to be relevant to everyone, it would seem to me that classical music still has a vital role to play in the 21st century and beyond.