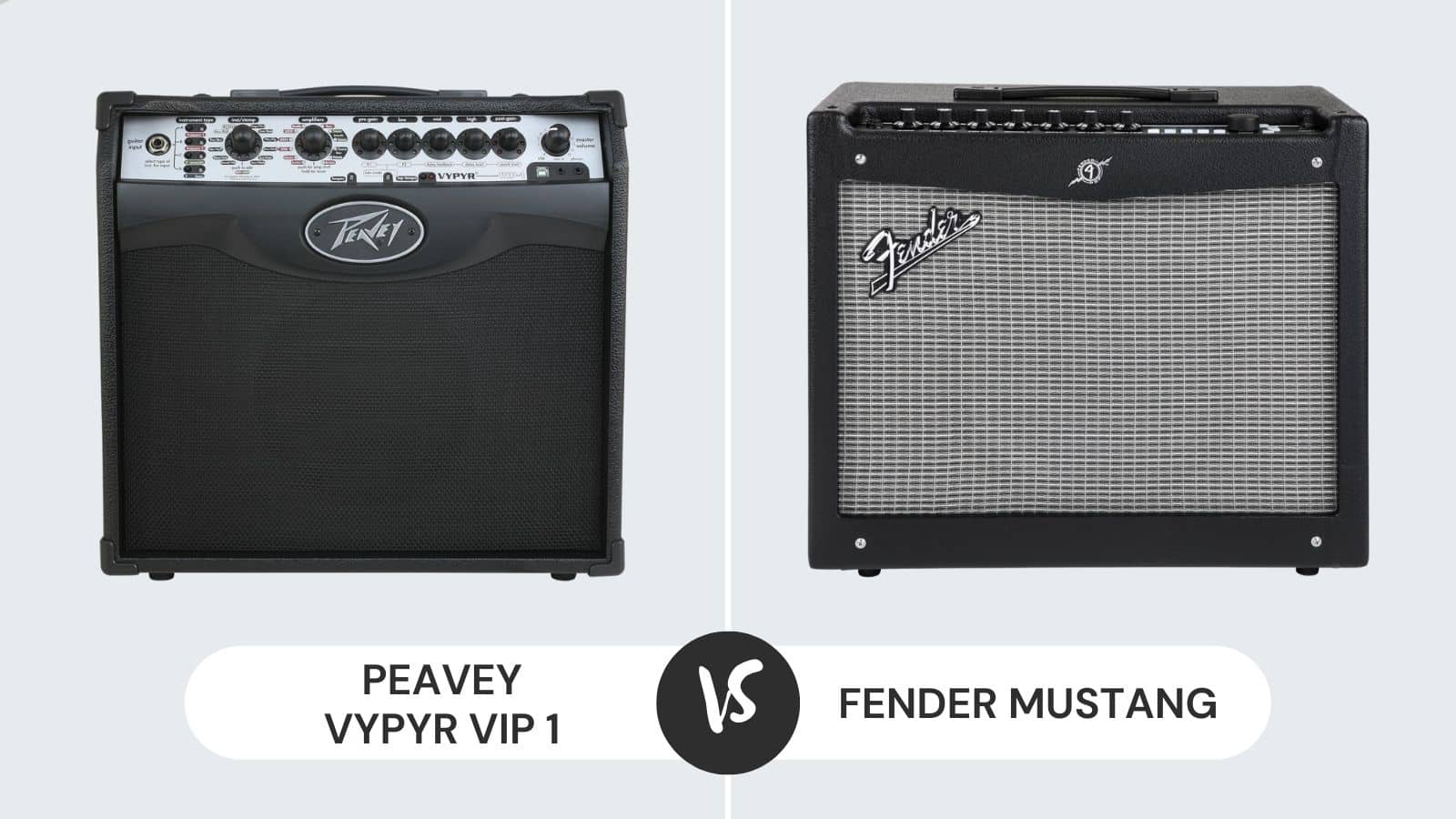 If you play the guitar, you know that an amp is a critical accessory. A properly powered amp will give you the clearest sound possible. Many brands make quality guitar amplifiers, but if you're new to the music scene, you may wonder what the best amps are.
Peavey and Fender make some of the best. Investing in a good guitar amp is essential for practicing, recording, and enjoying the music you play.
Choosing an amplifier for your guitar can drastically affect how your instrument sounds. Certain guitar amps produce a clean, smooth sound that many jazz and pop guitarists prefer.
While buzzing amps sound more dynamic, metal and indie rock guitarists prefer a buzzing, distorted sound.
A good amplifier should provide you with a versatile and unique sound that suits your style. A smaller, lighter guitar amp with a powerful speaker can also be a great choice if you plan to gig.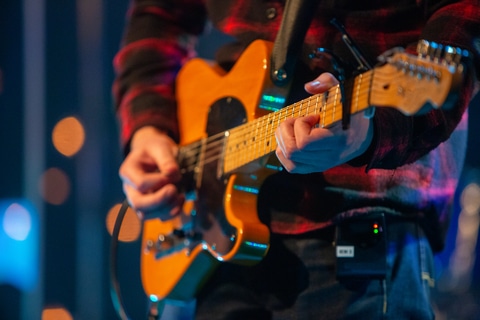 Fender and Peavey offer some of the best models available on the market. While both of these amps can be considered great choices for any guitar player, there are certain differences between them.
Below, we'll compare Peavey's Vypyr 1 and Fender's Mustang. Find out which one is right for you! Weigh the pros and cons of these amps to decide which is the best choice.
Vypyr VIP 1 vs Fender Mustang Comparison
| Features | VYPYR VIP 1 | Fender Mustang |
| --- | --- | --- |
| Weight | 20 lbs | 19.5 lbs |
| Price | Affordable | High |
| LED indicator | Yes | Yes |
| Color | Black | Black |
When getting an amp for your guitar, you should always choose the right model for your needs. Some amps are more appropriate for studio use than others.
For example, if you're playing live at a small cafe, you may want to purchase a small portable amp with a high wattage output. However, a basic practice amp may do the trick for home use.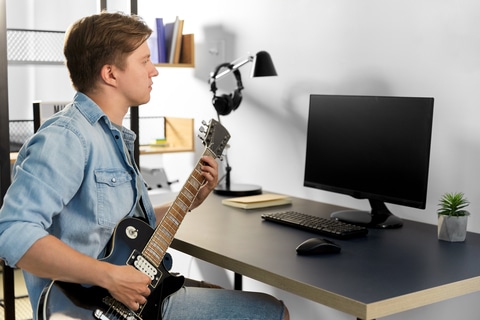 Depending on your playing style, the Fender Mustang and Peavey Vypyr 1 are two great amplifiers for home use. While they have different voicings and tonal characteristics, both can deliver high-gain, extreme tones.
If you're looking to buy an amp and need some help deciding between the Fender Mustang and the Peavey Vypyr 1, you've come to the right place.
We've gathered together everything you need to know about these two models and provided a helpful comparison table to make choosing the right one for your needs easier. Weigh your options and find the best amp for you!
Peavy Vypyr VIP 1
The Peavy Vypyr VIP 1 modeling amp is a fantastic guitar amp for those looking for an affordable, high-quality model. Its USB 2.0 output allows you to connect it to your computer, making it a great choice for recording.
Ultimately, the Peavy VIP 1 will suit most purposes, and if you have some questions about this unit, read on!
With 20 watts of output power, the Peavy Vypyr VIP 2 is a top choice for guitarists. Its powerful processing power enables you to achieve classic tube amp tones and comes with various guitar effects.
It has four effects channels and offers custom voiced 12 speakers. It is a great choice for anyone interested in using a guitar amp.
Variable instrument input
The Variable Instrument Input on the Peavy Vypyr VIP 1 AMP allows you to plug in several instruments, including a bass guitar. The amp's user interface is easy to navigate.
This feature is especially helpful when you're playing live with multiple instruments. Peavey Vypyr VIP modeling amplifiers are built with powerful 32-bit floating-point SHARC processors and are perfect for any type of gig.
The Vypyr VIP 1 AMP's Variable Instrument Input lets users customize their guitar or bass tone. They can even switch between Bass and Acoustic guitar modes.
With its variable instrument input, musicians can easily transition from playing the bass guitar to playing the electric guitar without any hassles.
Tone
The Peavey Vypyr 1 offers great sounds, especially when you work on rack effects. This amplifier gives you a pristine tone with a low-fi budget and is compatible with most guitar models.
It even has a WYSIWYG control surface, which means you can see where every control position is and make adjustments quickly and easily.
You can customize its default settings and tweak it to create the sound you want. You can even change the sensitivity of the input so that the sound matches the instrument you plug in.
Use the proper settings to get the most out of your Vypyr 1. The VYPYR VIP 1 is an excellent choice for any guitar player.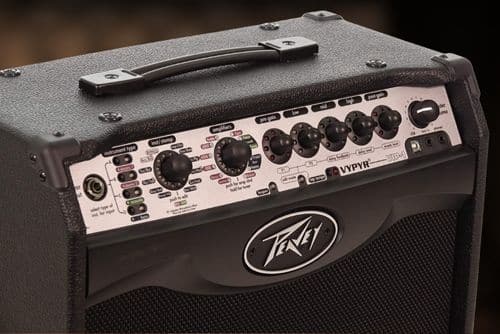 Performance
The Peavey Vypyr 1 offers a custom-voiced speaker mounted in a durable wooden enclosure. The Vypyr 1 offers the ultimate bass tone, delivering clean, deep sound and excellent volume.
If you want a full-bodied sound, the Viper's custom-voiced cabinet delivers. The Peavey Vypyr 1 is an excellent choice for a bass or electric guitar player, and if you want to make a huge splash with your guitar, it is a great option.
The Peavey Vypyr VIP 1 is an affordable, high-quality bass and electric guitar recording mixer. It features a USB connection to a computer or laptop, and the patented Transtube(r) analog circuitry offers the best sound quality of any recording mixer.
It also has a USB bi-directional audio and data port that allows you to connect your amplifier to VYPYR software.
Fender Mustang
The Fender Mustang I V2 amp is the gold standard in modern guitar muscle and versatility. A remarkable Fender tone machine for today's guitarist, the Mustang features remarkably authentic amp models, USB connectivity and a wealth of built-in effects.
The Fender Mustang is an excellent model for the modern guitar. Its versatility and muscle make it an ideal guitar amplifier for aspiring guitarists
Its remarkably realistic amp models, a range of built-in effects, and USB connectivity make the Fender Mustang the perfect choice for today's guitarists. This amp is one of the most versatile and powerful guitar amplifiers around.
This amp is a good choice for beginners and advanced players alike, and its wide variety of presets makes it an ideal first amplifier for most guitarists.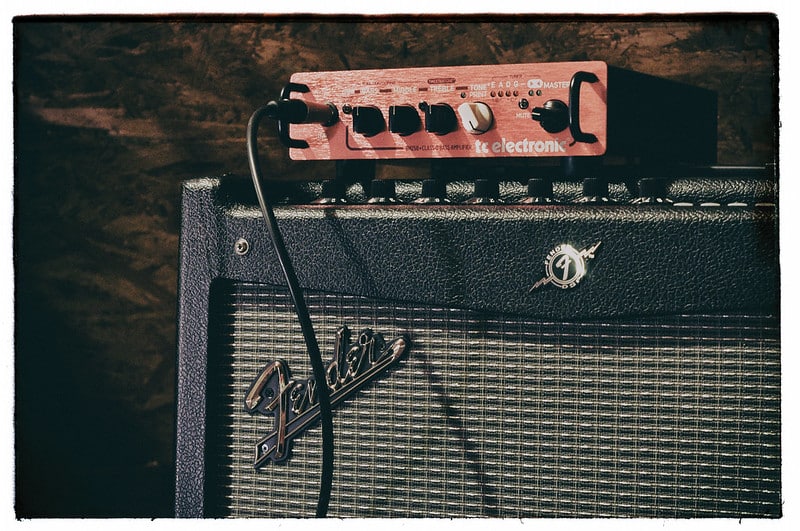 Tone
Its clean tone is rich and vibrant and works well in various voicings. The Mustang is a versatile amp that can be used for band practice, home recording, and even a home studio.
It has several built-in effects and comes with a headphone jack for practicing in privacy. The Mustang is a great choice for both beginners and experienced guitar players who want an amp that can grow with them.
Fender's Mustang is a great choice if you want a practice amp with a classic sound. Its lightweight design and 20-watt power make it the perfect choice for most practice spaces.
Its reverb is also a great feature. Regardless of what voicing you're working with, this amp will sound great.
Performance
The performance of the Fender Mustang amp is exemplary. It is highly versatile and is ideal for band practice or recording in the studio.
Beginners and intermediate musicians who want to leap digital recording will be able to learn the ins and outs of playing the guitar with the help of this amplifier.
It is also incredibly affordable. To top it all off, it can be connected to a PC and used to record your music.
The Mustang I V2's control panel is straightforward, displaying everything you need. Its top-mounted inputs and outputs make it easy to plug in your guitar without looking at the amp. The amp has plenty of power and shines at all output levels.
The amp's effects also sound good. Clean sounds are rich and warm, while metal tones have plenty of gains.
Summing up
If you're a beginner at guitar amps, you might wonder whether you should choose a Fender Vypyr 1 or Fender Mustang. Choosing between the Fender Mustang and Peavey Vypyr 1 is a tough decision as there are several differences between them.
But before you make your choice, it would be best if you go through our reviews first to determine which one is right for you.