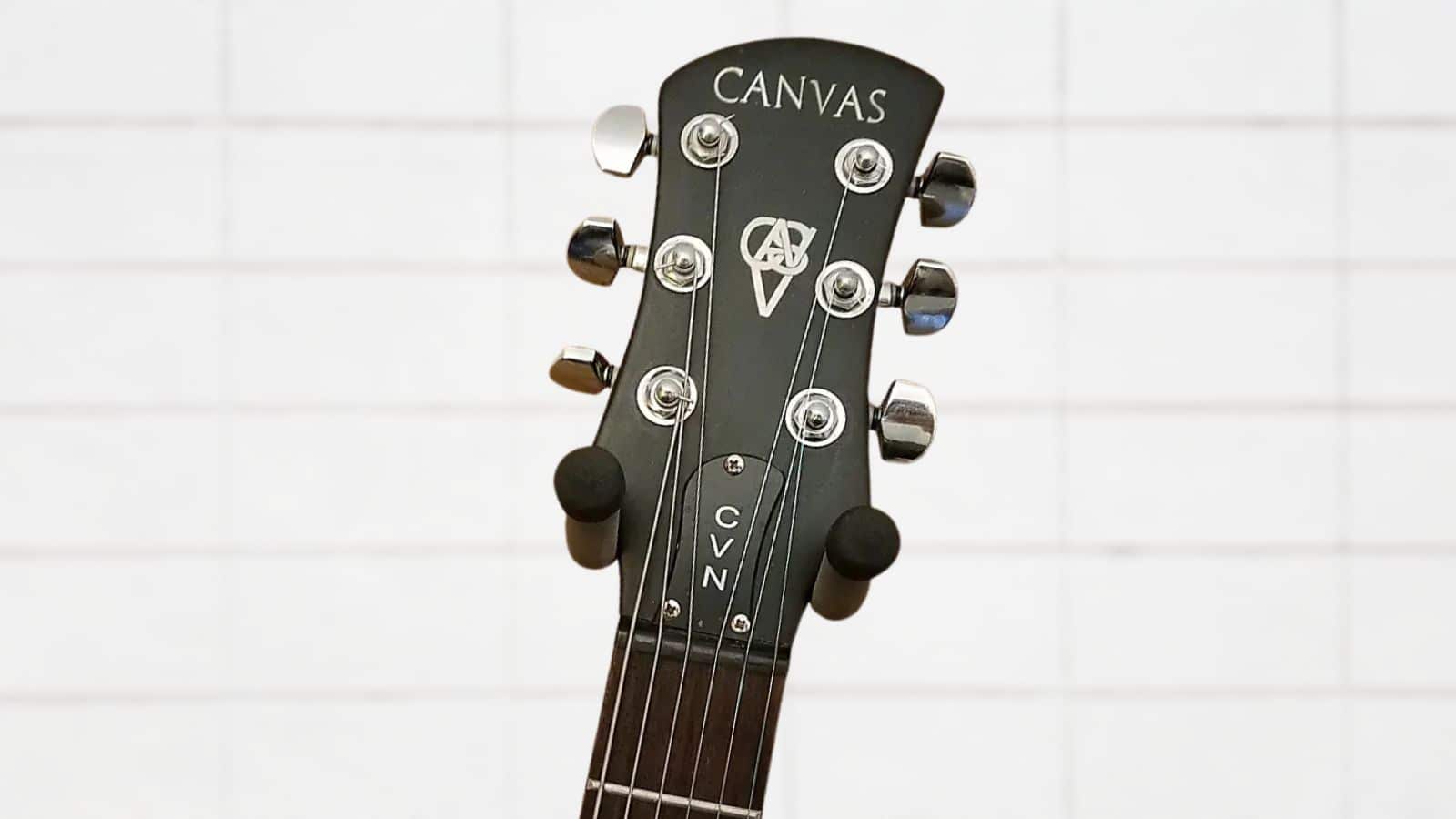 There is no denying the immense popularity of the guitar in the music world. It is a go-to instrument for many musicians and is popular among beginners and professionals alike
It has become quite ubiquitous lately, and even those people are familiar with its tone and construction that are not really into music.
With that out of the way, it is advised to purchase a guitar from a renowned brand. Guitars manufactured by popular brands have more functionality, and they also offer great customer support to give you the ultimate peace of mind.
As guitars got popular, more and more brands entered the fray and started manufacturing guitars. However, only a few of them enjoy a special place in the industry. Canvas is one of those companies.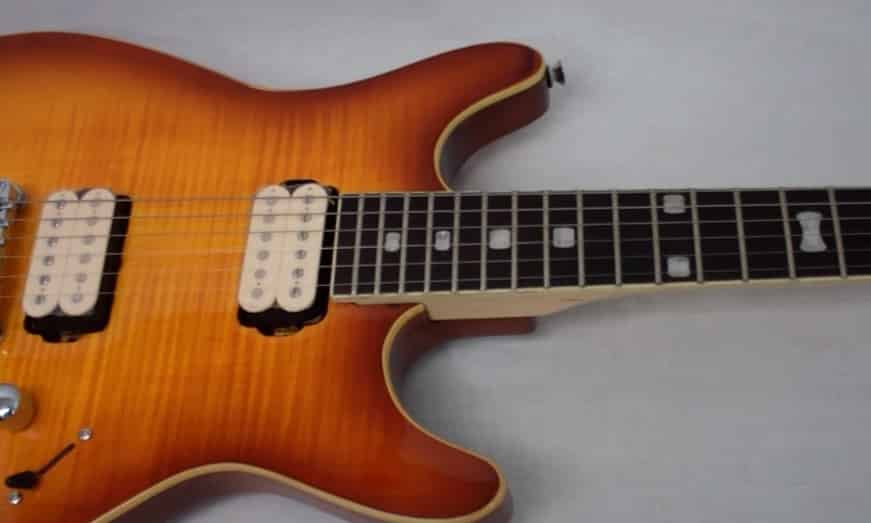 Based in China, Canvas is a well-known brand that designs, develops, and sells quality guitars. The company has decades of experience and earned a great industry reputation. It enjoys a great global presence and has customers all over the world.
However, no matter how popular Canvas guitars are, you always need to do some research to make an informed purchase decision. So today, we will discuss all the offerings by Canvas guitars in detail. Let's dig deeper!
All About Canvas Guitars
The Canvas is famous for its "New Old School" slogan. Any musician would tell you that the guitars were quite different from the modern guitars, as they have evolved significantly over the years.
While it is a good thing that we get many innovative features nowadays, many players miss those vintage guitars.
The thing that sets Canvas apart from its competitors is that it combines the traditional shape of guitars while adding innovative features. Its guitars have been embraced by thousands of professional musicians, which is a testament to their supreme quality.
Canvas offers three main categories, i.e., Canvas Acoustic, Canvas Electric, and New Old School series.
Canvas Acoustic
Canvas acoustic guitars are a great option for anyone seeking great-sounding acoustic guitars. They check all the major boxes and give you great value for your money.
Design-wise, most Canvas acoustic guitar models are inspired by the old guitars from the '60s and '70s. They look stunning, and you'd instantly fall in love with their look.
They are made of mahogany wood, which gives them a glossy finish. If you are looking for a great-looking guitar, you can't go wrong with the Canvas acoustic guitars.
The Canvas acoustic guitars stand miles ahead of other guitars in terms of durability, thanks to their mahogany wood construction. This wood has excellent characteristics and is more stable and harder than most wood types.
Furthermore, its scratch and water resistance takes its already exceptional durability a step further.
As for performance, the Canvas acoustic guitars are as good as anything. They have excellent tones and are incredibly versatile. Whatever style you want to play, these guitars are up for it.
Furthermore, the digital tuner and XLR balanced output are also there to ensure balanced playability. These are handy features as they help you get in tune.
Another cool thing about the Canvas acoustic guitars is that you get many color options to choose from. Also, you can choose from a wide range of cuts and sizes according to your playing needs. And yes, the company does not offer customizable guitars.
Canvas Electrics
Moving on to the next category, we have the Canvas Electric guitars. Electric guitars are the new cool in the music industry and are loved for many reasons.
For starters, they are relatively lighter in weight and easier to learn. This makes them a great choice for those just getting started with guitars.
Talking about their sound quality first, the Canvas Electric guitars sound crisp and balanced. Any expert musician will tell you that all the components of a guitar shape its tone.
Canvas always uses quality materials and components to manufacture its guitars, and predictably then, they sound warmer. Whether you want to perform in a gig or record in a studio, the Canvas Electric guitars can do it all.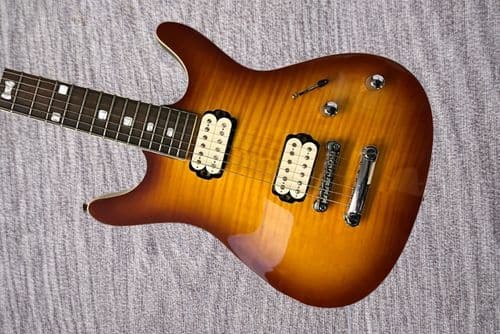 The Canvas Electric guitars feature flatter necks for great string action. If you like playing aggressive genres, these guitars are a great choice for you. Flat necks allow your plucking hand to better track the strings, ensuring a smooth string action.
This is because the strings are aligned at a uniform level. The neck also impacts the sound quality and results in warmer tones with better sustain and resonance.
Most Canvas Electric guitar models feature double-coil pickups (otherwise known as humbuckers.) The two coils give a thicker and smoother sound, which makes these guitars a good option for heavy metal and hard rock.
Having said that, you can use these guitars to play almost all genres without compromising on the sound quality.
Like most electric guitars in the market, the Canvas Electric guitars may not be able to produce high volume, which could be a deal-breaker for some guitarists.
If that's the case, consider investing in a guitar amp. It will enhance your guitar signals, making you heard even in big auditoriums.
As far as the price is concerned, the Canvas Electric guitars are available at an affordable price. If you are a beginner and are not willing to spend much, the Canvas Electric guitars would be a perfect choice for you.
Modern Series
The thing about the Canvas guitars is that they have a guitar for everyone. They also have a modern series, which is quite popular among young guitarists. Let's discuss the Modern series guitars briefly.
With a Mahogany body, Maple neck, and Rosewood Fretboard, this guitar is no less than a masterpiece. It has a stunning look and has been designed meticulously for the best playing experience.
It has a lighter body, making it easy to carry. Its lighter weight makes it a great option for professional players who travel often.
The CMB guitar is another excellent guitar of the Modern series by Canvas guitars. Since it is an electric bass guitar, it has a longer neck.
With its ash body, maple neck, and Rosewood fretboard, the CMB 20 is among the most durable guitars on the market.
Electric Vintage
The Electric Vintage series by Canvas guitars are known for their warm classical tones. Not only do they look like traditional vintage guitars, but they also sound similar. Let's discuss some popular Electric Vintage guitars.
The CVF 10 is undoubtedly one of the highest-selling guitars in the Electric Vintage series.
It features a Mahogany body, Maple neck, and Rosewood fretboard for extended comfort and durability. It sounds excellent and can be used to play all music genres.
The CVN 20 guitar is another highly popular guitar by Canvas. Its cutaway shape and Mahogany body & neck give it a distinctive look. What's the best part? It is available in many colors, including black, red, and many more.
The Bottom Line
Canvas was established with the goal of bringing the vintage feel to modern guitars. As such, their guitars pack innovative features and have a traditional look to give you nostalgia.
It would be safe to say that the company has lived up to its slogan "New Old School."