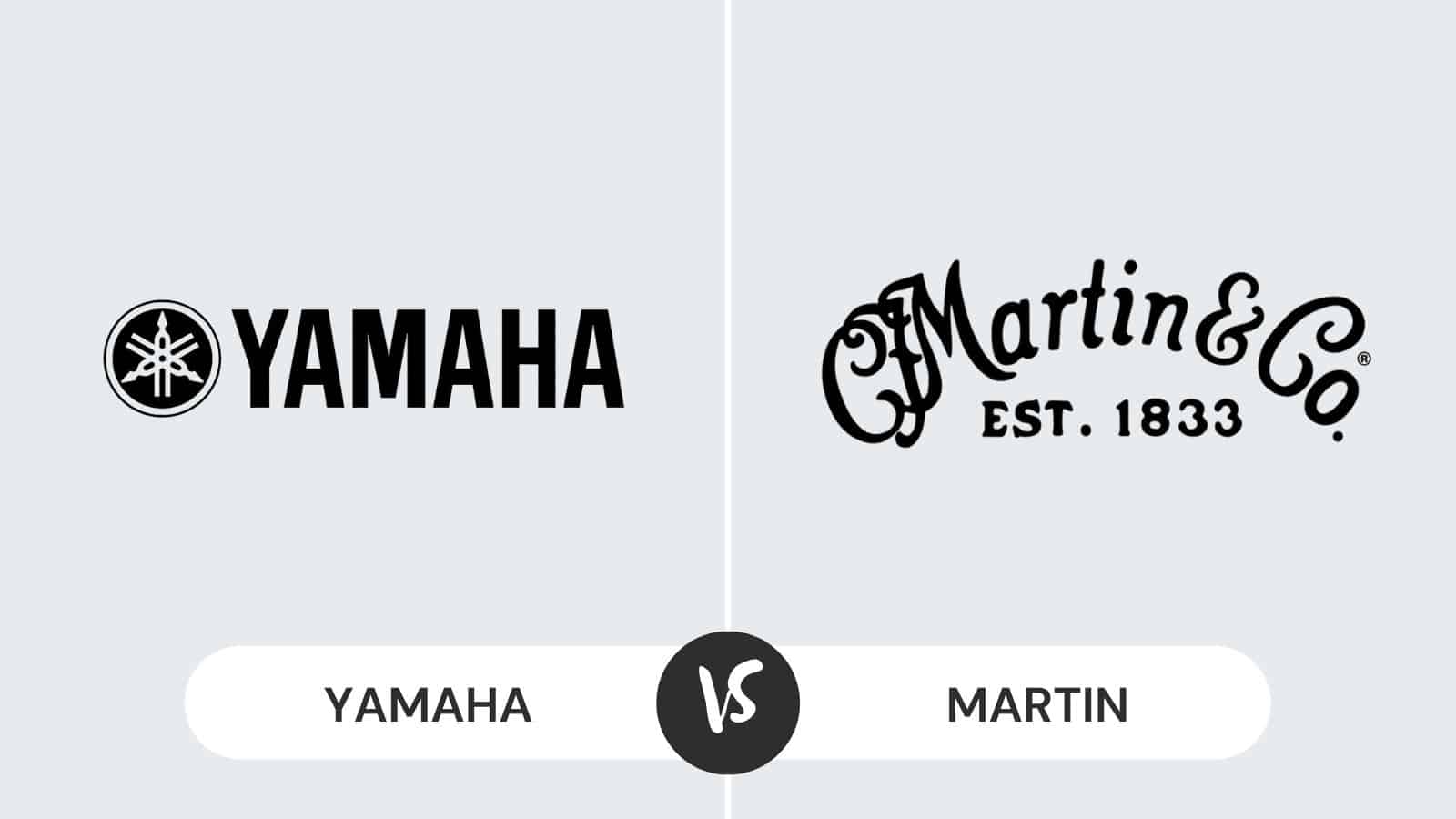 The guitar is among the most fulfilling musical instruments in the musical world. Its versatility, affordability, and accessibility give it a prominent place among all musical instruments. They have been used to record millions and millions of songs and can play just about every genre.
Since guitars are widely used worldwide, there are a plethora of guitar manufacturers. While most companies came and went, only a few of them were able to maintain a special place.
Yamaha and Martin are two such brands. They have been in the industry for a long time now and have staked their claim on the hearts of countless musicians.
Yamaha and Martin have manufactured pretty much every type of guitar. Acoustic, dreadnought, classical, you name it, they offer it. So, it is understandable that choosing the right brand might be a daunting experience for a beginner.
Today, we'd be comparing the guitars manufactured by Yamaha and Martin hereafter.
Yamaha vs Martin: Comparing These Brands
Here is a comparison between the two big brands in the music industry. Read on to find out which one is right for you.
| Features | Yamaha | Martin |
| --- | --- | --- |
| Electric guitars | Yes | Yes |
| Ease of use | Yes | Yes |
| Price | High | Moderate |
| Custom guitars | Yes | Yes |
Yamaha Guitar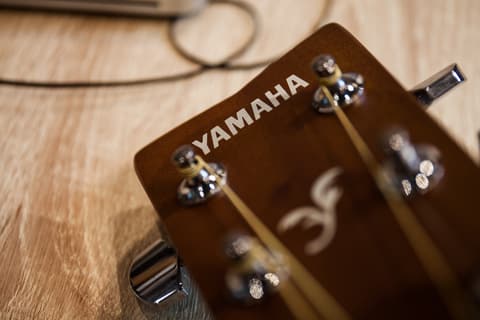 Without an iota of doubt, Yamaha is one of the most recognizable names in the music industry. The company has been in this business since 1955 and has been riding a crest of a wave since then. It has earned a sound reputation over the years and is quite popular among musicians.
Based in Japan, Yamaha is a well-known guitar brand. Apart from the guitars, the company makes a wide range of musical instruments, including pianos, drums, and others.
There are many reasons to love the Yamaha guitars, but the reason that stands out the most is that they look aesthetically pleasing.
Their lovely design and unique color schemes make them an absolute treat to look at. Although the design is not a major factor when choosing a guitar, it still makes a difference.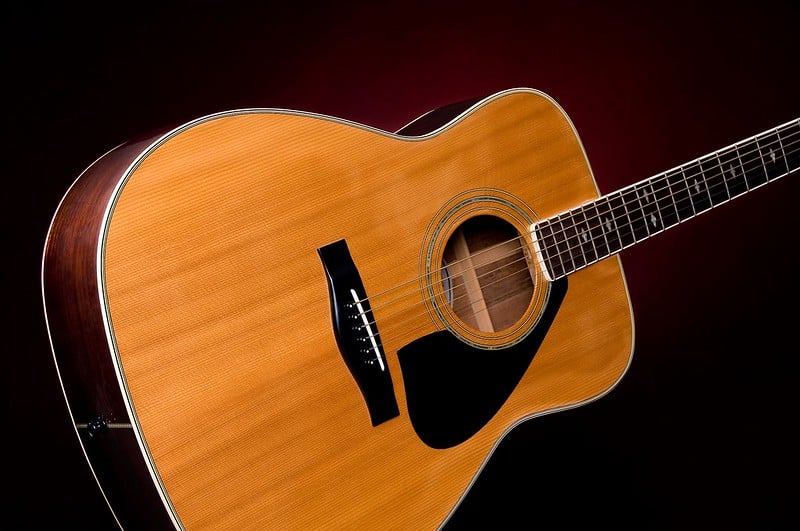 While the Yamaha guitars look great, they perform even better. They have great tones and are highly versatile. They have been used to play every genre, from heavy metal to classic. With such versatility and performance, it's no secret that Yamaha guitars are many guitarists' favorite instruments.
Talking about construction, every guitar by Yamaha is well-built. The company invests a great deal of money in research and has a team of engineers who know the nuances of acoustics.
tatistics suggest that the amount Yamaha invests in research and development is more than most companies' actual production costs. This speaks volumes about their dedication.
Depending on the type of guitar, Yamaha uses different kinds of materials to manufacture guitars. Everything is meticulously chosen, from wood quality to strings, for the best playability.
And yes, it manufactures almost all types of guitars. Archtop, dreadnought, acoustic, you name it, they offer it. Having said that, it is seen that most guitars by Yamaha feature a single cut.
Yamaha has never been reluctant to use the latest technology in their guitars. The acoustic resonance enhancement wood processing technology enables Yamaha to change the molecular properties of woods to make their guitars sound perfect.
This is why the Yamaha guitars sound smoother than most other guitars in the market.
Strings, bracing patterns, materials, and a few other things contribute to the overall sound of a guitar. As mentioned earlier, Yamaha happens to be pretty meticulous about its materials and the manufacturing process.
There are many Yamaha guitar series, and each comes with different bracing patterns. Therefore, they all sound different. It all depends on your taste and preference.
Whether you want a thick tone or a tighter one, Yamaha has covered you. Their tones sound no less than the far more expensive guitars.
In addition, the Yamaha guitars are an absolute cinch to use, and even people with limited knowledge can use them pretty easily. Therefore, they are ideal for beginners looking for a guitar to get started.
Martin Guitar
Martin is another household name in the music arena. The company has been around for centuries, and its guitars have indeed stood the test of time, which is a testament to their high quality. Martin was established in 1833, and it has a history of making well-constructed and reliable guitars.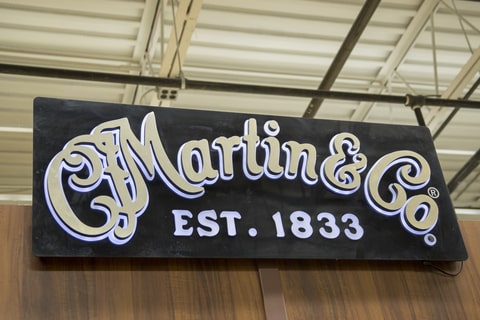 Whether you want an acoustic guitar or a classic one, Martin is here for you. It has even invented a few guitar types. The flat-top steel-string acoustic guitars are one of them.
The guitars were not as louder before the advent of guitar amps. So, there was a need for louder guitars in the industry. Martin was the first company to use steel strings in the guitars. That significantly increased the volume of the guitars. The steel strings are widely used to this date.
Whether you are looking for a guitar for a large gig or playing in a studio, Martin guitars are the right option. They have a bright, high-end tone that makes them an ideal choice for performing in auditoriums.
Their guitars feature different types of strings. Although Martin manufactures various kinds of guitars, they are best known for their acoustic guitars.
Like Yamaha, Martin guitars also boast highly advanced technology. Some of these guitars come with electronic systems for tuning and feedback protection for the best playing experience and ultimate peace of mind.
If you have ever performed in a gig, you'd know how your guitar can suddenly go out of tune. The built-in electric systems avoid that.
And yes, all guitars are easy to operate, and you won't be left scratching your head even if you are using a Martin guitar for the first time.
Another cool thing about Martin guitars is that they are readily available. They have been manufacturing guitars for decades, so they have a huge lineup. Whether you are a beginner or a seasoned guitarist, there is a Martin guitar for everyone.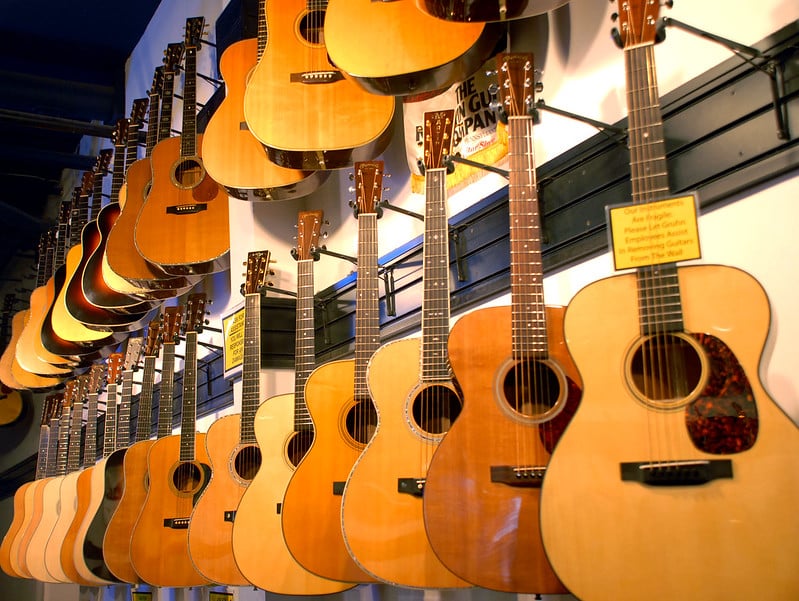 To take it a step further, you can even request a customized guitar. It's no secret that tone is a personal choice. While some like a tight tone, the others like a brighter tone. So, you can ask Martin to make a custom guitar that suits your playing style.
Thanks to premium quality materials, the Martin guitars are highly durable. You can rest assured that they can easily last you for several years at least. The company even offers a free neck reset, which shows its trust in its guitars.
The guitars are well-constructed and have the correct nut width, bracing patterns, and neck shape to float your boat.
What's the best part? Since Martin offers a wide range of guitars, you can find one according to your budget. Martin offers a guitar in every price range, so the chances are that you can easily buy one even if you are not willing to spend much.
Final Verdict
Yamaha and Martin are among the major players in the guitar industry. Both offer a wide range of guitars with hundreds of models in their arsenals.
While Yamaha takes the lead in a few departments, Martin guitars also shine in some aspects. Both companies have manufactured stellar guitars, and it is hard to choose the winner. In the end, it all comes down to your liking and preferences.