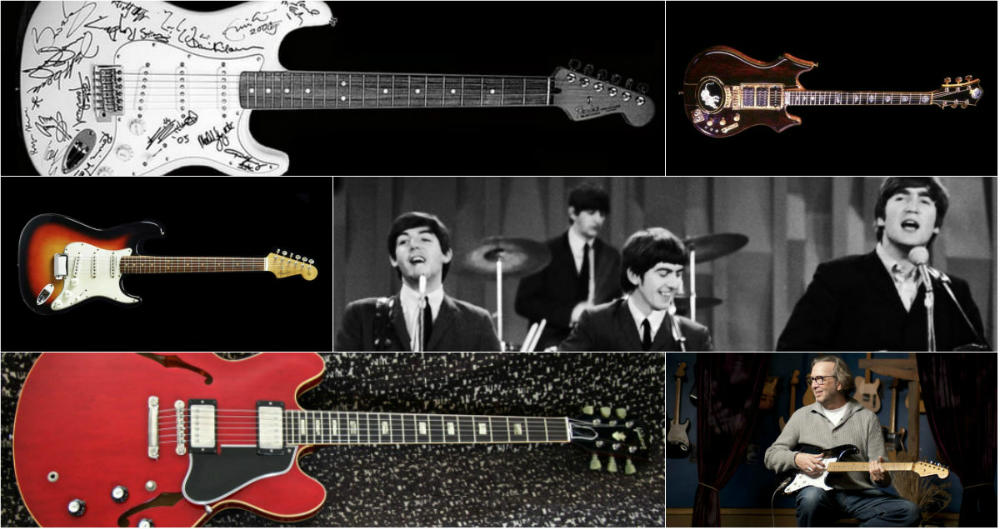 The famous rock stars of the world have not only left their music as their legacy but their guitars. Fans and collectors are willing to pay a pretty penny to own these works of art. Guitars that were formerly owned and rocked by the major artists include Eric Clapton, Bob Dylan, Jerry Garcia, the Beatles bandmates, John Lennon and George Harrison, and Jimi Hendrix make the list for the most expensive guitars in the world.
This list is compiled based on guitars sold at auction. We can't include private sales due to the face there is no public record of the transaction. Plus, of course, word of mouth tends to get blown out of proportion. Prices have been converted to US dollars based on the exchange rate on the day of the auction.
Asia Strat – $2,700,000, Signed by Multiple Artists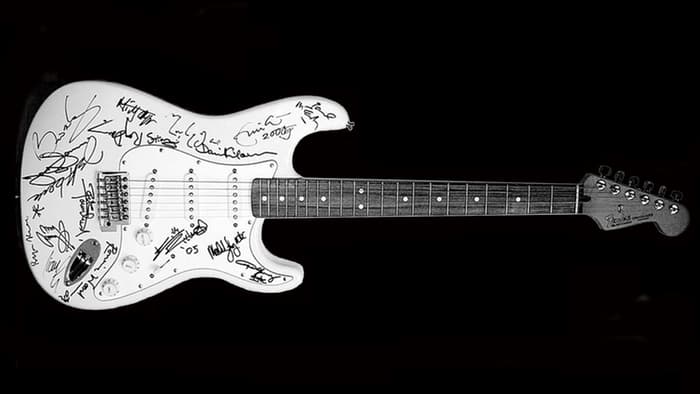 Reach out to Asia auctioned the Asia Start in November of 2005. The guitar was sold to raise money for education in Asian communities affected by the crisis. The guitar was signed by a number of rock stars including Eric Clapton, Keith Richards, Mick Jagger, Brian May, David Gilmour, Jimmy Page, Jeff Beck, Pete Townsend, Mark Knopfler, Ray Davis, Ronnie Wood, Liam Gallagher, Tony Iommi, Paul McCartney, Angus & Malcolm Young, Sting, Def Leppard, Richie Blackmore, and Bryan Adams.
Blackie Stratocaster – $959,500, Eric Clapton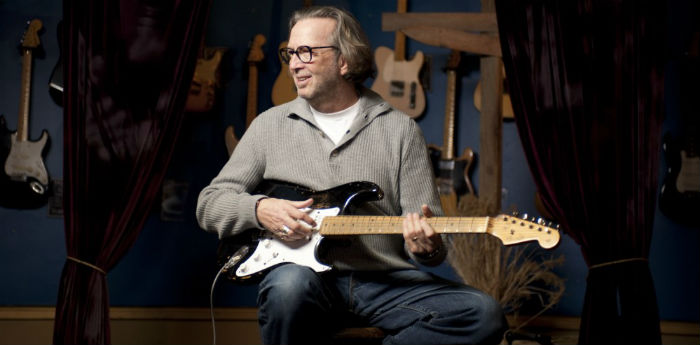 Blackie was built from three vintage Stratocasters. Clapton auctioned off his prized guitar to raise money for the Crossroads Rehabilitation Center. The mission is close to his heart, as Clapton was himself addicted to heroin.
Stratocaster – $965,000, Bob Dylan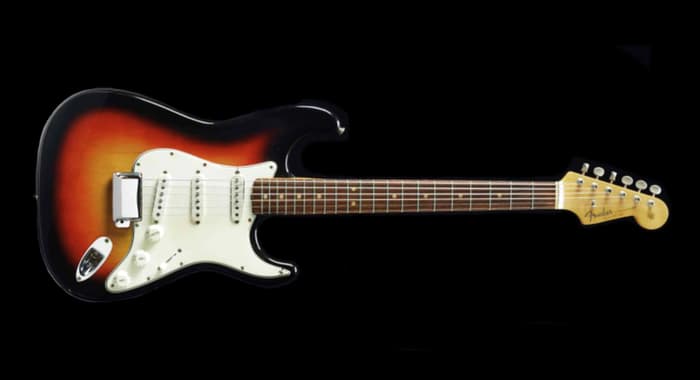 This groundbreaking guitar was played by Bob Dylan at the Newport Folk Festival in July of 1965. Rolling Stone magazine said it was "one of the most notable events in music history." Going on auction in New York in 2013, it became the most expensive state-guitar used to sell at auction.
Tiger – $957,500, Jerry Garcia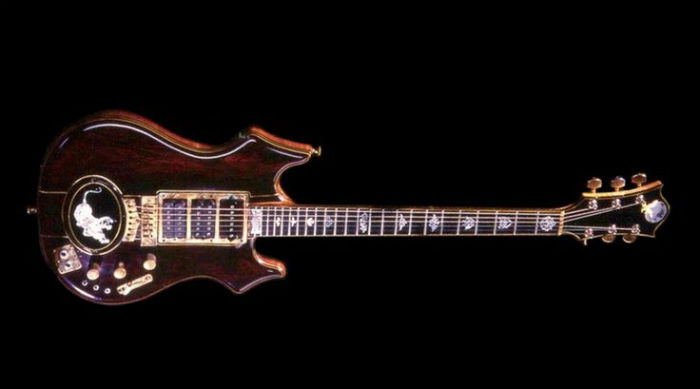 The guitar was crafted by master Luthier Doug Irwin. Tiger was the last guitar to be played publicly by Jerry Garcia's primary guitarist of Grateful Dead. Irwin crafted a number of guitars for Garcia. Unfortunately, Garcia's life was plagued with diabetes, cocaine, and heroin addictions.
Gibson ES-335 TDC – $847,500, Eric Clapton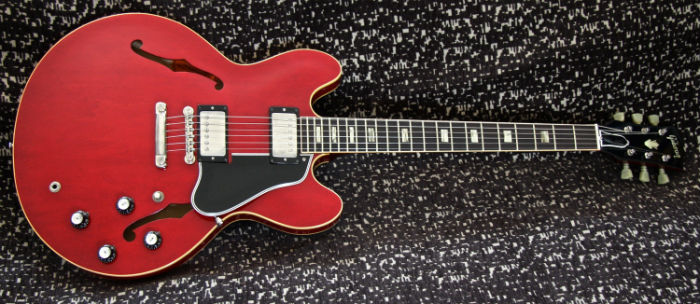 This Gibson was commonly seen with Clapton during the beginning of his career in Cream's 1968 farewell tour and in the Goodbye album. The 335 reappeared in 1996 on the VH1 Duets program and on Eric Clapton – Live in Hyde Park.
Rickenbacker 425 – $657,000, John Lennon and George Harrison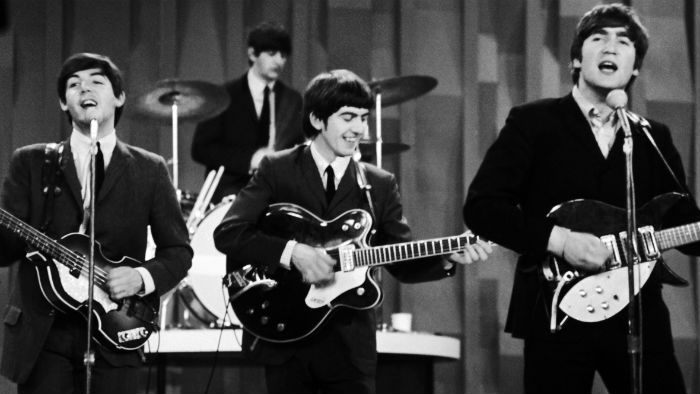 This iconic guitar was used in a number of Beatles' live performances, on tour in 1963, and used in recordings of 'I Want To Hold Your Hand' and 'This Boy.' The 425 was originally purchased by Harrison in Illinois. Lennon preferred it in black and had it refinished in the UK. The Rickenbacker 425 was sold at an auction at the Hard Rock Café New York in 2014.
Burned 1965 Stratocaster – $560,000, Jimi Hendrix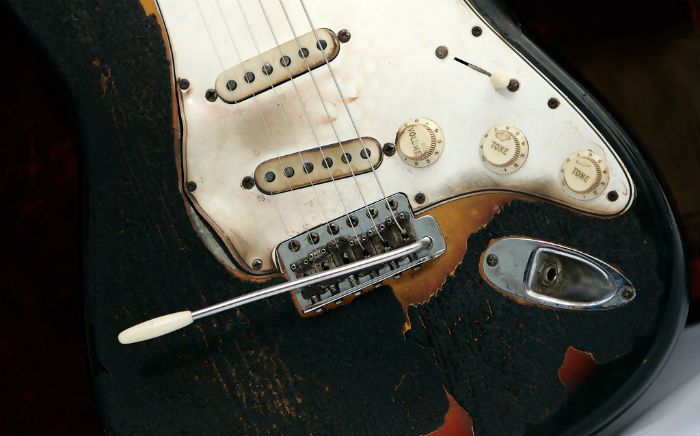 Jimi set this guitar on fire with lighter fluid on stage at London's Finsbury Astoria in 1967. This was the first guitar Hendrix set on fire. Hendrix's press officer cleaned up the remains of the guitar and kept it in his parents' garage. The iconic guitar was found 40 years later.
Glenn Kenny, of Barron's, eloquently stated, "value is found as much in how the instrument played a part in musical history as it is in the fineness of its tone. The quality of the instrument plus the scarcity creates a gold mine value at auction." These guitars may not fit our budget, but it's easy to see why fans and collectors are will to pay a fortune for a piece of music history.
Sources & Further Reading
Value in Old Guitars
The Crazy Life of Jimi Hendrix
Most Valuable Guitars
Colleen has a passion for guitars and ukuleles. She enjoys jamming, teaching, and getting others involved in music. Her website, Coustii, focuses specifically on guitars and ukes. Colleen loves to travel and uses her ukulele as a conversation starter on the road.