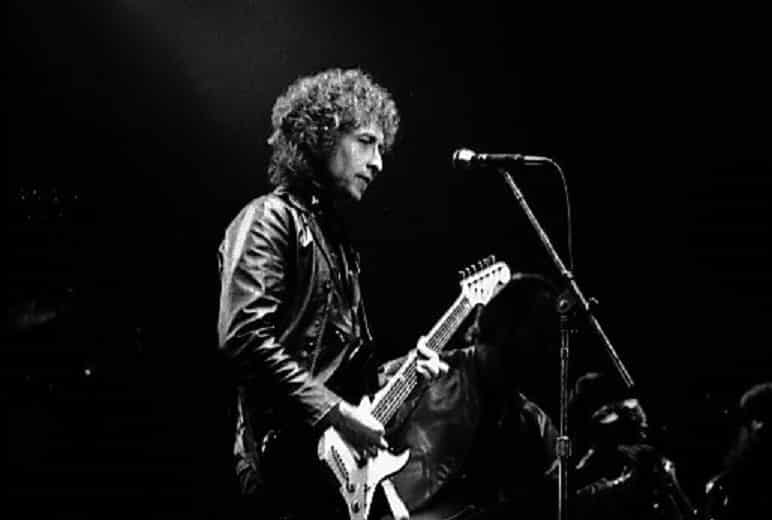 Biography of Bob Dylan
Over the past few decades, music has become a huge part our culture; and Bob Dylan is by far one of the most prominent and influential singer-songwriters of the 20th century. Starting out as a youth protest folk singer, Bob Dylan's music was and is still simply transcendent, which explains why he has managed to remain the world's biggest musical icon despite being in the industry successfully for more than 5 decades.
DISCLOSURE: This post may contain affiliate links, meaning when you click the links and make a purchase, I receive a commission. As an Amazon Associate I earn from qualifying purchases.
At 77, Dylan still tours all over the world to sold-out audiences. When he is on stage, his performance is typically dynamic because he exudes a flagrant appeal that is comparable to the likes of Sebastian Bach and Elvis Presley. Bob Dylan's name is easily recognizable among both the old and the young. He stands out effortlessly from other great artists because, among other impressive credits, Dylan also writes his own material.
Aside from being a world-class performer, Dylan has created more than 450 original creations including well-known classics such as The Times They Are A-Changing, Knockin' on Heaven's Door, Blowin' in the Wind, and so many more. Dylan's music is diverse and the subject matter often ranges from social to political issues.
His music changed how his fellow artists thought and created music in the 1960s. Today, however, he continues to inspire thousands of upcoming artists to bring poetic lyrics to a popular song, which is the single most characteristic of a musical genius.
Nearly every musician today owes his or her success to Bob Dylan and his work. Sometimes referred to as the Shakespeare of his generation, his works over the decades cannot be limited to a particular period, which is why his music will live on forever.
Family background and early life
American songwriter, painter, author, and folksong singer was actually born Robert Allen Zimmerman in Duluth Minnesota on May 24th, 1941. When he was six, his family moved to Hibbing where his father owned a furniture store. As a young boy, Dylan took up the guitar and harmonica. At the age of 14, he acquired his first guitar and formed the Golden Chords as a high school freshman. He was particularly interested in the music of Elvis Presley, Johnny Ray, and Hank Williams.
After high school, he enrolled at the University of Minnesota in 1959 but quickly dropped out. He would regularly perform folk music in coffee houses located around a bohemian neighborhood in Minneapolis known as Dinkytown. It was at Dinkytown that Dylan decided to adopt the last name Dylan after the Welsh poet Dylan Thomas before making up his mind to move to New York City's Greenwich Village to pursue his music more seriously.
Performance
Albums
At Greenwich, Dylan managed to build a following quickly thanks to his performances. Before long, he was spotted by talent scout producer John Hammond who signed him to Columbia Records.  In March 1962, he released his first album Bob Dylan to mixed reviews. His next album, The Freewheelin' Bob Dylan, which was released in May 1963, allowed young listeners to assimilate to his unusual voice. By the time Dylan was performing in his first public performance at Town Hall in New York City, he had already been crowned the king of folk music.
By 1964, Dylan had become so popular that he was performing almost 200 concerts every year. His brand of protest songs quickly established him as part of the rapidly increasing counterculture thanks to 2 of his most memorable folk songs in the 1960s, "Blowin' in the Wind" and "A Hard Rain's A-Gonna Fall. His following album, The Times They Are A-Changin' firmly established him as THE world-class musician to look out for; and after he started dating Joan Baez, the foremost founder of American folk music, his popularity only soared.
His relationship with Baez lasted for only two years but it was immensely beneficial to both parties. Case in point, they co-wrote folk music together and Baez helped to introduce Dylan to massive audiences as she was much more established at that point. He recorded Another Side of Bob Dylan in 1964, which was a lot more personal and was far less politically charged than what audiences had previously become accustomed to.
In 1965, he continued to re-invent himself and for the first time, his folk music was no longer considered pure. With Bringing It All Back Home, which was released in early 1965, he was backed by a rock and roll band for half the songs in the album, which infuriated many fans of folk music. However, his musical style, technique, and his lyrics were simply too hard to ignore; the music that Dylan created between 1965 and 66 revolutionized the world of rock and roll with albums such as Highway 61 Revisited (65) and Blonde on Blonde (66).
To add to his appeal, Dylan would regularly refuse to explain his lyrics over the years despite being analyzed, debated and quoted like no other musician before him. His privacy and his cool detachment to his celebrity status also created a lot of hysteria around him, helping to further popularize him all over the world.
In the 70s, he ventured out into the film but he would still tour in many parts of the world between the 70s and 80s. Some of his most successful albums during these times include 'Knocked Out Loaded' (1986) and 'Oh Mercy' (1989). He continued to perform in the 90s, although by then his fame had taken a back seat. In 1997, however, his new album Time Out of Mind, won three Grammy Awards including Album of the Year even though he had not created an album since 1989.
Ever the lover of music, Dylan released yet another album in 2012 known as the Tempest. In February 2015, Dylan released yet another album Shadows in the Night, which was inspired by the pre-rock and roll era and in the autumn of 2016; Dylan was named the winner of the coveted Nobel Prize for Literature.