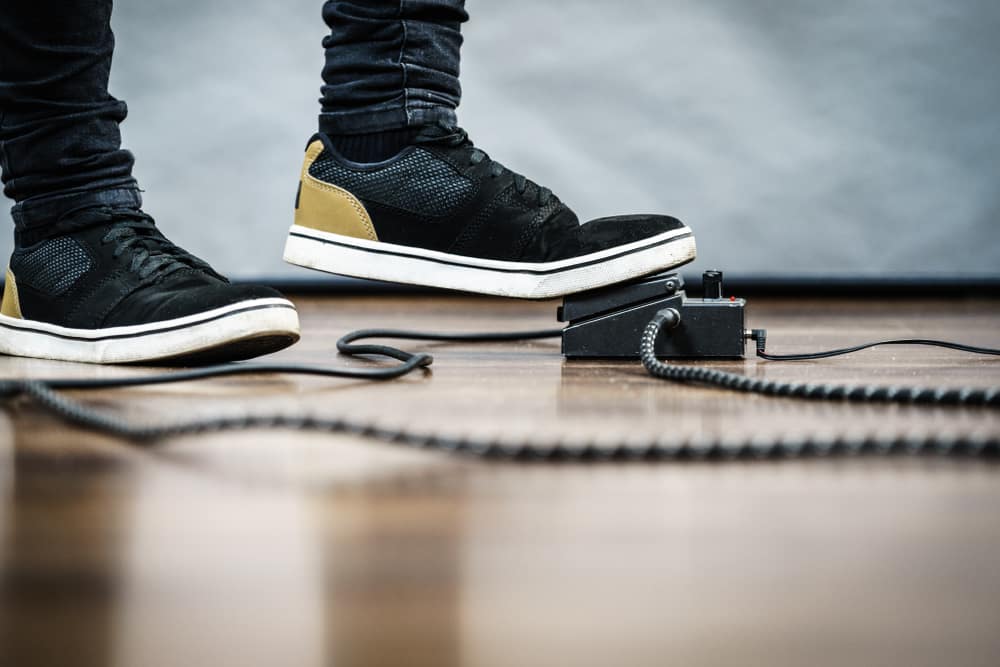 Roland is simply some of the best guitar accessories and equipment manufacturers that you get to enjoy all the best stuff from. While playing the guitar professionally, having the right guitar and skills is not quite enough and you will need to make sure that you are getting the right edge of perfection on your playback.
In addition to all that, you will be needing the guitar synthesizer to make the sounds better and tunes clearer and more distinct as you might want them to be. There are multiple guitar synthesizers in the market that you can get your hands on, but certainly, Roland is considered one of the best amongst them all.
Roland GR 33 and GR 55 are two such models that are quite popular in the musical world and you get to enjoy a seamless experience on them both. Yet, there are some basic differences between them both that you will need to know if you want to choose the right option that will fit your needs perfectly. A few such things that you will need to know about if you are looking to get your hands on the best pick for you would be:
Difference Between the Roland GR 33 vs GR 55
Roland GR 33
Roland GR 33 is designed to be one of the affordable, yet highly efficient floor-based guitar synthesizer systems that have an upgraded sound engine and multiple new effects that will be enhancing the overall experience for you. It has an improvised speed tracker with Roland's JV-1080 synthesizer module that makes the performance simply best and you get to enjoy the best possible experience on it for certain.
The best thing about this system is 384 stunning instrument sounds embedded that you can use and along with that, you get the dedicated chorus and reverb processing module on it. The design is certainly made rigid to ensure that you can control it with feet and don't have any such problems on it such as wear and tear or scratches.
There are assignable expression pedals that you can customize according to your preference and choose what you want to control there in addition to, onboard arpeggiator. Coming to the specs, it comes with an AC 14V power supply and has 40 inserts Multi-FX, Chorus, and Reverb at the same time.
It gets the connectivity with 13-pin cables that gets you the right connectivity and control along with the right clarity on all the tunes that you might be playing on your guitar. The overall dimensions and size make it the right choice to ensure that you can use it for multiple performances according to your requirements as well at the same time.
Roland GR 55
Roland GR 55 is another great synthesizer and is the latest version that you get from Roland. The technology is certainly pretty advanced and that makes it the perfect fit for all those who have extensive needs to make their guitars work for multiple performances that they might be looking for.
Roland GR 55 gets you the futuristic design that is certainly something amazing and you will be enjoying the best possible performance and clarity along with the effects. The looks certainly add to the value and it would be the right thing to impress the audience to ensure that you are getting perfect dynamics on not only your guitar but also the right performance through and through.
In addition to all that, you certainly get to enjoy the best possible effects with a world-class array of virtual guitars, basses, and amps so you can mix them up to ensure having the best possible loops and remix experience. You also get to enjoy the EDM on the synthesizer and play the right guitar for all of them. There is also a huge library of ready-to-use sounds.
That will get you a wide range of genres such as pop, rock, and more to get them with your guitar picking skills and make the most out of your performance without having to worry about a thing. There are certainly some enhanced specs that are unmatched and you get to enjoy 2 Tones PCM and patch memory with over 270 presets for all the settings. The sampling frequency is increased to 44.1 kHz for better audio quality.