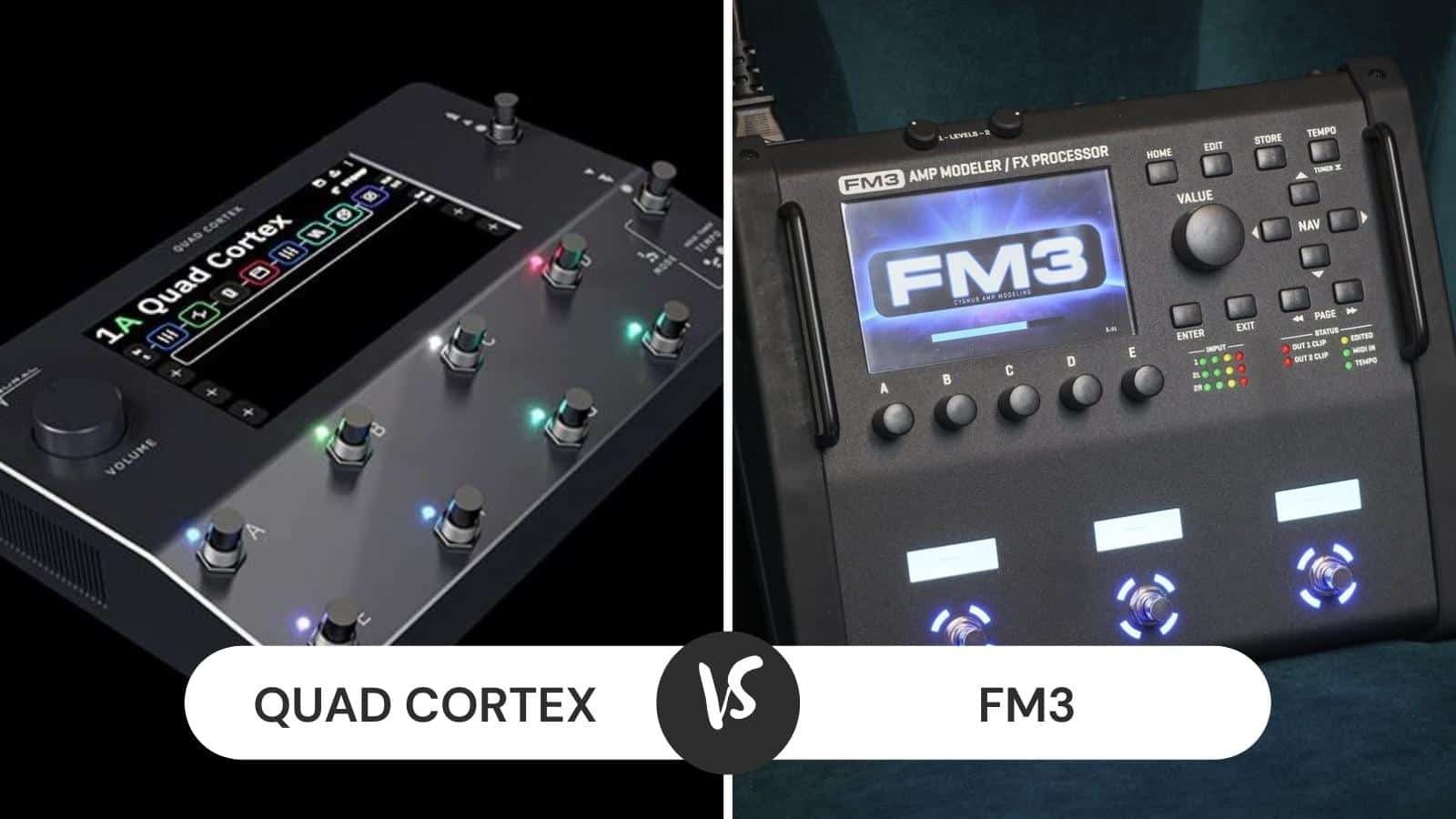 An amp and effect modeling unit is one of the most important components of the music units. This is because it helps increase the signal's power or current as they are meant to increase the signal's amplitude.
However, it can be challenging to select one unit from the never-ending variety available in the market, but Quad Cortex and FM3 are the two most reliable options.
Differences Between Quad Cortex vs FM3
| Features | Quad Cortex | FM3 |
| --- | --- | --- |
| Power | 2GHz DSP | IEC main supply |
| Type | Amp and effect modeling floorboard | Amp and effect modeling floorboard |
| Preset slots | 2560 | 512 |
| Construction | Anodized aluminum | Steel |
| Screen | LED screen | LCD screen |
Quad Cortex
When it comes down to guitar effects and amp effects, Quad Cortex has become a popular name since it comes with a variety of plugins. This is a floor-based unit that tends to press the next-generation algorithmic sorcery.
It is designed with powerful and high-tech modeling options along with functionality, compact design, and power. It has an extremely intuitive design, which makes it easy for guitar players to use it while performing.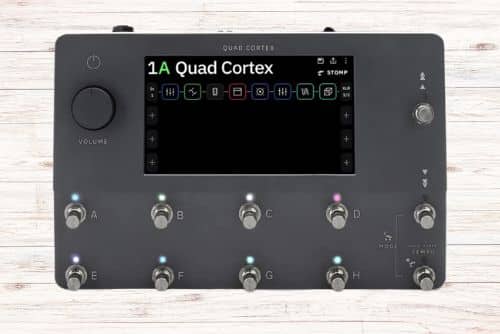 Quad Cortex is designed with an anodized aluminum body and has a seven-inch touchscreen with LED configuration, which helps arrange the signals and make changes to the parameters.
In fact, the touchscreen is extremely bright, promising higher visibility. It can derive 2GHz DSP power from the processors, as they use SHARC+ processors.
It is extremely easy to use as you can access the functions and adjust the sound settings from the screen.
There are stomp and rotary actuators that helps use footswitches as dials, promising a hands-on experience. The touchscreen is quite huge, and the bright design makes it clear to see.
In fact, the users won't have to circle back and forth through the menu because all the effects, amps, and cabs are laid out on the big touchscreen.
It is available in the scene, stomp, and preset modes. The preset mode offers the presets and has eight stomp buttons arranged to select the preset.
The presets are stored in the banks, which can be accessed through the up and down buttons. There are around thirty-two banks available, eight buttons, and ten setlist slots, which means 2560 presets.
In addition, you can use the Cortex smartphone app for switching the presets or customize your own. With the scene mode, the users can access eight twists on one preset, which means you can set up the song's scene and shift between different sounds.
Since there are eight iterations on one preset sound, it will be convenient to navigate through the presets.
The stomp mode can be used for assigning the neural captures, amps, IRs, and effects to the stomp switches and utilizing it as an analog pedal-board.
The pedal-board uses the rotary encoders for selecting the settings within every amp or effect. In simpler words, using the Quad Cortex is quite simple to use.
Quad Cortex utilizes biomimetic AI technology, with which the units can easily capture the sonic signals of the cabinet, overdrive, and amplifiers.
Moreover, this AI technology uses the digital methodology for profiling the gear, which works like the human ear. In simpler words, it has become the natural-sound capturing solution.
The neural capture feature of Quad Cortex is convenient, accurate, and efficient, but you won't be able to use the desktop app – there is a smartphone app available.
The users can browse the neural captures and choose them as favorites. In case you want to download the neural capture, it will be drag-and-drop activity.
It's safe to say that Quad Cortex provides cutting-edge features in the most convenient manner. It promises exceptional sound because the processing power is enough to bear the signal path.
The best thing is that it can support the complex rigs without compromising on fidelity.
Quad Cortex has an exceptional build quality and lightweight design, which makes it suitable for your music tours.
There are MIDI, XLR outs, pedal inputs, two effect loops for connecting the pedal-board, USB connections, two combo inputs with high-end preamps, and stereo output.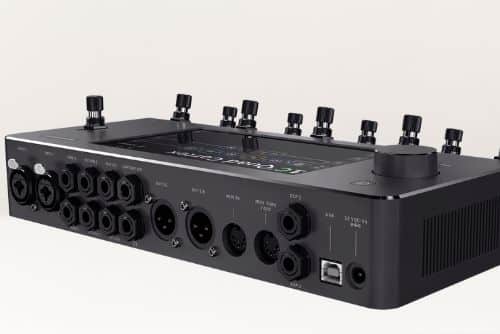 In addition, Quad Cortex has one capture output, multiple impedance controls, and power supply connections, which means you won't have an issue with connectivity.
Overall, it's a professional-grade amp modeler and effects unit that is integrated with easy features and cutting-edge design. It promises incredible sound quality, and the company regularly updates the features.
However, there is no desktop app available, and you cannot use the presets from the DSP plugins, but the company is working on it.
FM3
FM3 is an upgrade from the Axe-FX rackmount unit and is designed with higher processing power, advanced modeling technology, and better GUI.
It is designed with ARES technology and an extensive range of amp models, and more than two thousand cabinet impulse responses.
It is designed with a high-resolution screen, which is one of the most notable differences when compared to AX8 – it had a black and green interface.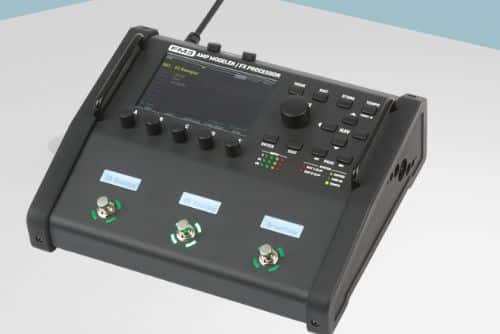 The I/O of this unit is extremely flexible, which means you can use Out2 and In2 in the signal path however you want. It is designed with four-by-four USB I/O, which makes it a suitable choice for re-amping and recording.
In addition, it can be used for live backing tracks since you can use an independent output for it. The processing power is a bit less, and you might miss the tone match and vocoder blocks. However, the third-party IRS can be accessed.
It has a sleek and sturdy chassis, which helps it sustain itself during long music tours. However, the smaller size also means fewer footswitches. It is integrated with the three-switch setup and promises clean leads and rhythms.
In addition, the unit is modular. Its footswitches are designed with the hold and tap features, with which you can configure the switches however you like. There are nine layouts designed in this unit, including channels, scenes, and preset.
With the preset layout, you will be able to access 512 presets with one footswitch, and you can use the hold button to descend or ascend through them.
Having said that, it is quite easy to use and can be customized according to the user's demands. Every switch is designed with a color-customizable LED ring, which helps identify the assignment.
The scene feature can be used for live performances and offers nine configurations of a preset, and you can program the footswitches according to the scene.
The users can leverage the PC editor to create the preset for live performance. The editor feature of this unit has a 12 x 4 grid, with which the users can insert the symbolized blocks which represent the chain's components, such as drive, cab, and amp.
For every block, there are four channels available, and you can populate the channel with an amp. The users can select the volume for each output block to make sure the sound is optimized.
The presets are intricately programmed, and you can fine-tune them to personalize them according to your tracks. It is integrated with digital technology in signal chains, promising a quicker music generation experience.
FM3 has an exceptional build quality, and there is a mini LCD screen, which helps customize the hold and tap features. It is made in heavy-duty steel material, which promises better durability, and the rubber end-caps prevent the slipping of the unit.
As far as the blocks are concerned, there are blocks available with various amp models. In addition, there are 1024 user cab slots available to save your own amp models.
The blocks are designed with over four channels, and one delay block has four delay pedals. Overall, it's a portable and compact unit that provides top-notch functionality and comes with audio interfaces to offer better sound quality.
The Bottom Line
Both Quad Core and FM3 are amazing units and have accurate profiles. They have amazing user interfaces, but you might miss the availability of a desktop app for Quad Cortex, and the touchscreen of FM3 is known to have some visibility issues.
In addition, they are different when it comes down to the number of presets. Overall, Quad Cortex is a better choice as it's apt for recording and live music sessions.