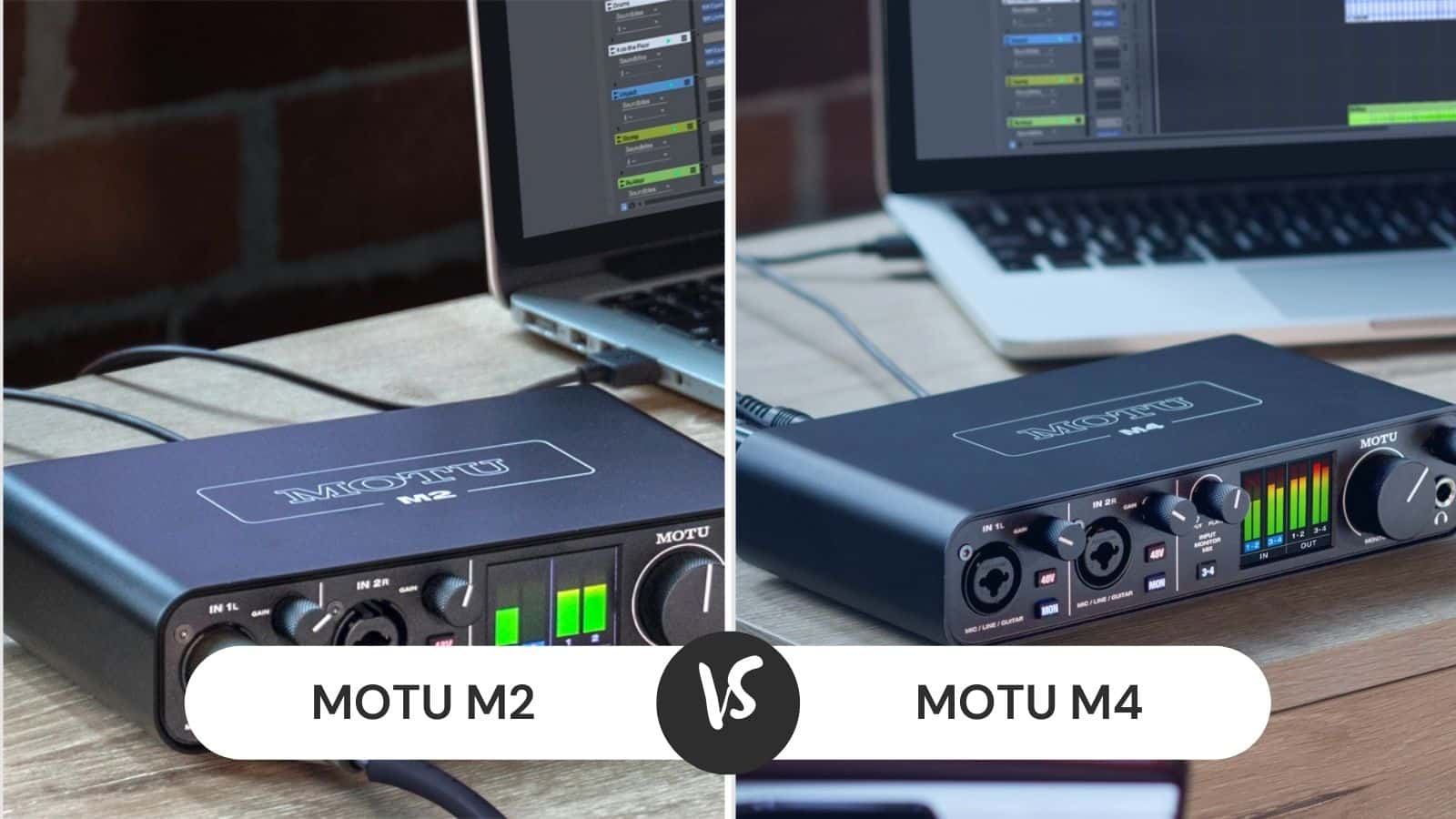 With continuous advances in technology over time, it is no surprise to see that audio equipment has also seen mass improvement and innovations. And if you are a lover of music, it would surely be impossible for you to miss out on any of these advances.
New technological developments have made it possible to improve the clarity of audio and music tracks while simultaneously giving you absolute control for you to be able to carry out your vision.
However, while you may be able to sing wonderfully, or play an instrument masterfully, you still may not have a complete sound without proper equipment for recording or editing, which depending on the equipment you select, can greatly enhance the quality, clarity, and tonality of your music or audio piece.
You can find various brands that sell several intriguing types of equipment that can help improve audio. MOTU is a hardware and software supplier within the music industry. It is based in Cambridge, Massachusetts, and has been creating music-related software since 1984.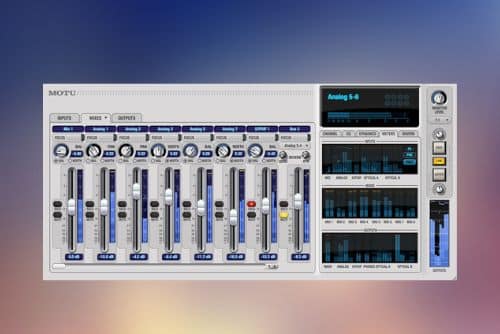 MOTU has created several award-winning audio types of equipment, which are being used by professionals all across the globe. The company is known for its passion and innovation when it comes to reinventing sound and music.
MOTU makes some of the best recording interfaces for both vocals and music. If you are considering buying a MOTU product, you may consider doing a thorough comparison of two of their best products, the M2 and M4. Here are a few things to know about each.
Audio Interface: What is it and Why Do You Need it?
MOTU has two products as part of their audio interface 'M series', namely M2 and M4.
Both of these are audio interfaces which are rectangular pieces of computer hardware that convert signals received from a microphone or instrument and convert them to a format that can be understood by a computer.
The interface can also send signals of the audio from your computer to your headphones and studio monitors.
Interfaces can connect to your computer through a USB cable, Thunderbolt, Firewire, or Ethernet, depending on the device. There are several advantages to owning an audio interface. For one, it allows you to use an XLR microphone to record music.
Additionally, you can also use more than one mic as well. The interface provides a louder and clearer sound to a headphone output and also provides multiple ports for mics and other music equipment. It also allows you to control the volume of speaker output.
MOTU M2 vs M4 Comparison
| Features | M2 | M4 |
| --- | --- | --- |
| USB C | 2-in/2-out USB-C Audio Interface | 4-in/4-out USB-C Audio Interface |
| Preamp | 2 microphone preamps | 2 microphone preamps |
| LCD Screen | Yes | Yes |
| Hardware Monitoring | Yes | Yes |
MOTU M2
M2 has one of the most interactive designs that you can find within any audio interface collection. It is known to have just the right accessibility that makes the whole process efficient.
Alongside, the M2 also provides users with two visual screens on the front that allow you to see the levels of input and output. This helps you understand whether the processing is happening correctly on the recorder.
Additionally, there are also individual controls present for both input and output. This enables you to have control over their levels. The M2 audio interface also gives you control of the level of the master volume as well as a general and complete command over the whole interface.
.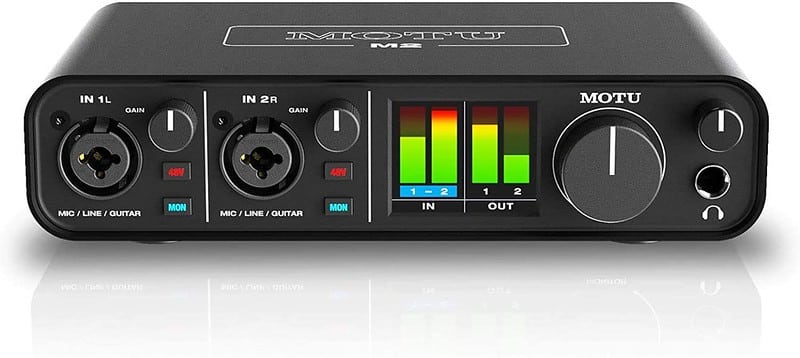 The MOTU M2 audio interface supports USB-C cables and this makes it compatible with many of the major devices that are available today in the market. This port allows you to seamlessly connect to several devices and record vocals or audio for several things including podcasts.
It can also be used to record jamming sessions with a guitar or any other instrument. This will allow you to listen to them later, add in some edits or even have fun remixing the whole piece.
The case of the M2 is quite durable and therefore, protective. It is also very efficient in its purpose. Adding these to its affordable pricing makes the M2 an almost perfect choice for any studio, band, recording artist, or editor.
It will guarantee that your audio dynamics are perfect in terms of clarity and tune. Another great thing about the M2, which other brands may lack in, is that the M2 is compatible with both Windows and MAC iOS making it widely acceptable and user-friendly.
MOTU M4
MOTU M4 meets all the performance features that the MOTU M2 has to offer but with a lot more which includes additional utilities that can increase your overall satisfaction with the product.
The first thing that stands out about the M4 when compared to the M2 is that while the two both have a similar visual design, the M4 is noticeably wider and that can be seen as serving a good and useful purpose.
The M4 is designed for extended use which is perfect on its 4-by-4 interface channel that also supports an audio recorder.
What this means is that the M4 audio interface is a wonderful compatible device because it allows you to connect 4 input and 4 output audio devices at the same time. These can all be used together and the interface also allows you to give them different control commands.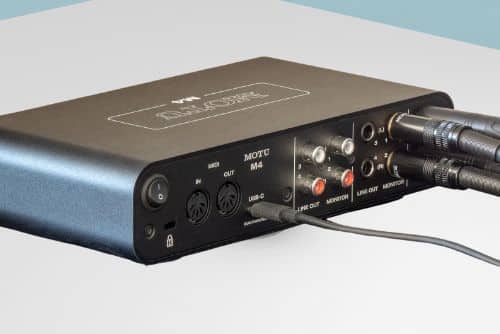 These are all great advantages of the M4, however, it may not be something you would want if you are looking for a basic setup.
The MOTU M4 is more complicated than the M2 and is, therefore, mostly seen used by professionals and studios that look to stretch the limits and accomplish something extraordinary.
It is also costlier than the M2 so if you are an independent artist or someone working on a small scale, you may not consider opting for the M4.
If you don't need equipment that extensive, the M2 would be just the perfect option for you. On the other hand, the M4 is the best thing for most professional studios that are interested in completely revamping and evolving their present sound with hi-tech equipment.
There is virtually no limit to the channel compatibility of the M4 and that is something you would need as a professional musician who requires such advanced equipment.
Factors to Consider When Choosing Between MOTU M2 or the M4
Several factors may come to mind when choosing the right audio interface for you. There are several good quality interfaces in the market but that doesn't necessarily mean that all will suit your needs.
Therefore, when trying to find a good one for yourself, it is a good idea to keep a few things in mind.
1. What are Your Needs?
First and foremost you have to understand that picking the right interface ultimately depends on what purpose you require it for. Whether it is composing using instruments, recording a band, or even making a demo, each requirement would lead you to a different interface.
The best thing to do before going to make the purchase is to first make a list of the things you would like to do with an interface and list them in order of priority if relevant.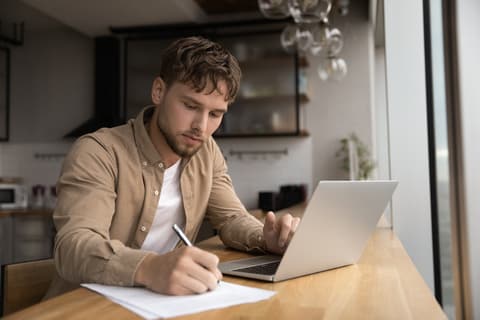 Using this list, you should refer to salesmen and other professionals within the store and ask what can best help you.
2. What is Your Connection Format?
You should also keep the type of connection format you require in mind. Be in USB or Thunderbolt, you need to ensure that you pick an interface that can connect to your equipment back in your studio.
3. How Many Signal Inputs/Outputs Would you Need?
Consider how many connections to the interface you would require. How many instruments do you have? How many mics are required? How many pairs of monitors would be needed or how many pairs of headphones do you intend to attach for tracking your record?
4. How Much Can You Spend?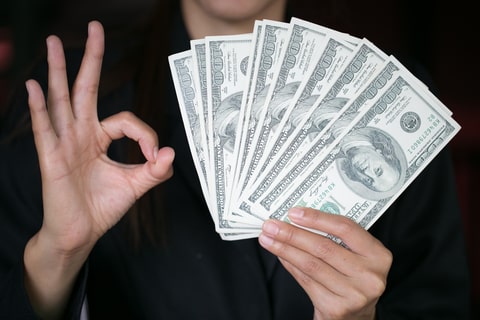 Money is usually always an important consideration whenever you decide to buy something and buying an audio interface is no different. You should always think about your budget when going to buy a new product.
This does not mean you should compromise on certain important things you would need from an interface. Instead, do a good amount of research and look for one that meets all your requirements.
It's good to note that with continuous improvement, you can easily get an affordable audio interface with good features such as good sound quality.