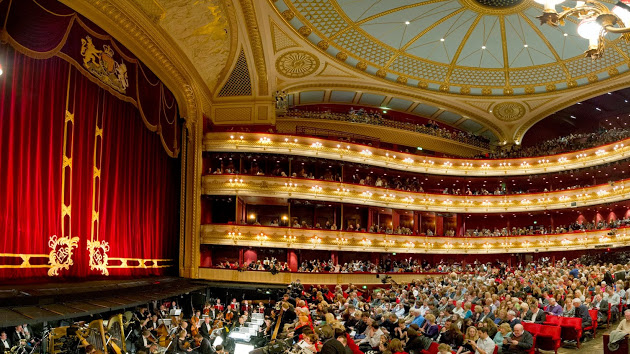 London's Royal Opera House has unveiled plans to stream performances online, allowing those who can't make it to the capital or who would rather watch an opera from home to join their audience.
The initial stage of the plan will see two or three performances a year available over the internet, with those behind the plan anticipating more demand for shorter clips and behind-the-scenes material rather than the entire show.
The opera house hopes to draw in a new audience for its shows. "I think it's absolutely fundamental to our public service remit. We need to get the reach of these performances as wide as we can, always respecting the quality of the live experience," explained the Royal opera House chief executive Alex Beard.
Although the move is being described as pioneering in the opera world, similar initiatives have proven successful for theatres. The National Theatre regularly beams live performances of its productions to cinemas across Britain and the world. This has enabled thousands of people to access plays who would have otherwise missed out.
The NT's recent production of Shakespeare's Hamlet, with well-known actor Benedict Cumberbatch in the lead role, achieved record sales. On 15 October, 225,000 people in more than 25 countries watched the performance. The Royal Opera House will be hoping that the accessibility of its performances will have a similar impact.