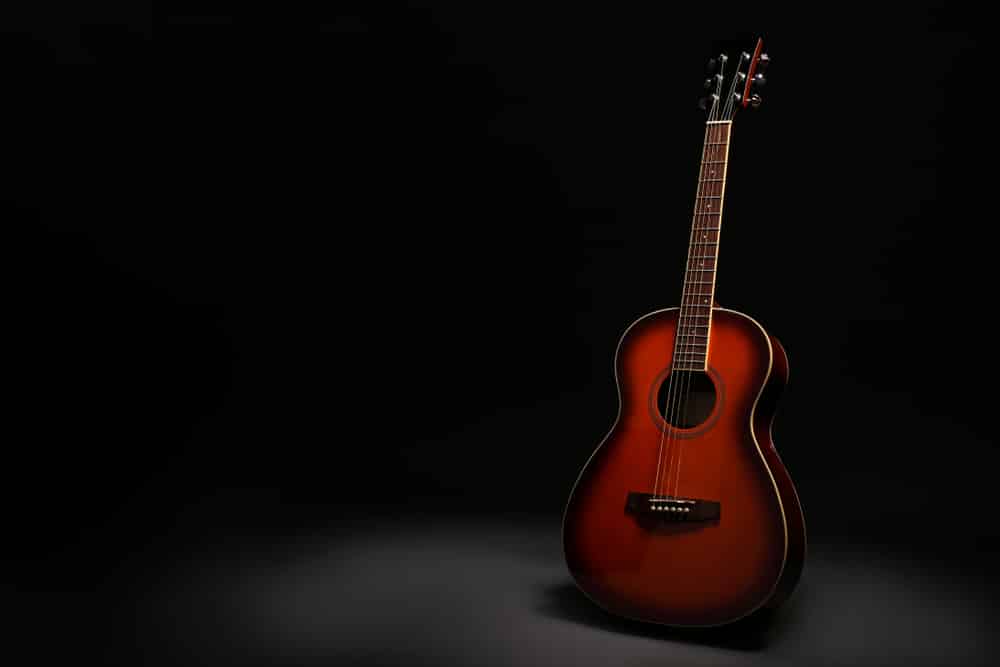 There are a number of guitar sizes and shapes out there that are to ensure that you can play them perfect for all the different sorts of needs that you might be having on your mind. There are also some smaller guitars that are suitable for a bit slower genre such as folk or country. These smaller guitars are not only small in terms of size but there are also some technicalities and other specs that might be different on these guitars and you will need to know about them all if you are looking to get the best experience out of your guitar.
Parlor guitar and ¾ guitar are two such popular types of guitars that are smaller in size and you can play them for a variety of genres as well at the same time. However, there are certainly some things that you just need to know about them both if you are looking to compare them or choose between them for the best possible experience out of your guitar. If you want to know which one would be a better option for you, you need to know about these factors for sure:
Parlor Guitar vs 3/4 Guitar
Parlor Guitar
Parlor guitars are small-sized guitars that will fit in your hands perfectly and they are a bit larger than a violin but smaller than the normal-sized guitar that you might be playing. With that being said, you will certainly need to know and understand that the parlor guitar can only be played for some specific genres due to its specific construction and formation. The fretboard however is of the same length as guitar and that will allow you to get you the best possible room for picking the strings just the right way as you might have needs for. The guitar can be used to play acoustic blues, folk, and a lot of country music types that will be enabling your parlor guitar to be used for a number of occasions and performance options at the same time.
Parlor guitar has a dreadnought-like shape, but it is a bit slim at the top that makes it look like a violin, and that gives the unique parlor shape. There are a number of manufacturers who are making parlor guitars, but the guitars from Ibanez, Gibson, and some other US-based manufacturers are the best if you are looking for a Parlor guitar since this particular guitar shape started out in the Americas and still remains to be popular in the culture for a wide range of musical needs.
¾ Guitar
¾ guitar is another small-sized guitar that you can get your hands on and is similarly better to be handled and used for all the different applications that you might have on your mind. If you try to compare them both, there is hardly any difference that you might feel just by looking at these. However, you certainly need to know the basics that are different on these guitars that will enable you to make the right choice according to your needs and preferences.
The basic difference that you need to know about is between the depths on both these guitars and ¾ guitars are a bit less deep than the parlor guitars. So, that is not only about the guitar size and depth, but it will also have a big impact on the tunes that you are playing and the ¾ guitar will be suitable for a bit faster tunes and genres of music as opposed to the parlor guitar. The ¾ guitar also has a little less space between the frets that might make it a bit complicated for those to pick the strings who are accustomed to the regular size guitar. As the name suggests, ¾ guitar is a quarter size of regular guitars that you are getting, but certainly, this is the best thing for those who are looking to get some acoustic guitar either for practice or to play them for any genre-specific performances that require a more agile performance and approach towards the guitar where you need to have a guitar with smaller size. ¾ guitars can be sourced by a number of manufacturers and you will need to choose that based on your brand preference.