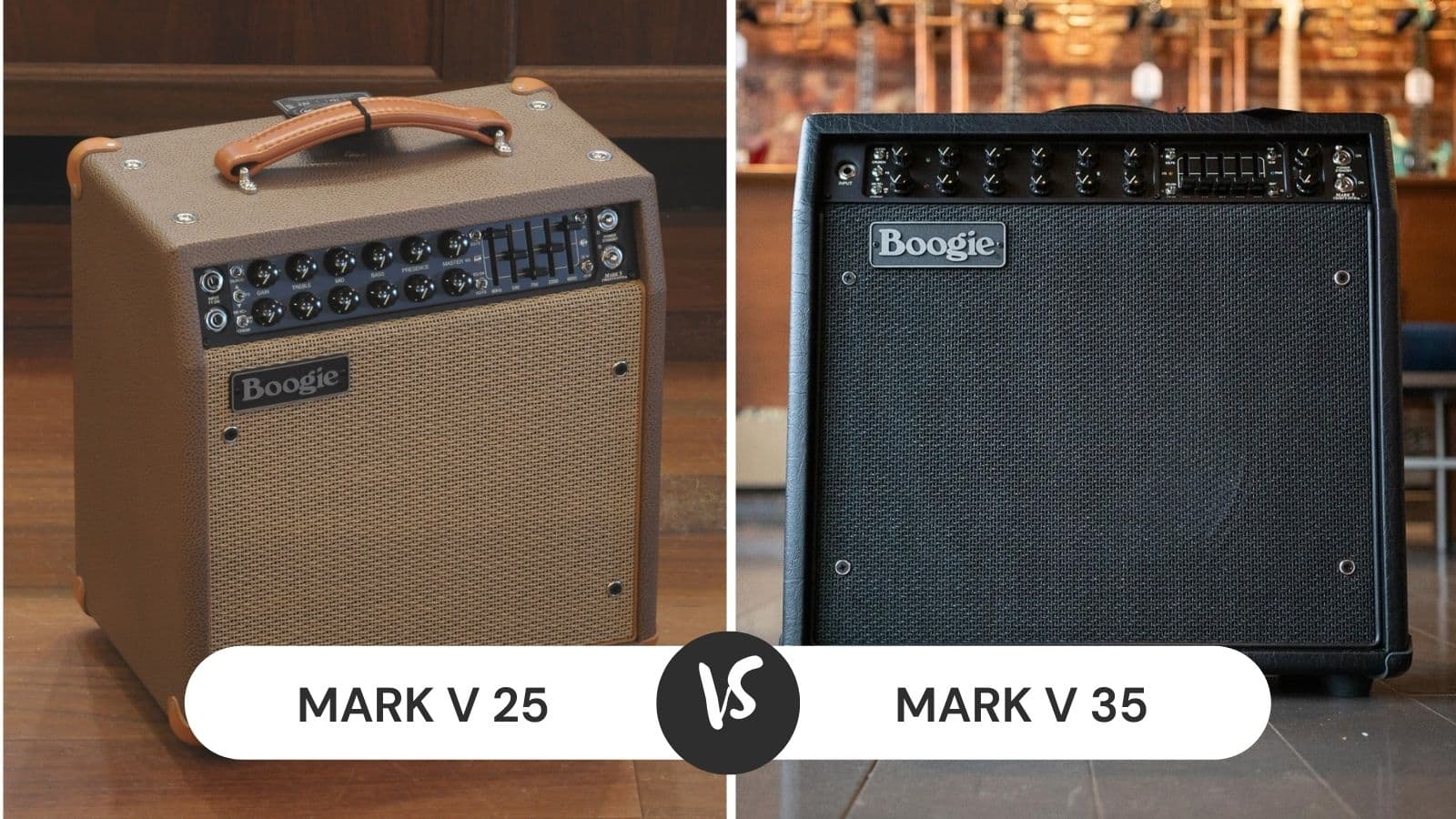 Among all the musical instruments, guitars hold a special place. While discussing music, you cannot just leave guitars behind.
They have been used to play millions of songs and are loved for their versatility and affordability. Everyone is familiar with their shapes and tone, even those who are not into music.
Having said that, a person sitting in the audience may think that strumming produces all the magic. However, any musician will tell you that guitar alone cannot produce the best sound with your desired loudness.
You may need a few accessories for a better playing experience, especially if you are a professional guitarist. A guitar amp is one of those accessories.
A guitar amp takes the weak signals from your guitar and strengthens them. In simple words, it makes them loud enough, so you can be heard even if you are performing in a large auditorium.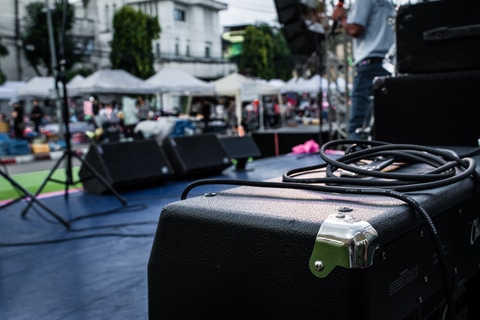 A guitar amp might be an unnecessary tool for a weekend warrior, but it is a must-have for every professional guitarist.
If you have done some research on guitar amps, you must have heard about the Mark 25 and Mark 35 guitar amps. With thousands of users under their belt, they are the two widely used and extremely popular guitar amps.
But which one has better features and sound quality? Which one is a better option for a newbie? That would be the premise of our discussion today.
Differences Between Mark V 25 vs 35
Below is a comparison between the Mark V 25 and Mark V 35 guitar amps. Let's start with the Mark 35 first!
Comparison Table
| Features | Mark V 35 | Mark V 25 |
| --- | --- | --- |
| Power tubes | EL84 | EL84 |
| Dyna-watt technology | Yes | Yes |
| Weight | 44 lbs | 16.5 lbs |
| Channels | Two | Two |
Mark V35
The Mark V 35 guitar amp is one of the most popular amp models in the market. It has been around for a long time now, and for good reasons. It has dozens of cool features and incredible sound quality to float your boat.
It was manufactured by Mesa/Boogie in 2016, and it has become an automatic choice for many seasoned guitarists.
With tons of upgraded features, the Mark V 35 guitar amp is a big brother to the Mark V 25 amp. Talking about its construction first, the Mark V 35 amp comes with an EL-84 power tube section.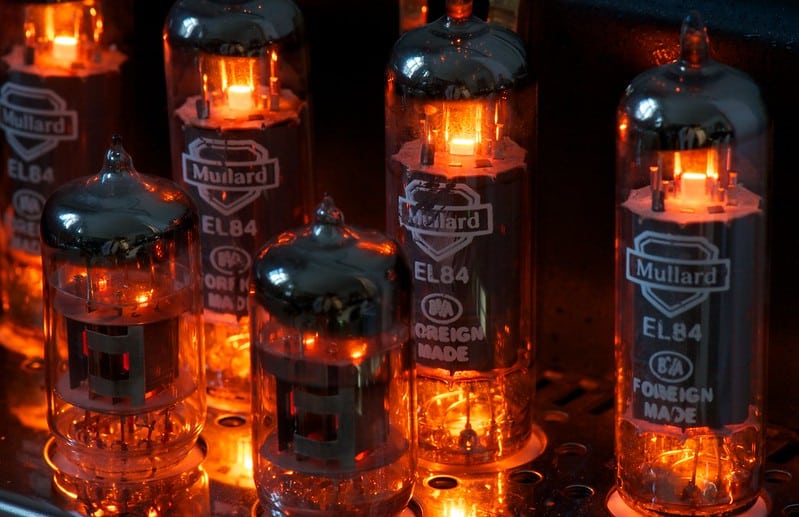 It has four audio tubes for the best playing experience. It has a bigger output transformer than the Mark V 25, which also impacts its tone.
Construction
As its name suggests, it is a 35-watt guitar amp for increased headroom over its younger sibling, Mark V 25 guitar amp.
More headroom and a bigger output transformer mean that it delivers a thicker and a bit richer sound, especially when you push it hard.
The best thing about the Mark V 35 guitar amp is that the company has used the latest technology to manufacture this amp. Mesa has a history of manufacturing highly advanced guitar amps, and the Mark V 35 is no exception.
It gives you three power options. You can run it on 35 watts and 25 watts and bring it down to as low as 10 watts. This puts you in the driving seat and gives you all the control.
Performance
No matter how big a guitarist you are, there are times when you have to practice without making much noise.
If you have grumpy neighbors or a sick family member and want to practice at home, the Mark V 35 guitar amp is the right choice. This guitar allows you to practice at home while keeping you on good terms with your neighbors.
The Mark V 35 guitar amp has two independent preamp channels. These channels allow you to set up two different tones and immediately switch between them using the in-built footswitch.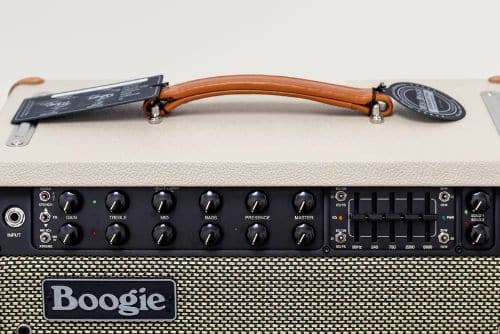 The first channel you get is the clean channel, which has three mode settings; clean, fat, and crunch.
The second channel is the gain channel, which also has three different modes. So, you get six different playing styles with the Mark V 35 amp.
You even get a separate solo master volume option for each channel, which takes the versatility a step further.
Furthermore, you also get separate reverb settings for each channel. This makes the Mark V 35 guitar amp one of the most versatile guitar amps available.
The Mark V 35 offers an interesting mid-range control on the clean channel. When you turn the control to the left to reduce it by more than 50%, you have a standard mid-range control.
On the other hand, when you turn it in more than 50%, you get a gain boost with a great amount of breakup.
Mark V 25
The Mark V 25 is a younger sibling to the Mark V 35 guitar amp. It is also manufactured by Mesa/Boogie and is among the most successful guitar amps by the company. Let's have a closer look at it!
Construction
Construction-wise, the Mark V 25 guitar amp is streets ahead of its competition. It's a 25-watt amp and also uses Dyna-watt technology like the Mark V 35 amp.
This means that you can switch it all the way down to 10 watts for practicing at home or in your studio.
The Mark V 25 also uses the same EL84 power tubes in its tube section. Although it is loud for a 25-watt amp, it is pertinent to mention that it might not be loud enough for performing on big stages.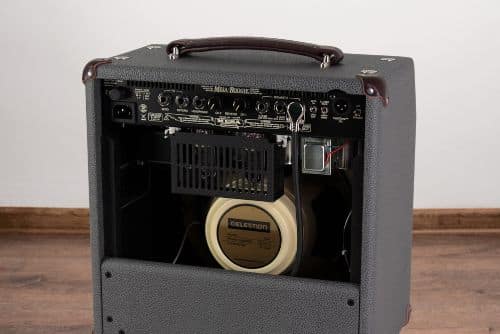 Performance
As far as the performance is concerned, the Mark V 25 guitar amp is as good as anything. It has a brighter tone than the Mark V 35 amp, and you can opt for your desired sound with the six modes settings.
The Mark V 25 comes with two channels. Like the Mark V 35, you get three modes in each channel.
And yes, you can switch between the channels seamlessly with the footswitch. The CabClone feature gives you multiple voicing options for your convenience.
The first channel includes crunch, clean, and fat modes, while the second channel includes lead mode, push mode, and modern tones. In addition to that, the five-band EQ optimizes the sound for an even better playing experience.
Another great thing about the Mark V 25 amp is that it weighs next to nothing. It weighs 16.5 lbs, making it a perfect choice for guitarists who travel a lot.
Although it may be often overlooked, weight can make a lot of difference. You won't want to maneuver a cumbersome amp, even if it sounds great.
Final Verdict
The Mark V 25 and Mark V 35 guitar amps are among the highest-selling guitar amps by Mesa/Boogie. Both have similar features and deliver a great sound.
However, louder sound and more power options give the Mark V 35 a clear edge. But that does not make the Mark V 25 any less capable, and you can choose it if you want a portable guitar amp at a reasonable price.