Abbey Road is arguably the most famous music recording studio, and now you can take a virtual tour around the premises thanks to Google. Some of the biggest bands, and artists from various music genres have played there, including the Beatles, Edward Elgar, Pablo Casals, Pink Floyd, Michael Jackson and even modern-day performers like Adele.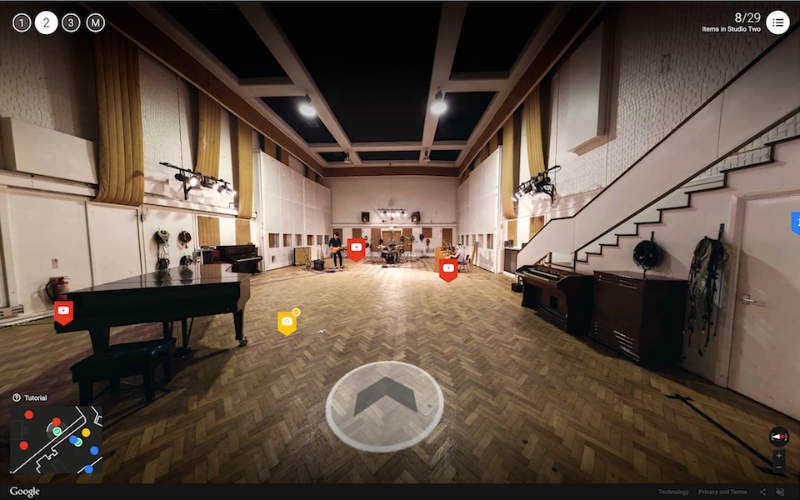 The tour lets you look around the three studios and one mastering suite at Abbey Road. Giles Martin, A producer who has worked there for several years leads you around and gives some interesting examples of famous recordings, and the equipment used to produce them. The tour begins in studio one, where orchestral performances are recorded, before looking at studio two, where many of the biggest names in rock and pop music from the past several decades have played.
In addition to the guided tour, there are several clips of important moments in the history of the studios. One is a recording of the opening of Abbey Road in 1931, where Elgar performed Land of Hope and Glory.
Abbey Road also has become a venue where numerous film scores have been recorded. The tour allows you to see how the instantly recognisable Star Wars music was recorded, and the soundtrack to the Harry Potter films. If you make it to studio three, where the mixing process takes place, you'll be able to see the technology that was used to produce the Gravity score.
Go here to take the Abbey Road tour.