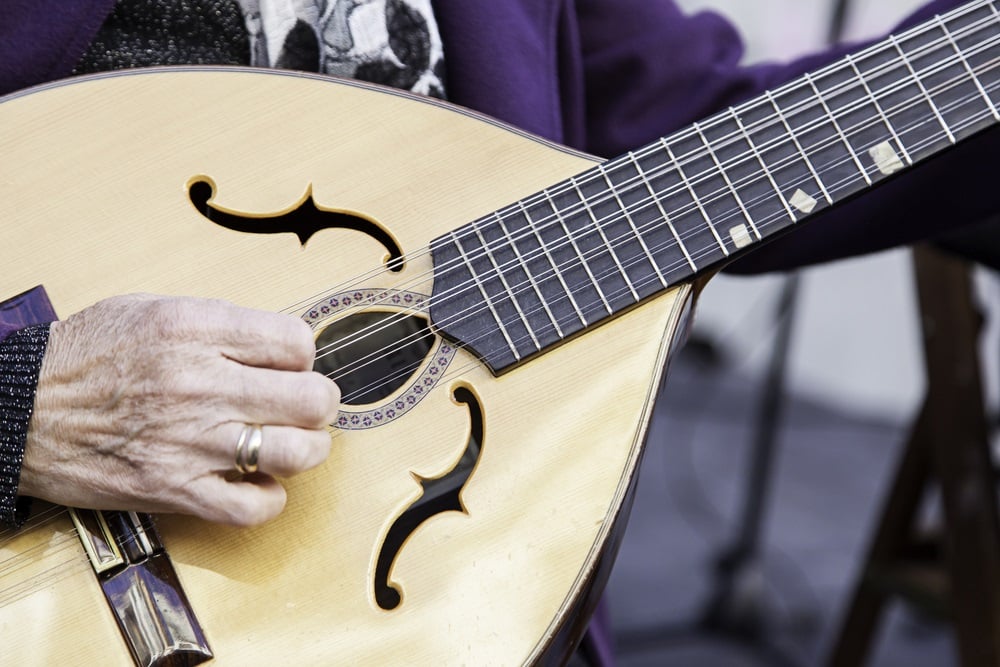 An instrument that has been around since the 1800s, the mandolin is a member of the lute family. It was invented almost a couple of centuries ago in Italy. From here on, it started to become more and more popular across the country and eventually the continent of Europe, before becoming a recognized instrument in many parts of the world.
DISCLOSURE: This post may contain affiliate links, meaning when you click the links and make a purchase, we receive a commission.
It is used for a variety of different musical genres, including old-time music and acoustic music. Learning how to become great at playing the mandolin is definitely no easy task to accomplish, especially without the help of a teacher. But, there are still some great ways of getting better at it without any private tutoring. Said ways of getting better at the mandolin are listed below.
How To Learn Mandolin Without Teacher
The first method that most mandolin experts will recommend to you when you ask them about the best means of learning how to play the instrument without a teacher is using online mandolin lessons. These are great means of learning how to get better at the instrument for a variety of different reasons.
They are made to be engaging, they have lots of great things to teach learners, and the best part is that they usually teach in a way that makes it easy for the specific learner in question. Some of the best online mandolin lessons which you'll be able to find and which we recommend to all learners, new or experienced alike, are listed below.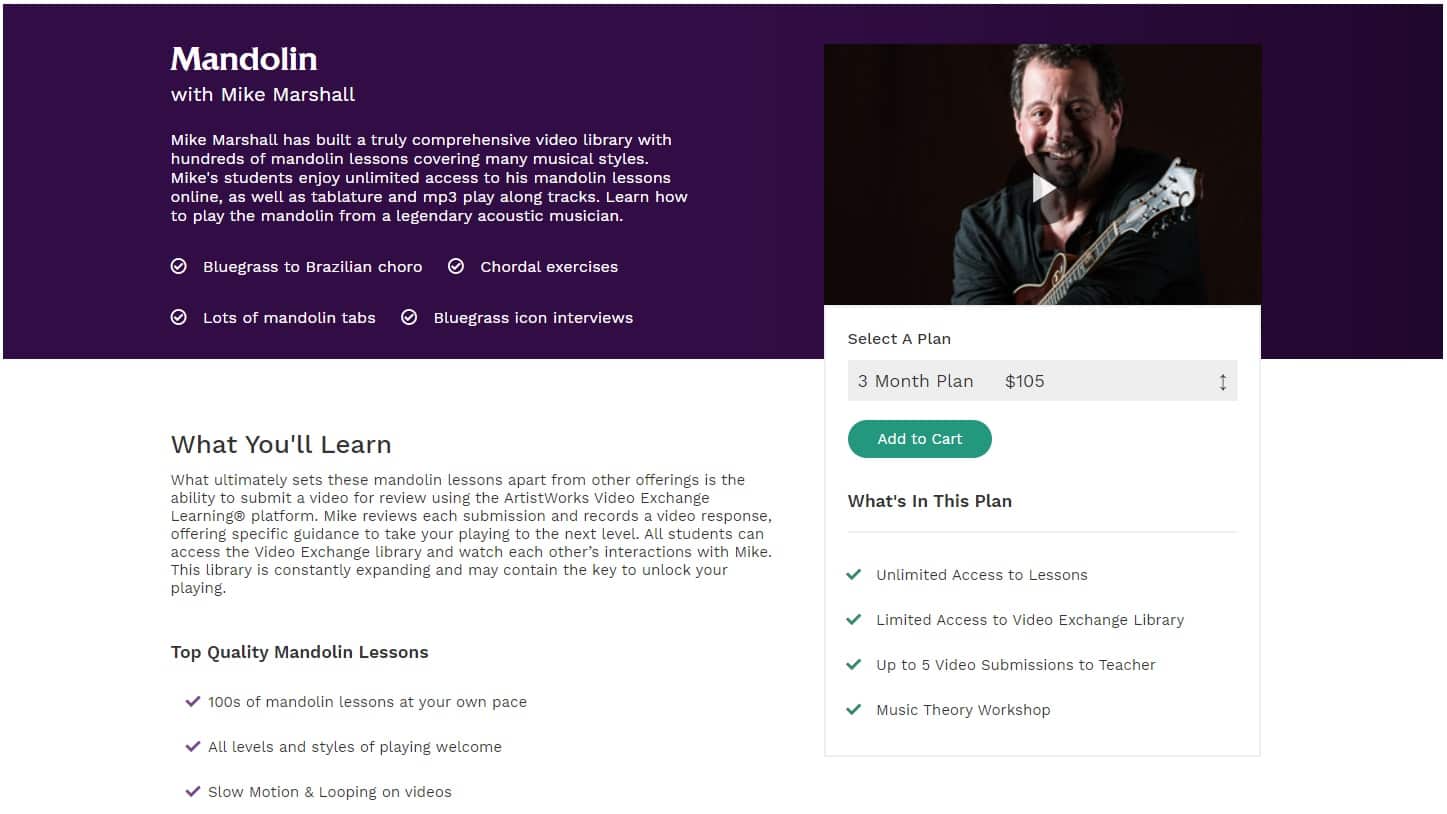 Mike Marshall is a relatively popular professional mandolinist that's been playing the instrument for several years at this point. The highly experienced musician has made lots of great music with the mandolin over the years, and his work is widely recognized by many even today. The artist was even nominated for a Grammy award following some of his best work which came in 2015.
In this lesson on ArtistWorks, players have the pleasure of learning how to get better at playing the mandolin with the help of expertly crafted courses designed by Mike Marshall himself. This includes well over a hundred different topics which are discussed throughout the entirety of the course. Each specific topic includes helpful tips that improve players in each specific aspect of mandolin playing. It never gets too complicated either, which is something that every learner will be happy to hear.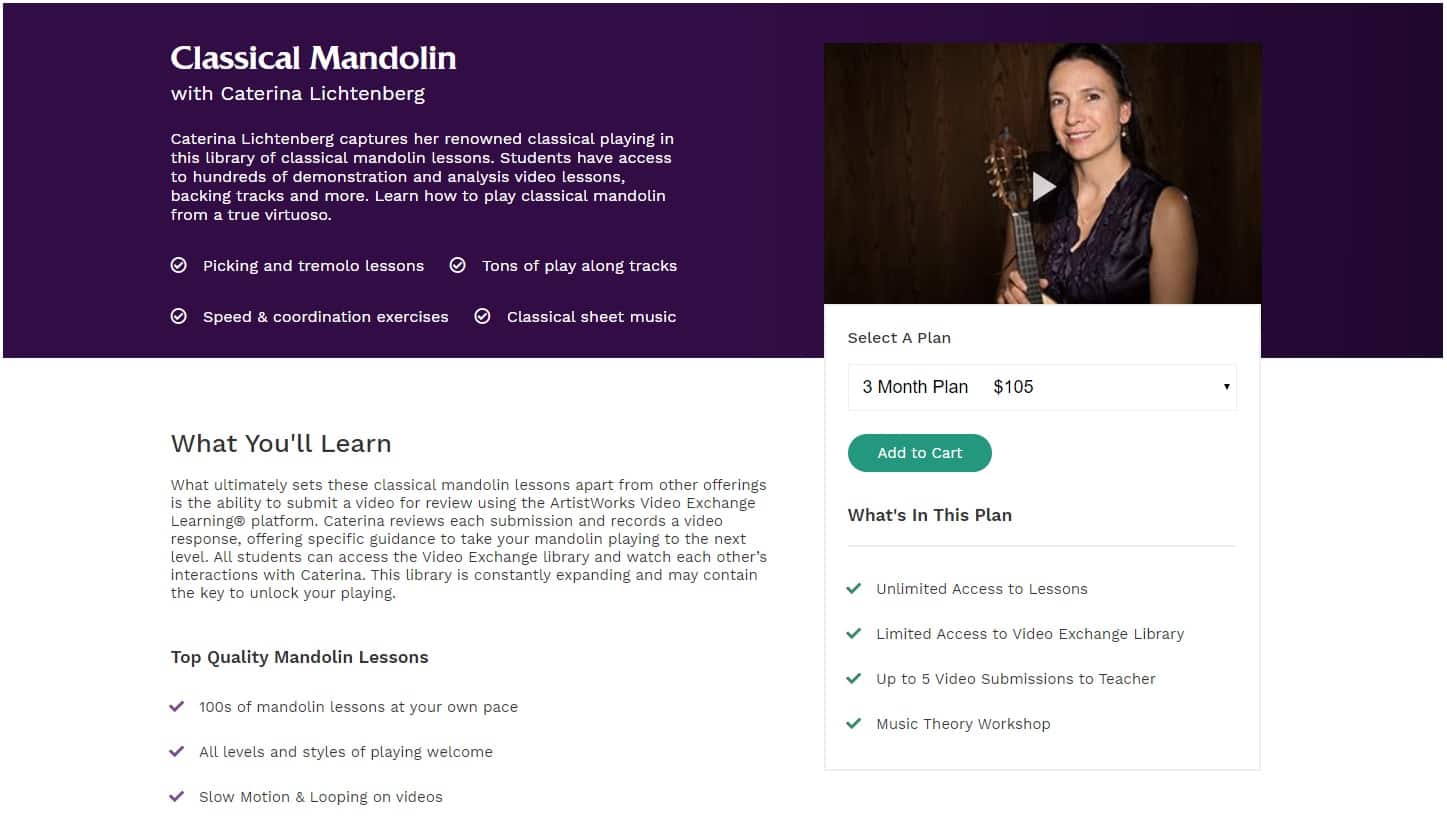 One thing that many might notice about this specific course is the name that it's been given. As it suggests, this specific online mandolin lesson focuses entirely on classical music. As we discussed at the start, there are all kinds of different genres that the mandolin is associated with when it comes to music. The instrument plays a big role in classical music as well, and this lesson on ArtistWorks is for all of those that would love to play said classical music through the instrument as well.
It is taught by Caterina Lichtenberg, another pro-level mandolinist that is very experienced and has lots of helpful information to share because of this experience. She helps players by discussing in detail all the different aspects of classical mandolin music, including some of its history and exactly how one could play it. Much like the previously listed course, this one also discusses a wide variety of different important aspects of playing the mandolin, with the major difference being that these aspects are all entirely related to classical music.
The mandolin is an instrument that has quite a bit of history behind it, which is why it comes as no surprise that there's a good chunk of books that have been written about it as well. Depending on the specific book in question, they usually discuss the history of the instrument along with some info about the best mandolinists that completely changed the way the instrument was played. But there is something other than all of this as well, which is what's really of interest for learners such as yourself.
This of course refers to all of the great mandolin playing techniques and tips that are discussed in these books. Players will find that these are much more than just informative regarding the history of the mandolin, as they are also instructional books that help beginners get a good idea of how to play the instrument.
Buying one of these mandolin books and using them to improve greatly at playing the mandolin is one of the best tactics for anyone, especially those that love detailed guides. All the instructional books and magazines you'll find for the instrument will cover just about any topic that needs to be covered.
What's even better is that a lot of the books out there are written by some of the most well-known names in the mandolin world that are famed for their skill with the instrument. Just try any of said books out and you surely won't be disappointed with the results.
3. Smartphone Applications
Another one of the best means of learning an instrument such as the mandolin is using an application available for your smartphone. These are great for learning almost any popular lute family instrument such as this one. These dedicated apps allow you to learn the instrument as well as you can with the help of guidance that's based on your own personal progress.
If you aren't quite sure as to exactly what these great applications are usually capable of, they help you by teaching all the basics of your mandolin and the best ways of tuning it as well as maintaining it. After that's all done, these applications will help you even further by teaching you exactly how to play it. This includes basic techniques and strums that can get learners started, along with detailed info regarding the different notes.
Keep in mind that every single application related to the mandolin is different from the other, meaning that they won't all be exactly as previously defined. However, they should be quite similar to this in more ways than one. All in all, they'll help learners such as yourself a lot and the best part of all is that these apps can be used just about anywhere in the world as long as you have your mandolin and your smartphone by your side. This makes them a convenient means of learning that can be accessed almost anywhere.
The Bottom Line
Becoming a mandolinist is definitely no easy task for anyone, but that doesn't mean it has to be unnecessarily difficult either. Lots of people do not have any access to teachers that can help them or simply don't prefer to study with them in general.
If you can relate to either of these, there's nothing to worry about as we've shown that there are still many other great ways that you can use as an alternative for private mandolin tutoring. You've seen just how great each of these methods can be, and we recommend that you try out the one which sounds most appealing to you straight away!