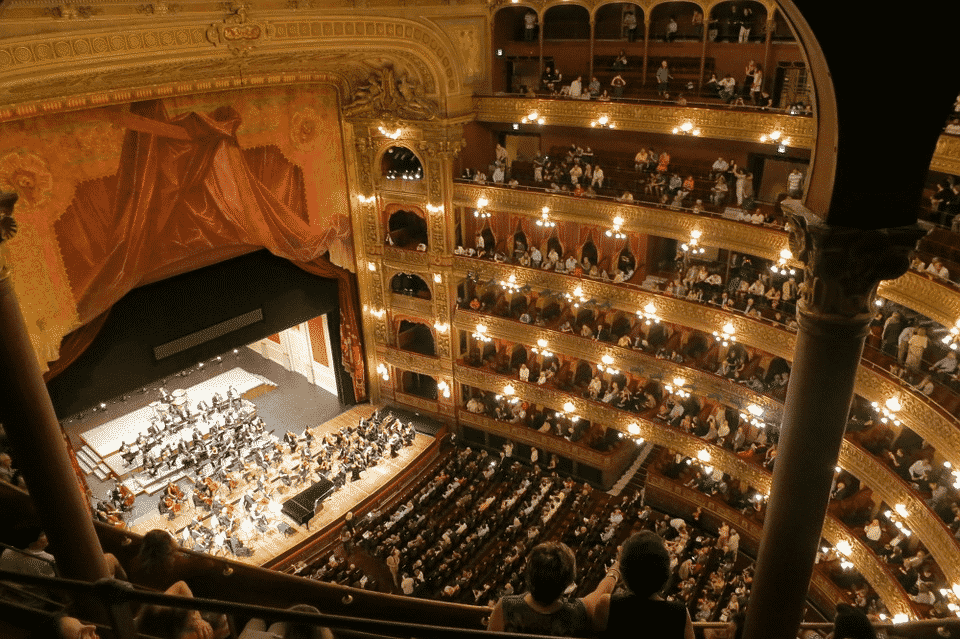 The list of pieces for the above title could probably run for pages and cause all manner of consternation over what is considered to be famous or famous enough to be included. This article will cover a modest selection of Classical pieces that tend towards the popular spotlight and have done so for many years.
Most Famous Classical Music Pieces
1. Cello Concerto in E Minor Op.85: Edward Elgar
(This is a classic recording with Jaqueline Du Pre as soloist)
The Cello Concerto was completed in 1919, hot on the heels of the success of his 1910 Violin Concerto and shortly after the ending of the First World War. There are four movements as follows:
Adagio-Moderato
Lento-Allegro molto
Adagio
Allegro – Moderato – Allegro, ma non troppo
What makes this work of particular importance is that it is the final major composition Elgar completed in his lifetime. It stands now as one of the most loved and played Cello Concertos ever written. Even though it is not intrinsically a virtuosic concerto it makes demands on the soloist who acts as a link between movements and a narrator.
A deeply lyrical work that is in many ways quite symphonic in structure and melodically richly expressive. The opening of the concerto with the cello solo is probably one of the most well-known beginnings of any concerto ever written.
2. Eine Kleine Nachtmusik: W.A Mozart
Less commonly known as Serenade number 13 in G major, this piece of late-middle period Mozart is perhaps the best known of anything he composed. It has been adapted and used in many different forms and films and remains one of the most popular pieces to play by amateur and professional musicians. Maybe the sheer elegance and lightness of the entire composition are what appeals alongside some of the most memorable melodies Mozart ever composed. The serenade was composed in 1787 and has a catalog number of K. 525. There are four movements in the piece titled as follows:
Allegro
Romance: Andante
Menuetto and Trio: Allegretto
Rondo: Allegro
3. Symphony No.40 K.550 in G Minor: W.A Mozart
This was the penultimate Symphony composed by Mozart, preceding the great "Jupiter" symphony by only a few months. 1788 was an immensely productive year for Mozart and this symphony stands as a wonderful testament to his genius. The popularity of the work I would suggest stems from the depth of expression, structural ingenuity, and sheer melodic invention, Mozart also made full use of the clarinets in this work which brings a warmth to the orchestration that is appealing. It is a powerful symphony that marks a turning point in Mozart's work as a symphonic composer.
There are four movements in the symphony:
Molto allegro
Andante
Minuet and Trio: Allegretto
Allegro assai
4. Symphony No.5; Op. 67 in C minor: Ludwig van Beethoven
This work was composed between 1807-1808 and is one of the most well-known symphonies of the period. It may be the iconic opening four-note motif of the opening movement that lodges in the listener's mind or perhaps the sheer passion and force of the entire symphony that leaves a lasting impact.
The most remarkable aspect of the work for me is its startling simplicity and almost relentless drive. Beethoven demonstrates full mastery of his material in this fifth symphony with agile and imaginative development both of melody and structure. This symphony is bold and adventurous, continuing today to inspire admiration from listeners today.
There are four movements to this symphony:
Allegro con brio
Andante con brio
Allegro
Allegro
5. Fur Elise; Ludwig van Beethoven
No survey of most famous classical pieces, no matter how brief could overlook this brief Beethoven piano piece. The work was originally given the far less inspiring title of Bagatelle number 25 in A minor, only later receiving the title we recognize today. Fur Elise was published several decades after Beethoven's death following its discovery by a musicologist called Ludwig Nohl. As with many famous pieces, the authorship of it is surrounded by a certain mystery that still occupies academics and amateurs alike. What is most probable is the work was dedicated to Elisabeth Rockel a well-respected operatic soprano of whom Beethoven was an admirer.
6. The Four Seasons; Antonio Vivaldi
Alongside Beethoven's fifth Symphony the Vivaldi violin concertos titled, The Four Seasons must surely be amongst the best-loved and known pieces in the classical catalog. There are hundreds of recordings of the work and it has featured in a great many films and sadly, advertisements.
The four concertos are considered to be relatively early works by this prolific composer and are given the catalog number Op.8. Each concerto bears a seasonal title and each contains three movements in a fast, slow, fast pattern. The first concerto is spring; the second summer; the third autumn and the fourth winter. Within a single listening of these remarkable works, you have a distinct image of the seasons.
Vivaldi represents the chill of winter through shivering strings and the key of F minor to the warmth and vitality of summer. The violin writing is superb and expertly crafted to deliver a dazzling display of technique without ever a hint of compositional insecurity.
7. The Messiah; G F Handel
It is suggested by Nicolas Kenyon in the BBC Proms Guides[1] that The Messiah is probably the closest he ever came to writing an autobiography. Handel was not in a good place when he began work on this large-scale work and was in need of something with which he could regain his reputation. This is one of the most famous and regularly performed oratorios ever written. It was originally composed in 1741, then underwent some revision between 1743 and 1750. The text of the oratorio comes directly from the Bible and was collated by Charles Jennens who Handel knew from previous collaborations. There are three sections to the Messiah that can be summarized as the birth of Christ; the Passion of the Christ and finally, the Resurrection. Amongst all the delightful music in the work, it is perhaps the "Hallelujah Chorus" that is the best-known part of a greater choral composition.
8. Requiem; Giuseppe Verdi
Composed in 1874 this is one of the most Day of Wrath that stands out as being the most celebrated movement.
The Requiem is on a grand scale both in terms of orchestration and duration. It is deeply moving, highly dramatic, and almost theatrical at times. The power of this Requiem remains undiminished to the present day and an example of immense passion and belief.
9. Symphony No.3 (The Organ); Camile Saint-Saens
This may not be an obvious choice of a famous classical piece if it were not for the fact that Scott Fitzgerald and Yvonne Keely (producer Jonathan Hodge) created a popular song directly from the fourth movement of the symphony. The song was written in 1978 and titled "If I Had Words" became a worldwide hit.
The symphony composed in 1886 was written to a commission from the Philharmonic Society of London. Saint-Saens had not received great recognition or acceptance as a symphonic composer and this third attempt was met with a mixed reception.
As a composition, the work grows from two motivic ideas and is orchestrated in a richly colorful fashion which includes the use of an organ. It is a three-movement work full of brilliant melodic invention, reminding us perhaps of an equally famous piece from this composer called "The Carnival of the Animals."
10. Toccata and Fugue in D Minor BWV.565: J.S Bach
My final addition to the collection of most famous classical pieces is the legendary Toccata and Fugue by Bach. The piece is composed for organ which brings with it a certain creepiness that has been exploited to great effect in movies from Fantasia to Jekyll & Hyde and even "An Accidental Zombie named Ted," in 2017.
In spite of the more popular uses of this work, it is a remarkable composition that demonstrates the astonishing fluency and inventiveness of Bach. The Toccata is a fast-moving virtuosic section that opens the work. It is the very opening of this toccata that seems to drive fear into the hearts of listeners in a way perhaps only the Verdi Requiem can match. The highly complex fugue that follows shows Bach effortlessly demonstrating his compositional inventiveness and fluency completing one of the most famous organ pieces ever written.
[1] Great Choral Works; Faber & Faber 2004: Ed Nicholas Kenyon; pp125. (ISBN:0-571-22096-7)