There are a number of different brands in the market that manufacture high-end guitars. One of the companies in the market is G&L guitars, and they are actually one of the companies that's rivaling Fender.
The link between the two is that Leo Fender was actually one of the key designers involved in the manufacture and design of the instruments.
Yet, there are certain preferences and features that you need to consider thoroughly before you can make any purchase decision for your guitar to make it work out perfectly for you.
In addition to all that, you will also need to ensure that you are not missing out on anything. Each brand specializes in some features, and there are going to be some downsides of these brands as well at certain times.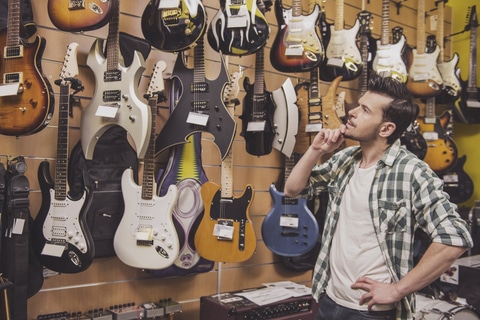 While G&L isn't as popular, you should know that they are definitely some of the best instruments in the market out there.
G&L and Fender are two such guitar brands that are not only highly popular across the globe, but they are certainly great in terms of performance as well.
A few such key differences between them both that are going to help you out in picking the right guitar brand for you would be:
Learning More About G&L vs Fender
| Features | Fender | G&L |
| --- | --- | --- |
| Founded in | 1946 | 1979 |
| Most Popular Instrument | Stratocaster | Fullerton Deluxe |
| Pricing | $1,000-$3,000 | $1,000-$8,000+ |
G&L Guitars
G&L guitars is an American guitar manufacturing company that was founded by Leo Fender back in the 1970s.
The company has been producing electric guitars and bass guitars along with some other great guitar designs that are based on classic Fender design philosophy and instruments, but there have been certain improvisations in not only the design on these guitars but also the performance parts.
Pricing
These make G&L a worthy choice for your consideration if you are looking for some Fender guitars at affordable price tags, since the pricing is certainly significantly lower than the Fender guitars on G&L guitars.
G&L guitars are based in Fullerton California and have been producing some of the best guitars there. However, that is not all.
Sound
You can also get some highly efficient effects units which you can use to enhance the sound, that will help you in all the different sorts of live and on-stage performances.
Not only that, but these guitars are made using only the highest quality materials, which make them an excellent choice all around.
Features
While these guitars might look a lot like the Fender guitars, G&L guitars have some distinct features that make them a better choice than the Fender guitars in some cases.
For starters, several of their instruments come with advanced features that you don't get with conventional Fender guitars.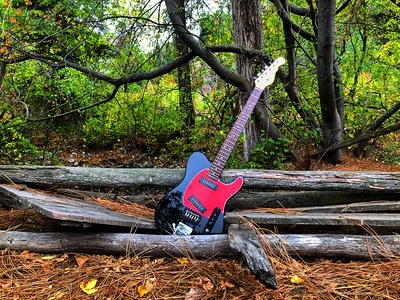 The Dual-Fulcrum Vibrato, which is a G&L signature, is incredibly smooth and stable. More importantly, another excellent offering that they have is the Saddle-Lock Bridge, which is capable of transferring resonance more efficiently to the guitar's body.
This, along with their MFD pickups, makes G&L Guitars an excellent instrument all around. They even provide the PTB tone system, which offers greater treble and a bass cut that adds considerably greater versatility all around.
If you want an instrument that doesn't just play well, but also uses the latest technology, then you'd be hard-pressed to find anything that offers better value for money than a G&L guitar.
Design Choices
These G&L guitars come in different sorts of designs, and you are certainly going to find the one that suits your needs, playing style, and the performance you might want to play the guitar for.
G&L guitars are being offered in various sizes and designs as well that include Dreadnought, single cut, and double-cut guitars that would make it the right choice for you.
Availability
In addition to having all those great aspects on the guitar of your choosing, you will also be enjoying a vast network of nationwide dealers that will not only offer you availability for all these guitars.
This makes it an excellent choice for people who are looking for an affordable instrument that's well-made.
Fender Guitars
Fender guitars are another American guitar manufacturer brand that has been in the business for quite some time now, and they are manufacturing all the different sorts of guitars since 1946.
While you can find hundreds of brands out there, in the American music world and all over the world, Fender guitars are considered a cut above the rest because of their excellent performance and overall quality.
Fender guitars are known for their distinct tones, better performance, exceptional looks, and out-of-the-world durability that make them a lifetime purchase and you just have to take care of your guitar in an inappropriate manner.
However, they might be a bit more expensive than some other brands and G&L guitars, so you will need to consider the budget while you are going for the Fender guitars.
Variety
You can certainly get a wide range of guitars from Fender and that includes Stratocaster, Telecasters, Precision, Jazz and Bass guitars in electric.
There are also some of the best acoustic guitars available down their inventory that will add the right touch of perfection to any performance that you might have it planned for.
Modern Electronics
There are some state-of-the-art series from Fender that are popular all across the world, and that makes it certainly the best choice for you to go for Fender if you want exceptional performance and you are not restrained by a budget.
Fender guitars are also the best thing in terms of features since each of them comes with the very latest in terms of electronics and they sound amazing.
Fender also manufactures some of the best bass, amps, and audio instruments along with the accessories out there that are just the best thing that you can get to make it work out for you and enjoy the perfect experience with your overall musical needs that you might be having.
They don't have the dealers in the US only, but all over the world that provide excellent support services to cover their wide inventory along with some of the best possible support services at the same time to complement the brand name and if you are looking for something authentic with exceptional performance, Fender is undoubtedly the first choice for you.
Variety
If you're in the market for a stylish instrument, then you simply can't go wrong with what Fender has to offer. The company is renowned for the quality of their guitars, and they also offer a bunch of amps and other accessories.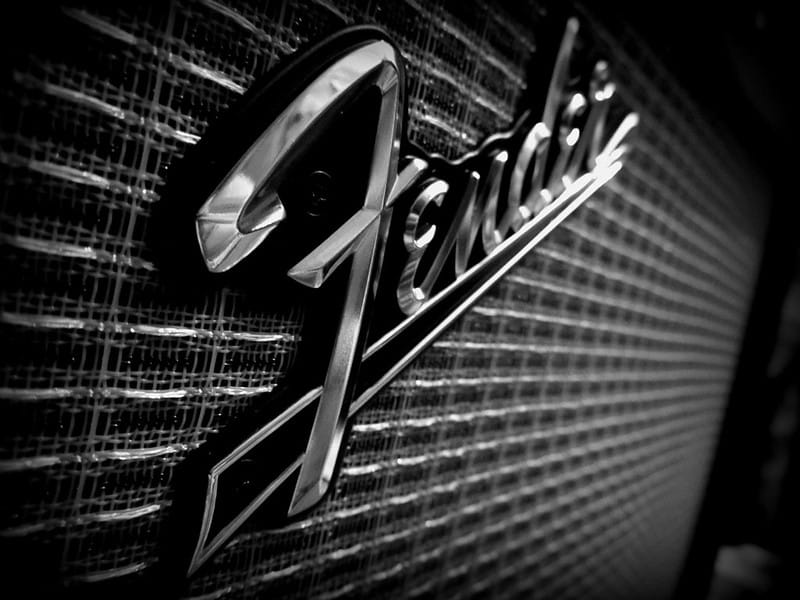 Build Quality
Fender guitars are made to the highest levels of quality and are precision instruments. They are manufactured in factories in the USA and their cheaper ones are made in Mexico.
You have a choice of either a rosewood fingerboard or a maple fretboard, which improves the sound.
Pickups
Most Fender guitars come with single coil pickups. The Stratocaster, which is their most iconic offering, comes with three single coil pickups.
Of course, there are others too, and Fender now does include the option to purchase a guitar with a humbucker in the bridge position too.
The Bottom Line – Who Wins?
Both G&L and Fender were pioneered by Leo Fender, arguably the greatest guitar manufacturer and designer in the world.
But, if you were looking to buy something that's reliable and would last you a long while, then you simply can't go wrong with the Fender. It's just a well-designed guitar that's made from premium materials.