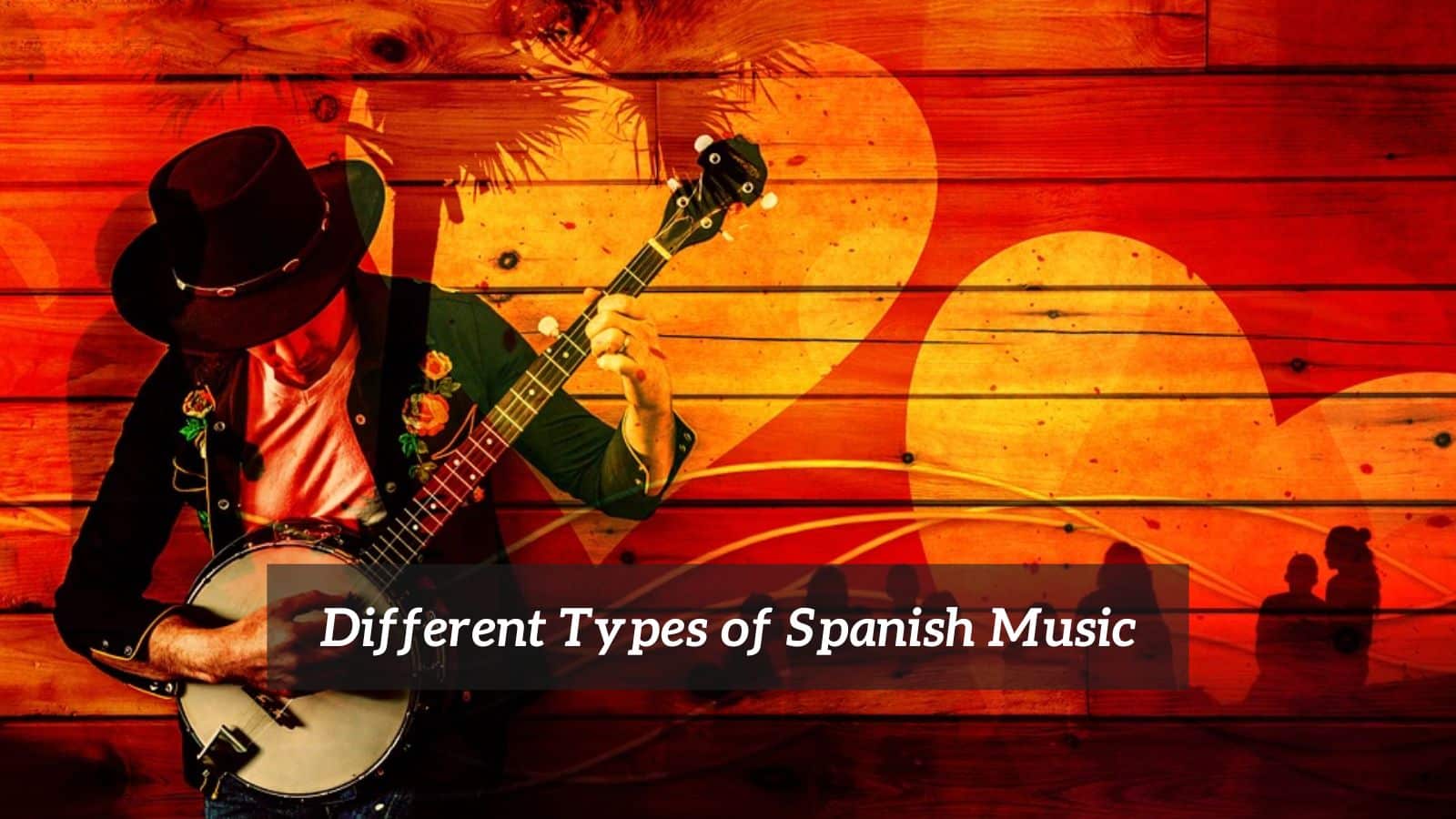 Spanish music dominates the country's festivals and celebrations. The country's diverse regions produce and enjoy various sounds, from flamboyant flamenco to alternative rock, pop, and indie music.
We'll look at Spain's traditional, classical, pop, and indie rock music with links to the different types of music below.
Different Types of Spanish Music
Traditional Music
Spain has a long history and a wide range of folk music styles. Flamenco and Celtic music are two of Spain's most well-known musical genres.
However, the country has many more musical forms and dances throughout its mainland and island areas. Celtic music is most prevalent in northern Spain, including Galicia and Asturias.
While most of us would associate Celtic music with Scotland and Ireland, Spain has its tradition of Celtic music in Asturias and Galicia.
One characteristic is traditional bagpipes (like Scottish music) called Gaita in Galicia—the bag is inflated with bellows or a blowpipe. Hevia is one of the most well-known Asturian performers and the inventor of electronic bagpipes.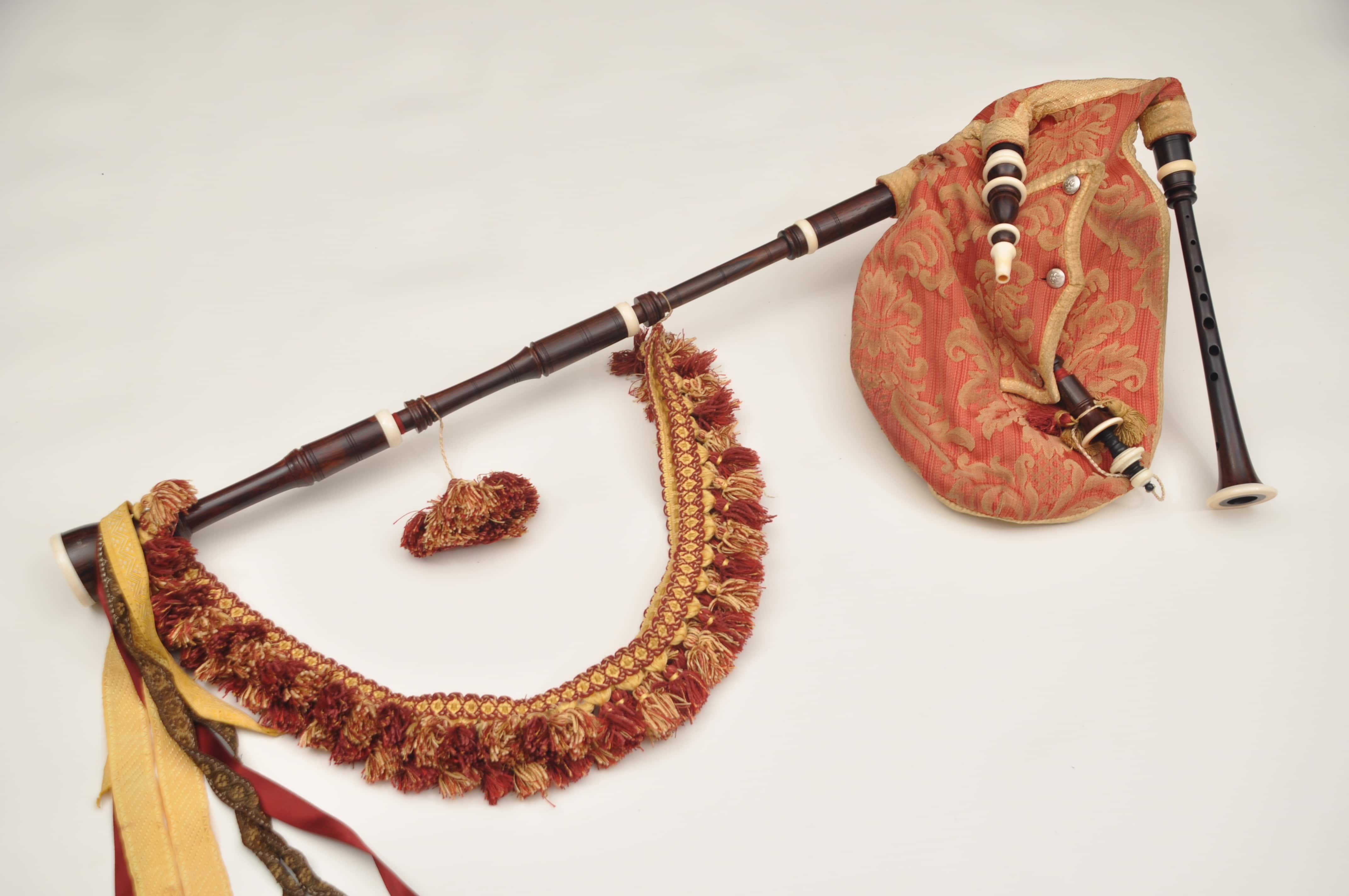 Flamenco, perhaps Spain's most famous and recognizable musical form, has contributed to making the southern area of Andalusia the cultural phenomenon it is today.
Many other cultures, including Latin American, Cuban, and Jewish traditions, have influenced it. Flamenco may be most recognized for its passionate dancing with castanets, guitar accompaniment, and colorful costumes.
Still, it may also be presented without dance. It always includes the cante jondo (deep singing) of Andalusia's Gitanos (gypsies).
The folia is a dance and rhythm from the Canary Islands. The dance is quite similar to the mainland Spanish fandango. The couplets are frequently sorrowful, with a sense of yearning, and so forth.
They also performed it in a circle. However, there are certain variations in a row (for example, on the islands of El Hierro and Gran Canaria) with highly graceful motions reminiscent of historic Spanish court dances.
It has a long history and has been used by composers through the ages.
Jota is a traditional dance that combines the guitar, castanets, tambourines, and occasionally the flute. They claim the popular Spanish style originated in Aragon, although there are significant differences between regions.
One or more couples usually perform it and comprises hopping steps in 3/4 time. The jota de la vendiminia is a wine harvest dance from Ciudad Real (Castile-La Mancha).
Classical Music
Cities in Spain have some fantastic world-class classical concert venues. The majestic Auditorio Nacional de Musica, home of the Spanish national orchestra, hosts major concerts in Madrid.
We may see big stars in a concert in Barcelona's unique art nouveau Palau de la Musica. Valencia's own Palau de la Musica also puts on a full schedule of concerts with local and national acts.
When you think about Spanish music, one of the first pictures that come to mind is a Spanish guitarist plucking away in Andalusia, the birthplace of flamenco, or Catalonia, the birthplace of the modern guitar.
Carlos Montoyo, Manuel de Falla, Joaqun Rodrigo, and Narciso Yepes took Spanish classical guitar to new heights.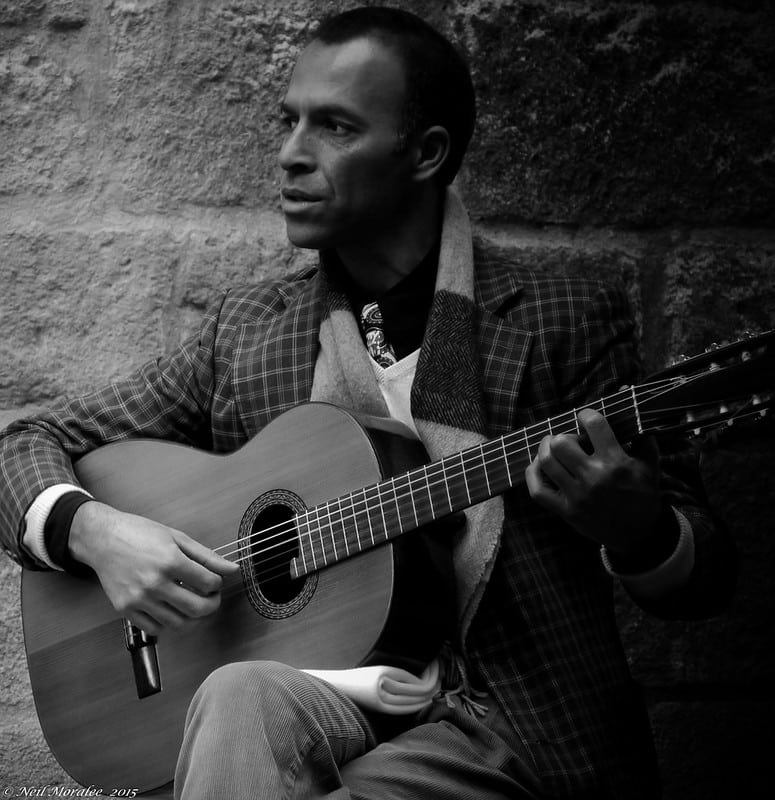 Many credit Andrés Segovia for inventing classical guitar as a genre through collaboration with prominent composers and his guitar transcriptions of existing works. He made significant contributions to the growth of the modern classical guitar repertory
Francisco Tárrega was a late Romantic composer and classical guitarist from Valencia.
Perhaps one of his most famous works is Recuerdos de la Alhambra (Memories of Alhambra) which sounds like two guitars playing simultaneously but is one player applying a tremolo technique while playing the melody at the same time.
He is known as the "Father of Classical Guitar" and is regarded as one of the best guitarists.
An album of Gregorian chants made by the Benedictine monks of Santo Domingo de Silos, near Burgos, was one of the biggest national and worldwide blockbusters to come out of Spain in the last decade.
Incredible, isn't it? Their chart-topping CD Las Mejores Obras del Canto Gregoriano sold over five million copies worldwide. They're a household name in Spain.
Zarzuela, another classic style of music, is a type of popular opera developed as court entertainment at the Palacio de la Zarzuela near Madrid.
The dictator Francisco Franco prohibited this expressive art form in his efforts to unify Spanish culture across all areas. The style became extremely popular after his death, particularly among the younger generation. It can now be heard on mainstream television and radio.
Pop and Indie Music
Spain has no shortage of talent in the pop and indie scene.
Pop music is as popular in Spain as it is anywhere else. Although much of what you'll hear in pubs and clubs are American and British, Spain boasts a thriving local music scene.
Julio Iglesias is recognized as the most commercially successful Spanish popular music artist. Julio's son, Enrique Iglesias, is a multi-platinum pop artist who sings in English and Spanish.
Los Del Rio and their 1990s smash hit Macarena (which you can still hear in Spanish clubs) is still one of Spain's most recognizable pop tunes that took the world by storm.
Indie rock is prominent in Spain, with indie giants like Los Planetas credited with the genre's rise to prominence.
Local bands lately made waves in Spain and worldwide include the whimsical Fuel Fandango, who combine everything from rock, funk, and a touch of southern flamenco into their organic electronic music.
Conclusion
We've only touched upon a few of the types of music you can find in Spain ranging from traditional music, such as Celtic music from Galicia and Asturias, to dances like the flamenco, jota, and folia.
Spain also has a thriving classical music scene ranging from opera to Benedictine monks releasing CDs of Gregorian chants.
Spain has also delivered hits like Macarena and singers such as Julio Iglesias and Enrique Iglesias and has a thriving indie rock scene. It is a country with many musical traditions stretching back hundreds of years.
It is still evolving and giving the world music everyone can enjoy.