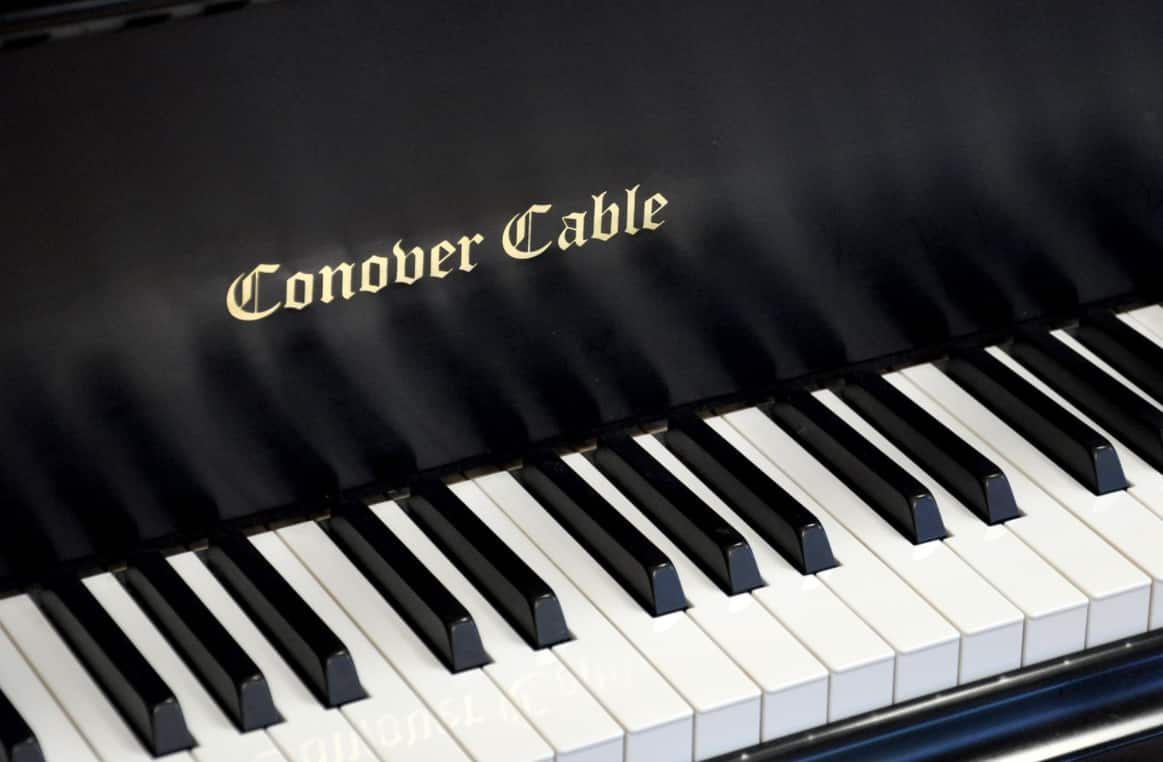 I like to believe that my knowledge of the world of pianos is quite extensive having spent many years playing these fine instruments but I must confess to not being fully aware of this particular manufacturer. In part, I think this is due to living in the UK as opposed to the US, but what I discovered about these pianos, I hope you will find informative.
The 'Cable Company' as they were often referred to, dates back to the late part of the 19th Century and the founder Mr. Herman D. Cable. Based initially in Chicago, they manufactured a range of instruments, notably pianos, organs, and 'inner players'. These are essentially player pianos of 'pianolas' as they later came to be known. The Cable Company enjoyed considerable success and at the height of its popularity claimed to have employed over 500 people. Such was their success that the Cable Company purchased other less fortunate piano manufacturers including the Schiller Piano Company in 1936. It was this company that made pianos under the name of Cable and Conover.
The story does not end here. In the 1960s the company transferred to the Aeolian Corporation of New York. They manufactured pianos right up until around 1982. It then was not until 1996 that the piano designers and producers called Samick Music Corporation re-introduced the brand of Conover Cable Pianos. These instruments were made in Indonesia until the end of 2008. Today, Conover Cable Pianos are no longer manufactured.
No factory exists now in Illinois where pianos were manufactured until 1936. The building was subsequently converted to one that produced furniture and in the latter part of the 20th Century was demolished to make way for substantial housing development.
Under the broad banner of The Cable Company pianos with many different names were made. I feel it is important to point this out as if you are searching for one of these pianos you may be able to trace or discover one of the viable alternatives. These names included, Schiller, Kingsbury, Wellington, Conover, Palmetto and DeKoven pianos. According to many reliable sources, Cable Pianos are felt to be amongst the most sort after antique pianos worthy of restoration. On one piano seller's site, for instance, I found a 'Cable Euphona Player Piano' valued at $27,500 and a 'Cable Piano' dating from the Victorian era at a more modest $18,000.
In their heyday, The Conover Cable Piano manufacturers enjoyed a solid reputation for their Grand Pianos that were offered in five models. These instruments set the standards in the early part of the 20th Century and paved the way for other manufacturers who built on this success. The five models of Conover Cable Grand Pianos were the Model 66, 'Fairy Grand' (5'5"); Model 77 (5'10"); and the Model 88 (6'4") together with two other models that displayed Mason & Hamlin plaques that showed the Conover Logo. If you are able by good fortune or perhaps even inheritance, to acquire one of these pianos, you are looking at an instrument with the potential worth of an equivalent Steinway & Sons piano.
The Cable Company also made reputable upright/vertical models too. In a wonderfully preserved brochure, printed in the early part of the 20th Century, it is possible to read exactly how the manufacturers presented one of their instruments to the buying public. The brochure highlights the benefits of purchasing a Model 'C' upright piano, produced around 1930. It appears that the appeal of this particular instrument was its 'splendid tonal qualities and its exceptional durability. It is a handsome-looking piano available in either mahogany, walnut or oak, that would have made a fine addition to any educational institution or family home. It had a height of 53 inches and a range of seven and one-third octaves.
Interestingly, many of the upright pianos included a patented soundboard that became an exclusive component marked out by the trademark 'Tone Arch'. This soundboard naturally contributed not only to the pioneering design in Conover Cable pianos, but also the unique tonal qualities.
At the most modest end of the Conover Cable range came the 'Midget Piano'. This charming instrument was only 44 inches high and 55 inches long. Often mistaken for a children's piano and easily dismissed, the 'Midget Piano' was a wholly complete upright piano that attained every manufacturing standard of its larger cousins. What you have in this delightful instrument is a piano that is durable and movable, but without compromise. Whether any examples of the 'Midget' piano still exist, I would be interested to know.
From extensive research on these pianos, it is abundantly clear that whether you were buying an upright or a grand, they were, and indeed still are, pianos of lasting quality made to the highest standards of the day. The Conover Cable piano range was renowned for its attention to detail with a view to creating an instrument that would endure and bring pleasure to both pianist and audience. The tone of these pianos was 'sweet' and 'rich' with an eminently approachable action that made playing them enjoyable and appropriate for a range of musical genres.
Perhaps unfairly called 'the poor man's Steinway', the Conover Cable piano is doubtless an instrument whose popularity stretched through the US during the 1900s. The reputation for manufacturing pianos that lasted for decades with pianos that sounded stunningly good and with a truly first-rate action, is no poor man's anything. These pianos whether upright or grand pianos were exceptional instruments. Even their 'player pianos' attract much attention when they become available today. They perhaps open a window back into American history to a time when life was perhaps a little simpler and the pianos you heard and played were fully homegrown.