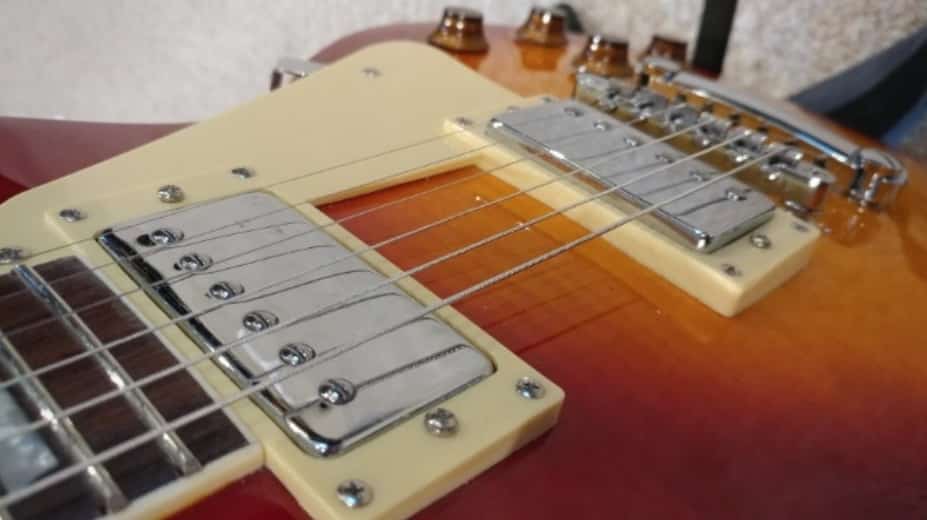 All About Glen Burton Guitars
Glen Burton is an American guitar manufacturing company that has been known to make some excellently designed and crafted models for guitarists that are new to the instrument, while the models are also quite cheap. They are an older brand and have been talked about a bit frequently in guitar forums and websites all over the internet since the mid-2000s. They have been talked about with rather mixed opinions, as some of their models have been praised to be quite great for the given price tag, while some have been criticized, and have been called not good enough. This is to be expected as not all of their models are great, but quite a few of them are more than good enough for their respective prices.
If they were able to release the perfect model every time they made a new guitar, obviously they would be a lot more famous than they are now, but since that isn't the case with any brand, and just like all other brands, Glen Burton has some lows and some great highs. There are many examples of some of their highs, such as the Glen Burton GA204BCO-BK, which has been made with good quality materials and craftsmanship of the good kind. Glen Burton definitely isn't a small brand, as some of their models are quite well known, like the one that was mentioned previously. Their guitars are strong and light, while they also provide players with accessories that can come in quite handy like a gig bag, guitar picks, as well as a digital clip-on tuner with most of their models.
Their guitars are well crafted as mentioned above. The designs are simple with some models while being bizarre but also attractive to others. A fine example of one of the more bizarre models that they make is the RWB Glen Burton Electric Guitar, which features a patriotic cut out of the American map when talking about the head of the guitar. The guitar also features the American flag colors on the head, making it a truly unique guitar as compared to the simpler, more common ones.
Glen Burton itself is a company formed by the brand Bridge Craft Musical Instruments. They are a well-known name as compared to most retailers that mainly focus on online business, but are also good in doing business directly with the buyer, without the need of websites like eBay or Amazon. Bridge craft USA musical instruments deal in almost all popular instruments, including but not being limited to keyboards, accordions, guitars of different kinds, such as electrical and classical, and drums.
Bridge Craft itself was formed in 1999 and have been working hard ever since to provide their customers with the best quality instruments that they can possibly make. They have stores and factory outlets all across America as well, which are open for most of the day. They aim to provide customers with both good service, whether they are dealing with one another online or in person, as well as good yet inexpensive instruments, which is why you will find that most of their guitars, especially the Glen Burton branded ones, are mostly under the price of $200 while featuring some characteristics that are found in guitars of a much higher price.
The Glen Burton brand, just like Bridge Craft, is also not limited to guitars only, as some of their factories also manufacture different instruments like drums and banjos, as well as a few others. However, their guitars can be considered their best feature. Their guitars are quite great on their own, however, a few of the less good models can also be made into fine guitars with a little modification if you are good and experienced at fixing up guitars. Getting into the specifics of their better models, here are some things that you can expect from the best or better guitars made by Glen Burton.
The first thing, as well as the most important thing in the eyes of many, is the fact that most of the guitars made by Glen Burton are made with good quality materials. Their bodies are usually made of either basswoods or maple tops, both of which are materials used to make the more expensive guitar models, due to the good durability of the two materials. The fingerboards and necks of their models also get the same treatment and are mainly manufactured using rosewood and catalpa respectively. These materials allow their guitars to live out long enough for the owner of the guitars to get their money's worth. All of these materials provide resistance against problems like shrinkage and decay as well, while also being made smooth enough for the player to hold with ease and comfort.
Their models are both beautiful in appearance, as well as sound. Glen Burton guitars have a habit of shocking people with their great craftsmanship and sound quality when they listen to them for the first time, since, taking the price into consideration, some of their models are absolute steals. The materials being used for these guitars, which were mentioned above, also help in this case, as they add to both the beauty of the guitar while also providing good tones so that it sounds more beautiful too. A fine example of both beauty in sound and appearance when it comes to Glen Burton guitars is the Glen Burton 6 String GE39-JG-WR Offset Body Electric Guitar, in the wine red color. While the model is also available in a variety of different colors, the wine red gives off an absolutely beautiful look, while the guitar itself is also durable and has good sound.
They have a variety of different designs, meaning that there has to be at least one guitar that you will feel is the right one for you when it comes to shape and size. As mentioned above there are weirder models as well as simpler models. The American map model is definitely the first one that comes to mind, however, the machine gun representing guitar models that they make is also weirder in design. These gimmick featuring guitars are very good for décor, but that doesn't mean that that's all they're good for, as they sound good as well. However, these guitars might be a bit difficult to hold for some people due to their shape, which is where the variety of designs comes in handy since you can get one that you'll feel is more suited to you, such as the simple flame top guitars that they also make.
The features found in their guitars which have been mentioned before as well include some very helpful ones, such as volume and tone controls, along with 3-way switches on their electric guitars. The 3-way switches, if you aren't already familiar with them, are found on most electric guitars and are used to activate the pickups which can be found on both the neck and the bridge. One setting of the switch activates the neck pickup, one setting activates the bridge pickup, and the last setting, which is usually the middle one, activates both pickups.
Their models are made to be both comfortable to hold and to last long enough for you to be satisfied with your purchase, while also being light. Meaning that while you can easily transport your guitar with you, you can also rest assured that they won't break just because you placed them between two objects that are heavy, although it is still advised that you don't try that. Most Glen Burton guitars barely weigh over 12 pounds, and almost all of them also come with branded gig bags, that allow you to carry the guitar around with significant ease.
Speaking of gig bags, the last and maybe the best thing that Glen Burton offers with their products is the combo deals that feature all sorts of accessories and items that you would need to get a great guitar playing experience. The prime example of these combo deals has to be their Glen Burton GA204BCO-BK Acoustic Electric Cutaway Guitar, which was also mentioned above. With this model, the brand offers you accessories like strings, picks, a digital clip-on tuner, a truss rod, and a few more things, but out of all of the things it features, the best thing about this deal is the 10-watt amplifier that comes with it, which is a great bonus when playing electric guitars.
As it has been mentioned above, Glen Burton is a bigger retailer than most online guitar brands that you would occasionally see, and this is because of the excellent service and products they provide their customers with. Sure not all of their models are perfect, but no brand has a 100% record when it comes to the instrument. You can trust that you will be satisfied with a purchase of one of Glen Burton's guitars, and if you aren't, you can still rest assured, as they don't trouble you much when it comes to returns.