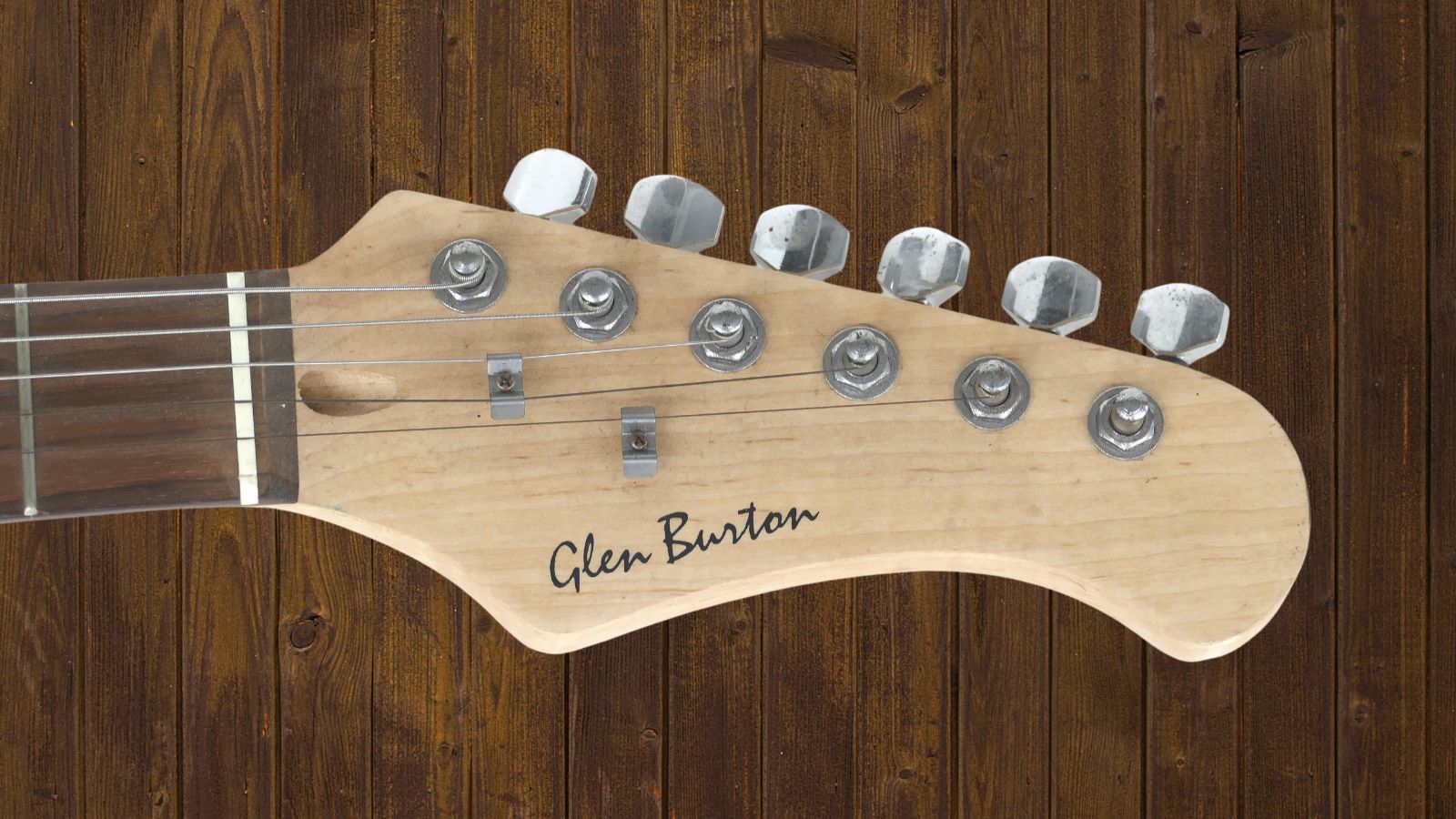 The guitar holds a prominent place in the music industry. Its unparalleled versatility, affordability, and portability make it the king of all instruments.
It has also been associated with numerous health benefits as it improves your memory and relieves anxiety. Thanks to all these benefits, it has become a go-to instrument for many enthusiasts who wish to learn an instrument.
If you are new to the guitar world and are looking to buy your first instrument, you may go through option paralysis since there are countless options to choose from.
With hundreds of manufacturers in the business, the industry has never been more competitive. Of course, only a few brands enjoy a sound reputation.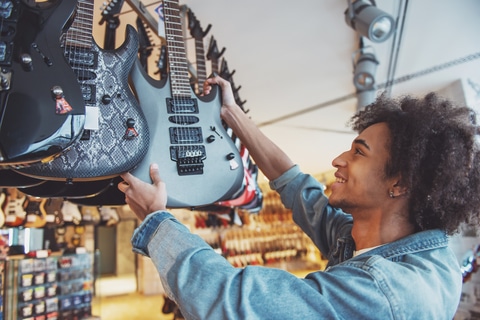 Glen Burton is a popular company that designs and manufactures high-end guitars. It is a subsidiary company owned by Bridgecraft USA, an American-based guitar manufacturer. The company was founded in 1999 and has come a long way since then.
Although Bridgecraft USA manufactures a variety of other instruments too, it is best known for its premium guitars. It offers a range of guitars at prices that are affordable for most buyers.
So, which guitars does Glen Burton offer, and how do they stack up against their competitors? What features do they have, and do you get value for your money?
That would be the premise of our discussion today. By the end of this article, you'd be able to decide whether they are right for you or not.
All About Glen Burton Guitars
Electric Guitars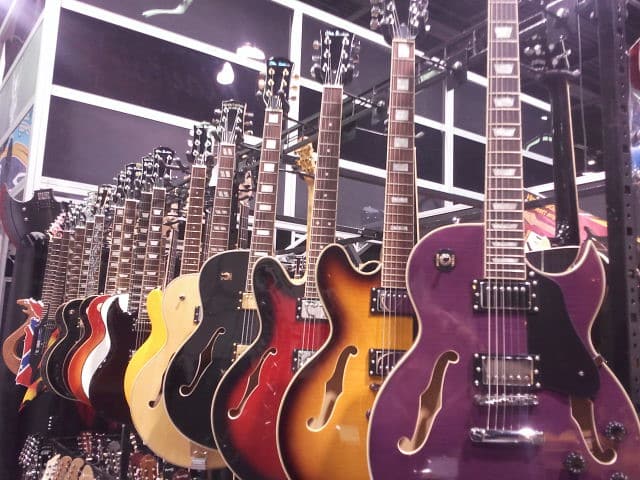 Without an iota of doubt, electric guitars are the most popular guitars nowadays, and there are good reasons for that. Their smaller bodies and lighter strings make them an excellent choice for beginners.
In addition to that, they sound fine too. They have compact bodies, yet they deliver great warm tones.
However, it is pertinent to mention that, like most electric guitars on the market, the Glen Burton electric guitars also need external amplification to produce sound at higher volumes.
So, if you are a professional player, you may need a guitar amp to perform in gigs.
In terms of construction, the Glen Burton electric guitars have consistently scored high marks. Bridgecraft USA has always used quality materials to build its instruments, which is why they have a longer lifespan than most other guitars on the market.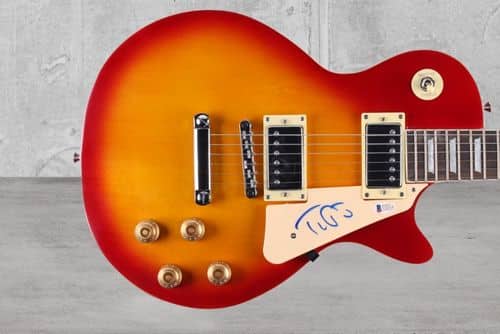 If taken care of appropriately, these guitars can serve you for several years.
The Glen Burton electric guitars are also available in cutaway designs. For those who are not familiar with this term, the cutaway design allows easy access to frets.
All these features impact the guitar's playability, and you will surely love playing the Glen Burton electric guitars.
The bodies of most Glen Burton electric guitars are made of basswood for the best playability. Not only is it lightweight, but also extremely sturdy.
Furthermore, it goes well with humbucker pickups, too, and you will get a warm tone with great mid-range frequencies.
If you are looking for a good-sounding guitar that looks great, too, look no further than the Glen Burton electric guitars. From palm green to tiki brown and orchid pink, these guitars are available in various colors.
The design does not really affect a guitar's playing potential, but it's always better to have an elegant-looking one. Sadly, the company does not offer custom-made guitars as of now.
Glen Burton Acoustic Guitars
Glen Burton also has acoustic guitars in its arsenal. Like other acoustic guitars, they are a bit bulkier than electric guitars.
While they are more durable than their electric counterparts, their heavy bodies could be a problem for you, especially if you are suffering from some back problem.
Most Glen Burton acoustic guitars have dreadnought bodies for an enriching playing experience. They have bigger soundholes, which are capable of producing sound at high volumes without distortion.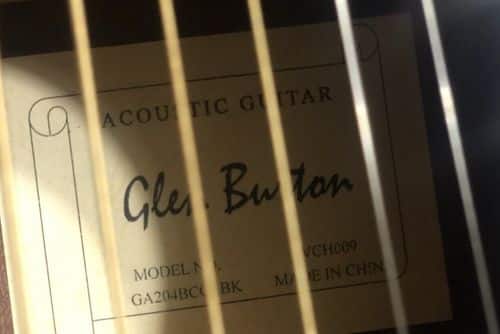 So, they can work without a guitar amp, which is good if you are not willing to buy a guitar amp separately.
That being said, you can also opt for some other shape if dreadnought is not your thing. If you don't like the huge size of dreadnoughts, there are other options available, too, and you will likely find a guitar that suits your needs and budget.
However, a guitar amp would be handy if you are a playing professional. The Glen Burton acoustic guitars will surely work fine in recording studios and small gigs, but it is advised to use a guitar amp when performing in big auditoriums.
Another cool thing about the Glen Burton acoustic guitars is that they are easy to set up. If you have done it before, its setup process would be a piece of cake for you. However, you can reach out to an expert or a friend if you are unsure about it.
Like electric guitars, most Glen Burton acoustic guitars are formed from basswood. However, some models with maple bodies are also available. Maple is more stable and scratch resistant than basswood, making it a preferred option for many guitarists.
Although the maple body does not attract scratches, it is always better to store your Glen Burton acoustic guitar in a gig bag to keep it intact.
If you travel a lot, dust and debris from the surroundings may accumulate on your guitar. A gig bag will surely keep your guitar protected.
When it comes to performance, no guitar can beat the Glen Burton acoustic guitars. As mentioned earlier, they are louder than electric guitars.
Furthermore, most models use humbuckers, but you can also find one with a single coil pickup. It all comes down to your personal choice.
Ukulele
Ukulele guitars are also available at Glen Burton. They are different from guitars as they have smaller bodies and four strings. They are also easier to learn than traditional guitars, making them a perfect beginner instrument.
And yes, since the Glen Burton ukulele guitars have compact bodies, they are easier to hold and carry.
As far as the construction is concerned, the Glen Burton Ukulele guitars have a simple construction. They use four nylon strings and tend to be smaller than other guitars.
However, they are not as versatile as traditional guitars, which is why they are not as popular among professionals. Nevertheless, they are a great instrument if you are just getting started with guitars.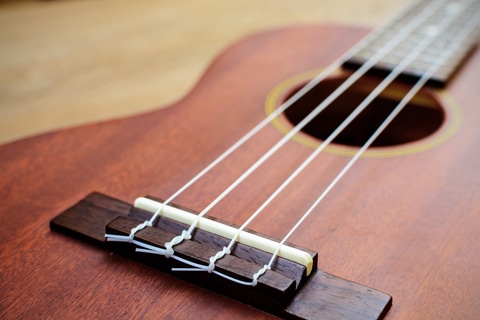 The biggest selling point of the Glen Burton ukulele guitars is their affordable price. You can easily find one that matches your playing style regardless of your budget.
This has enabled the company to garner customers' loyalty and has contributed a lot to the company's popularity.
Customer Support
Glen Burton has an active customer care service that gives you peace of mind if you face any problem. You can contact them via mail or their website, and rest assured that your problem will be addressed.
You can also track your order on the website and see the status of your shipment. Moreover, the website has a dedicated FAQ section where you can find answers to the most frequently asked questions.
The Bottom Line
With its impressive lineup of guitars, Glen Burton is among the major players in the music industry.
It offers ukulele, electric, and acoustic guitars at reasonable prices. All instruments have an excellent sound quality and are constructed meticulously for durability and comfort.