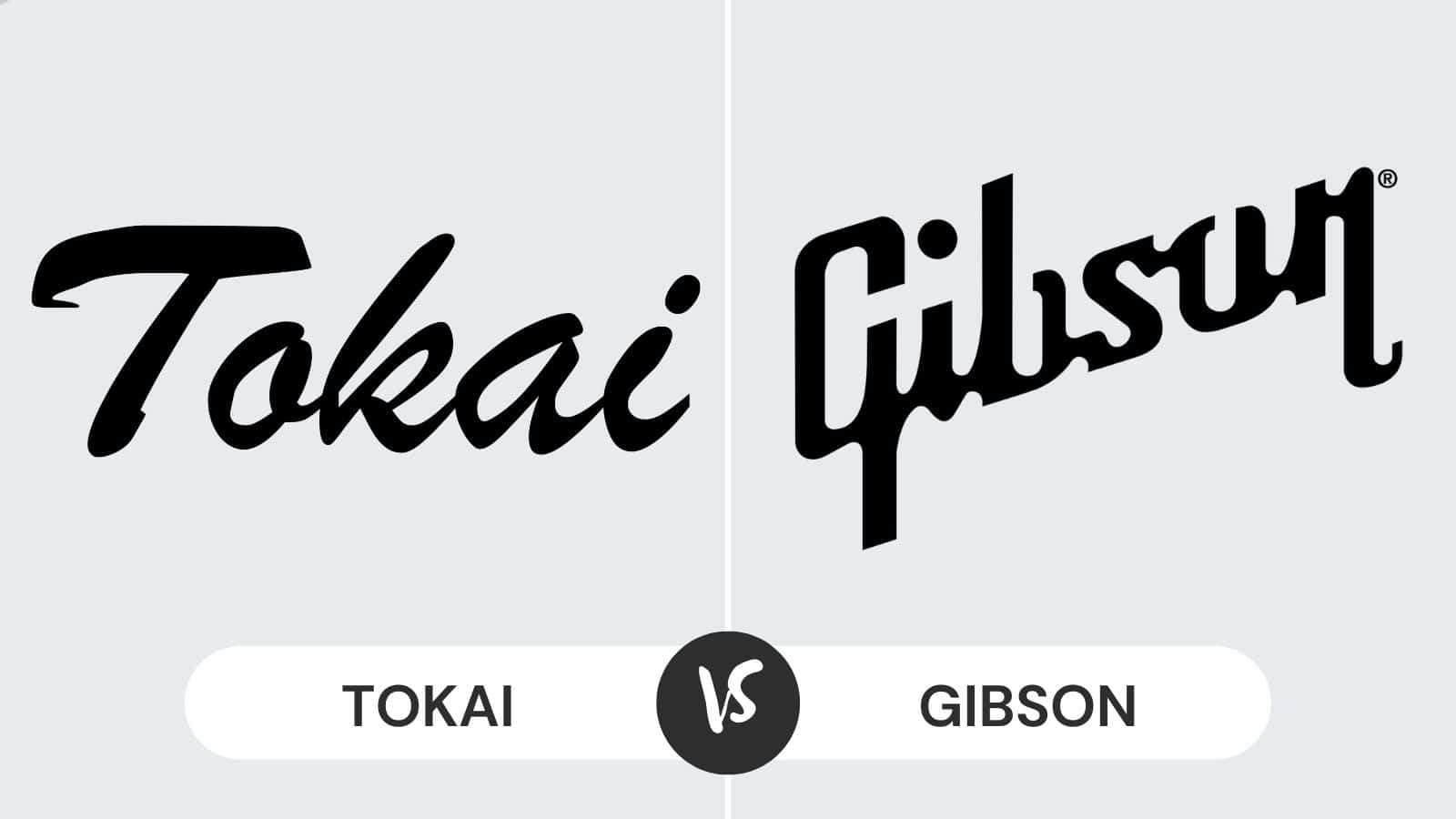 With hundreds of guitar brands available in the market, it's extremely challenging to find a reliable brand with high-quality guitars. Gibson and Tokai are the two most popular guitar brands with an array of well-designed and durable guitars.
While quality and performance are constant with these two brands, there are significant differences in the design and features. So, if you are confused between these two brands, we have an in-depth comparison to help!
A Brief Comparison Between Tokai vs Gibson
| | Tokai | Gibson |
| --- | --- | --- |
| Launch year | 1947 | 1902 |
| Origin location | Japan | America |
| Customization | No | Yes |
| Guitar types | Electric guitars only (currently) | Electric and acoustic guitars |
Tokai
Tokai Guitars is officially known as Tokai Gakki Company, Ltd. and is a Japanese company that's popular for producing musical instruments. The company is located in Hamamatsu city and has been around since 1947.
This brand is focused on producing acoustic guitars, electric guitars, autoharps, and basses. In addition, they produce guitar amps, melodicas, and pianos as well.
1. History
The company started in 1947 as a piano and harmonica manufacturer and designed the first melodica in 1961.
As far as the guitars are concerned, they started making classical guitars back in 1965, while the first electric guitar was launched in 1968 – the electric guitar was designed and manufactured in collaboration with the Humming Bird.
In addition, the company launched the first acoustic guitar in 1970. During the period of 1970 and 1973, the company launched an array of acoustic guitars.
During the 1970s, the company also produced the Gibson and Fender replica basses and electric guitars. In addition, Tokai was the first company to launch an aluminum-made guitar.
They have their own production and manufacturing facility. Since this is an OEM brand, they have produced guitars for other companies as well.
2. Guitars
The Gibson replica guitars are designed with long tenon neck joints and nitrocellulose finishes, and all their guitars are manufactured in China, Korea, and Japan. The Korean guitars came out in the mid-1990s and are usually more affordable.
The Korean versions have a three-screw truss rod cover, while the Japanese versions are designed with a two-screw truss rod cover.
In addition, the Korean guitars have a Nashville-style bridge as compared to other versions that have an ABR-1 bridge. Also, the Korean replica guitars have a maple neck, while the body is made from nato, agathis, or alder.
Currently, the company only offers electric guitars, and there are five series. There is a THB series in the electric guitar range, which is designed with the maple neck and basswood or alder body.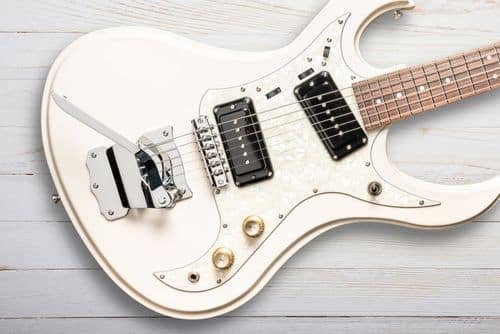 In addition, the fingerboard is made from rosewood, which leads to quicker response and bright sound. It also has a THB-roller bridge or tremolo bridge. Also, it's available in red, blue, black, and vintage white colors.
The second is the ATE series, which has around eight different models.
The first one is ATE52 with a one-piece alder body and maple neck; the second is ATE95 with a two-piece alder body and maple neck, and the third is ATE106B with a maple neck and a rosewood fingerboard.
However, the ATE118 has been designed with an ash wood body and maple neck and fingerboard. The other models are designed with mahogany wood.
In this series, the fingerboards are made from rosewood, and necks are made from maple (there are some exceptions).
The third series is AJM with only one model, AJM140. This guitar has a two-piece alder body with a maple neck and rosewood fingerboard.
This guitar is available in sonic blue, vintage white, and yellow. In addition, this guitar has a tremolo or stay-on bridge.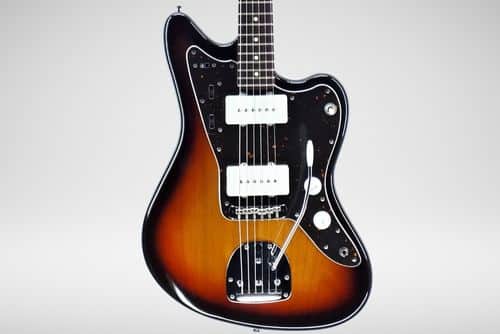 The fourth series is Talbo with two guitars. The first guitar is A-180SH, that's made from a cast aluminum body, rosewood fingerboard, and maple neck. In addition, the bridge is designed with a tremolo bridge, and the guitar is available in nickel.
The second guitar is A-162SH which has the same build as the previous one but is available in silver grey, metallic blue, and red colors. This guitar has humbucking and single pickups, along with a tremolo bridge.
The fifth series is the AST series which has five different models. The guitars are made from ash and alder bodies, while the necks are made from maple wood.
In addition, the fingerboards are made from maple or rosewood, depending on the model you choose. As far as the bridge is concerned, Tokai uses tremolo or Gotoh bridges.
Gibson
Gibson is an American company known for manufacturing guitars as well as other musical instruments. In addition, the company has professional audio gadgets. Gibson is based in Nashville and was previously known as Gibson Guitar Corporation.
However, the company was rebranded as Gibson Brands, Inc. back in 2013. The company was founded in 1902, but the founder, Orville Gibson, had started designing and making musical instruments in 1894.
1. History
The company started with the mass production of the mandolin, which was designed by the founders in 1898 as they were more durable as compared to mandolins that were previously available.
The company was incorporated in 1902 to market the instruments and was selling the original designs of the founder.
However, they hired another designer in 1918 to create advanced instruments, and that's when the L-5 archtop guitar and the F-5 mandolin were designed and produced.
The Spanish electric guitar was designed and introduced in 1936, along with banjos, mandolins, and steel guitars. The company launched SJ-200, which became the reason Gibson became popular in the electric guitar market.
In addition, they launched a Thinline series that had thinner guitars with slim and short necks. In 2011, the company acquired the Stanton Group, which is when they started producing pro audio equipment, such as DJ equipment, headphones, and loudspeakers.
2. Guitars
Gibson has been producing the most advanced guitars under the name of Epiphone and is known for their affordable price.
Epiphone was actually purchased by the company in 1957 and is now making the Gibson guitar models at a competitive price.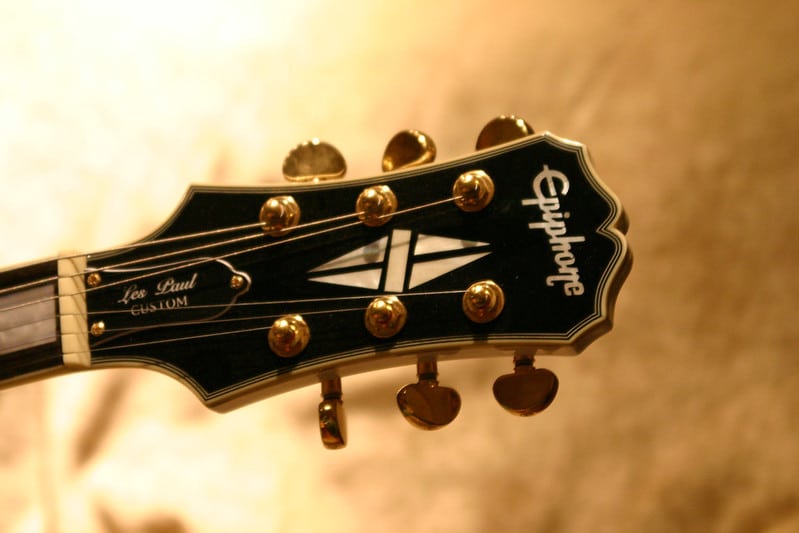 However, their self-tuning guitar gained the most popularity as it managed to tune itself within two seconds as it had robotic technology. In addition, the guitars are manufactured in Nashville and Bozeman. Some other popular Gibson guitars include;
This is a dreadnought-sized guitar and has a black finish. The guitar is known for its vibrant sound, and the aesthetics are simple and elegant.
The guitar is designed with a firm neck and adapts to the hand. The rear end and sides of the guitar have Kauri wood tones, which adds warmth to the tones. In addition, there are steel strings in the guitar that promise great intonation
Gibson Montana Hummingbird
This is an electric-acoustic guitar that has been designed with square shoulders and has amazing strumming. The guitar was made in 1960 and has a one-piece mahogany wood construction.
In addition, the sides are coated in ivory color, and the bottom side is filled with strap jacks for easier handling.
The guitar is designed with the VTC system that promises easier management. It has a round-shoulder body and has been around since 1942. It strikes a perfect balance between bass and treble.
It promises a powerful and well-defined bass, high-sounding trebles, rich notes, and solid midrange. In addition, the guitar has more space for sound projection. Overall, the guitar has a bright and warm sound.
This guitar was launched in 1962 and has always been a top choice of professional guitarists since it has great tonal and rhythmic characteristics.
It is designed to magnify the tones. It has a broad shoulder with maple sides and back. Overall, it is a powerful guitar with loud volume.
The Bottom Line
Both these brands are pretty amazing and have high-quality guitars available. However, Tokai is a suitable choice for people who want electric guitars as they have an exceptional range of these guitars available.
On the other hand, Gibson is a reliable name for people who want to customize their guitars as there is no such option available with Tokai.