There is no denying the importance of microphones for performances. It is a tool that converts sound signals into electrical energy. Whether you are a musician or a singer, you need a microphone to make yourself heard during live performances.
It captures your voice accurately and amplifies it. This is why it is integral equipment in every audio system. Talking about microphones, you cannot just leave Royer Labs. As musicians started using them, more and more brands started offering them.
However, most of those companies disappeared as soon as they came. Thanks to its innovative products, Royer Labs has staked its claim on the hearts of many professionals around the world.
Royer Labs is a popular company that designs, develops, and sells microphones. The company was established in 1998, and today, it is certainly among the big players in the microphones industry.
The microphones manufactured by Royer Labs are accurate and affordable. They have powered thousands of studios and stand tall among the competition.
The Royer R10 and R121 microphones are the two highest-selling microphones by Royer Labs. If you are looking to purchase a microphone, you may face a dilemma as both these microphones possess similar features.
So, which one sounds better and has more features? Which microphone should you buy? Let's find out!
Royer R10 vs R121 Comparison
Below are some differences between the Royer R10 and the R121 microphones.
| Features | Royer R10 Microphone | Royer R121 Microphone |
| --- | --- | --- |
| Weight | 2.57 lbs | 2.5 lbs |
| Multi-layer windscreen=n | Yes | No |
| Warranty | Five years | Lifetime |
| Ribbon type | 2.5-micron Aluminum | 2.5-micron Aluminum |
Royer R10
The Royer R10 microphone is undoubtedly one of the best microphones on the market. It has been a preferred choice for many musicians for guitars, drums, percussion, and brass instruments.
There are many features that make it special. Let's take a look at some of those features.
Construction
Like most Royer microphones, the Royer R10 microphone also uses a 2.5-micron offset ribbon. It features a three-layer windscreen system for ultimate protection.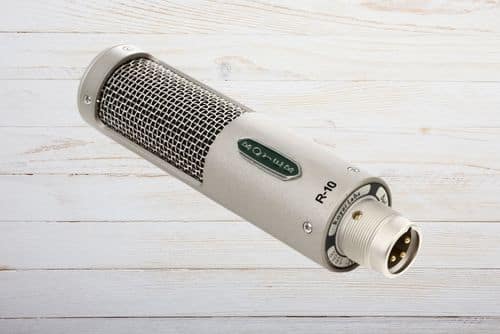 It was specially designed to protect the ribbon element of the Royer R10 microphone from wind. If you have used a microphone, you'd know that wind is its enemy.
Air blasts can stretch the ribbon element, causing all sorts of problems for you. And if this happens during your live performance, we can only send you sympathies.
Thanks to the three-layer windscreen mechanism, you can use the Royer R10 microphone in your gigs. This also gives you peace of mind as you can rest assured that your microphone will not let you down during your performances.
What's even better? This mechanism has also shown great results against the bass build-up, effectively reducing it. This is another handy feature and will certainly improve your playability.
Performance
The Royer R10 microphone features a special transducer for the best performance. The ribbon element of this microphone goes through the special patented direct corrugation process.
This makes it pretty tough and will surely last several years if taken care of appropriately. The Royer R10 microphone is a well-engineered microphone that has been designed meticulously for ultimate performance.
The ribbon element on this microphone is closer to the front side, which makes it a suitable option for performing in all situations.
Furthermore, the Royer R10 microphone has excellent headroom, so you can play it with any instrument without worrying about overload.
What's even more? The Royer R10 microphone features a swivel mount for your convenience. This mount enables the mic to get into tight places easily. Just set it where you want, tighten it, and that's it!
Price
The best selling point of the Royer R10 microphone is its affordability. Before its advent, Royer Labs had launched many flagship microphones. No doubt, those flagship models did sound great.
However, their high prices were often the deal-breaker for many musicians. Musicians who could not afford them were looking for a cheaper alternative, and that's exactly what the Royer R10 microphone brings.
It is available at a fraction of the price of the flagship models, yet it checks most of the boxes. It delivers excellent sound quality and surely gives you total value for your money.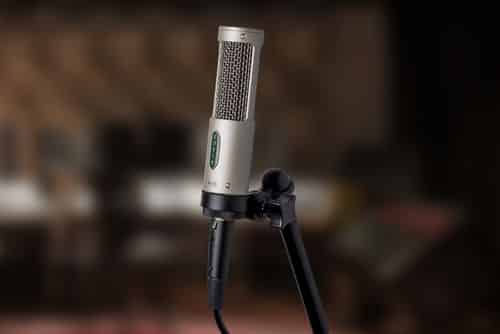 As a cherry on the cake, you also get a 5-year warranty with the Royer R10 microphone. If you run into some problem while using it, just reach out to the company, and they will sort it out. This shows you the trust Royer Labs has in this microphone.
The Royer R10 microphone is a bit less sensitive than the R121 microphone, which could be a deal-breaker for some people. However, one snag does not make it any less capable. All in all, the Royer R10 is a great microphone.
Royer R121
The R121 is another great microphone by Royer Labs. It was introduced in 1998 and found instant success. It holds its own even today after the advent of new microphones.
It has been used by many famous musicians, which is a testament to its quality. It is a flagship offering by Royer Labs and has all the features that you need in a microphone.
Performance
The R121 microphone can take a lot of sound pressure without giving you any distortion. It is capable of handling high SPLs that are likely to shred older ribbon microphones.
It also cuts down the bass, allowing you to perform without the build-up of the lower frequencies, making it a great option for both studios and live environments.
The R121 microphone has a tighter bass, and its high-end is a bit warmer than the Royer R10 microphone. Furthermore, it sounds a bit more natural than the R10 microphone as it translates the signals better.
It can endure abuse better than most microphones on the market and is an ideal option for performing on stages.
Construction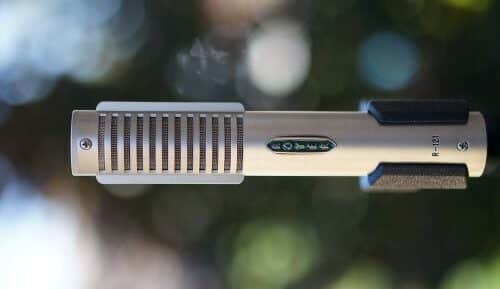 The mounted transducer in the R121 microphone also improves its durability. In case of falls, it will rotate and take less damage. Unlike the R10 microphone, you don't get windscreen protection in this microphone.
However, it is pretty durable and shows excellent performance against wind blasts.
The R121 microphone comes in a sturdy case for better protection. When not in use, consider storing it in this case to keep it protected from dust particles. It is made of superior materials and is backed by a lifetime warranty from Royer Labs.
The R121 microphone has a stunning design and exceptional construction. It is super portable as it weighs 2.5 lbs only, making it an ideal companion for professional musicians.
If you travel often, you can easily store and carry it wherever you want. Whatever instrument you have, the R121 microphone is up for it.
Price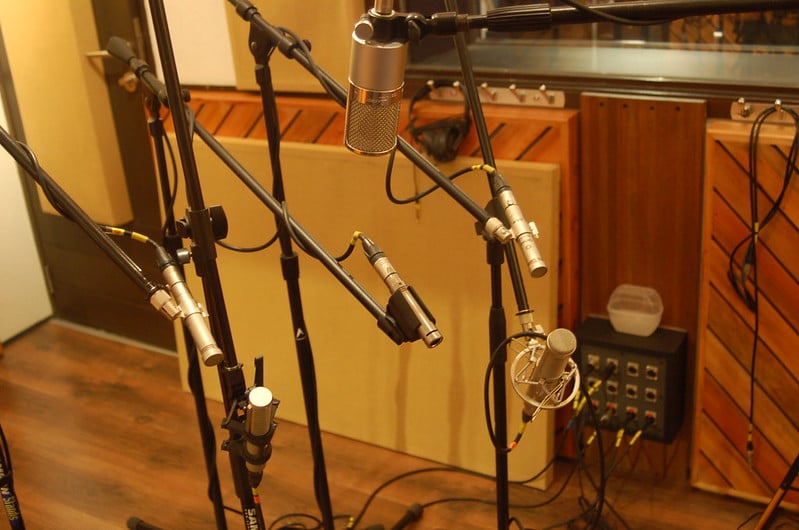 One thing that may offend you is that the R121 microphone costs an arm and a leg. As mentioned above, it is a flagship model by Royer Labs.
Expectedly then, it is a bit pricier than its R10 counterpart. However, it packs tons of features, which means that the cake is worth the candle.
Final Verdict
The Royer R10 and R121 microphones are two incredible microphones manufactured by Royer Labs. Both sound great and are highly durable. We have compared these two microphones in this article and discussed their features in detail.
It was a close battle between these two microphones, but the Royer R10 won it, thanks to its multiple-layer protection. It has many insane features and is an excellent microphone for its price.