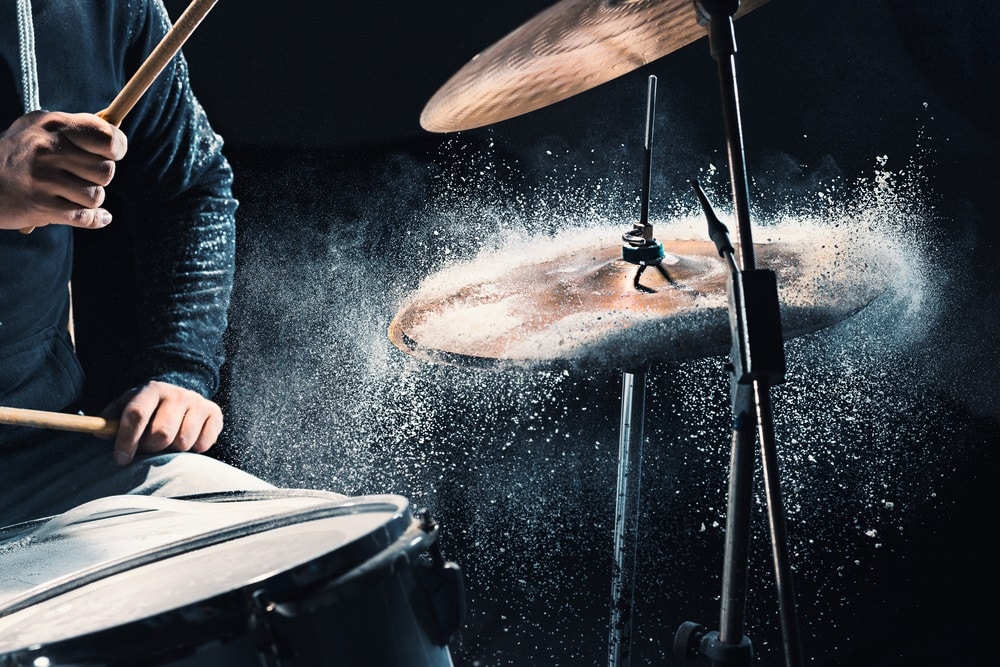 One of the most popular percussion instruments around is the drum, which is also one of the most popular instruments in general. Its versatility makes it a popular instrument in a range of categories from jazz to metal and everything that you could think of in between.
DISCLOSURE: This post may contain affiliate links, meaning when you click the links and make a purchase, we receive a commission.
While it looks like a relatively easy instrument to master in some cases, the drum is actually quite difficult to get the hang of, especially without proper guidance. If you don't have a teacher to provide said proper guidance, here are some of the best alternatives that can help you learn the drum without needing a tutor.
How To Learn Drum Without Teacher
Online courses are a highly effective means of learning any new thing, and this includes learning how to play a new instrument as well. The drum is one of the most popular instruments around thanks to its wide application, and it goes without saying there are thousands upon thousands of different courses available online.
These online drum lessons provide users with detailed info on just about anything they wish to learn while teaching in an engaging manner. There are lots of great ones to choose from, and making a pick can be tough for anyone. That's why we're here to help by suggesting one of the best online drum lessons out of the many available, which is discussed in more detail below.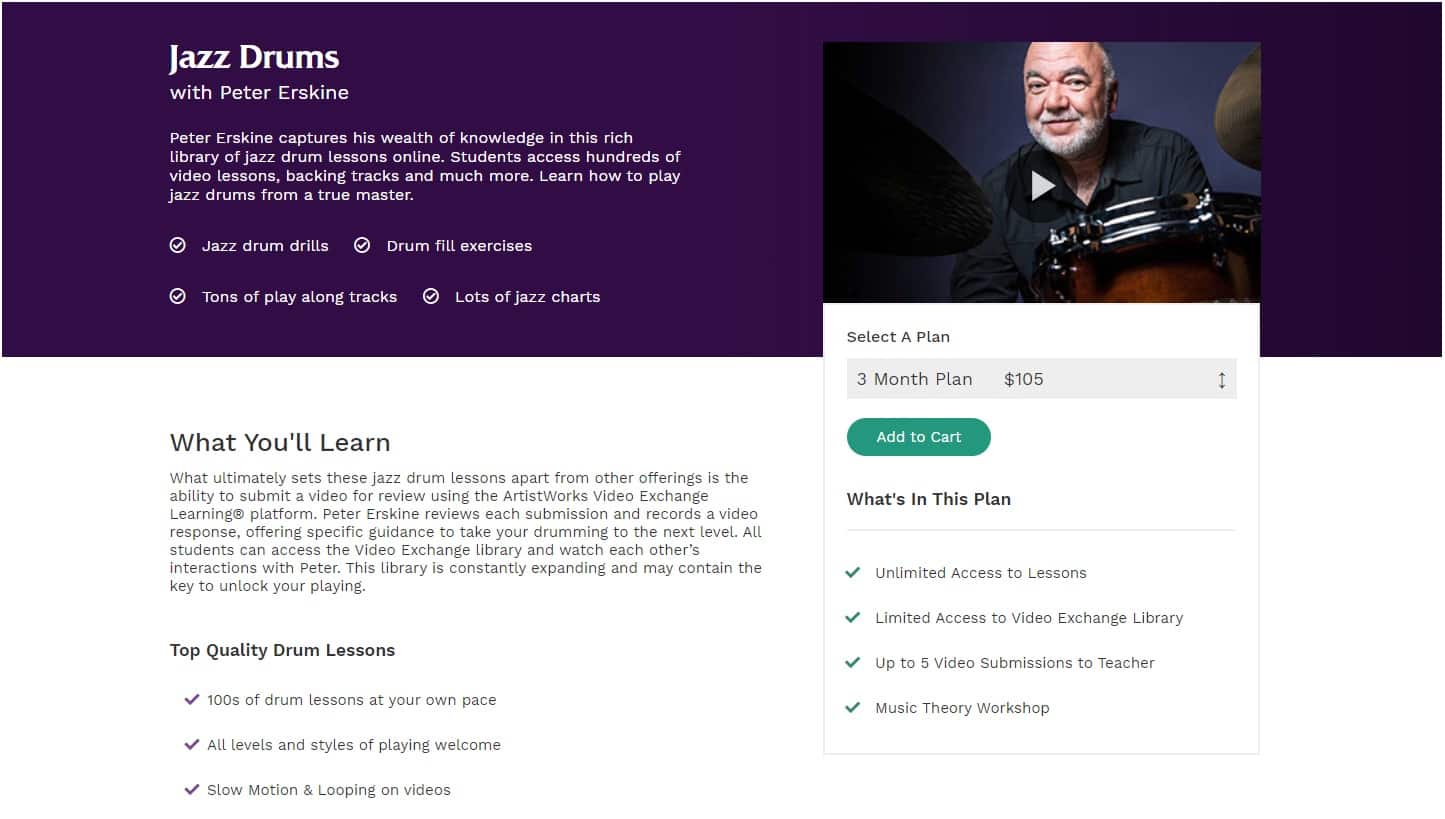 Ever since the age of just 4 years old, Peter Erskine has been playing the drums and learning more about them. Throughout the years he's learned how to play in different ways and master great different techniques which have helped him make some brilliant music. This music has also won him Grammy awards on two separate occasions, and many other noticeable awards as well. In shorter terms, he's racked up quite a bit of experience over the years, and the highlights of his increasingly great career reflect that.
This online drum lesson on ArtistWorks is a compilation of all this experience shared by Peter Erskine himself, who teaches learners more about jazz drums in particular. As already mentioned, there are lots of different categories of music that can be played through the instrument. If one ever decides that they wish to approach jazz music through drums, we recommend that they try this course out as it is highly detailed and filled with hundreds of important topics and tips that are discussed in helpful detail.
2. Learning Through Video Games
Another very good option that only works for a few instruments out there is learning by playing video games. In recent years, many developers have created games related to specific instruments which serve one purpose. This purpose is to make learning new instruments as fun as possible for everyone so that they take an interest in music and unlock their hidden talents the best that they can. This is mainly a method that is usually for children, but there's no reason at all why people of other age groups can't use it either.
Whether you're a child, an elder, or anything else that comes in between, learning how to play the drum through video games is one of the most engaging and fun ways to improve the skill that you can try. It is also one of the most effective means of all. For example, some of the best drum-related games out there, allow users to play the drums without actually needing a set.
Most of these provide step-by-step tutorials as well, which can be very helpful for anyone. There are some video games for Virtual Reality that allow you to actually play virtual drums as you would play a set in real life. These are especially helpful and can perfectly prepare someone to start playing the instrument.
3. Play Along to Recordings
Playing along to recordings is a nice means of getting better at the drum without needing a teacher by your side. Recorded audio, with or without a video, can be a helpful means of improving as it can provide you with a good idea of exactly what it is that you should be doing. If there is one drumming style in particular or one drummer in particular that you're trying to replicate, try to play along with them. Whether it be a preferred style or a specific drummer, you should be able to find recordings of either.
Once you've got these recordings, get your drum/drum set and play along to them. One thing we recommend before trying out this method is taking some time to carefully study more about the instrument and becoming completely familiar with it if you're an inexperienced beginner. The reason why is pretty obvious. Without knowing more about the drum, you obviously won't be able to play it too well even if you're playing along to a recording.
But once you know what needs to be done and have a sense of familiarity with the instrument, you'll notice that playing along to recordings is actually one of the most effective and efficient means of learning how to play the drum out there. This is especially true in the case that players are trying to learn specific tones and songs to play. This method can help anyone develop a solid base to start their drum learning journey on, which is why it is one that most will recommend.
The Bottom Line
A beautiful sounding instrument that is difficult to fully master, many suggest that it is impossible to learn the drum without a teacher. But that's not true at all, as we've proved by listing a few great methods above that can be used as alternatives for a tutor.
Regardless of whichever type of drum you're looking to play, all of the methods above will be able to help you in the best way they can, so try them out and get started with learning the instrument straight away!