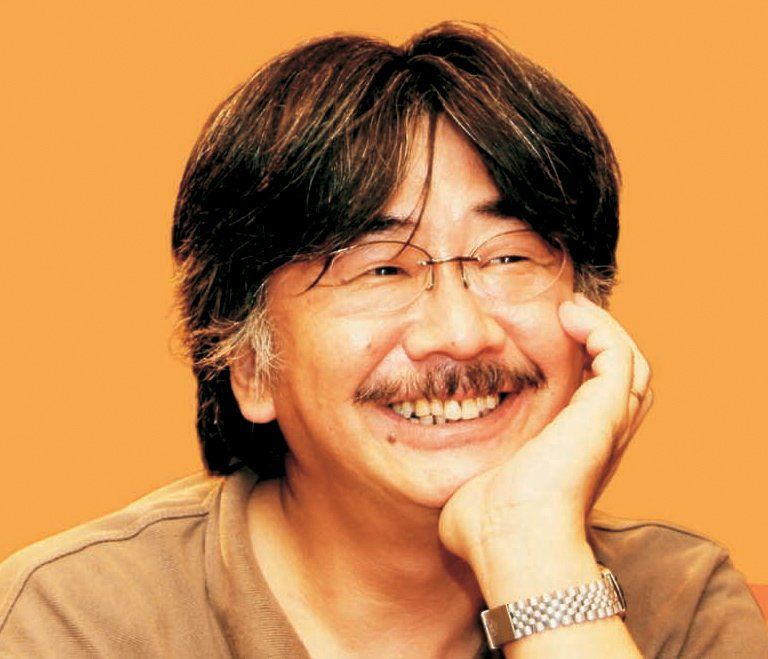 For laypeople, video game music is usually associated with catchy, yet somehow annoying 8-bit tunes like the Tetris Theme A and the Super Mario Bros Theme. However, as the video game technic potentialities grew in the 90s and as the plots gained more depth, video game music gradually started to reflect and enhance that complexities. Among the most revered video game composers, Nobuo Uematsu deserves a special mention for the way he imbued the Final Fantasy series with depth thanks to his score: it is both complex for the way he uses synthesizers, drums, oboes and strings and with a strong melodic core, to the point that many pieces have been arranged in piano and orchestral version—his concert series Final Fantasy: Distant Worlds is on tour now.
A self-taught musician, Nobuo Uematsu (born 1959) sports a diverse style in his compositions: some pieces are symphonic, other are downright heavy metal, others have a new age influence, others sport techno-electronic characteristics. His musical influences and sources of inspiration are manyfold as well: he stated he is a big fan of Celtic and Irish music, which emerges in some of his work. He credits Elton John as his main influence, and he stated multiple times that he wants to be like him, even though The Beatles, Lake and Palmer, Simon and Garfunkel have been major inspirations for him, while in the realm of classical music, he credits Tchaikovsky as his main influence. He has been hailed as a modern-day Beethoven and as the John Williams of the video game music. However, given that Uematsu's style is widely recognizable for he created very impactful leitmotifs for his characters, it might be not unsafe to trace a direct line of comparison between him and Richard Wagner. He formed a band called "The Black Mages" in 2002, which arranges some of Uematsu's compositions in a rock/progressive metal style. Unfortunately, the band disbanded in 2010.
If you are not familiar with Nobuo Uematsu's music yet, make sure to listen, at least, to these five melodies. Mind you, this list is far from being complete.
1) Aerith's theme (Final Fantasy VII)
This is the leitmotiv of Aerith, one of the female leads of Final Fantasy VII. As a character, Aerith symbolizes purity and freshness amid a chaotic and gritty world: she is the one who manages to grow flowers in the slums. The piece comes with a strong melody that is repeated in different variations. The timbre of the instruments used, namely violin, harp, piano and flute give a soft and flowing texture to the piece. A bittersweet feeling can be perceived, especially considering the fact that, quite early in the game, Aerith is brutally killed by the series's antagonist. "Flowers blooming in the church" is an arrangement of Aerith's theme. This is perhaps Nobuo Uematsu's most played piece, to the point that it has been included in Classic FM hall of fame for several years (piano version).
2) Aria di Mezzo Carattere (Final Fantasy VI)
This aria is an actual aria from the fictitious opera "Maria and Draco" that is featured in Final Fantasy VI. In the game, the character Celes sings it while impersonating the opera singer Maria while the rest of the party attempts to reach out to Setzer, the only character who possesses an airship. many fans of the series believe that Aria di Mezzo Carattere inspired the composition and structure of Aerith's theme, since the two pieces share many similarities such as their scales —they're both written in D major— similar chord changes and similar notes in their central melodies. The album Final Fantasy VI: Grand Finale contains a version of the Aria di mezzo Carattere with Italian lyrics performed by Bulgarian soprano Svetla Krasteva (Listen to it here).
3) One Winged Angel (Final Fantasy VII)
The song's name refers to Final Fantasy VII's big villains Safer Sephiroth, who has six white wings instead of his legs and a single black wing instead of an arm. This piece is notable for being the first theme in the Final Fantasy series to feature vocal lyrics. Nobu Uematsu was inspired by Alfred Hitchcock's Psycho theme and wanted to fuse the musical styles of Russian Composer Stravinsky and rock musician Jimi Hendrix. In fact, One Winged Angel employs the Stravinskian augur chord. "I know that with every concert that we have, when we have the orchestra perform "One-Winged Angel", for some reason or another that's the one that has the biggest reaction, and everyone sort of expects that to be in a Final Fantasy concert. I still can't figure out why. I know that I pushed everyone to his/her limits, but then it worked out in the end," said Nobuo Uematsu on the piece.
4) Liberi Fatali (Final Fantasy VIII)
Liberi Fatali is the Nobuo Uematsu's first experiment with a combination of chorus and orchestra for music. Along with the romantic ballad Eyes on Me, which sold 400,000 copies in Japan, it is one of the main themes of Final Fantasy VIII. The title "Liberi Fatali", which means Fated Children in latin, refers to the ensemble of the main characters, a group orphans raised in a military academy. Like One Winged Angel, Liberi Fatali is performed in Latin.
5) Eyes On Me (Final Fantasy VIII)
Eyes on Me is the title of the romantic ballad sung by Faye Wong, which sold over 400,000 copies when it was released. More interestingly, the central melody of Eyes on Me plays every time the protagonist Squall shares a romantic moment with his not-so-brilliant sweetheart Rinoa. The theme is featured in different versions throughout the game: Julia, a piano arrangement; and Waltz for the Moon, an orchestral waltz arrangement and a full orchestrated version that plays during the end credits.
https://www.youtube.com/watch?v=4qcW0oiLKHg