Anderson & Roe Piano Duo
Known for their adrenalized performances, original compositions, and notorious music videos, Greg Anderson and Elizabeth Joy Roe are revolutionizing the piano duo experience for the 21st century. Described as "the intense synchronization of genius" (ThirdCoast Digest) and "the most dynamic duo of this generation" (San Francisco Classical Voice), the Anderson & Roe Piano Duo aims to make classical music a relevant and powerful force around the world.
Anderson & Roe believe strongly in the communicative potential of music, and their performances, compositions, websites, videos, recordings, and writings all serve this mission, bringing joy to people around the world. As the Northwest Reverb recently stated, "[Anderson & Roe] swept the audience into a cheering mass of humanity, making a strong case that playing piano is the most fun thing that two people could ever do together."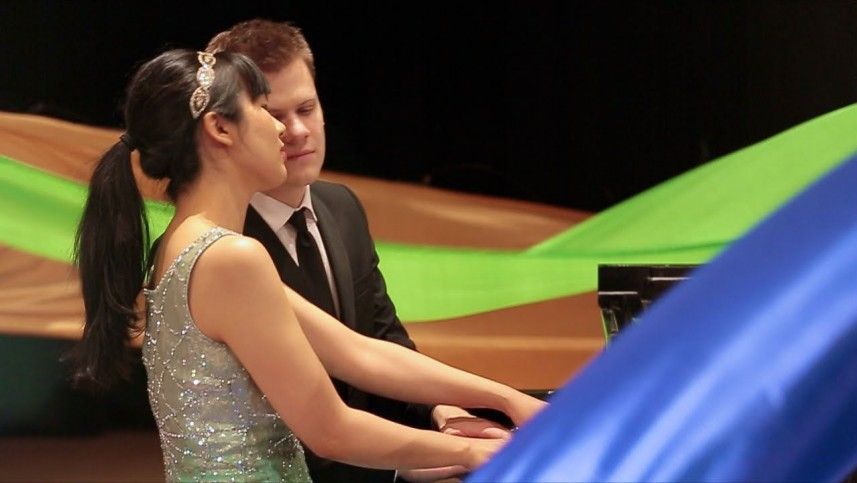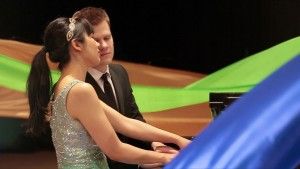 Arguably one of the defining works of the twentieth century (and of all time), Igor Stravinsky's Rite of Spring remains as startling and powerful as ever. From its legendary 1913 premiere in Paris — which, like many compositions of that era, sparked a riotous uproar — to nearly a century later, this masterwork continues to electrify with its savage rhythms, harmonic daring, and mythical weightiness.
Check out their personal website at: andersonroe.com