Many of the foods we enjoy today were named for their creator or the inspiration of the recipe. So many foods and recipes we take for granted and don't even realize have a namesake. Here are twelve delicious food recipes that owe their name and fame to some of the most renowned musicians, opera singers, and composers from the past.
1. Caruso Sauce
Caruso Sauce or Salsa Caruso is a warm sauce made of cream, sliced onions, ham, cheese, nuts, and mushrooms. It is usually served with pasta. This delicious dish was named in honor of the famous Neapolitan tenor Enrico Caruso who was a popular figure in South America during his tours of the 1910s.
At present, the sauce is considered as part of the Uruguayan cultural heritage and is urged by the Uruguayan Cuisine Association to be included in the menu of every restaurant or food outlet within the limits of the country.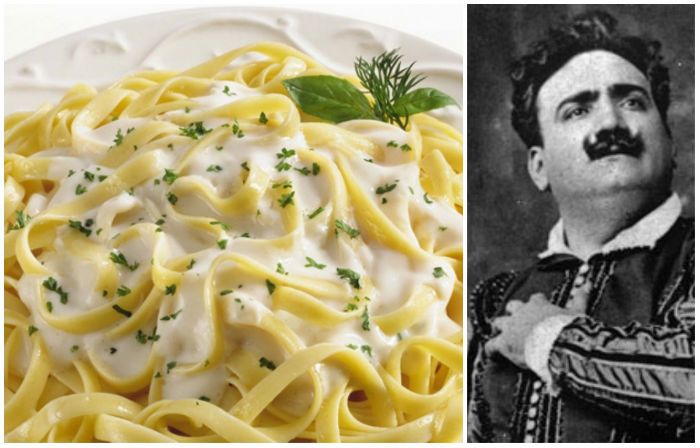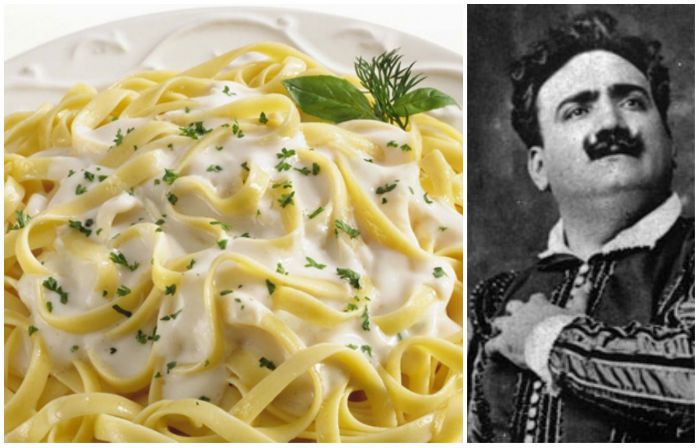 2. Poires Mary Garden
Mary Garden was a hugely popular opera singer in Europe and the U.S. at the start of the 20th century. Born in Scotland, she emigrated to the U.S. as a child, then came to Paris in 1897 to complete her training. After her 1900 debut at the Opéra-Comique, she was much sought-after by composers for starring roles in their operas. Escoffier, the great French chef made this dish in her honor, and is said to have told a friend once that all his best dishes had been created "for the ladies".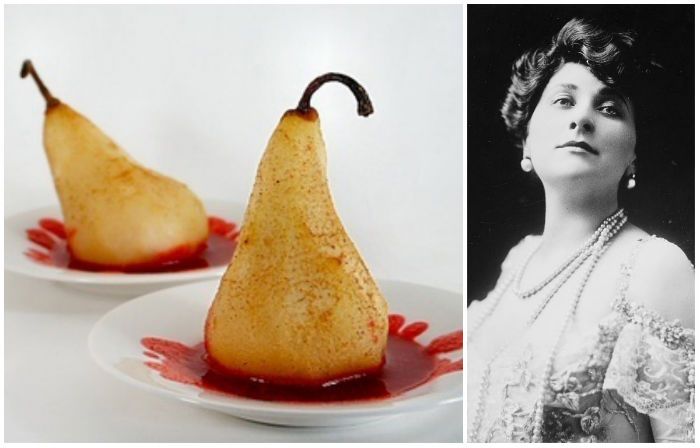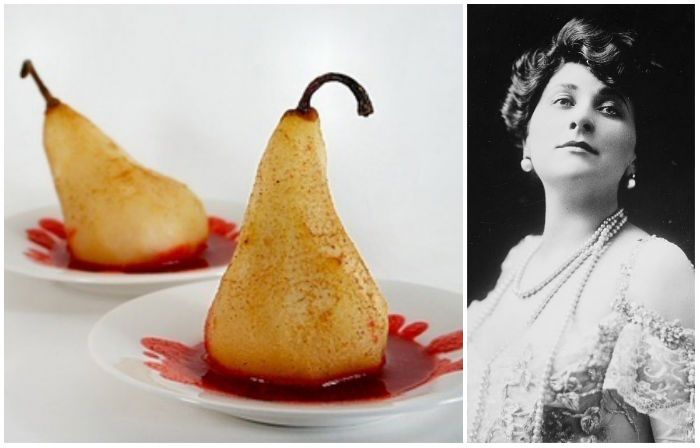 3. Tournedos Rossini
Tournedos Rossini is a French steak dish, purportedly created for the composer Gioachino Rossini by French master chef Marie-Antoine Carême. The dish comprises beef tournedos, pan-fried in butter, served on a crouton, and topped with a hot slice of fresh whole foie gras briefly pan-fried at the last minute. The dish is garnished with slices of black truffle and finished with a Madeira demi-glace sauce.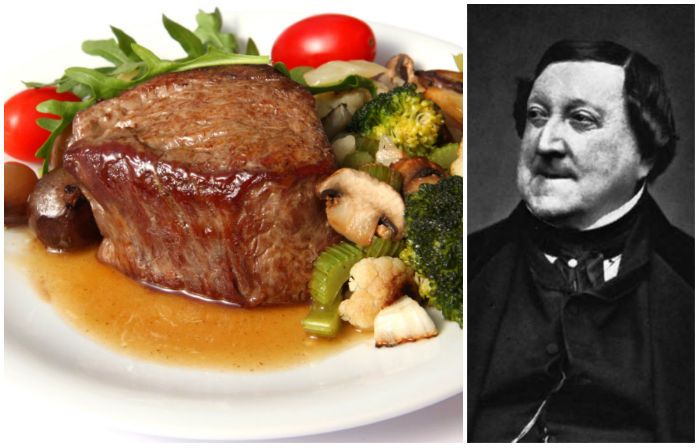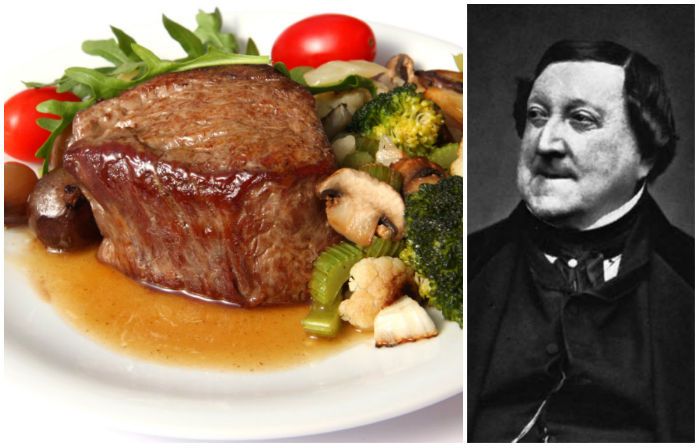 4. Paganini's Ravioli
Paganini was a great epicurean and one of the first advocates for utilizing tomatoes in Italian cooking. His "Genovese Ravioli with Beef Ragout" recipe was so well respected that the original manuscript eventually made its way to the Library of Congress.
5. Eggs Berlioz
Hector Berlioz, the notable French composer, has his name on a dish of soft-boiled eggs, elevated by the addition of croustades, Duchesse potatoes, and truffles and mushrooms in a Madeira sauce.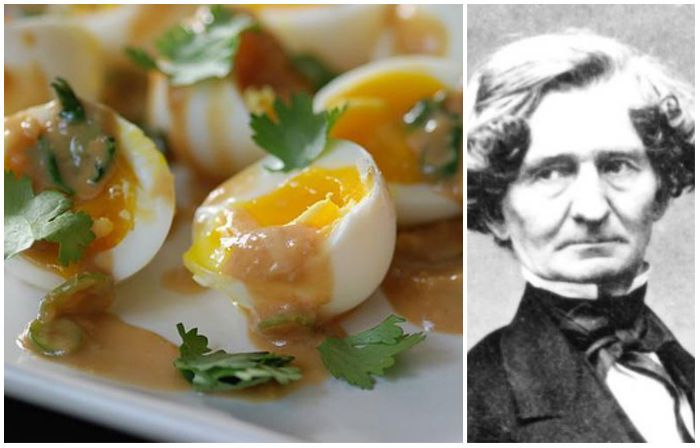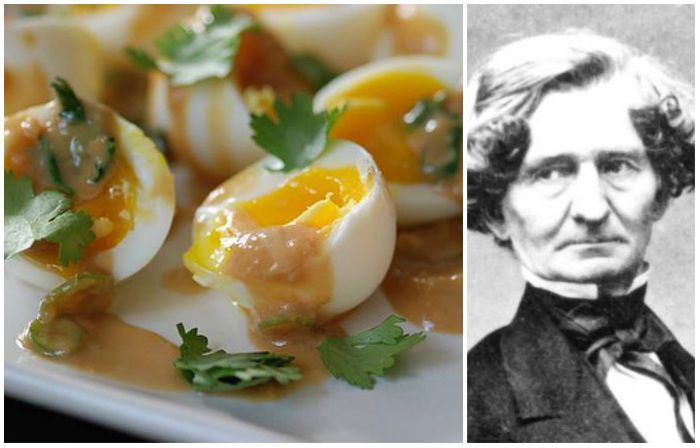 6. Bizet Cake
The French composer of Carmen and other renowned operas has a consommé named for Bizet as well as a marvelously light cake with delicately flavored buttercream filling spread between the layers.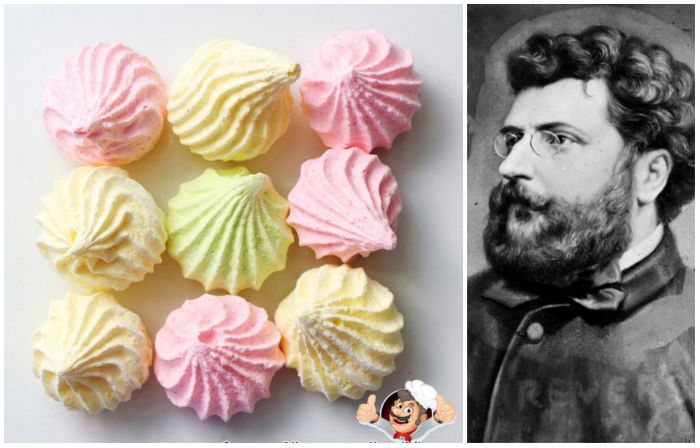 7. Jansson's Temptation
Jansson's temptation or Janssons frestelse is a traditional Swedish casserole made of potatoes, onions, pickled sprats, bread crumbs, and cream. It has often been claimed that the name originated with the opera singer Pelle Janzon, remembered as a gourmand.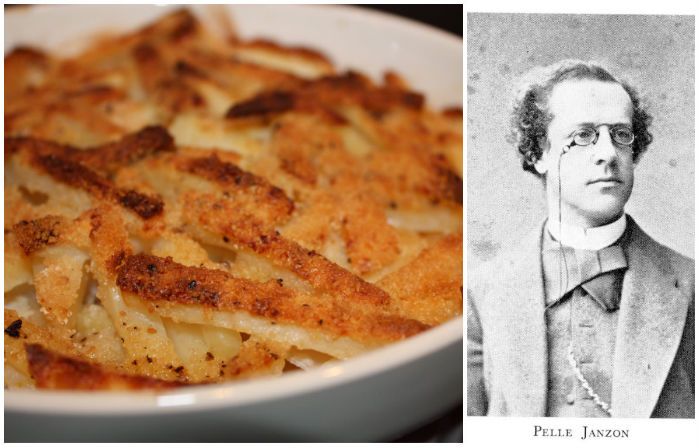 8. Jenny Lind Melon
The Jenny Lind Melon is an heirloom cantaloupe first introduced in the 1840s. Unlike most other types of cantaloupe, its flesh is light green, rather than orange. It is commonly believed to have been named for the singer Jenny Lind.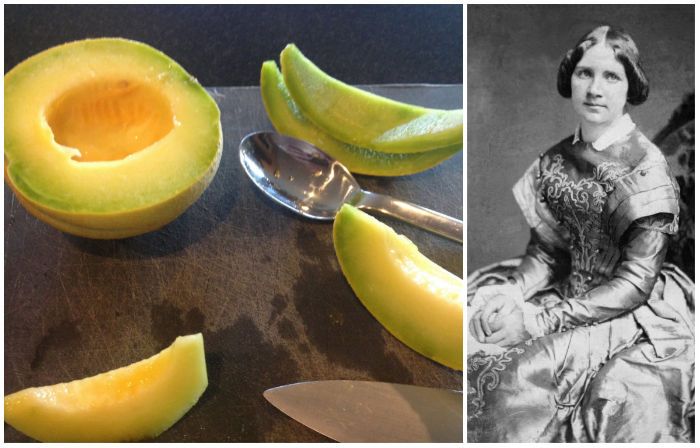 9. Mozartkugeln
The Mozartkugeln or the Mozart ball, originally known as the "Mozartbonbon", was first created by the Salzburg confectioner, Paul Fürst, in 1890 and named after Wolfgang Amadeus Mozart. The confectionery Fürst still produces the original Salzburg Mozartkugeln by hand according to the original recipe and only sells them in its shops or over its website. As the Fürst confectionery does not own a trademark for it, there are numerous imitation products, most of which are produced using industrial techniques.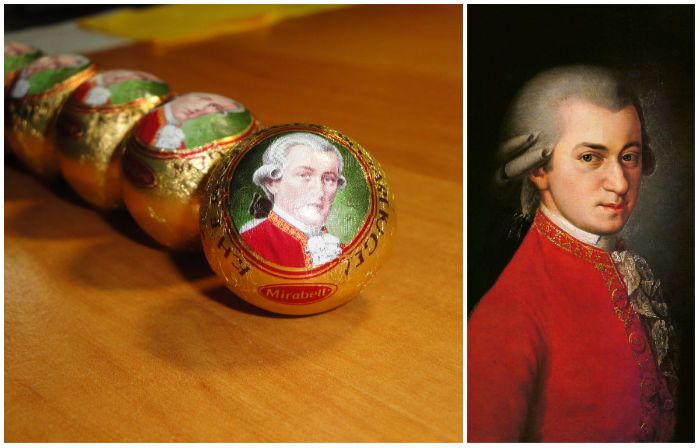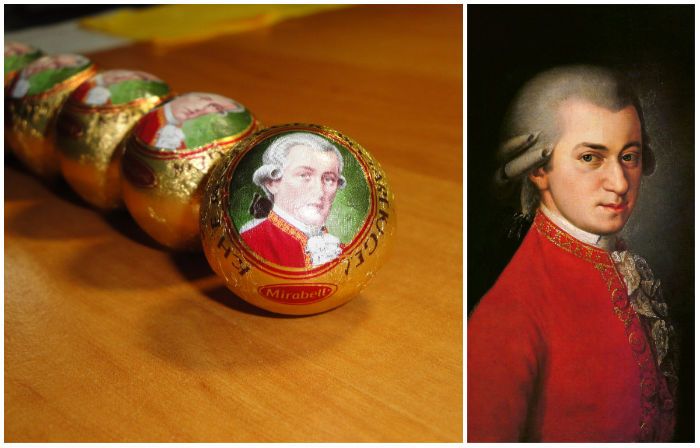 10. Rigo Jancsi
Rigó Jancsi is a traditional Hungarian and Viennese cube-shaped chocolate sponge cake and chocolate cream-pastry. It gained popularity in the former Austro-Hungarian Empire and is named after Rigó Jancsi, a famous Hungarian Gypsy violinist.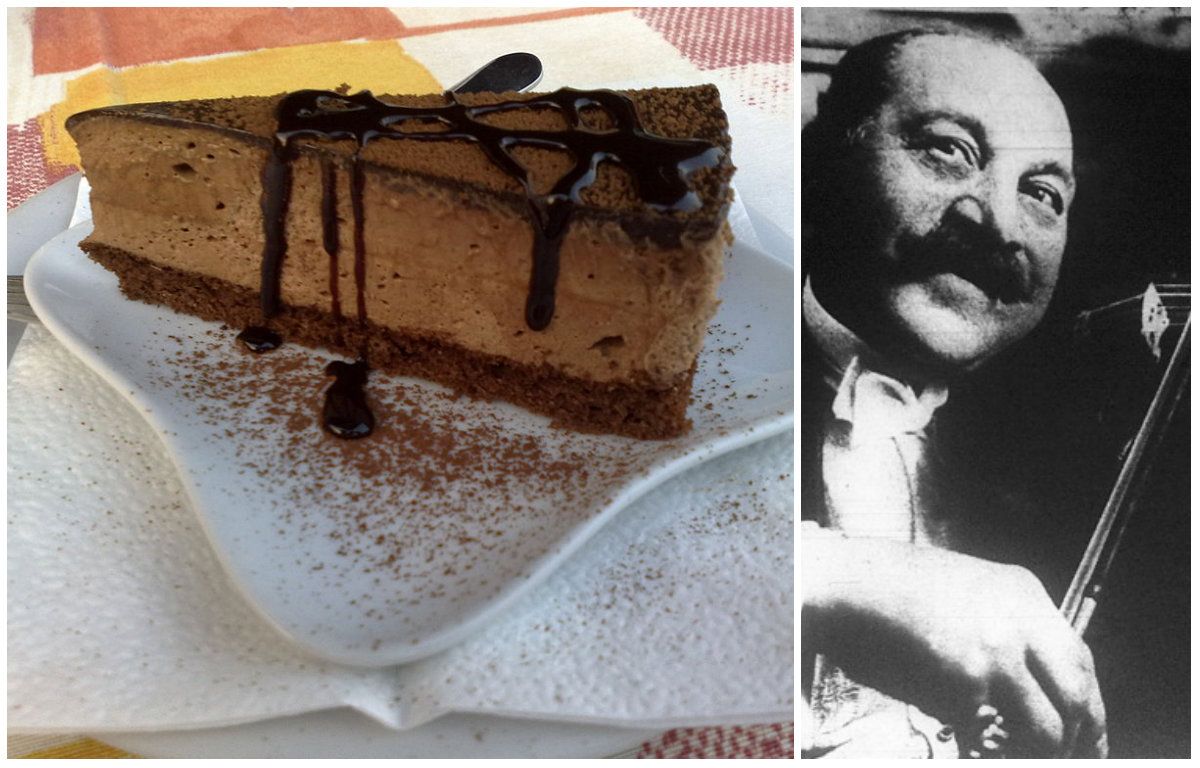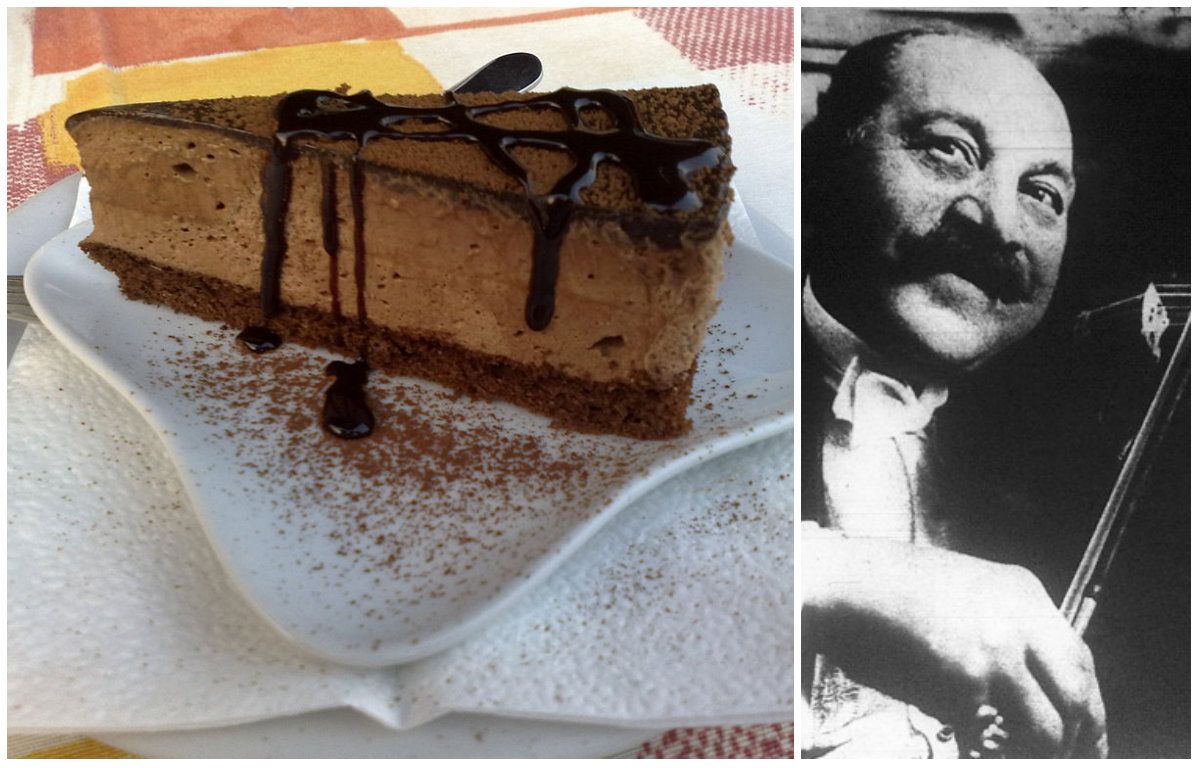 11. Tetrazzini
Tetrazzini is an American dish often made with diced fowl or seafood, mushrooms, and almonds in a butter and parmesan sauce flavored with wineor sherry and stock vegetables such as onions, celery, and carrots. It is often served hot over spaghetti or some similarly thin pasta, garnished with lemonor parsley, and topped with additional almonds or Parmesan cheese. The dish is named after Italian opera star, Luisa Tetrazzini.
12. Peach Melba
The Peach Melba is one of the most famous and beloved desserts in the world. It's a dessert of peaches and raspberry sauce with a vanilla ice cream named after Australian soprano Nellie Melba. In 1892, Nellie Melba was performing in Wagner's opera Lohengrin at Covent Garden. The Duke of Orléans gave a dinner party to celebrate her triumph. For the occasion, Escoffier created a new dessert, and to display it, he used an ice sculpture of a swan, which is featured in the opera.