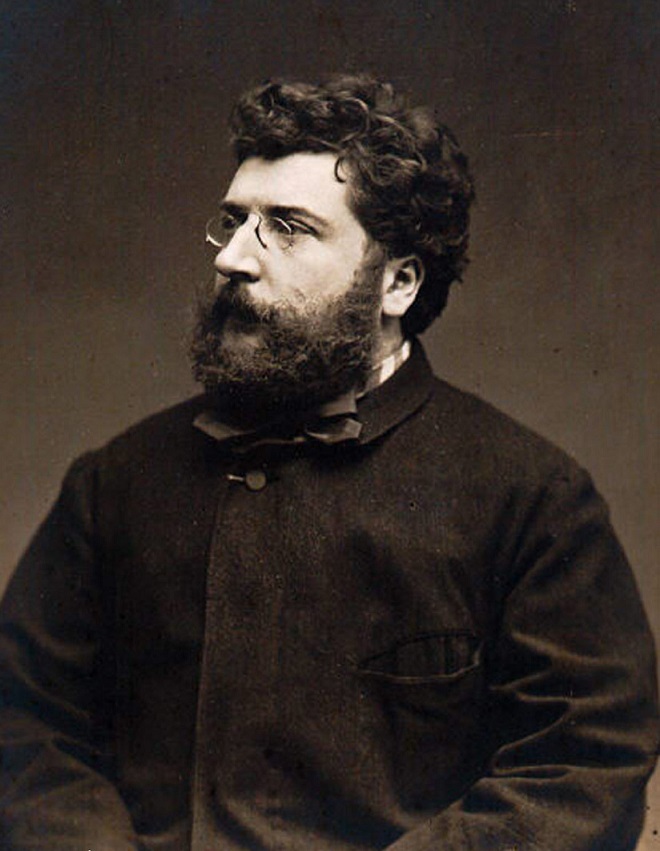 Georges Bizet (1838 – 1875) was an outstanding French composer whose musical genius landed him many prizes in a relatively short musical career, including the prestigious Prix de Rome. His most popular work was Carmen, although he wrote many other great pieces.

Feel free to Subscribe to Our YouTube Channel if you like this video!
Facts About Georges Bizet:
1. He was known by another name
Georges Bizet was born in the name Alexandre César Léopold on 25th October 1838. Two years later on 16th March 1840, he was baptized, Georges. It has never been clear how this name came to be.
2. His talent impressed the masters
Georges associated with many famous composers of his time for his talent. Pierre-Joseph-Guillaume Zimmermann came back from retirement to work with the boy on Fugue and Counterpoint.
Bizet also received piano lessons from celebrated French pianist Antoine Marmontel. He won two prizes for piano when under her coaching.
Famous pianist Charles Gounod offered to become the boy's mentor after tracking the boy's performance at the academy. When performing at a dinner party in 1861, Georges played to an audience that included Liszt. He made a huge impression by playing Liszt most complex piano pieces by sight reading. Georges also became a friend of Gioachino's Rossini's after making a huge impression with his piece 'Le Docteur miracle'
Bizet also interacted with Jacques Offenbach because Le Docteur miracle had been submitted in a competition organized by Offenbach.
3. Georges was a musical family
Georges' father was a hairdresser but a part-time vocal music instructor. He was a self-taught musician. The mother, Aimée Léopoldine Joséphine née Delsarte, was a good pianist, and she introduced him to the piano. Georges' uncle, François Delsarte, who lived as a singer who performed at the royal courts of King Louis Phillipe and Emperor Napoleon III. This uncle's recommendation would prove very useful to Georges admittance to the Paris Conservatoire.
4. He was admitted to the Paris Conservatoire at only 9
Georges received vocal and piano lessons from a very tender age. Georges appeared before Joseph Meifred of the Paris Conservatoire while he was nine years old. The virtuoso was highly impressed by the young talent and recommended him for early entrance before the minimum required the age of 10 years. Georges was admitted on 9 October 1848, just 16 days from his 10th birthday.
5. He was not a financial success
Georges' early performances were not well received. He wrote religious compositions like 'Te Deum' which failed to impress. Interestingly this piece was to be rediscovered in 1871. Georges also wrote the operas 'The Pearl Fishers' and 'La Jolie fille de Perth.' These operas were to become popular in the 20th century long after Georges was dead. One of his pieces 'Ivan IV' only premiered in 1941! Georges struggled financially and supplemented his income by writing music for others.
6. He won the Prix de Rome
In 1857, Georges composed the cantata, 'Clovis et Clotilde.' This piece went on to win the prestigious Prix de Rome. This prize included a financial reward as well as 5-year music scholarship grant to study at different music schools in Paris, Rome, and Germany.
7. He joined the French National Guard
When the Franco-Prussian war erupted in 1870, Georges joined the Parisian National Guard and trained to guard the city. He was noted to have complained that the outdated guns were more dangerous than the Prussian enemy. He refused to leave the city even when the Prussian army surrounded Paris. The war ended without him seeing any action.
Interestingly, Georges was to flee the city in March 1871 when the radical socialist government of La Commune de Paris became a menace to those it felt were a threat including performers like Georges. But he returned to Paris in May the same year.
8. Carmen's heartbreak killed him
George's most famous work was also his biggest heartbreak. Carmen was a revolutionary piece, a four-act opera that he based on a novel of the same title, by Prosper Merimee. The libretto was written by Ludovic Halevy and Henri Meilhac.
Carmen premiered in Paris on 3rd March 1875. The opera had a mixed reception as the audience was used to comic operas, and Carmen was something new. The opera performed for 48 nights without ever having seen a full house.
Georges was teaching the piano when working on Carmen, perhaps the reason he felt so disappointed when the opera was not well received. Seeing it as a fiasco, Bizet sunk into depression and died 3 months later. Carmen was to be later recognized as one of the finest works of the romantic period. It still pulls crowds to this day.
9. Carmen has a Wolof version
Carmen's popularity saw it done in different versions. A flamenco version of the opera was done by Carlos Saura in 1983. An African-American version, titled Carmen Jones was done in 1943 by Oscar Hammerstein II. The opera has been performed in African languages of Wolof in Senegal, and Xhosa in South Africa.
10. He was a poster boy for cigarettes
Georges was a heavy smoker. His love for cigarettes put his face on Will's Cigarettes as an endorsement. He constantly suffered throat ailments from 1873 due to tobacco. This love for cigarettes and the emotional depression from the dismal performance of Carmen made his health deteriorate.
Georges died of a heart attack on 3rd June 1875 at a young age of 36 years. Music fans later discovered his genius in Carmen, terming it as one of the greatest works of the romantic era. Bizet became more celebrated in his death more than in his life. He received the Chevalier of the Legion of Honor.