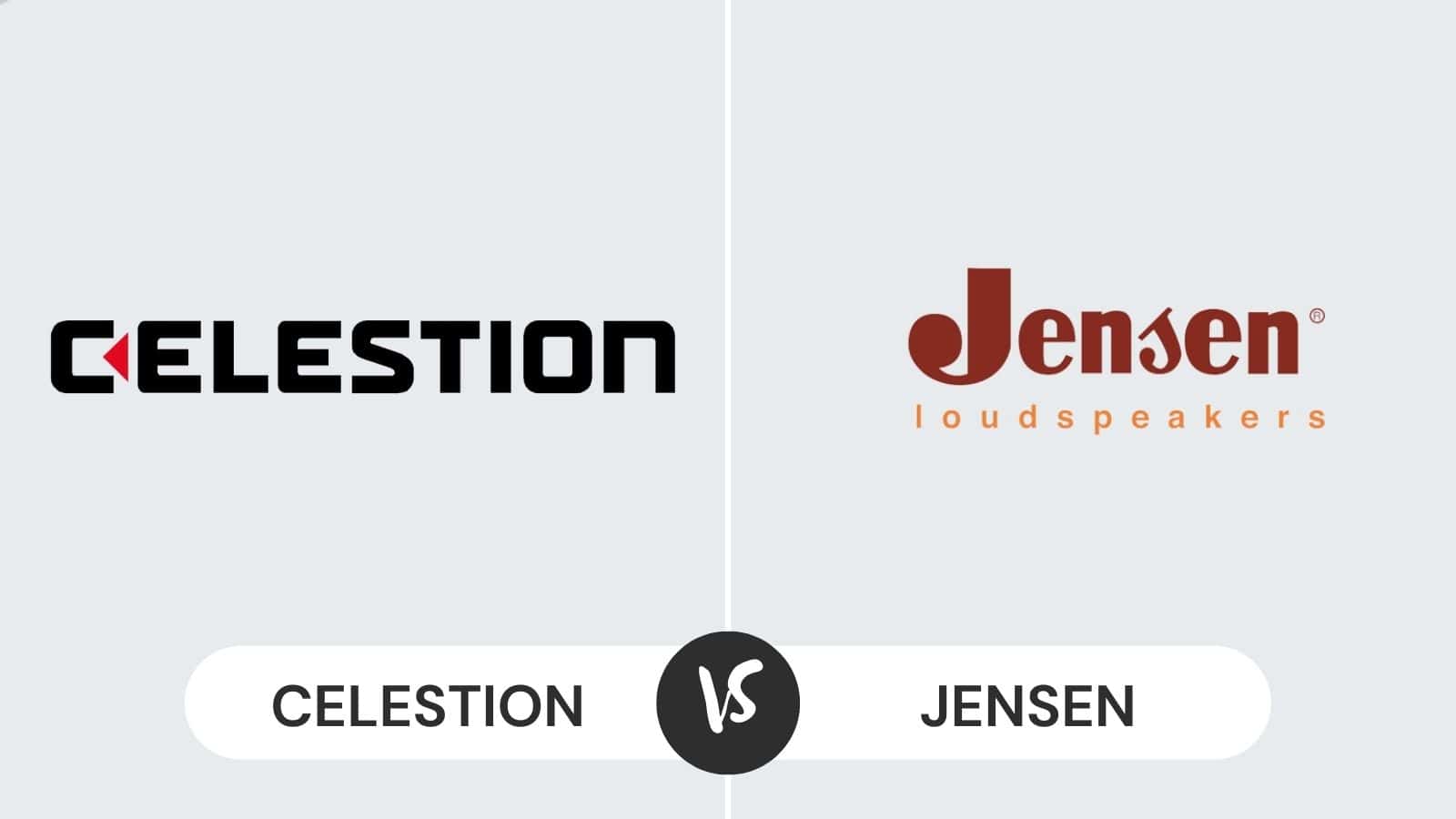 Let's get one thing straight: speakers and amps significantly contribute to the overall tone produced by a guitar player. They are not simply the final step in the signal chain; they are so much more.
They are accountable for translating the combined aspects of the overall sound, including the guitar, cabling, pedals, and amp choice, into the tone we hear.
Therefore, there is not a great deal that you will need to be concerned about if you are aware of your requirements and select the appropriate brand of speakers per those specifications.
You may get your hands on two such extremely popular brands of speakers known as Celestion and Jensen. But there are a few things that you might need to know about them to choose the option that is most suited to your needs:
Celestion vs Jensen Comparison
| Feature | Celestion Speakers | Jensen Speakers |
| --- | --- | --- |
| Pricing | Slightly higher-priced | Less expensive |
| Company Origin | The United Kingdom | United States |
| Founding Year | 1924 | 1927 |
| Quality | Premium | Standard |
| Power Capacity | 60W | 100W |
Celestion
To begin with, Celestion is a British manufacturer, and the company's speakers are exported to every region of the world.
They are the best among the various professional speakers that you can acquire to play any of those instruments, including guitars, drums, pianos, and more.
The company, now known as Celestion, was established in 1924. Because it has over a century's worth of manufacturing experience, there is almost nothing you will be lacking in these speakers for sure.
Pricing
The Celestion range features several reasonably priced amplifier speakers manufactured in the United Kingdom.
These models, built to demanding standards for great durability and consistency, are ideal for players concerned about their finances and interested in upgrading the sub-par stock speakers equipped with their amplifiers.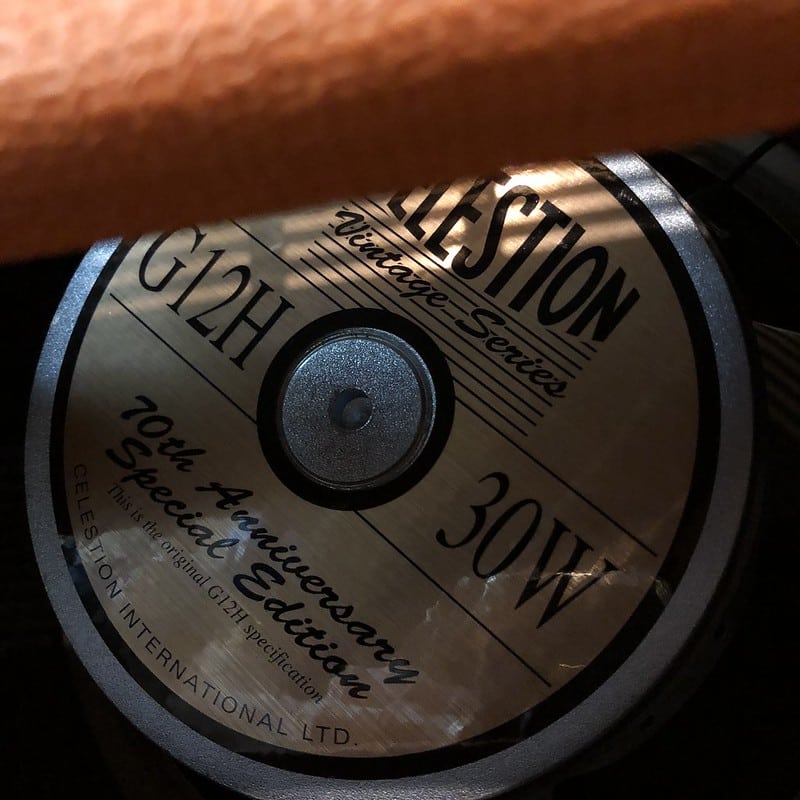 These specific versions are utilized as standard components in various production amplifiers, which is a testament to both the quality and value they offer.
Compatibility
Because these speakers are compatible with such a wide variety of electric musical instruments and accessories, you won't have to worry about nearly as much as you might otherwise.
You'll be able to take full advantage of the perfect combination of sound quality, clarity, and power levels offered by these devices.
Product Line
When it comes to the inventory, there is an extremely wide variety of options that you can obtain from Celestion.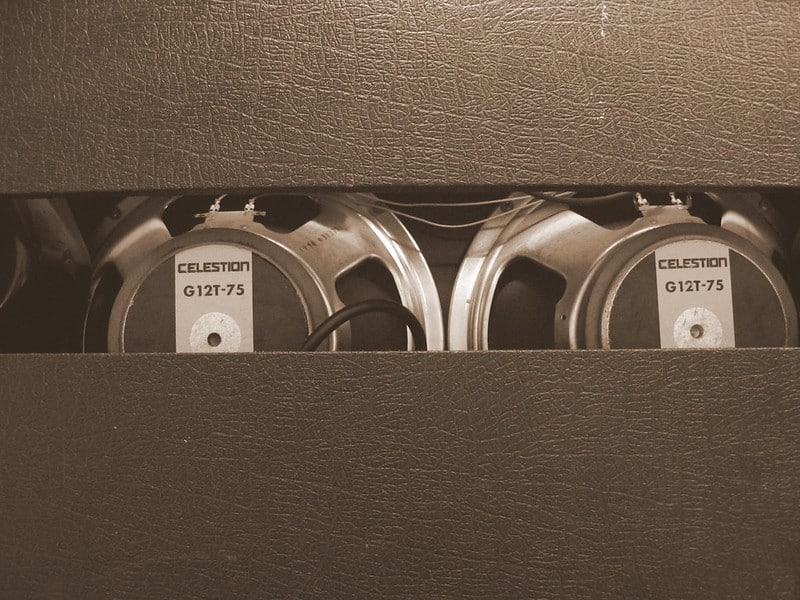 This means that you have the freedom to choose what meets your requirements the best and what you may require to make everything work out for you in the most beneficial way possible.
Celestion's range of guitar loudspeakers starts from the EIght 15, which is the standard 20W speaker.
This is a good choice for beginners, but if you want something that packs a more powerful punch, you may want to consider the Ten 30 or the G10 Greenback.
These are great choices for people who are interested in a more robust sound, as they're both rated for a power output of 30W.
If you want something that's really low, the Celestion Blue might be your pick, which has a nominal power rating of a mere 15W.
And, if you want something that's more versatile and more powerful, go with the G10 Vintage, which has a power rating of a whopping 60W.
As you can imagine, Celestion's got a little bit for everyone. They also have a fairly elaborate comparison tool on their site that you can use in order to figure out exactly what you'd require in terms of power output or impedance.
Jensen
Another company that makes speakers is Jensen, which operates out of Illinois in the United States. Jensen is a brand name. They are a very well-known company, and they entered the market in 1927, only a few years after Celestion did so.
However, Jensen was able to achieve success during the decades of the 50s and 60s by capitalizing on the widespread adoption of its speakers by the leading manufacturers of bass amplifiers and guitars for a variety of musical applications.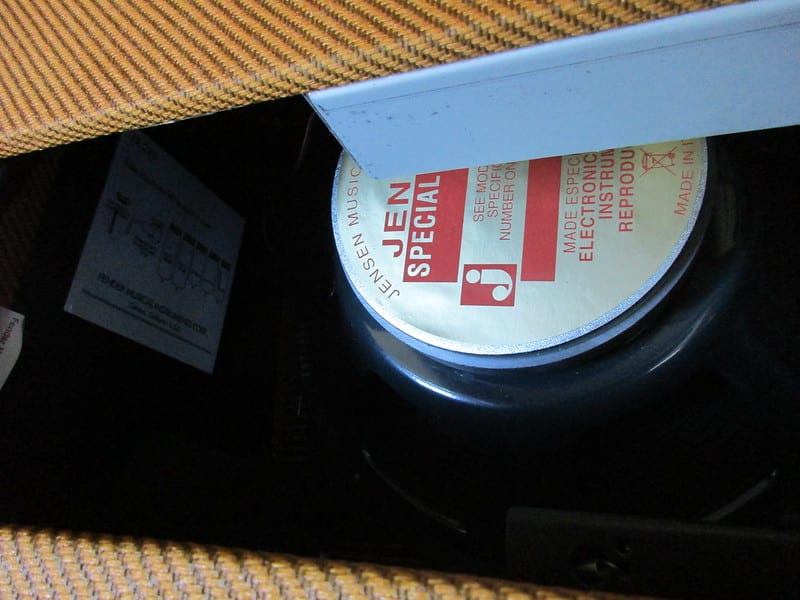 Performance
If you are looking for solutions that are not only performance-optimized but also durable due to the ergonomic design of Jensen speakers, then they can be exactly what you need to get what you're looking for.
This speaker has a sound that is incredibly clear and uncolored in any way. In a normal setting, when playing music that did not have a substantial amount of bass, it did not give any indication of the tremendous bass potential that it possessed.
However, the bottom-end performance was up to the challenge when the program required it.
This not only ensures that the output you receive is perfect, but it also protects the speaker from the majority of the environmental factors that could potentially damage your equipment.
Keeping all of this in mind, it is possible that it is the ideal brand for you if you are not looking for something extravagant.
Pricing
This is because they are among the most cost-effective, long-lasting, and unquestionably the best possible speakers that you can get in terms of both their longevity and their performance.
You can get a wide variety of ceramic and classic speakers from Jensen, and they also have bass speakers in their inventory.
This is done to ensure that you don't have to miss out on anything, and it also provides that you will have the freedom of choice to get the speakers you need to make it work for all of the requirements you might be having.
It is important to point out that these speakers have a high sensitivity, which means that they are efficient and that their impedance never drops low enough to cause difficulties for any amplifier.
Both of these factors contribute in a significant way to the speaker's suitability for use in any home music system.
A ceramic magnet is housed within these Jensen speakers for improved acoustic performance. It gives the speaker the ability to multitask in an extremely effective manner.
It does an excellent job of maintaining the speakers' audio quality while at the same time allowing for considerably more rapid heat dissipation.
It contributes in a roundabout way to the fact that Jensen's loudspeakers are resistant to misuse caused by problems such as high volumes and overheating.
The Bottom Line
The speakers are an important part of a music studio whether you are practicing on your guitar or performing on a stage. So selecting the right speaker pair is crucial with so many brands available in the market.
This article reviewed two of the best guitar speakers that you can buy. Though most musicians and music lovers highly recommend both these brands, you must come down to one of them.
After properly comparing all the features, Celestion is the winner. It has more features and is built as a premium quality product. You can trust these speakers and try them yourself. They'll surely enhance your music experience in many folds.