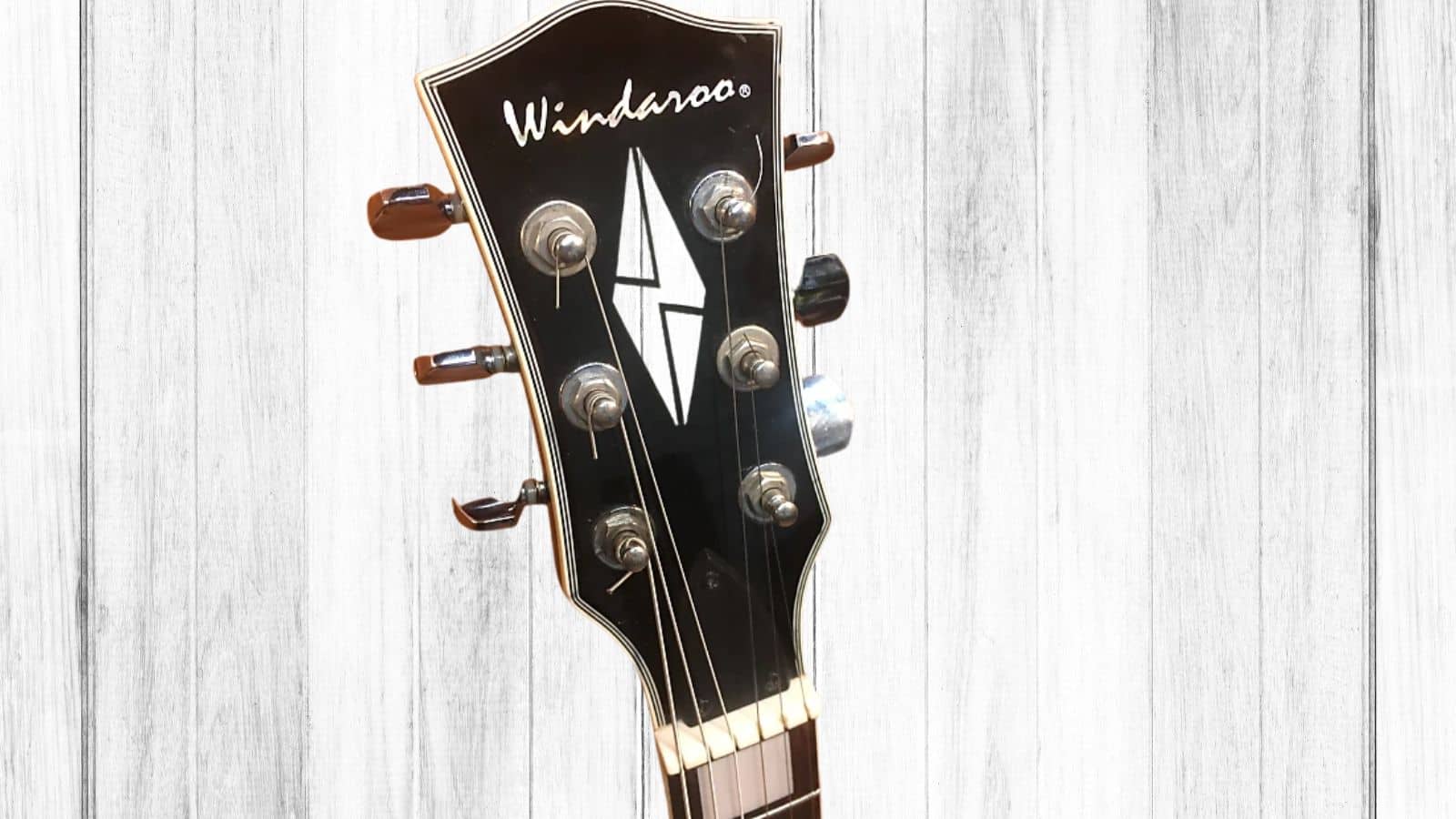 All the reasons why guitars are popular would make a long list. They are versatile, easy to learn, and portable, making them an automatic choice for many musicians all over the world.
They have been used to record thousands of albums, and even those people who are familiar with their construction and tones that are not into music.
Having said that, the guitar industry has never been more competitive. With many businesses entering the arena and hundreds of companies already established, you may go through option paralysis when choosing a brand to buy your first guitar.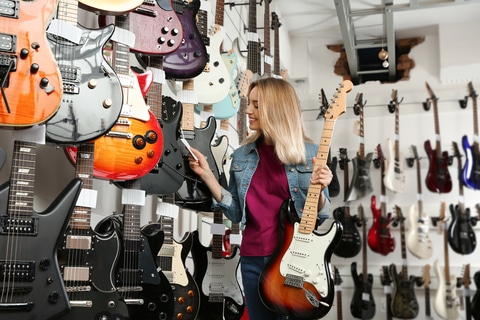 Of course, you'd want to buy from a reputed brand that offers reliable instruments. If you have done some research on guitars, you must have come across Windaroo guitars.
Based in China, Windaroo guitars is a renowned brand known for manufacturing top-end powerful guitars. The company came into being a long time ago, and with decades of experience, it surely knows how to craft guitars perfectly.
However, no matter how popular a brand is, you cannot just walk into a store and purchase a random guitar. So, if you are looking to buy a Windaroo guitar, this article is for you.
Today, we will discuss Windaroo guitars in detail and take you through some of their best-selling offerings. Let's get started!
All About Windaroo Guitars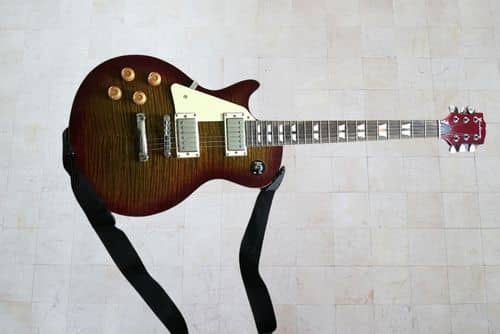 If you have not heard about Windaroo guitars, that is probably because Windaroo changed their name from Windaroo to K Tone not so long ago.
If you were wondering why Windaroo hasn't released any newer models in recent times, it is because new models are launched under the K Tone brand name.
The thing about Windaroo guitars is that it keeps experimenting with new things. The company keeps innovating and improving its products, which is the major part of the reason why it is so popular among musicians.
Their designs set them apart from their competitors. Their electric jazz guitars and hollow bodies both have some unique and interesting designs that you may like or hate, depending on your preference.
For example, the 4 String Bass electric guitar by Windaroo guitars features a machine gun design. While you may find it silly, many users have actually liked it, and it has created quite a buzz in the music industry.
Regardless of their unorthodox designs, Windaroo guitars are miles ahead of its competitors in terms of sound output. So, don't let their untraditional designs make you think that they are any less capable.
Construction
The fretboard of most Windaroo guitars is made of rosewood, which is a popular material when it comes to fretboards in electric or acoustic guitars. It has a great hand feel, making the fingerboard smooth and comfortable to hold.
Any musician will tell you that comfort is an important aspect while playing guitars. If you are not feeling comfortable, you won't be able to achieve your desired tones.
Talking about the Windaroo guitars, their sleek finish will surely float your boat, and you will have a great playing experience.
Thanks to their premium construction, they are ideal instruments for long playing sessions. So, whether you want to perform in gigs or jam with your band, you can hold it for hours.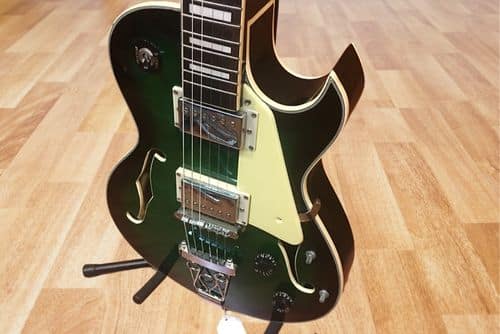 Apart from that, rosewood is quite hard and stable, too, making the guitars more durable than other guitars on the market.
Windaroo guitars has a reputation for using premium materials in its instruments, and their electric guitars are no exception.
The necks are made of maple in most models, which adds brightness and clarity to your tones. As a result, the tones you hear will be bright and crisp.
Having said that, models with necks made of other materials are also available at Windaroo guitars. Of course, your music taste is your personal choice, and you may not like bright tones coming from the maple necks.
So, you can opt for one with a rosewood neck too. Rosewood also has excellent tonal characteristics and is durable too. However, maple necks are a preferred option for most users.
Performance
Some of the electric bass guitars by Windaroo guitars feature tone knobs too. For those who don't know, tone knobs are used to remove harshness from the tones.
Turning them down decreases the high frequencies, and similarly, if you want to increase the frequencies, you can turn the knobs up. All these features contribute to a guitar's playability.
Now coming to pickups, Windaroo guitars feature both single coil pickups and humbuckers. It depends on your model, and you can get any of them depending on your taste.
If you are into sharp and clear tones, a single coil pickup would be a great choice for you. On the other hand, you can opt for a humbucker pickup if you like warm tones.
Having said that, most guitarists prefer humbucker pickups as they produce rich sounds without hum.
Now talking about the company's offerings, Windaroo guitars offers guitars for everyone. Whatever your playing needs are and whatever genre you want to play, there is a Windaroo guitar for every playing style.
The company offers both electric and acoustic guitars, which are available in many shapes and sizes.
Electric guitars are a better option for beginners as they feature light strings and thin necks. Their strings won't hurt your hands, even if you pluck aggressively.
However, one key glaring issue with these guitars is that they require external amplification as they cannot produce volume at high levels. So, if you are to perform in a gig, you'll have to use it with an amp, which of course, you will have to buy separately.
Acoustic guitars, on the other hand, feature heavier strings and have larger bodies. Plucking an acoustic guitar requires skills and strength that beginners don't have. However, they are sturdier and can produce high volumes.
Another cool thing about the Windaroo guitars is that they are quite lightweight. Most of them weigh around 10 lbs, which is quite manageable. This makes them a great travel companion as you can take them wherever you want.
Design
In terms of design, the Windaroo guitars look just as good as they sound. The company offers you a variety of colors to choose from, all of which look great. From blue to black, Windaroo guitars are available in many colors.
And yes, it is better to use a case to protect your guitar. It will keep your guitar protected from dust particles when performing outdoors.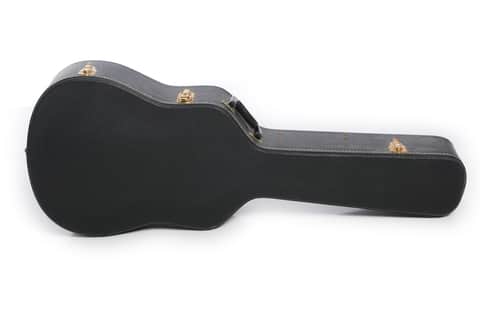 There are many reasons to love Windaroo guitars, but the reason that stands out the most is their surprisingly reasonable prices.
The company offers its guitars at prices that dramatically undercut its competitors. Even the flagship guitars are retailed at reasonable prices. As a matter of fact, a major portion of its guitars' popularity comes from their low prices
This is because the company assembles and manufactures its guitars in China. Due to low labor costs in China, they sell the instruments at low prices and still make huge profits.
The Bottom Line
Windaroo guitars is a company that offers a wide range of instruments at reasonable prices. With its durable and powerful acoustic and electric guitars, the company has staked its claim on the hearts of many guitarists.