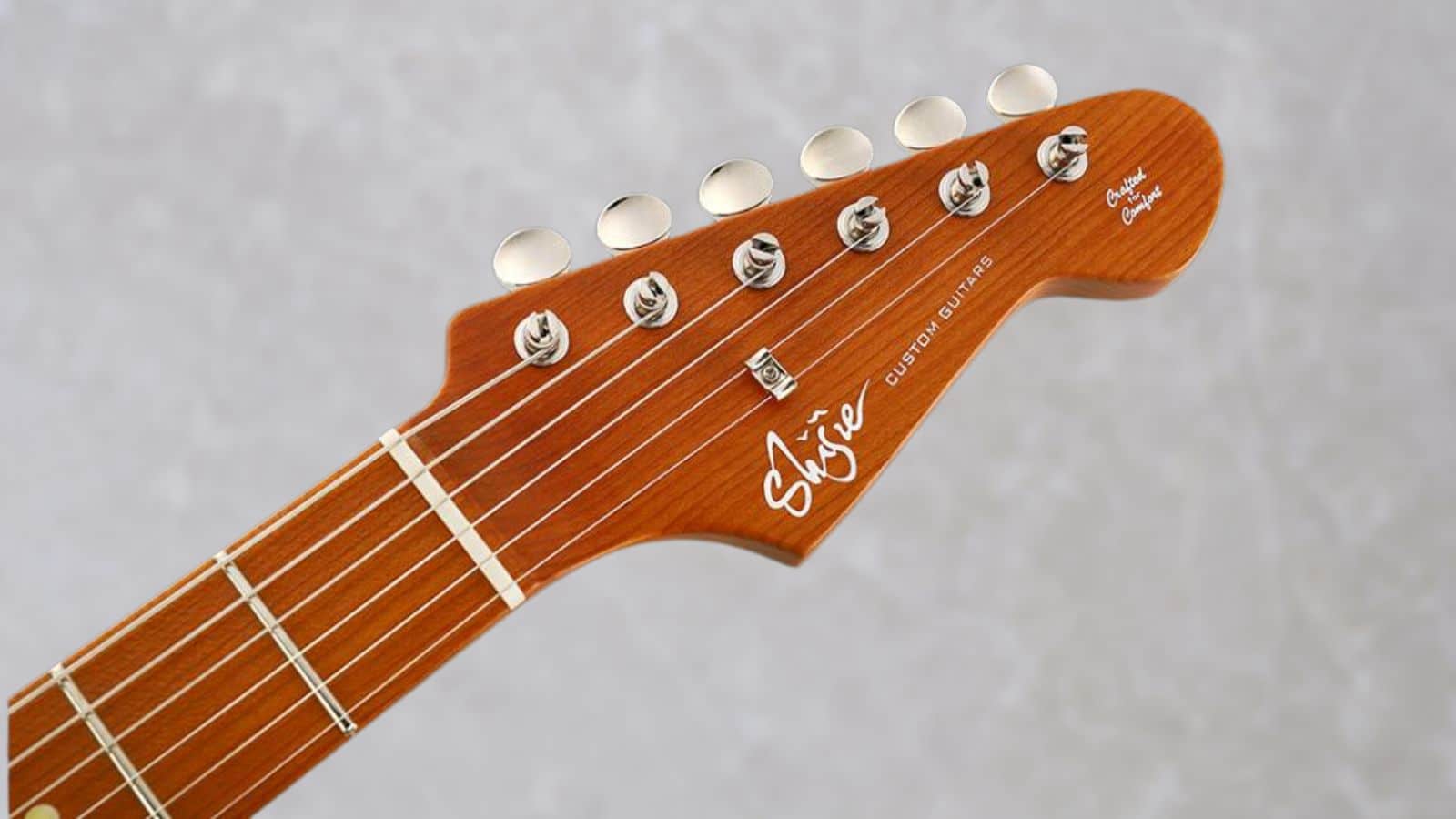 All the reasons why the guitar is a popular musical instrument would make a long and detailed list.
With its portability, affordability, and high versatility, it is extremely popular among beginners and pro musicians. It goes well with other instruments and can also be played solo.
With the guitars getting more and more popular, many companies emerged in the industry. However, only a few have been able to make a mark. Shijie Guitars is one such company.
Although the company is relatively new to this business, it has quickly established itself as one of the major players in the guitar market. It is now operated under the name of Enxi Guitars.
Although Shijie guitars are manufactured in China, the company enjoys a great global presence. It is known for offering top-quality guitars at reasonable prices.
Its guitars have been endorsed by many professional guitarists, which is a testament to their reliability. As a matter of fact, a significant portion of the company's success comes from the YouTube reviews of its guitars.
In this article, we will discuss Shijie guitars in detail and tell you what makes them different from other brands. Let's delve into it without any further ado!
All About Shijie Guitars
First things first, the Shijie guitars are constructed meticulously for optimal playability. Enxi Guitars has a team of highly skilled and knowledgeable engineers who design the guitar after taking each aspect into consideration.
From its strings to pick up, everything is placed exactly where it is supposed to be. Furthermore, the Shijie guitars are made of durable materials for longevity.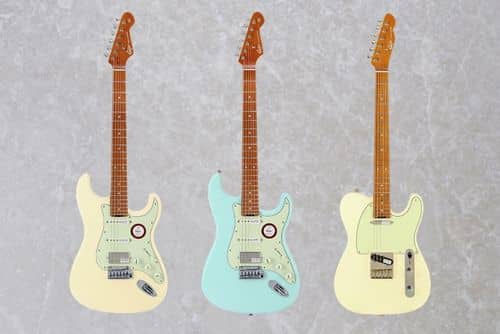 It uses hardware and other parts from well-renowned brands like Hipshot, Seymour Duncan, Jescar, etc. Moreover, the guitars and their components go through a thorough inspection after their manufacturing.
So, you can rest assured knowing that the components won't wear out after a few months. If taken care of properly, this guitar can serve you for years.
Performance
These premium components also contribute to the guitars' tonal quality, and as a result, their guitars have warm tones.
They also have great sustain and resonance, making them a great option for anyone seeking quality guitars. Whether you are a weekend warrior or a professional player, you will love their tones.
What's even better? They are highly versatile and can be used to play almost every genre you can think of. All in all, the Shijie guitars have excellent tonal characteristics and can play many genres.
The best thing about the Shijie guitars is the accessories you get with them. They come with a gig bag to help you store them conveniently when not in use. It's no secret that dust particles from surroundings can accumulate on your guitar, ruining its look.
Of course, no one likes dirty guitars. So, this case comes in handy when storing it. In addition to that, you also get an accessories holder with a Shijie guitar. The holder is shaped like a guitar and allows you to store those little knick-knacks.
No other company offers this accessory holder, which tells you how thoughtful the company is. And yes, it is made of roasted maple, so it can withstand abuse effectively.
Design
Now coming to their design, the Shijie guitars look just as good as they sound. They have beautiful color combinations, and their premium finish further adds to their elegance.
From black to blue, Shijie offers you a variety of colors, all of which look equally beautiful. Although the design is not an important consideration when looking for a guitar, it is always better to have a great-looking guitar.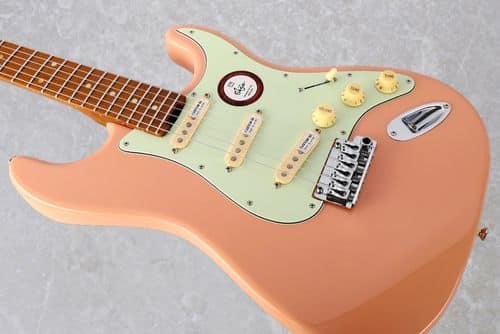 The Shijie guitars are not only designed to be beautiful but also to be easy to handle. They are shaped to fit in an average adult's hands and are not too slim to make it difficult to play one string at a time.
Furthermore, most models are lightweight, which makes them easy to carry. Just put your guitar in a bag, and you are good to go! If you are a playing professional and attend gigs often, Shijie guitars would be a perfect choice for you.
However, some people are skeptical about purchasing a lightweight guitar as these guitars are more prone to breaking as compared to heavy guitars. So, if you are looking for a more durable guitar, consider choosing one with a larger body.
Offerings
Whether you are a beginner or an expert guitarist, there is a Shijie for everyone. The company offers an extensive range of guitars. From acoustic to electric, you can expect every guitar type from Shijie guitars.
Apart from standard guitars, they offer relic guitars too. For those who are unfamiliar with this type, relic guitars are designed to look worn and scratched.
Construction
Most Shijie guitars have a T-shaped construction with a single cut at the lower part of the body.
They improve your playing experience as they enable you to access the strings more conveniently. They have shorter scale lengths and lower string tension, resulting in warmer tones.
When it comes to pickups, most Shijie guitar models feature a single coil pickup. This pickup is known for producing clear and clear sounds with a touch of bite.
Having said that, it is seen that they are not as loud as double coil pickups. So, if you want your guitar to sound louder, consider opting for a guitar with a double coil pickup.
Apart from that, You can also use a guitar amplifier to amplify your guitar signals. However, you will need to buy it separately as it is not included in the package.
Fortunately, there are dozens of amp models available on the market. However, make sure to check that it is compatible with your guitar before purchasing it.
The Shijie guitars also offer customized guitars. This allows you to choose components as per your liking.
Of course, music taste is a personal matter, so it's a great thing that you can get a guitar according to your specifications to match your playing style. Just reach out to the company, and you can have your one-of-a-kind guitar.
Shijie guitars stand proudly against its far more expensive competitors in terms of features and sound quality. They are retailed at a low price, yet they check all the boxes.
Even the flagship models come at a reasonable price, making them a great option for beginners. With their reasonable prices and great features, it's a little wonder Shijie guitars have been so popular.
Customer Support
Lastly, Shijie offers great customer support in case you run into some problems while using their guitars. Although Shijie guitars are pretty reliable, you cannot expect them to be perfect.
You can contact the company on its official website, or you can also reach out to them via email. They will soon contact you and address your problem. Furthermore, these guitars are backed by a warranty to give you peace of mind.
The Bottom Line
Based in China, Shieji guitars has established a strong foothold in the music industry. Their guitars pack tons of cool features and produce a variety of tones in a compact body. They feature premium quality components for extra durability.
The company has an impressive arsenal and offers all types of guitars at affordable prices. All in all, they are an excellent choice for electric guitars, thanks to their innovative features and great tonal quality.