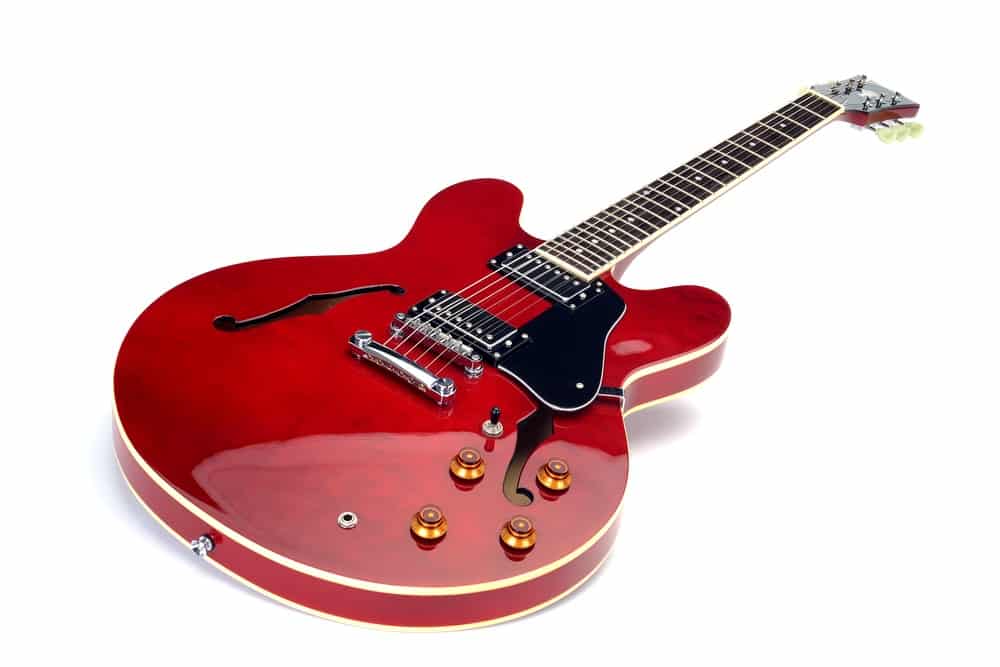 Cheap guitars are often thought of as beginner's guitars, and there are justified reasons for this. It doesn't always make sense for a beginner to purchase a high-end, expensive guitar when the ability to appreciate the instrument and all its qualities isn't there. Just like anything else, this ability to appreciate the superiority of the materials used, the depth of tone and the overall craftsmanship of the instrument is built over time from learning and deepening your understanding of the instrument.


However, what Firefly attempts to do is bridge this gap by using quality materials where possible to create a tone and build that would not normally associate with a $140 guitar. In some aspects, they have definitely achieved this as shown by ho highly sought after they are. However, in other areas, they fall short and very much do fall back into the category of a cheaper, more beginner-focused guitar. This article will break the guitar down to its nuts and bolts and take look at everything that makes it, and breaks it.
All About Firefly Guitars
The Firefly 338 is modelled after the Gibson ES-335, which has stood the test of time and is still one of the most popular guitars on the market. This alikeness is something that will immediately draw attention in new players as it will feel like they are getting their hands on a lookalike Gibson for a fraction of the price.
The FF-338 is designed with a centre block down the middle which mounts the pickups. Unlike complete hollow-bodies which have no centre blocks, this means that semi-hollow body guitars deal significantly better with more gain, distortion, and overdrive. These guitars are infamous for feedback; however semi-hollow bodies cut a large portion of it out in comparison. The guitar also sports the classic F-hole which is associated with the guitars, and help add to the sleek and stylish look of the guitar.
The small details can be just as important when it comes to musical instruments, and one seemingly small change can affect a lot. There is often a slight misconception about guitar necks that bolt-ons equal cheap and easy and set necks equal expensive and complex. This isn't necessarily true, as Leo Fender himself favoured bolt-on necks. They can be made with great quality and care, and are unique in their right; however, where this misconception comes from is that almost all lower-budget guitars are built with poorly made, bolt-on necks. They are significantly easier to install than set necks, so for many companies, it is simply more economically viable and efficient to opt for poor quality bolt-on necks.
Firefly set themselves apart by constructing their instruments with set necks that feel great to play the hand.  A set neck helps to transfer the resonance between the neck and the body of the guitar more swiftly and with less interference, creating a fuller, warmer and brighter sound.  This efficiency especially compliments the overall design of the semi-hollow body as the guitar by nature of its design can experience a lot of resonance to the acoustic nature of it.
This guitar comes with 22 frets along a rosewood fretboard on a maple neck. Often where cheaper guitars fall short is the lack of attention to detail and care that goes into the design. The FF-338 has been found to have slightly too large cut-outs where the routing has been done for the pearl inlays. This leaves a noticeable outline around the inlays and for an experienced, trained eye this would be a major gripe and would be spotted almost immediately.
The FF-338 is also made with binding around the body and the neck which adds an extra air of quality to the design. Binding is often associated with higher-end, more expensive guitars. Some believe that binding does nothing except drive the price up further without any real benefit, however, if done right it can have both a stylistic benefit and a practical one.
It can act as a buffer for minor dings and knocks so that the body of the guitar remains undamaged and for many is a nice added detail that helps to emphasise the main colours and features of the guitar. In this instance, the guitar manages to set itself apart from the crowd with this seemingly small detail as it immediately gives the illusion that it is a more expensive instrument that it is in reality.
The paintwork on these guitars plays a major role in their reason popularity. The gold model of this semi-hollow is one of the most popular and for good reason. The gold paint pops, and the allure of the subtle sparkles amongst the body of the guitar is almost irresistible. Other colours include a deep blue with a subtle gradient as the darker shade of blue surrounds the border of the guitar which then gets lighter towards the middle.
As well as this there is also a smooth, rich walnut coloured body where the wood is most visible, adding an essence of character and sophistication to it. Of course, Firefly also manufactures the classic sunburst model which is so often associated with Gibson ES-335'S. However, the designs are not flawless and whilst they are visually very appealing and look just as good as a higher-end guitar, there is a lack of precision. These guitars have been known to have licks of paint in unwanted areas such as the base of the neck where it connects to the body. As well as this, minor finishing imperfections such as dimples of wood and small surface scratches.
The guitar also comes built with two chrome-plated humbucker pickups, just as the Gibson E-335 guitars. They help to create a big, warm sound. However, behind the appearance of these sleek chrome-plated pickups is an aspect that can cause musicians a lot of strife, especially those that gig regularly. The pickups are microphonic, meaning that feedback is more likely and can run musicians into trouble when involved with setups live on stage.
This is not to say that the pickups do not sound good, as in actual fact they provide a really warm and rich sound. The three-way pickup selector helps you to switch effortlessly between the neck and bridge pickups. The neck pickup provides a bold, clear sound with more defined tones whereas the bridge pickup is hotter with more treble.
For a beginner, many of the lesser quality features would go unnoticed. However, the interesting thing about this $140 guitar is that is has attracted almost more attention from experienced guitarists than beginners. Whilst this guitar is exceptional quality for what you're paying there is still a range of issues that an experienced payer will encounter when purchasing one.
Due to the low-quality tuning machines, the FF-338 does not hold tuning very well and can have the player spending more time returning the guitar than actually playing it. Poor tuners can cause a whole host of issues, such as your string(s) suddenly jumping out of tune mid-song leaving you stranded in a dissonant limbo until you can finally retune at the end of the song. Therefore, the tuners are often replaced with higher quality, more reliable ones to ensure greater stability in tuning. The nut may also need to be replaced; however, an alternative option is to file it down to the desired amount.
To finalise, this guitar is an all around the excellent purchase. No guitar is going to be perfect at a price point of $140, however when compared to the other instruments in this price range it surpasses them with ease. The guitar also comes with a 10ft, good quality cable that can withstand twisting all kinds of turning, a firefly strap and a pack of picks.
Simply on sheer playability, it trumps other beginners' guitars with its low action, good fret height, and well-sized neck. On the aesthetic front, they look just as good as any other guitars in the mid-range pricing, albeit there may be certain kinks and imperfections but generally they are designed with far for more precision than most other $140 guitars would be.
As mentioned, for the more experienced player this guitar in its original build won't cut it. Replacements and adjustments will be necessary but once this is done, there's no reason why it couldn't earn its place in on centre stage as a regular member of the band.