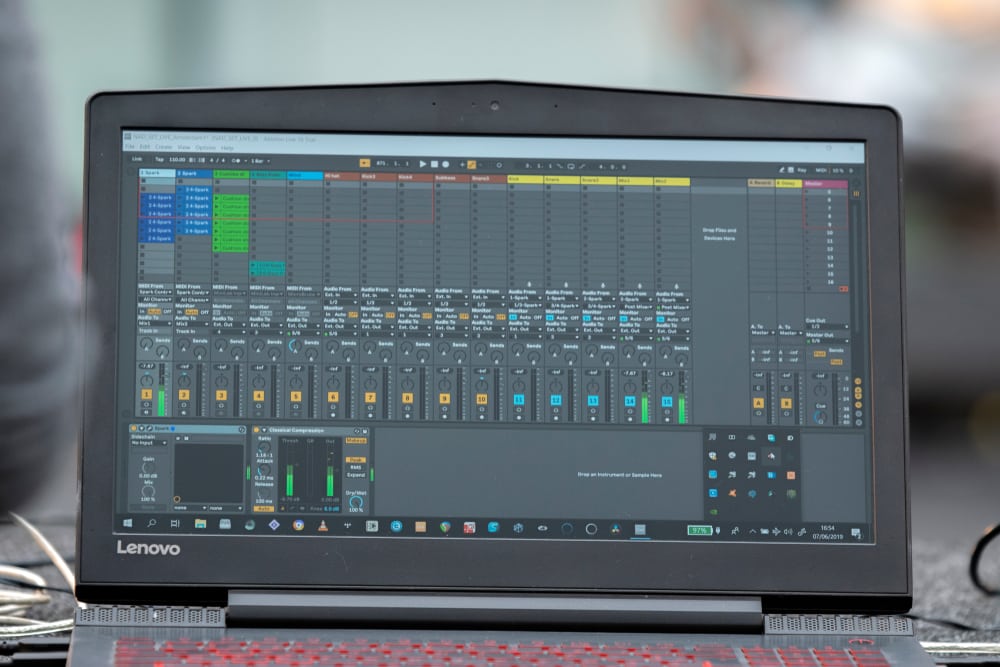 While talking about music, it has developed a great deal over time and all that would allow you to be enjoying a certain level of comfort. That certainly allows you to ensure that you are not messing up on anything and while doing that you can achieve the right level of perfection that you might be seeking at the same time.
There is software that you can use these days to enhance the audio quality, tunes, and even design some EDM. With all that, there are different software and you might get confused between them as to which one would be the perfect fit for your needs and that you would need to have just the right experience on it.
Speaking of all that, Ableton Live Lite and Pro Tools First are two such software that is highly sought-after and they get you just the perfect experience that you might be looking for. A few such things that you will need to know about them in detail and to choose between them will include:
Ableton Live Lite vs Pro Tools First
Ableton Live Lite
Ableton Live Lite is certainly one of the coolest options that you can get these days and it will allow you to enjoy just the perfect bit of attention to detail, controls, and tools that you can use to edit, enhance and make the software work for all the different sorts of needs you might be having.
Over time, Ableton Live lite has grown tremendously and it has grown its popularity since Ableton Live Lite software is being offered for free with some hardware equipment in the market and that too with a lifetime license that is never going to expire. That would certainly increase the software value and you will get to enjoy a seamless editing experience with the software that you love and will never be missing out on it for sure.
Coming to the features, you get a unique GUI on it that makes all the applications pretty easy for you to be enjoying. Along with all that, there is also a session view menu for flexibility and an improvised interface so you can compare the sessions, choose the best parts, and a lot more on the software at the same time. Moving forward, you will also be enjoying recording up to 32-bit and 192 kHz.
That is great when it comes to recording the vocals or any other instrument and then enhancing or editing it according to the needs you might have. With all that, you can also use Ableton Live Lite for group tracks since it has multiple audio formats support and even create some EDM on it according to your preferences. There is certainly a long list of audio effects that will simply be the best thing you can get.
Pro Tools First
Pro Tools First is one such thing that you get to enjoy with an extensive bit of control. The interface is just amazing and certainly much more interactive than any other audio software options that you might have a chance of getting your hands on.
In addition to that, their controls are certainly highly responsive along with getting you the perfect edge of accuracy over all the operations that you might want to use them for and that would be adding the perfect bits of professional editing software. The best thing about Pro Tools First is that you get multiple subscription plans with a list of features to choose from.
That will enable you to pay for only what you need and are going to use. There are some amazing plugins that you get from Pro Tools First and they are also offering interactive plans so there is hardly a thing to miss.
The only catch is that it might not be available for free with your hardware, but it is certainly worth the bucks that you might end up spending for it and if you are looking for something that is beyond ordinary, then Pro Tools First is the solution that you need and you should be opting for to make it work for you.