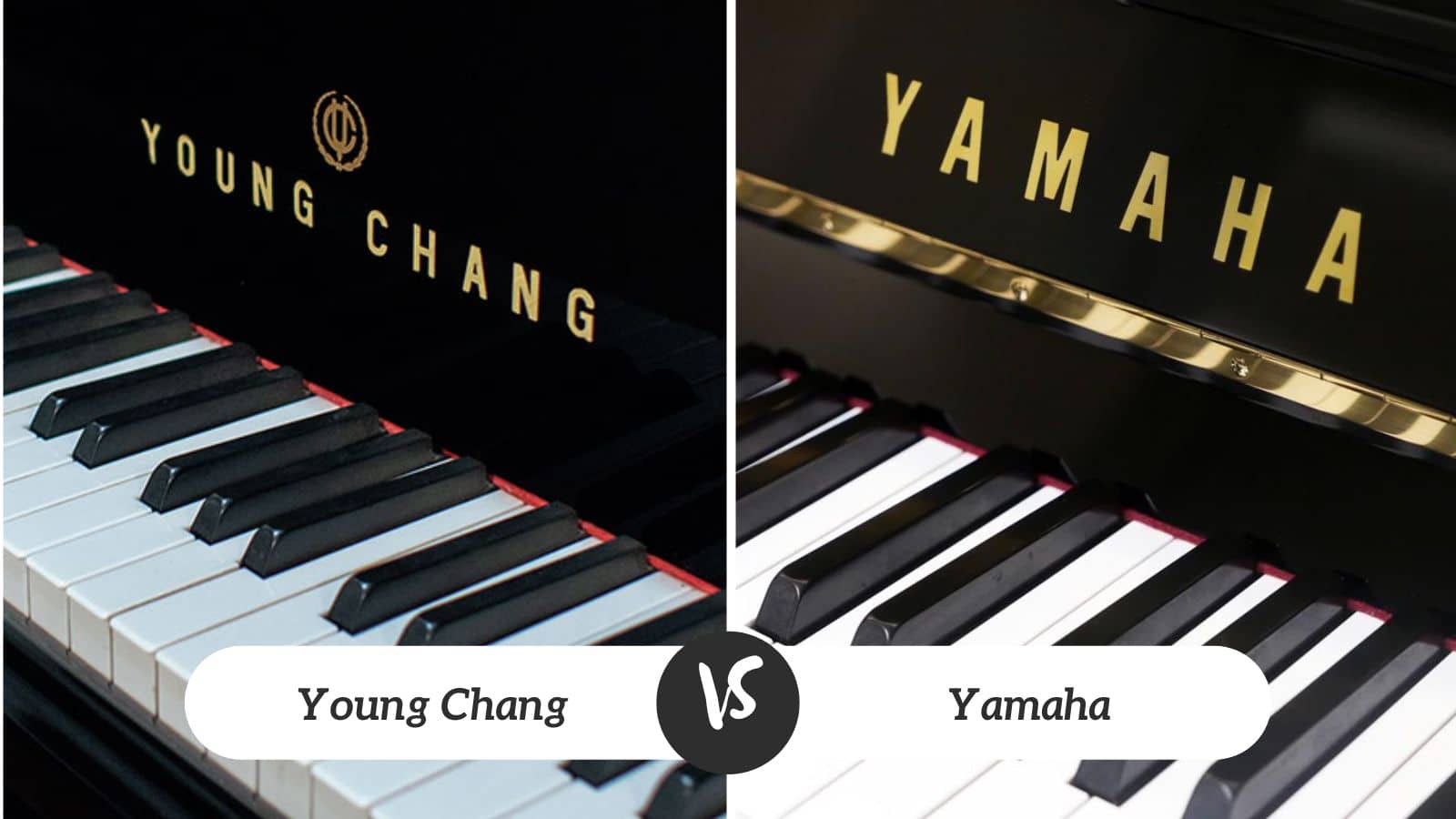 Both Young Chang and Yamaha are known for their exceptional value, quality craftsmanship, and exceptional quality pianos.
Although Young Chang entered the market relatively "late", they quickly caught up and produced high-quality pianos. Young Chang and Yamaha are among the best Asian piano producers.
Young Chang Piano vs Yamaha
Young Chang pianos are considered entry-level to advanced instruments catering to beginner and intermediate pianists.
Yamaha, on the other hand, caters to the whole range of piano enthusiasts. For example, from beginners to advanced to professional concert pianists, reflected in their wide range of pianos.
Upright Pianos
Below we'll compare the largest professional and student upright piano models that Young Chang and Yamaha manufactured.
Largest Upright Model – Professional Series
| Specifications | Young Chang | Yamaha |
| --- | --- | --- |
| Model  | Y-131 | YUS5 |
| Height | 51.7" / 131cm | 52" / 132cm |
| Keys | 88 | 88 |
| Key material | Basswood with maple button | Spruce keys with hardwood button |
| White Key Surface | Acrylic resin | Ivorite |
| Black Key Surface | Satin phenolic resin | WPC (Wood Process Composite) |
| Pinblock Material | 17-ply hard maple | Hard maple |
| Hammer molding | Maple | Walnut |
| Pedals | Soft pedal, muffler pedal, damper pedal | Soft pedal, sostenuto pedal/muffler lever, damper pedal |
| Casters | Small, single | Small, single |
Upright Model – Student Series
| Specifications | Young Chang | Yamaha |
| --- | --- | --- |
| Model | Y114 | b2 (b1 is 43" / 109 cm and the smallest) |
| Height | 45" / 114cm | 44.5" / 113 cm |
| Soundboard Material | Spruce | Laminated Spruce |
| Keys | 88 | 88 |
| Key Material | Spruce with maple button | Seasoned spruce with hardwood button |
| White Key Surface | Acrylic resin | Acrypet™ |
| Black Key Surface | Satin phenolic resin | Phenolic resin with wooden filler |
| Pedals | Soft pedal, muffler pedal, damper pedal | Soft pedal, muffler pedal, damper pedal |
| Casters | Single | None |
Grand Pianos
Young Chang does not produce concert grand pianos, so we cannot compare them to Yamaha's.
We have compared the largest grand piano Young Chang produces to the same two models in Yamaha's range to give you a fair comparison between the two brands. You can read more about Yamaha's other grand piano models here.
Specifications
Young Chang
Yamaha
Model 
Y185 (Pro Model)
CX3 (Pro Model)
SX3 (Premium Model)
Depth
6'2" / 188 cm
6'1" / 185 cm
6'1" / 185 cm
Width
4'11" / 150 cm
61" / 155 cm
61" / 155 cm
Height
3'4" / 102 cm
40.5" / 102cm
40.5" / 102cm
Soundboard Material
Solid spruce
Solid spruce
European spruce
Keys
88
88
88
Key Material
Spruce with maple button
Solid spruce keys with hardwood buttons
Solid spruce keys with hardwood buttons
White Key Surface
Acrylic resin
Ivorite
Ivorite
Black Key Surface
Satin phenolic resin
WPC (Wood Process Composite)
WPC (Wood Process Composite)
Casters
Brass
Brass: single caster
Brass: double caster w. locks
Pedals
Damper/Sostenuto/Shift
Damper/Sostenuto/Shift
Damper/Sostenuto/Shift
Young Chang Pianos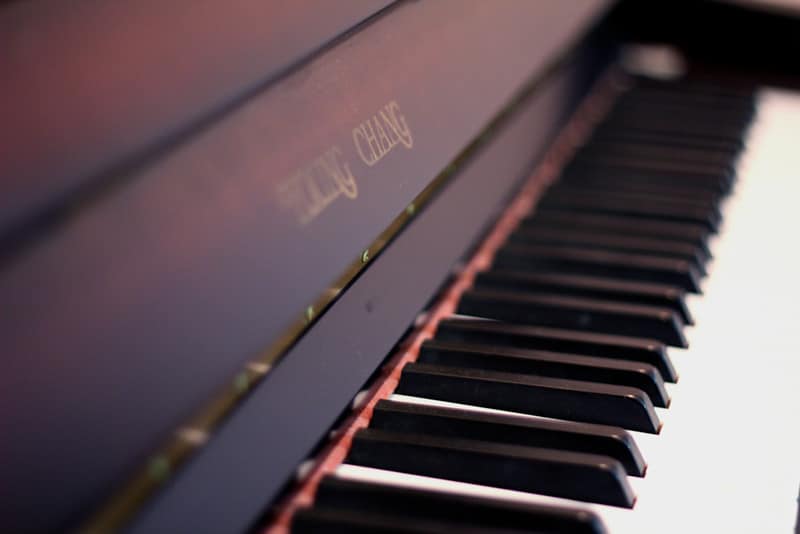 In 1956, three Young Chang brothers, Jai-Young Kim, Jai-Chang Kim, and Jai-Chang Kim, established Young Chang Co. Ltd. They had prior expertise in the piano industry when they began producing pianos.
They accepted the challenge of entering the piano industry rather "late." The firm expanded swiftly and developed to become the world's largest manufacturer of pianos.
The company's mission was to develop a great piano in the most efficient method possible while keeping their piano's price points modest, making the instrument accessible to as many piano aficionados and performers as possible.
These pianos are well known for their general construction and excellent tone.
Joseph Pramberger, the former chief of production at Steinway, joined Young Chang in 1995. Pramberger, an experienced piano designer, introduced to the Korean firm a variety of innovations and quality enhancements.
This incorporated the distinctive asymmetrically tapered soundboard and the 'Platinum Touch Action.'
In 2001, the Pramberger Platinum series of pianos was launched. For three years, this was Young Chang's prime series. Renner action components were used in pianos made under this name.
Pramberger died in 2003, and his estate sold his name to Young Chang's fellow Korean competitor, Samick; nonetheless, the former business kept all Pramberger's innovations.
Recently, the business collaborated with American piano designer Delwin D. Fandrich and created an entirely new line of pianos.
Young Chang pianos are sold worldwide, and the company controls half of the local Korean piano market. The company's numerous facilities continue to employ nearly 2,000 people.
The firm can produce many pianos inexpensively due to efficient craftsmanship and smart production technology. Quality control has increased during its many years in operation.
Some say it now competes with piano manufacturers in neighboring Japan. Before 2005, Young Chang produced the Essex pianos designed by Steinway & Sons. Still, production shifted to the Pearl River in Guangzhou, China.
Yamaha Pianos
Torakusu Yamaha, founder of Nippon Gakki Co. Ltd. — subsequently called Yamaha Corporation — constructed the first upright piano in Japan in 1900.
Only two years later, the tones of the Nippon Gakki factory's first grand piano could be heard. During this early era, the firm concentrated on producing instruments for the Japanese market, where interest in Western classical music was still relatively new.
Torakusu did, however, send one of his pianos to the 1904 St. Louis World's Fair, where it was awarded the Honorary Grand Prize.
By the 1920s, Yamaha workers frequently visited abroad to learn about the most recent European piano production processes.
In 1926, the business invited Ale Schlegel, a German piano technician, to visit the Nippon Gakki facilities in Hamamatsu, Japan, to discuss piano production in great detail with the workers.
Schlegel's suggestions resulted in a far better product. Soon, well-known European pianists such as Arthur Rubinstein and Leo Sirota praised Yamaha's instruments.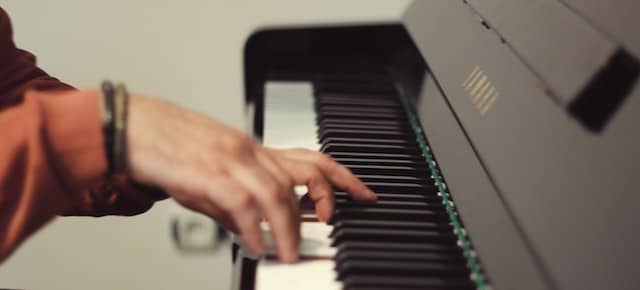 Yamaha made a significant move in the early 1960s, establishing a new corporation in the United States to import and market their pianos: Yamaha International Corporation.
Yamaha was producing more pianos than any other manufacturer by 1965. During his first Japanese tour in 1970, Sviatoslav Richter performed at the Osaka World's Fair on a CF with the serial number 1000000 – the one-millionth piano built by Yamaha.
Yamaha continually pushes the boundaries and philosophy of piano manufacturing and offers various acoustic upright and grand pianos in various models, such as hybrid and silent models, and price classes to suit all budgets.