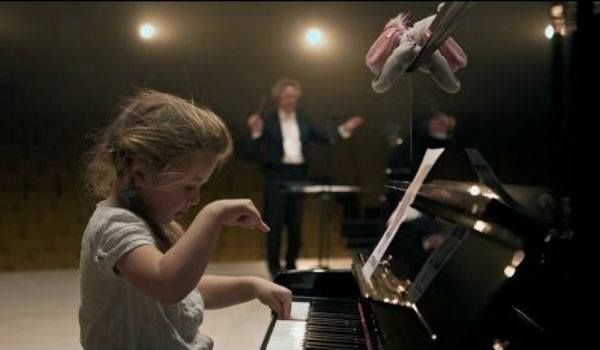 Is it possible to get 15 little kids who have never played piano before, to play a classical recital together on stage in just five weeks?
In this campaign by Folksam, one of the largest insurance companies in Sweden, 15 children, aged 2 to 5, were invited to participate in a challenging musical experiment lead by Sweden's famous conductor, oboist and composer, Jan Risberg. For a duration of five weeks, these lively and boisterous children would take piano classes in order to learn a 19th-century musical piece by French composer and pianist Erik Satie. The entire experience was intended to be playful and fun for the kids. Risberg used creative techniques to teach the chords and the melody, like colored keys, sound boxes and simple word associations like "pancake".
And the result is possibly the most endearing thing we've ever seen!