It is often said that behind every great and successful man stands a great woman. This old saying certainly applies to famous composers as well. Like many of us, great composers throughout the centuries have experienced the joys and pains of falling in love. Some of them achieved a long and happy marriage while others ended in divorce and found love again. In the list below you will learn about these women who captured the hearts of some of the most famous composers of all times.
Constanze Mozart
Constanze Mozart was the wife of Wolfgang Amadeus Mozart. Much controversy has existed throughout the last two-hundred years over the relationship that Mozart had with his wife. There were occasional signs of tension between them, as in any union but their marriage was unquestionably a success.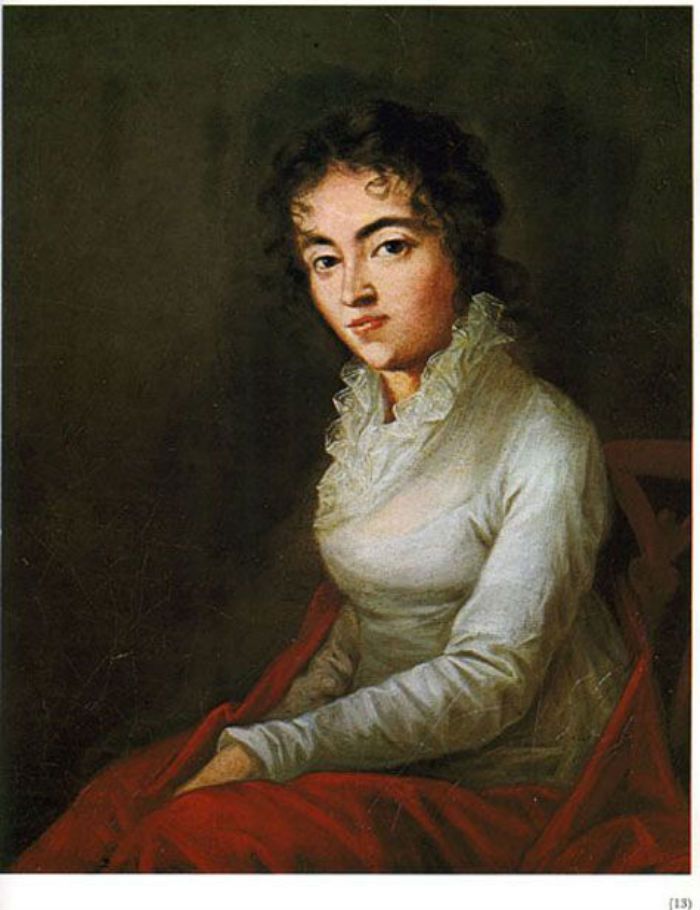 Maria Barbara Bach
Maria Barbara Bach was the first wife of composer Johann Sebastian Bach. She was also his second cousin, the daughter of Johann Michael Bach. In May of 1720 Bach accompanied his employer, Prince Leopold, to a spa in Karlsbad. He returned nearly two months later to discover that Maria Barbara had died from a sudden illness and was already buried. She was only 35. In his grief he wrote the monumental "Chaconne", the fifth and final movement of the Partita in D minor for solo violin, which is still considered one of the most profound works in the instrumental repertory.
Therese Malfatti
Beethoven fell in love with one of his students, Therese Malfatti. Even-though he proposed to her, she didn't accept and they never married. In 1810 Beethoven wrote to Therese a letter which ended: "Now fare you well, respected Therese. I wish you all the good and beautiful things of this life. Bear me in memory, no one can wish you a brighter, happier life than I—even should it be that you care not at all for. Your devoted servant and friend Beethoven."
It is believed that the famous Für Elise was dedicated to her, 'Elise' being a misreading of the name 'Therese'. It was found among her personal papers.

Marie Recio Berlioz
Hector Berlioz had several love affairs and was twice married, first to Harriet Smithson, an Irish actress who inspired him writing his "Symphonie Fantastique". However, with their marriage a failure, Berlioz and his first wife separated and later on he decided to marry his mistress, singer Marie Recio. By all accounts she was a mediocre singer and her 1843 debut at the Paris Opera was a fiasco. Much to her lover's horror, she insisted on performing in concerts of the composer's music. "She sings like a cat", Berlioz confided to conductor Ferdinand Hiller.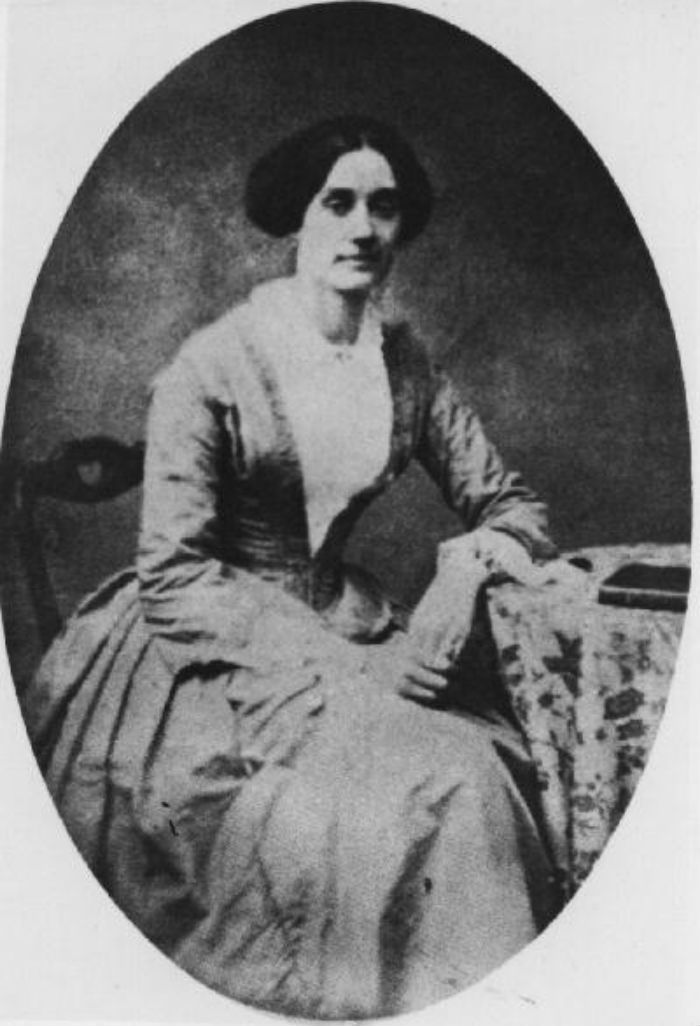 Giuseppina Strepponi Verdi
Operatic Soprano, Giuseppina Strepponi was the second wife of composer Giuseppe Verdi. She was the most famous singer of her day when he, an unknown composer at that time, wanted her to perform his work. Eventually they became lovers and lived together for more than a decade before marrying in 1859 in France.

Marie Fauré Frémiet
Contemporary accounts agree that the French composer Gabriel Fauré was extremely attractive to women. In 1883 he married Marie Fremiet, the daughter of a leading sculptor, Emmanuel Fremiet. The marriage was affectionate, but Marie eventually became jealous of Fauré's frequent absences and his love affairs. They had two sons who lived into the second half of the 20th century.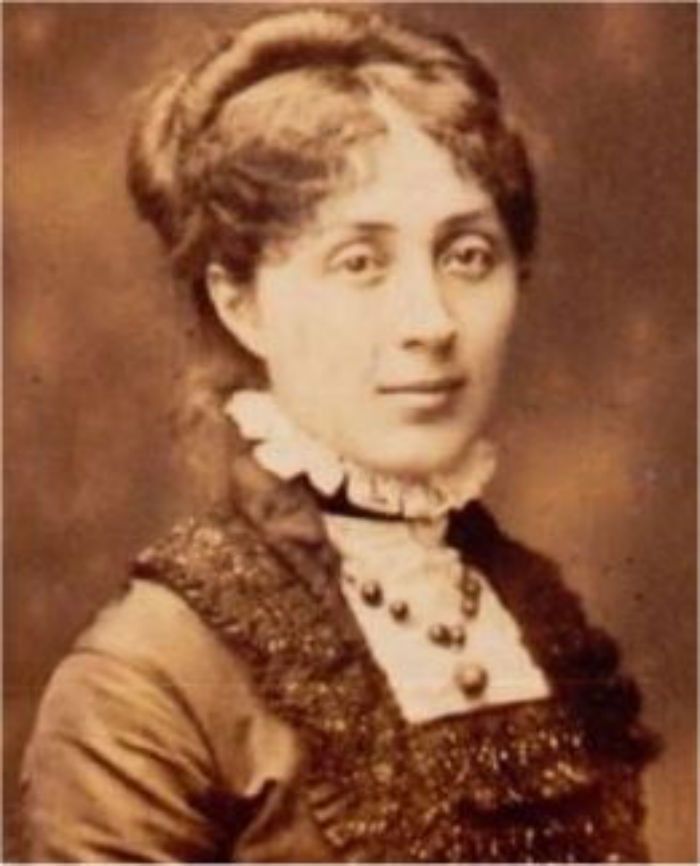 Therese Grob
Soprano Therese Grob was the first love of the composer Franz Schubert. At seventeen, he fell passionately in love with her and he wished, with all his heart, to marry. But, at that time a series of marriage laws made it extremely difficult for a man to marry without first showing he had the financial capability to support a household. Under intense pressure from her family, Therese eventually married a wealthier man, a baker. Schubert himself never married.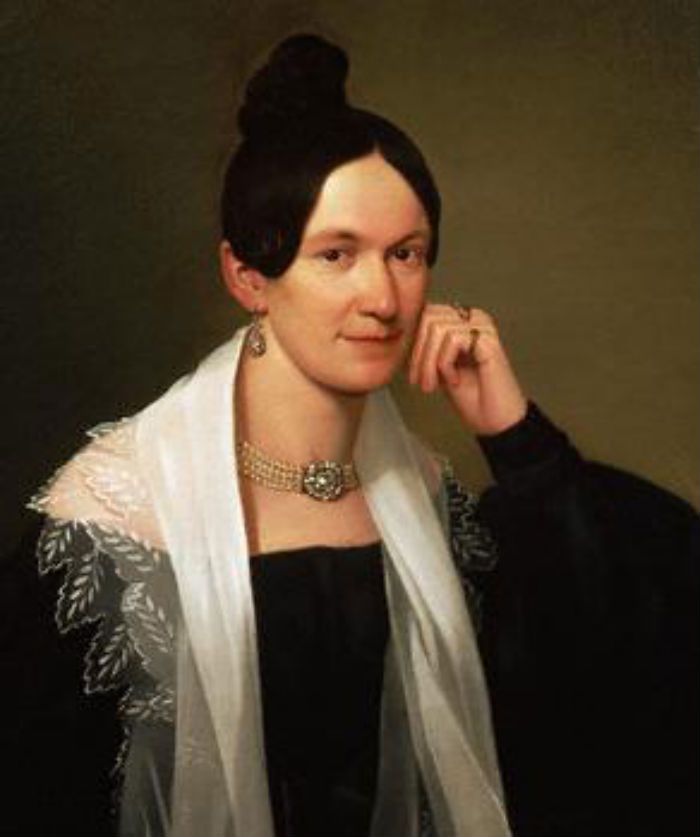 Marie d'Agoult
Marie d'Agoult, also known by her pen name – Daniel Stern, was one of the most remarkable women of her time. By the time she met the young pianist Franz Liszt she was unhappily married to an older husband by whom she already had two daughters. She eventually left her husband for Franz Liszt and their love affair lasted about ten years. In her memoirs, Marie described the men she saw for the first time as "a tall figure, excessively thin, a pale face with great sea-green eyes in which glistened swift flashes of light like waves catching the sunlight…features at once suffering and powerful."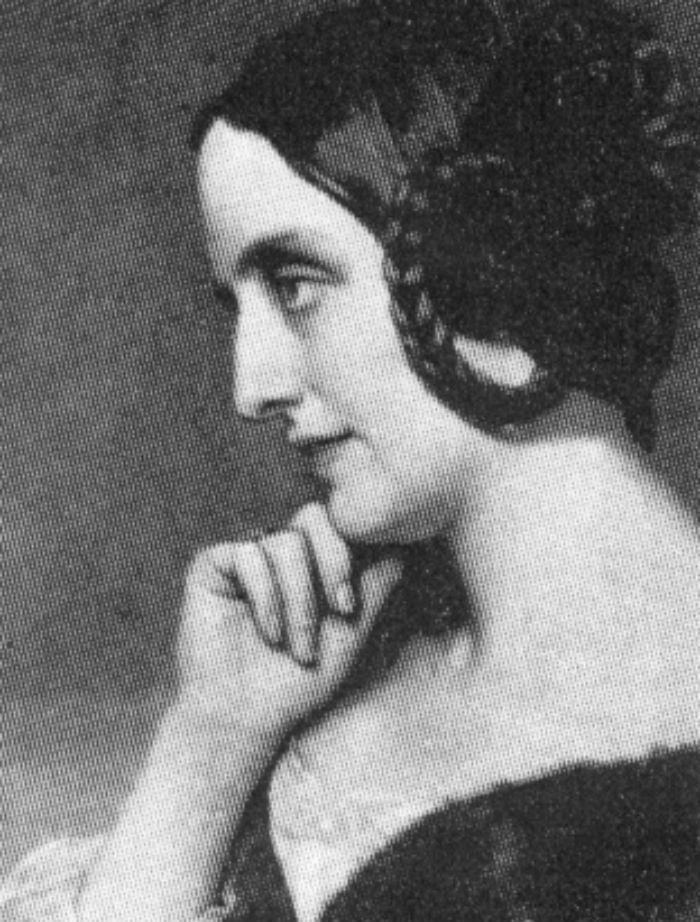 Clara Schumann
Clara Schumann is considered one of the most distinguished pianists of the Romantic era, as well as a composer, and wife of composer Robert Schumann. She premiered new works by Frederic Chopin, Johannes Brahms, and her husband. In the various tours on which she accompanied her husband, she extended her own reputation further than the outskirts of Germany, and it was thanks to her efforts that his compositions became generally known in Europe.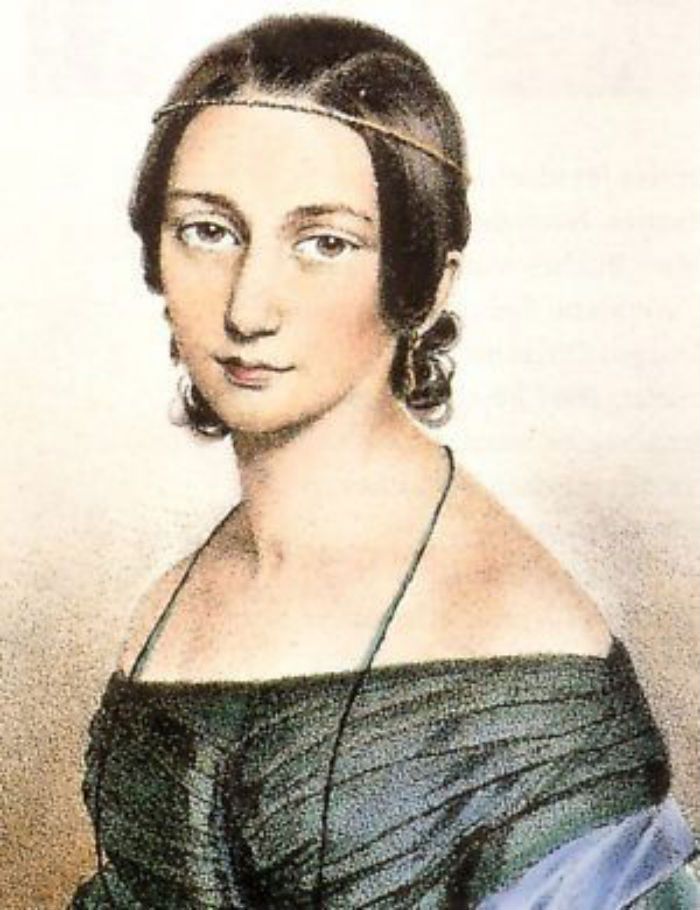 George Sand
Amantine-Lucile-Aurore Dupin best known by her alias George Sand was an amazing author and personality, best-known for her Bohemian lifestyle in Paris. She had open and notorious relationships with many famous men (artists, writers, musicians) she knew, including Frédéric Chopin. She and Chopin had a complicated relationship, going from friends, to lovers and their relationship was one of the most intriguing and unlikely in history.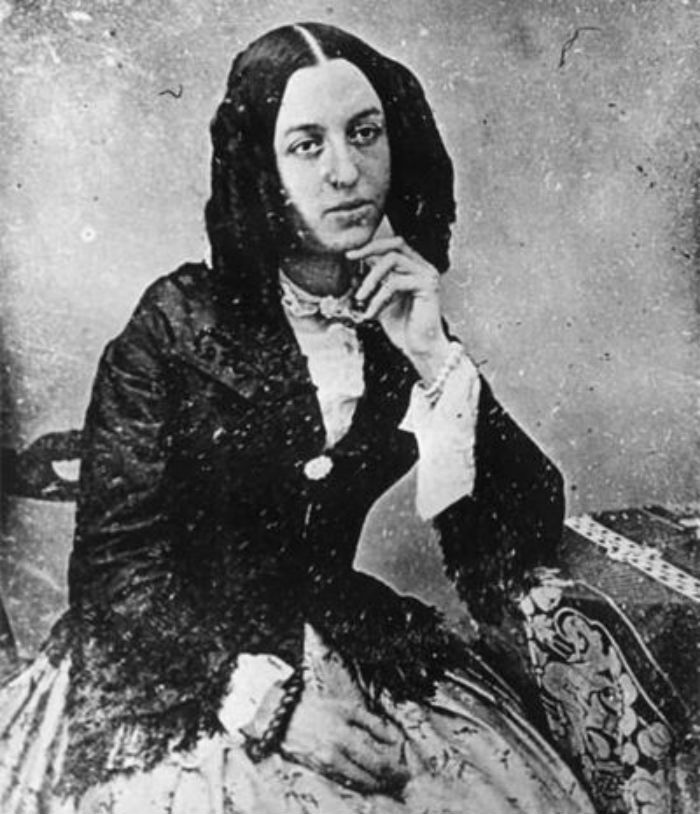 Antonina Miliukova Tchaikovsky
Antonina Ivanovna Miliukova was the wife of the renowned composer Pyotr Ilyich Tchaikovsky. The marriage was disastrous and lasted for a short period of time only. Within a few weeks of their wedding Tchaikovsky had left Moscow alone and made arrangements to never see his wife ever again.  He never really stuck around to find out what she was like.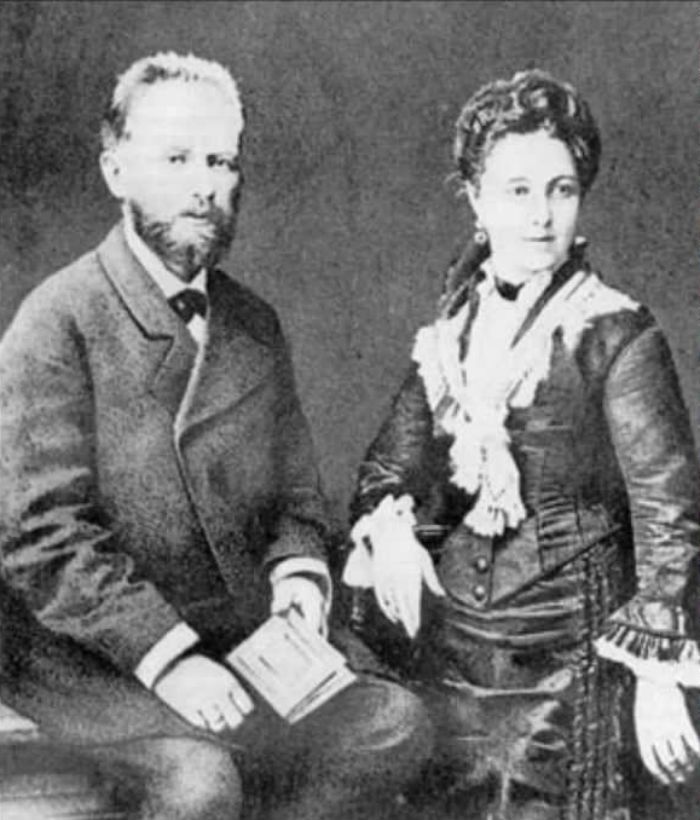 Cecile Jeanrenaud Mendehlsoon
Felix Mendelssohn-Bartholdy is often considered the greatest child prodigy after Mozart. Even-though he led a busy musical lifestyle, travelling widely in Europe, his personal life was conventional. His marriage to Cécile Jeanrenaud was very happy and the couple had five children.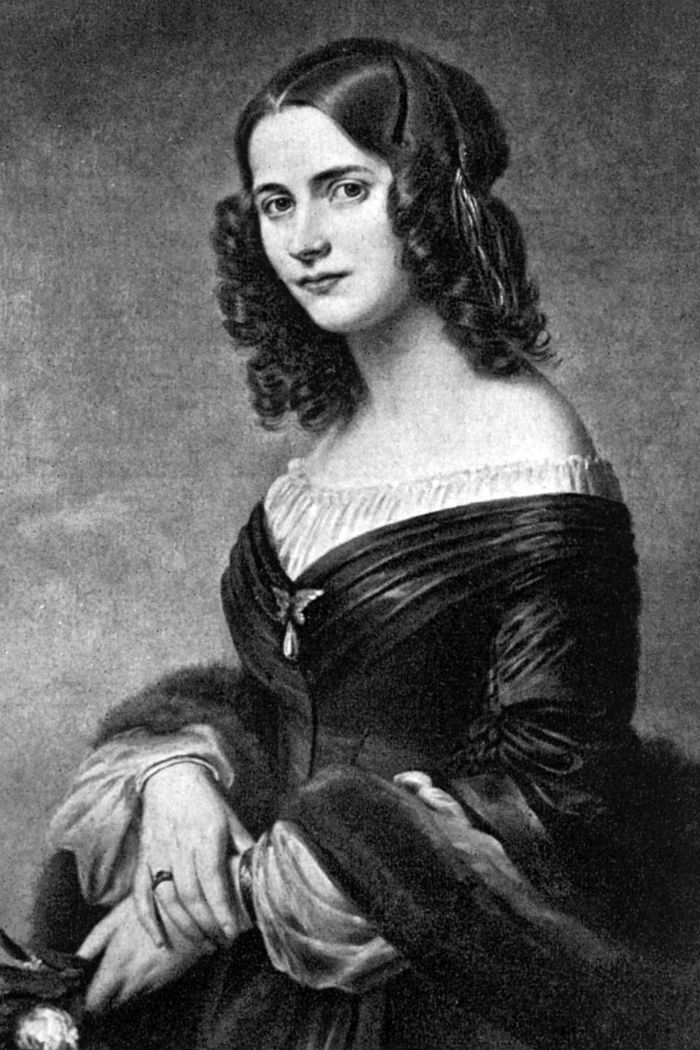 Emma Bardac
Emma Bardac was a woman who had affairs with Georges Bizet and Gabriel Faure, and later on married the French composer Claude Debussy. Debussy divorced 'Lily', his first wife for Emma. As a consequence Lily shot herself and was taken to a nursing home severely wounded near the heart. Following the scandal Debussy lost from many of his friends, whilst Emma Bardac was disowned by her family.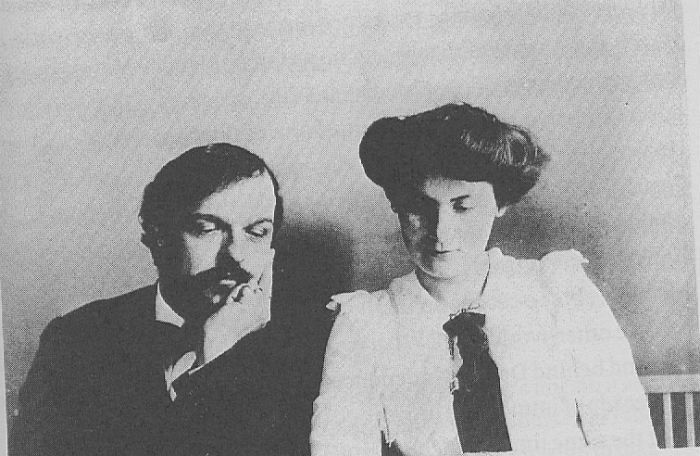 Alma Mahler
Alma Maria Mahler Gropius Werfel, daughter of a Viennese painter was well known for her beauty and vivacity as well as for having various relationships with celebrated men. She became the wife, successively, of composer Gustav Mahler, architect Walter Gropius, and novelist Franz Werfel, and had a host of admirers and lovers, including the painter Gustav Klimpt.The photo below, taken in 1906, depicts Alma with her daughters Maria and Anna.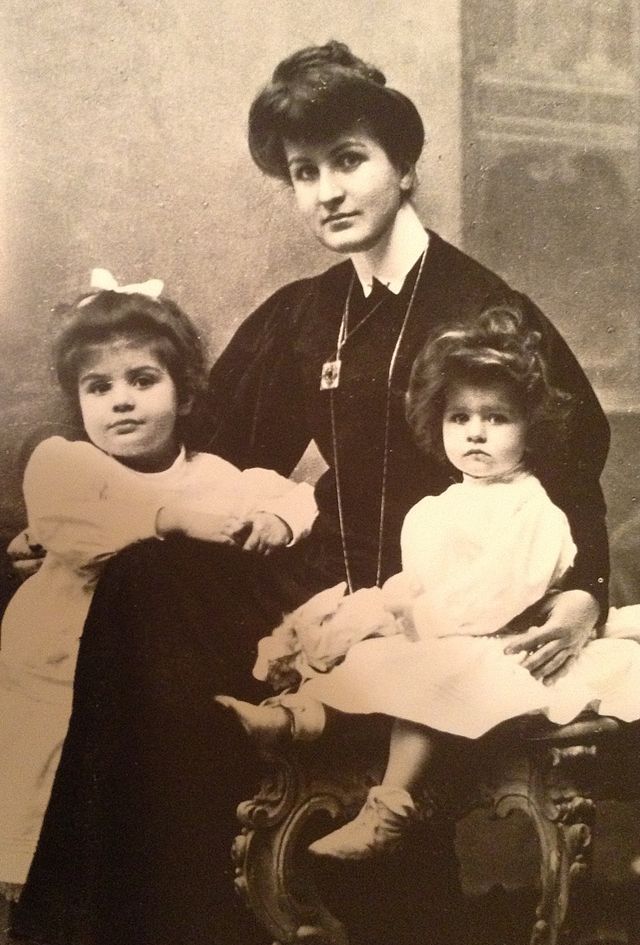 Nina Grieg
Nina Grieg was a Danish-Norwegian lyric soprano. She was Edvard Grieg's cousin, and also his wife of forty years.Throughout their lives she performed as a singer with her husband as accompanist. Of his wife Edvard wrote: "I loved a young girl with a wonderful voice and an equally wonderful delivery. This girl became my wife and has remained my lifelong companion to this very day. For me she has become – and I venture to say this – the only true interpreter of my songs".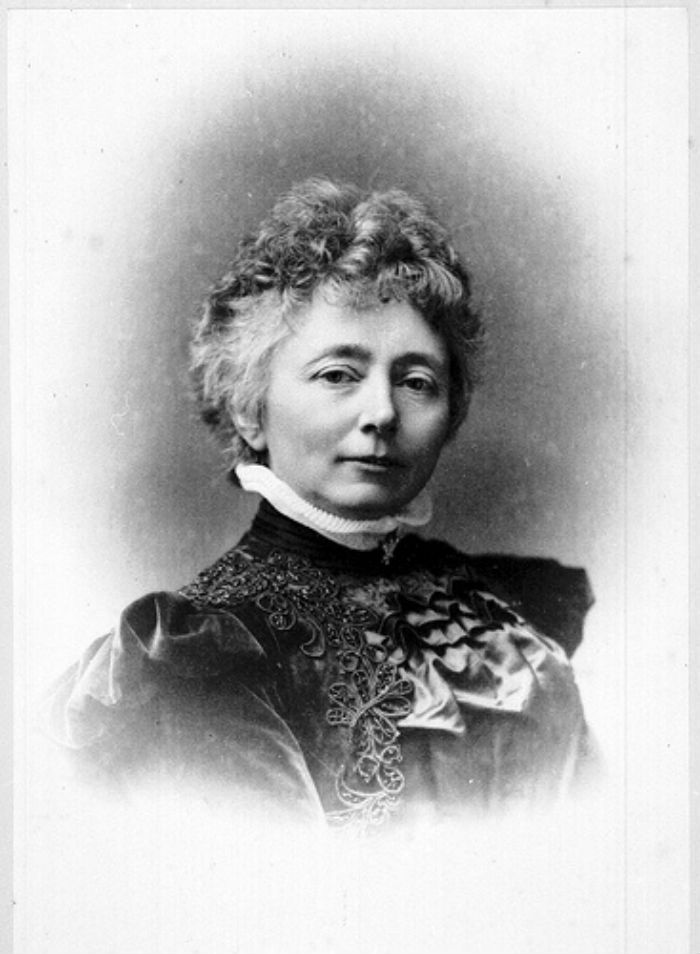 Minna Wagner
Minna was a German actress and the first wife of great composer Richard Wagner, to whom she was married for 30 years. Their life together was not a calm one. Wagner could not easily tolerate the many admirers attracted by Minna's regular stage appearances.Wagner eventually divorced Minna though he continued to support her financially till she died in 1866.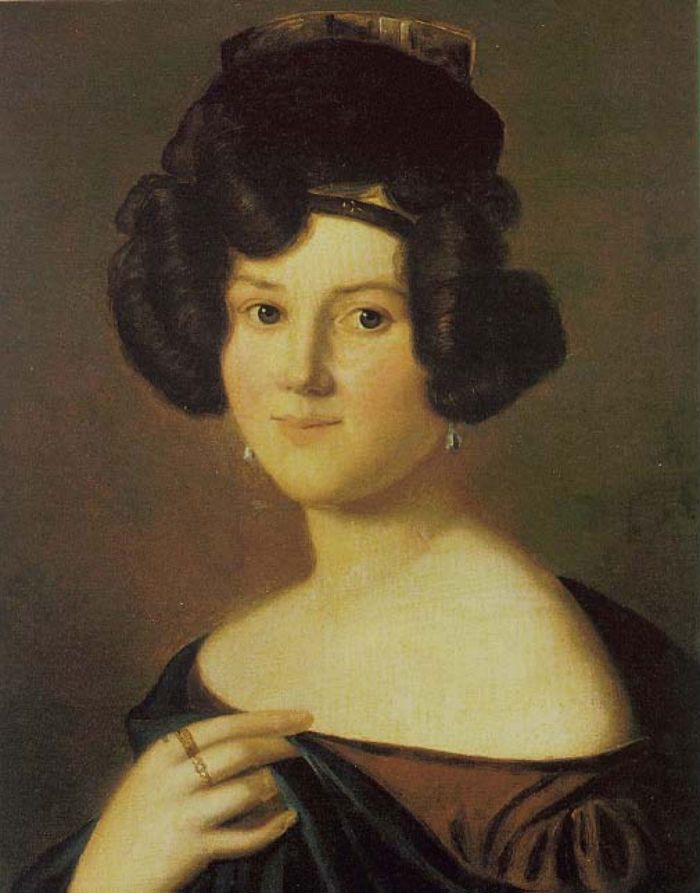 Vera de Bosset Stravinsky
Vera de Bosset Stravinsky was a Russian born American dancer and artist. She is better known as the mistress and, ultimately, second wife of the Russian composer Igor Stravinsky, who married her fifteen years after his first marriage. For a while, Stravinsky led a double-life, spending most of his time with his first wife and children and the rest with Vera.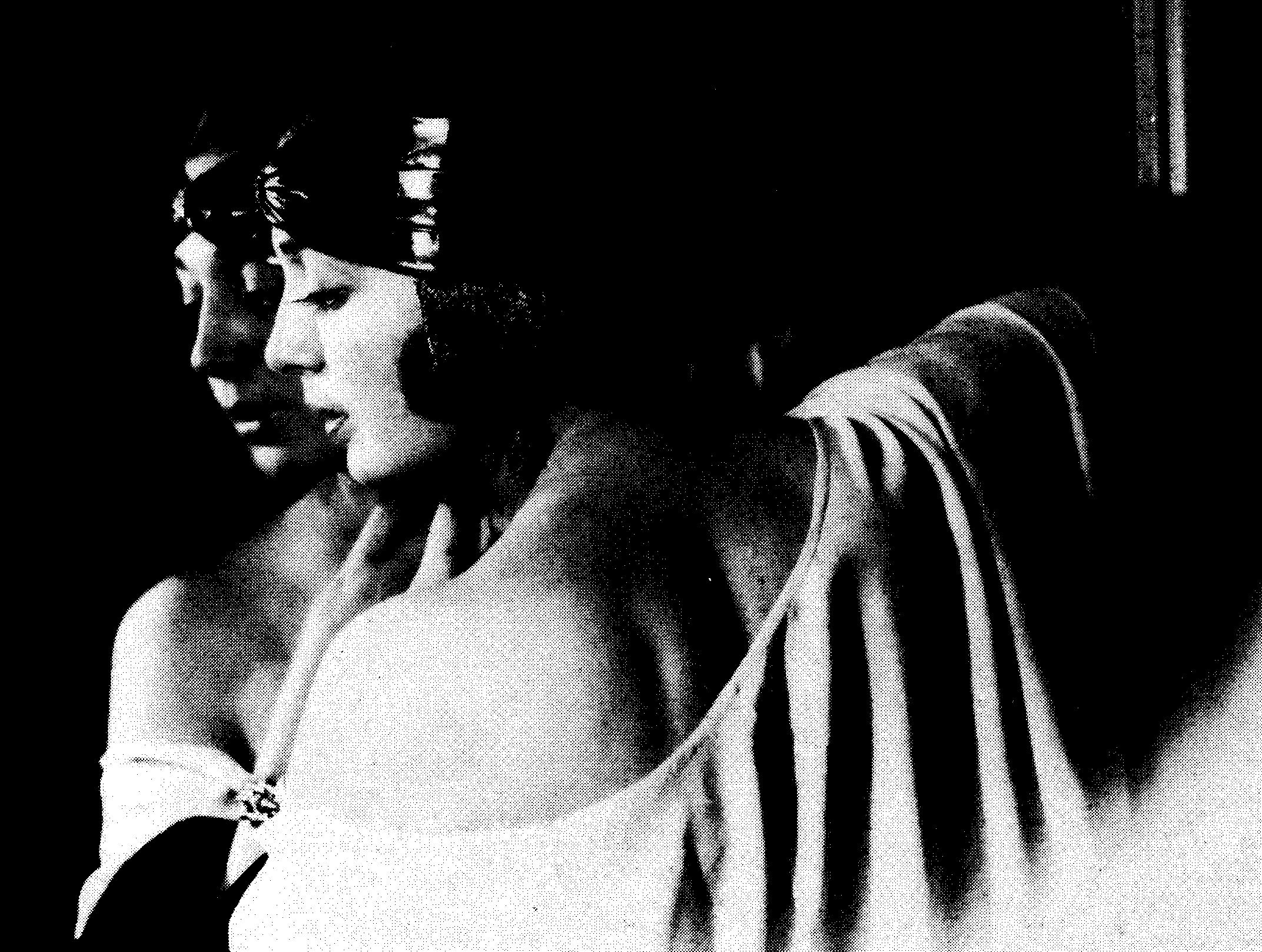 Ditta Pásztory Bartók
Ditta Pásztory-Bartók was a Hungarian Jewish pianist and the second wife of the composer Béla Bartók. She started her piano studies at the Budapest Conservatory and later on went to the Royal Academy of Music where she became a private pupil of Béla Bartók. The composer had a distinct attraction to women considerably younger than himself. Ditta was aged only 19 when he married her after divorcing his then wife Márta Ziegler. Bartók was 42. She outlived Béla Bartók by 37 years, dying in Budapest in 1982, aged 79.