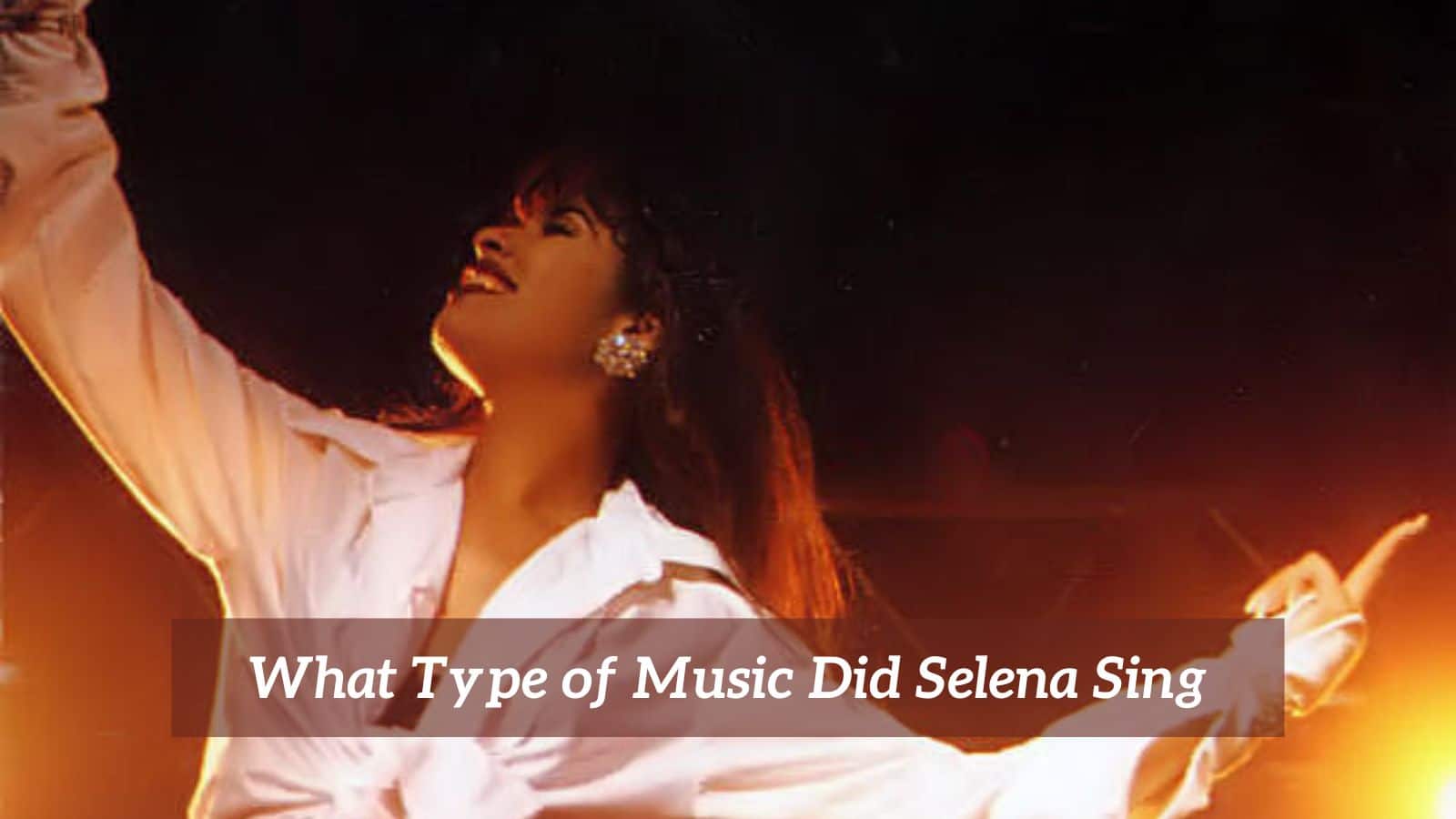 Selena Quintanilla Pérez (16 April 1971–31 March 1995) was born into a musical family in Lake Jackson, Texas, and was a Tejano singer from the United States.
Her talents in music and fashion earned her the title "Queen of Tejano Music," and she became one of the most recognized Mexican-American celebrities of the late twentieth century.
Selena's singing broadened the audience for Texan-Mexican (Tex-Mex) music. It led to the development of Latin music appeal across the United States.
What Type of Music Did Selena Sing?
Brief Career Overview
Selena made her debut in the music arena as a member of the band Selena y Los Dinos (Selena and the Boys), which also comprised her elder siblings, A.B. Quintanilla and Suzette Quintanilla.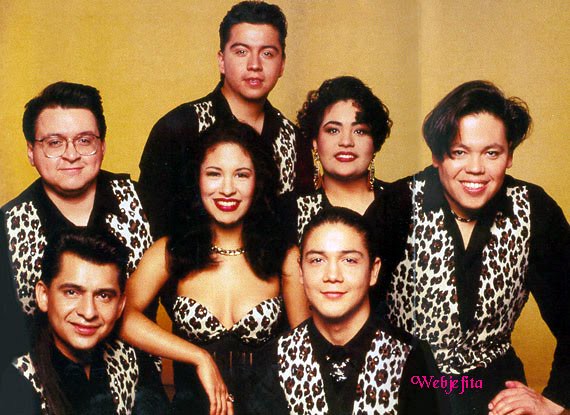 By the time she was 8, she had recorded her first song—a country song in Spanish—a language she did not speak yet, but that didn't stop her! She learned Spanish phonetically and later took formal lessons.
At 13, she recorded her first album. She won the Tejano Music Award for Female Vocalist of the Year at age 15.
In the 1980s, she was frequently chastised and denied bookings at Texas venues for singing Tejano music, a male-dominated music genre.
Her fame soared after she won the Tejano Music Award for Female Vocalist of the Year for the ninth time in a row in 1987.
Her brother became her primary music producer and songwriter after she signed with EMI Latin in 1989 and released her self-titled debut album, Selena, the same year.
Selena was one of the top-selling Latin musicians of the 1990s—she had won numerous awards throughout her life (and posthumously).
She had one of the best-selling Latin records of all time, with her second studio album, Amor Prohibido, released in 1994. Selena was fatally shot by her friend and ex-fan club president, Yolanda Saldívar, Selena's friend and fan club president, in 1995.
They still regard Selena as one of the best Latin vocalists. Selena is still renowned in Tejano and Latin music circles.
Selena's last album, Dreaming of You, was released posthumously on 18 July 1995. It incorporates various music types, including techno, hip-hop, dance pop, regional Mexican music, Tejano, R&B, flamenco music, disco, and pop rock.
This album realized Selena's dream of recording a crossover album, but she never saw the fruits of her labors.
What is Tejano Music?
Tejano music, commonly known as Tex-Mex music, is a popular type of music in Central and South Texas and northeastern Mexico that mixes stylistic aspects from both cultures.
Tejano music is influenced by norteño, a form of music from Northern Mexico ("norteño" is the Spanish word for "north"), as well as the brass music of German and Czech immigrants who migrated to Texas throughout the nineteenth century.
These traditions influenced Tejano musicians to use the accordion, stringed instruments like the violin, and brass instruments like the trumpet and tuba.
Qualities of Tejano Music
Several qualities define Tejano music.
1. Cross-cultural influences: Tejano music is primarily influenced by regional Mexican music and traditional Eastern European dance music such as polka and waltz.
However, the genre relies on popular American music traditions like rock 'n' roll, country, soul, rhythm and blues, and pop music.
2. Band structure: Tejano bands are classified into three types: conjunto Tejano, orquestas (small bands featuring amateur musicians), and contemporary.
Conjunto Tejano has the same roster as Mexican conjunto and norteño bands, although orquestas use a standard rock/soul/jazz arrangement of guitar, bass, and drums augmented by synthesizers and horns.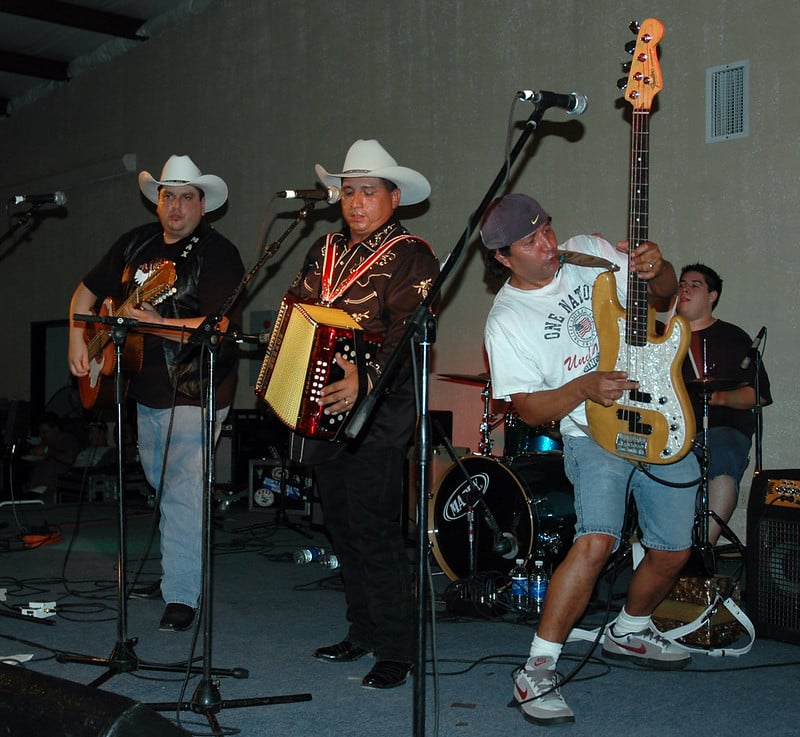 Modern Tejano is defined by its use of synthesizers and rock-style band backing. However, many modern bands have returned to Tejano's roots by prioritizing the accordion above the synthesizer.
3. Instrumentation: Tejano music, especially in its more traditional or conjunto Tejano form, shares its underlying musical arrangement with conjunto and norteño.
The cornerstone of this lineup includes accordion, bajo sexto (a type of 12-string guitar), bass, and drums. Tejano orquestas use horns and keyboards (later synthesizers) to give swing to dance tunes. Still, current Tejano bands use electric guitars, bass, drums, and keyboards.
4. Types of songs: Traditional Mexican song styles such as corridos, rancheras (poetic folk ballads), harmony-driven mariachi music, and dance music such as cumbia, polkas, waltzes, and folk dances can all be found on a Tejano band's setlist.
Tejano music, on the other hand, incorporates American songwriting forms such as rock, blues, soul, and country. Ballads remain popular, and Selena infused the sound with mainstream pop elements.
Selena's Legacy
Selena has been labeled as one of the most influential Latin performers of all time. She is credited with popularizing the Tejano music genre. She has been dubbed "one of the most iconic artists in Latin American music history" by Latin Post.
Selena was acknowledged as being the first woman to alter popular ideas of feminine beauty in the Tejano market; as a feminist, she paved the way for other female singers over her career.
Her choice of clothing, such as spandex or tight pants, elegant, unbuttoned jackets, and ornamental bustiers during concerts in the 1990s, is said to have been inspired by female artists such as Madonna, Janet Jackson, and Paula Abdul. She was dubbed the "Mexican Madonna" by her fans.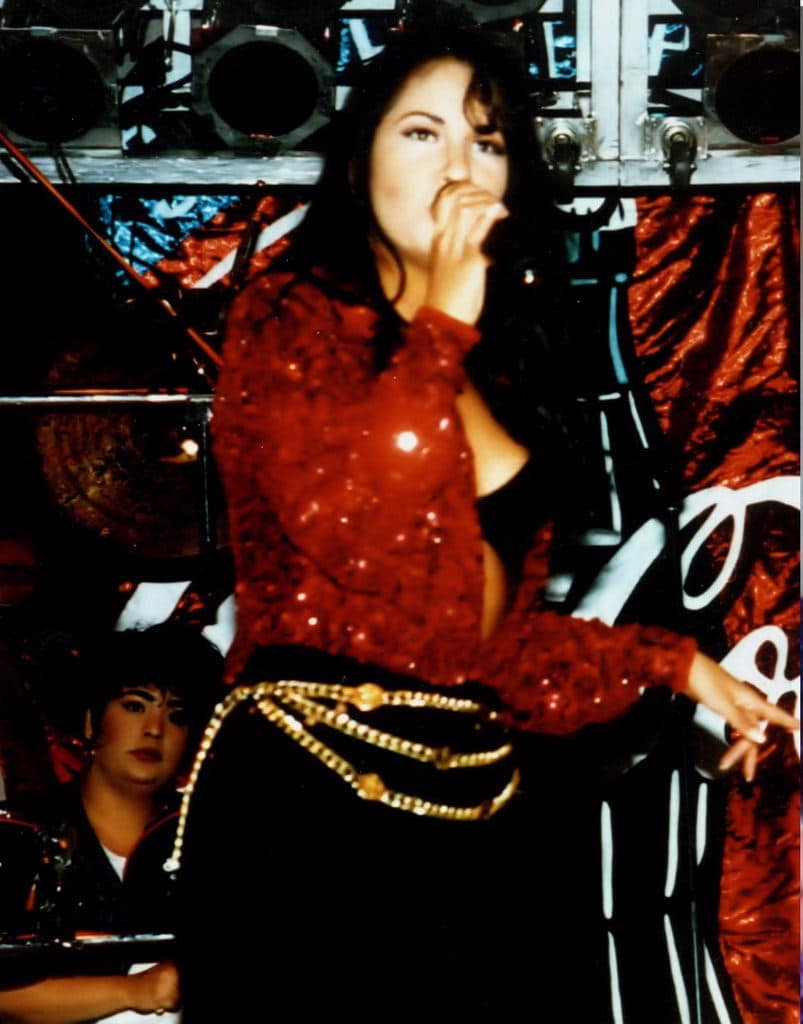 Her choice of clothing is a double-edged sword—on the one side, she broke down barriers for women and encouraged them to be comfortable in their skin.
On the other hand, her family and other Latina performers felt that her image was setting a bad example for young Latina girls and women, who soon emulated her fashion choices by suggesting the hypertextualization of women.
Conclusion
Unfortunately, after Selena's death, Tejano music started to decline in popularity while Latin Pop began rising.
Selena has been honored with a statue, a Madame Tussaud's wax figure, multiple television documentaries, and a full-length film biography starring Jennifer Lopez in the years after her death.
Despite her tragic death, Selena's contribution to Trejano music, songs, and memories inspire a new generation of Latina/o followers.