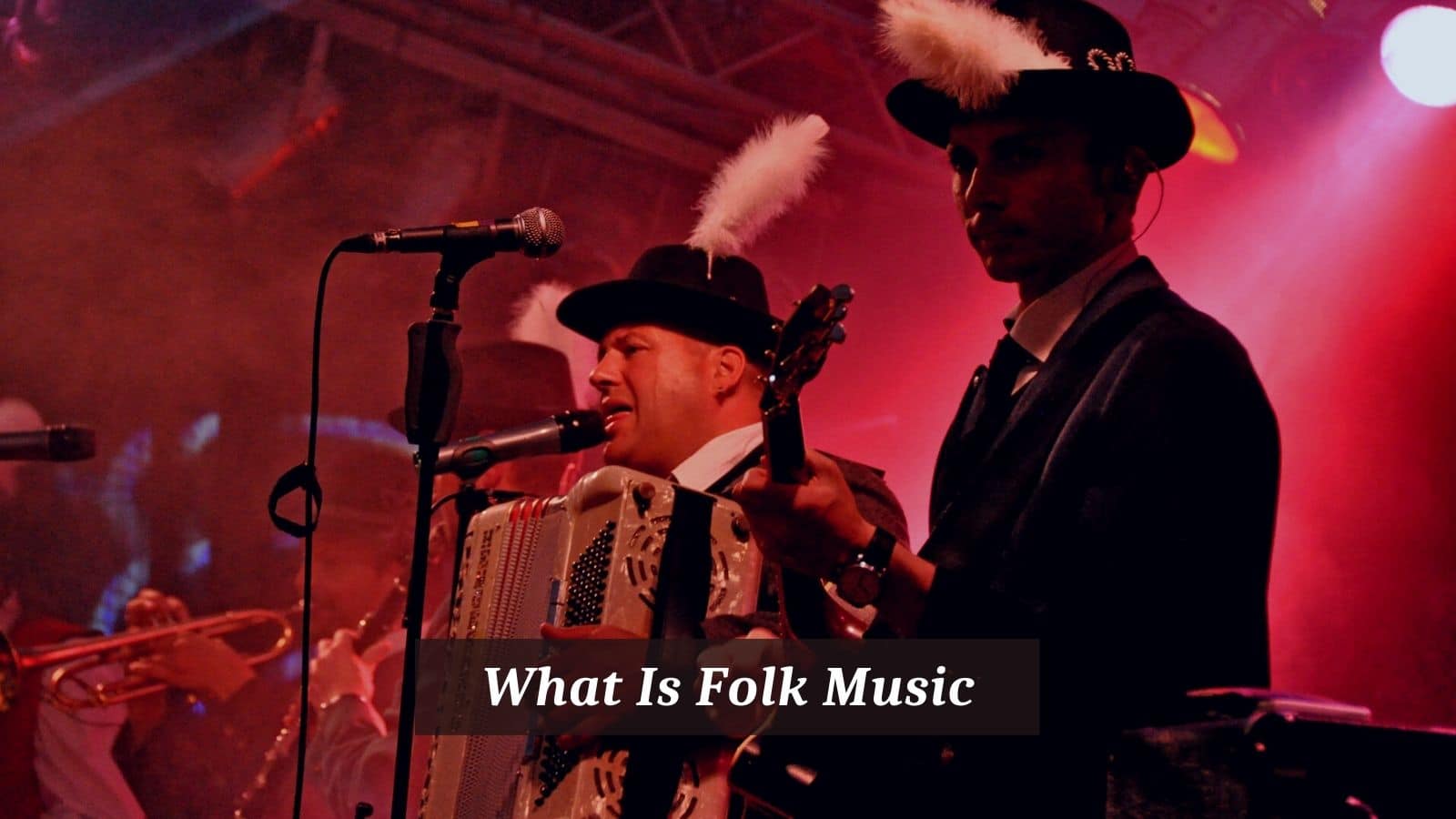 The word folk stems from the German volk meaning 'the people'; as such, folk music is seen as 'music belonging to the people.' Every nation has its own type of music; sometimes, songs date back hundreds of years.
We can trace modern folk music's roots back to traditional folk music. Traditional folk songs can also be transplanted from one country to another and undergo changes and become the new country's musical tradition.
During the 1960s, folk music reached its peak in America and is affectionately referred to as the 'Folk Music Revival' by many musicologists.
What is Folk Music
Historical Development of Folk Music 
Music isn't a static phenomenon; as time progresses, the music will change with it. As we'll show below, many historic influences have helped shape folk music in the US.
The British and Irish settlers brought their religion and often used ballads to tell stories. English, Irish, and Scottish settlers helped establish Appalachian folk music traditions. The French, who settled in New Orleans, Louisiana, brought their traditions, which helped form Cajun and zydeco music.
Enslaved people from West Africa also brought their musical traditions with them. Often, they would compose work songs to help them get through the painful work in the Southern cotton and other fields.
A call-and-response tradition enabled them to set their working rhythm, and they also brought their distinctive rhythms from home to the fields.
After emancipation, many of their field songs' melodies formed the genesis for gospel spirituals. Later on, these traditions also helped to shape the Blues.
Fast forward to the 1930s and the Carter Family—they helped to popularize folk music. Their recording of Can the Circle Be Unbroken launched into fame and a multi-decade career.
Additionally, they also helped to cement the blueprint for mainstream country music. When the 1960s came around, the folk music revival was in full swing.
The folk revival also had ties to the Civil Rights Movement. Many successful careers were built on the Carter Family's foundations.
Many of Bob Dylan's lyrics contained social justice messages. In contrast, to name two examples, others like The Jute Mill Song address the disparity between factory workers and the middle class.
Characteristics of Folk Music 
Folk music has several connecting elements, such as:
The acoustic instruments include acoustic guitar, fiddle (violin), double bass, mandolin, banjo, and hand percussion.
Except for traditional Cajun music, most American folk musicians

sing in English

.
Although folk music varies by region, it still emphasizes

regional authenticity

and stays true to its

local traditions

. Virginian bluegrass sounds different from the sea shanties in New Bedford, Massachusetts, or even the spirituals heard in South Carolina.
Notable Folk Music Artists and Music 
People have always been fascinated with folk music—Béla Bartók collected folk songs in his native country, and going back even further, Englishman Samuel Pepys, who documented the Great Fire of London in 1666 in his diary, also collected folk songs and customs.
In 1848, a simple hymn was penned by Elder Joseph Brackett in Maine for his Shaker community. The main goal was to unite the Shaker community through music. Sometimes composers drew inspiration from secular folk tunes because they are easily recognizable and easy to sing.
One such song, Simple Gifts, has become so ingrained in American life that most people recognize it. Aaron Copland helped to cement the song's popularity among the American public in his ballet Appalachian Spring in 1944.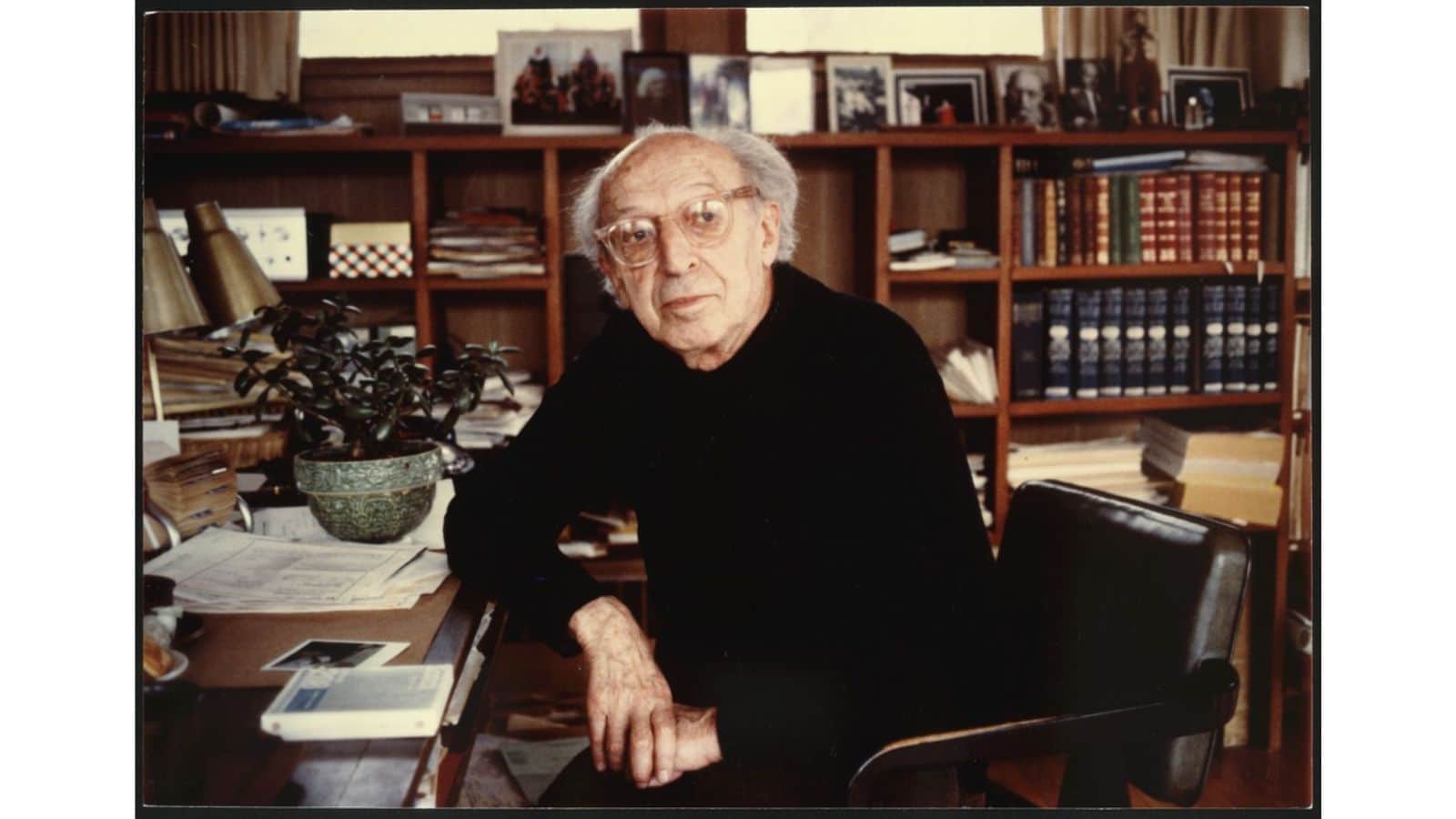 You can hear threads of the folk song throughout the ballet, and Simple Gifts is prominently here. You can also read more about this folk song here.
Rock Island Line was known in 1929—some three decades before the folk revival. John Lomax and Heddie Ledbetter collected and recorded the song in the 1930s. Leadbelly's rendition is one of the most famous versions.
Pete Seeger is an ironic character in the folk music world. When WWII reached the USA, he did not hesitate to enlist because he believed the war was justified. He did, however, oppose the atomic bomb(s) that were dropped on Japan.
Although Seeger wasn't a pacifist, this was not enough to keep him and his band from getting blacklisted. His song Where Have All the Flowers Gone from 1955 discusses the futility of war. Marlene Dietrich also performed the song (in German) at the 1962 UNICEF gala event pleading for peace.
Woodie Guthrie's arrangement of This is your Land is chock full of imagery of American landmarks. When The Travellers perform the song, they change the lyrics to reflect landmarks in their native Canada.
This appropriation shows how folk music can be tied to a particular place and how nationality can drive folk music.
An overview would not be complete without mentioning Bob Dylan. Although his performance style may be different from everyone liking, his lyrics provide food for thought. Some of Bob Dylan's most famous songs include:
Blowin' in the Wind 
Mr. Tambourine Man 
The Times They Are A-changin' 
Sometimes artists can use folk music to deliver commentary on a particular event, and Phil Ochs' 1967 song Outside a Small Circle of Friends does just that. His song offers a biting and satirical commentary on 'the bystander effect.
The song deals with the murder of Kitty Genovese but doesn't tell the whole story. Kitty was raped and murdered, and the police only found her after she was dead. The song's bouncy, upbeat nature starkly contrasts the events that took place.
Moving into a more contemporary timeframe, Talis Kimberley's song Wash the Damn Spoon shows that folk music can also move along with the times. Talis Kimberley addresses issues such as inclusivity, environmental matters, and diversity in her music—much like Pete Seeger and Bob Dylan did.
Additionally, you'll notice a lady accompanying the music with a bodhrán on the left and another with spoons—elements of folk music found primarily in Irish and English music.
Conclusion 
Folk music is music for the people. It may address issues ranging from love, politics, disasters, etc. Folk music will always be around as long as there are people.
Further Listening
There is much more to discover when you follow this link.