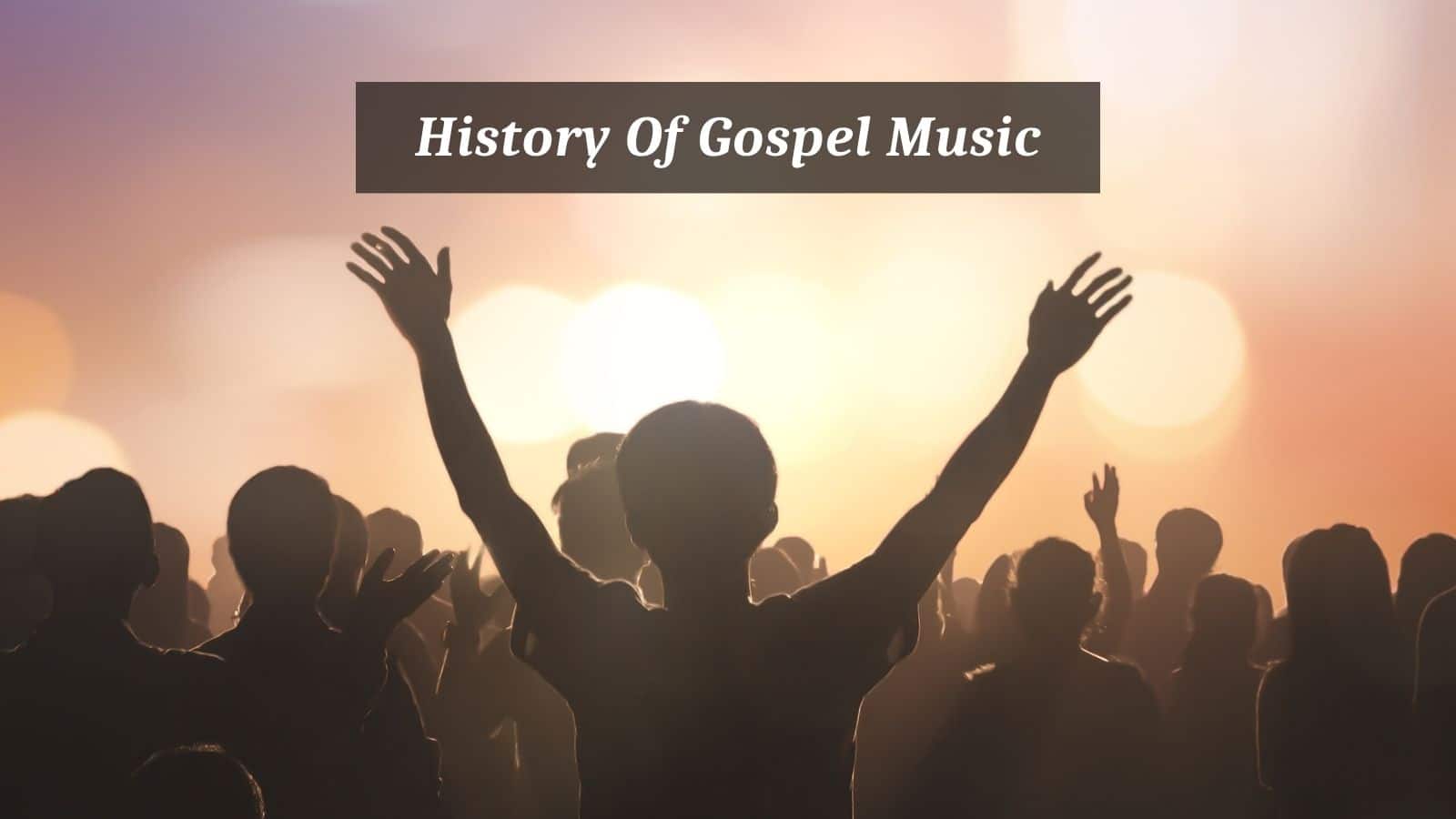 In the mid-19th century is where we can see the emergence of Gospel music. In the Southern states of the USA, African American slaves, toiling for endless hours on plantations would have sung spirituals.
These Christian songs would have in all probability asked God to help them with their hardship and hear their prayers. In a parallel way, this music links perfectly with the origins of the Blues.
At times, separating these two genres can be challenging with the defining characteristic of Gospel being its religious focus.
History Of Gospel Music
Once freed from slavery the faith and focus on spiritual music did not leave the African American communities that then formed across America.
The existing communities began to move across America, many settling in the northern cities where work and other opportunities were perhaps more plentiful. The songs that were sung held similar traits to those of the earlier slave music.
A cappella songs with call-and-response vocals, hand-clapping and feet stamping were commonplace. Harmonies would be chordal and close like the communities that worshipped and sang together in the Churches of the South and North of America.
Gospel music formed the keystone in the Christian faith of African Americans. What better way to unite a community than through song?
By the 1920s radio had become a feature in many homes across the USA and further afield. The effect of this carried Gospel music into thousands of homes in the USA and made a significant contribution to the growing popularity of Gospel music.
There were many new choirs formed as well as close harmony quartets in the 1930s, These included the well-known Five Blind Boys of Alabama and the Five Blind Boys of Mississippi. Another renowned group of singers was the Golden Gate Quartet.
Their unique blend of close-harmony singing and invigorating interpretations of Gospel songs made them one of the most popular touring groups in America through to the 1950s.
Interestingly, one of the major figures and promoters of Gospel music from the 1920s onwards was the American musician and composer Thomas Andrew Dorsey. (Not to be confused with Tommy Dorsey, trombonist, band leader and composer).
Not only did Thomas Dorsey play a significant role in the promotion and development of early Blues, but more critically, he wrote an estimated 3000 Gospel songs.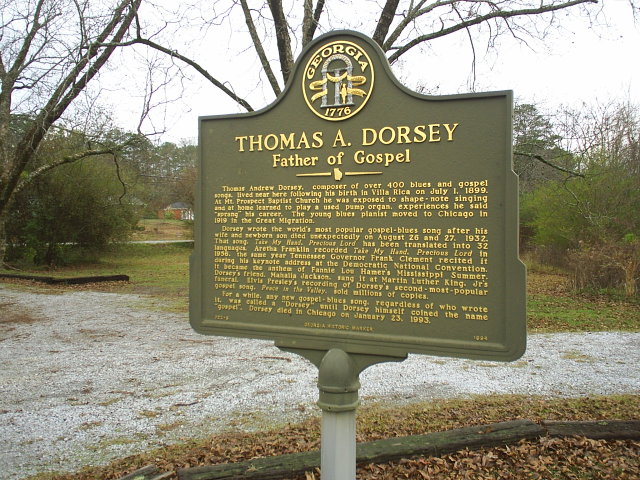 Thomas Dorsey was a devoted Christian Evangelist and devoted most of his long life to composing Gospel songs following a church service he attended where, according to Dorsey, the preacher pulled a live snake from his throat.
This was Dorsey's calling into the church. Some songs of Dorsey's to listen out for are Peace In The Valley and Take My Hand, Precious Lord.
The effect Dorsey had on the popularizing of Gospel music cannot be underestimated. His pioneering work cut a pathway for other Gospel exponents to follow.
Consider key figures such as the Reverend CA Tindley whose song, I'll Overcome Someday essentially served as the protest anthem for the American Civil Rights Movement.
It was the time of The Second World War when many feel Gospel music entered its Golden Age. Gospel was in demand on the radio stations and in printed form too. Live performances were frequent in most states of America.
Cities across America had vibrant Gospel scenes from New York to Los Angeles. From its humble beginnings in the Southern, States Gospel had made its mark on the culture of America.
Alongside the plethora of groups, ensembles and choirs came the rise of the Gospel stars as we move towards the 1950s. There were many. The Pilgrim Travelers, Soul Sisters, and the Reverend James Cleveland were household names; Gospel superstars.
As the 1950s progressed we find that Gospel music begins to fuse with other popular genres. Soul and R & B artists like Sam Cooke and Aretha Franklin who both came through and learned their skills from Gospel choirs took up the touch of Gospel music.
As a result, Gospel music diversified into richer, exciting musical and cultural territories making more stars in the process. Major figures like Elvis Presley and Jerry Lee Lewis developed their style of Rock 'n' Roll from the Gospel tradition.
The 1960s Soul and Rock music artists owed a huge amount to the earlier exponents of Gospel.
By the 1970s Gospel had merged with so many different genres of music, it has almost lost sight of its roots. Traditional Gospel choirs still performed and thrived in communities all over the USA, but this decade saw the start of what became known as Urban Contemporary Gospel.
This was a significant new sub-genre of Gospel and provided a platform for artists like Kirk Franklin, Yolanda Adams and the Clark Sisters. In this type of Gospel, artists have swerved away from the religious origins towards a far more secular style of composition.
Whilst elements of traditional Gospel remain it is more evident perhaps in the music than the lyrics. In a very real way, this strand of Gospel weaves a strong thread through today's Hip-Hop and contemporary R & B.
From here arose additional subgenres whose message was overtly Christian. Christian Hip-hop and Rap emerged with artists like The Cross Movement and Gospel Gangstaz.
More recently Lecrae (who founded Reach Records), who has enjoyed significant chart success hit the top spot in 2014 with his album Anomaly.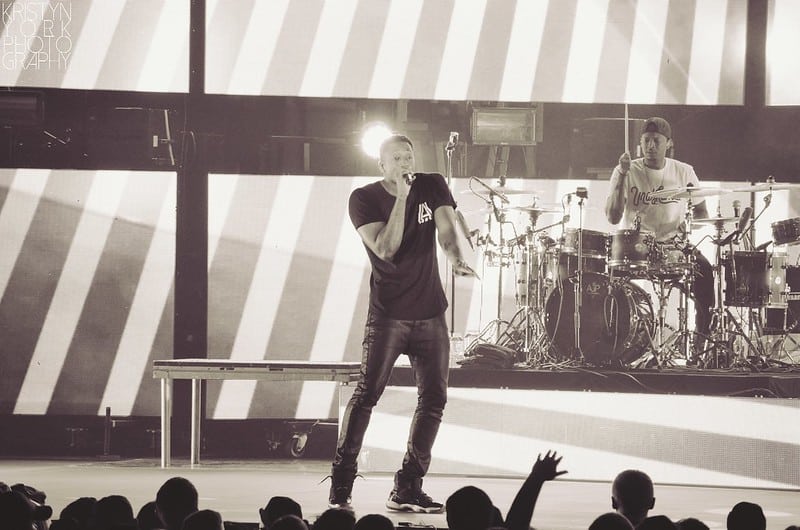 Since the 1960s there has been the Gospel Music Association, later supported by the Dove Awards (1969) and finally the wonderful Gospel Music Hall of Fame in 1972.
Through these established groups, the record industry and now the internet, Gospel music is alive and thriving today in all its many diverse forms. There are radio stations devoted purely to various strands of Gospel with the Christian Music scene growing by the year.
It's worth reflecting on just how far Gospel music has travelled. Consider Kirk Franklin's collaborative work with Stevie Wonder on Why (Hero 2005) and We Win with Lil Baby. Snoop Dogg's 2018 album Bible of Love (his sixteenth release), confirms his beliefs and the power and influence of Gospel Music.
Gospel Music has given so much to the world of music and culture that I cannot imagine how today's contemporary popular music scene could exist without it.