The term a cappella nowadays is generally assumed to mean a piece of vocal music without instrumental accompaniment, but it wasn't always this way. The origins of the term go back to the 16th century, when it was used to refer to compositions in the style of church or chapel music, in which instruments accompanied multiple vocal performers by playing the same notes they sung. It was only from the 19th century onwards that a cappella started to refer to its modern meaning.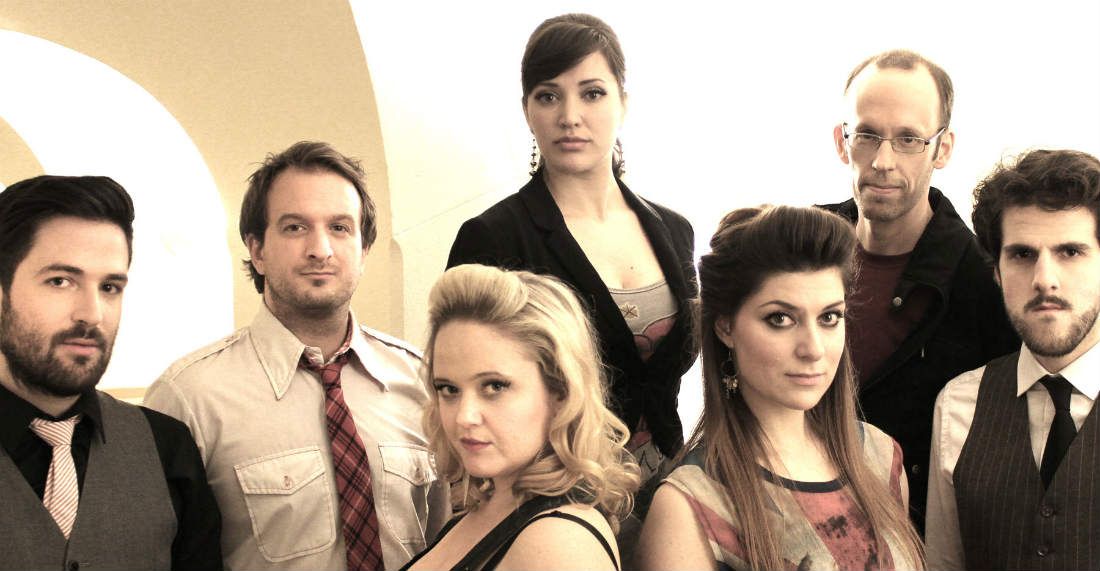 Many pieces of classical music which started life as instrumental works have ended up being given a vocal makeover. This includes pieces by some of the best known classical composers, from Bach, to Vivaldi, Mozart and Tchaikovsky. Beyond the classical genre, there are a growing number of professional groups focusing on contemporary music which are getting a chance to shine on television shows or in films. One of the most well known examples of this was Pitch Perfect in 2012. Taking the upcoming release of the second film, WQXR compiled a list of five top a cappella versions of classical music standards.
Here we take a look at ten examples of a cappella versions of well known pieces of classical music.
Mozart, Eine kleine Nachtmusik
Carmel A-cappella is an Israeli-based vocal group with an impressive record of performing at international festivals. The five-piece, all-female ensemble produced this version of Mozart's well-known work.
Bach, Air on the G string
Ensemble Planeta are a Japanese a cappella group who have won acclaim for their performances of Bach in particular. Here they perform Air on a G String. They have also recorded works by Chopin and Schubert.
Vivaldi's Four Seasons
Here again is Carmel A cappella, this time performing one of Vivaldi's most famous works, four seasons. Vivaldi's original composition was for solo violin and string quartet, and over the past three centuries it has established itself as one of the most popular works in the classical repertoire.
Tchaikovsky, Dance of the Sugar Plum Fairy
Since they emerged in 2011, Pentatonix have been a big hit. They've sold over 2 million albums and according to their website, they've got over 6 million subscribers to their Youtube channel. This is their a cappella version of Tchaikovsky's classic piece.
Beethoven, Ode To Joy
Beethoven's Ode to Joy is possibly one of his most recognisable pieces. Today, it has also become the anthem of the European Union. However, rather than being performed by strings, on this occasion an a cappella version has been created, and they've even jazzed it up a bit!
Schubert, Erlkönig
The Swingle Singers are a professional a cappella group founded in the 1960s and have provided their own versions of numerous classical works. Here they perform an a cappella version of Schubert's Erlkönig. The work, inspired by a ballad of Goethe's, was written during a single day in 1815 and first performed publicly six years later.
Tchaikovsky, Overture 1812
Showing their versatility when it comes to classical performances, here are the Swingle Singers again, this time performing Tchaikovsky's famous overture.
Faure, Pavane
This version of Faure's instantly recognisable Pavane is performed by the Russian a cappella group Cool & Jazzy. Formed in the 1990s in Moscow, they have had several successful international tours and won awards.
Samuel Barber, Adagio for Strings
Barber's tremendously powerful piece has an impact however it is performed. This a cappella version was performed in 2009 by Trinity College's a cappella choir.
Scott Joplin, The Entertainer
JB Craipeau has put his own twist on modern favourites as well as jazz classics. Here is his a cappella rendition of The Entertainer.