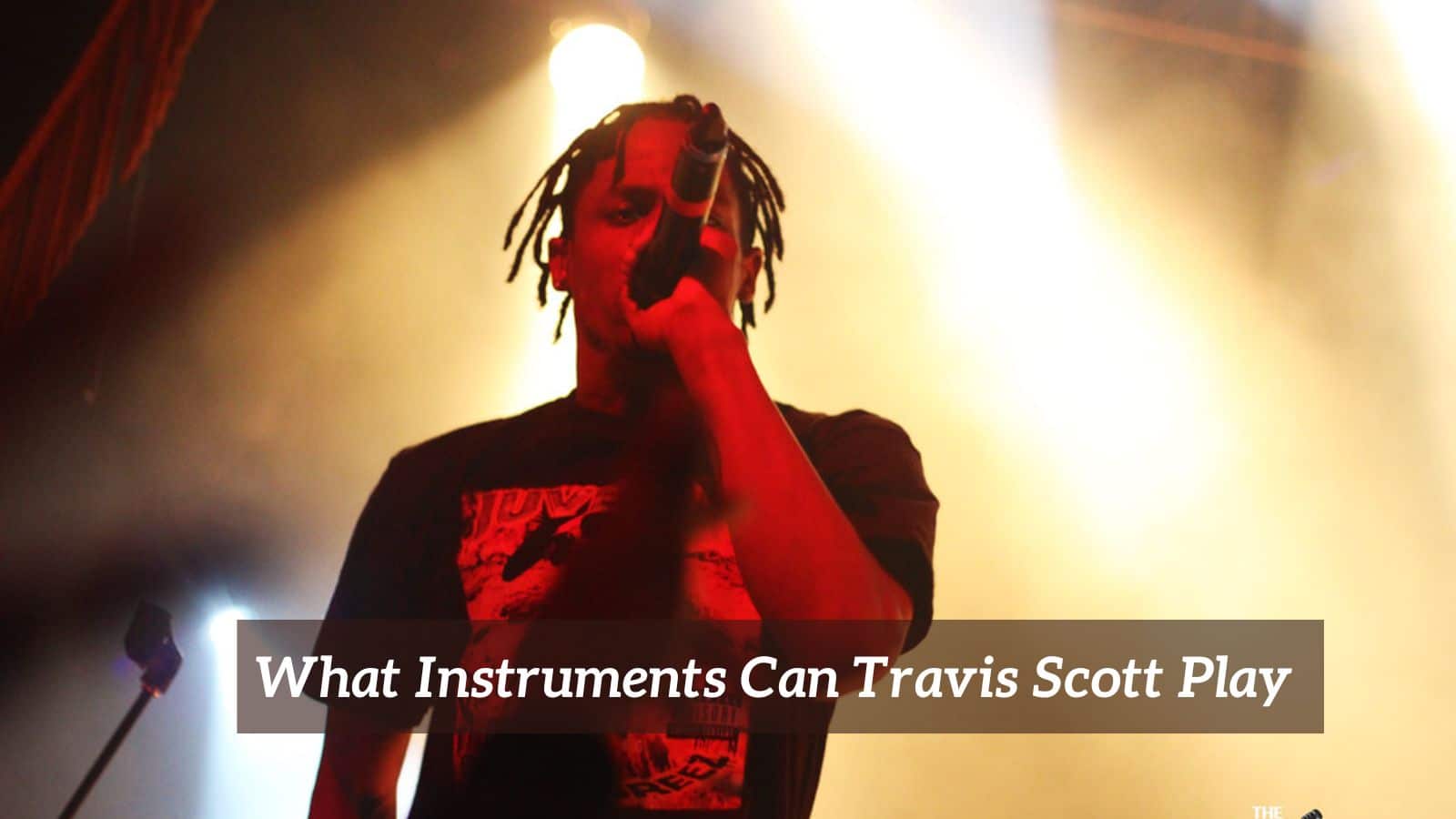 Travis Scott (stylized as Travi$ Scott) is the stage name for Jacques Bermon Webster II, born on April 30, 1991, in Houston, Texas. He is a rapper, singer, songwriter, and record producer from America.
He got his stage name by combining the name of his favorite uncle, Travis, with one of his favorite artists of all time Kid Cudi (whose real name is Scott Mescudi).
He said during an interview on the Tonight Show that there are two of his superheroes, and uncle Travis's friends also call him Scott.
Travis Scott's father gave him a set of drums as a present when he was three years old, and that's the first instrument he learned to play.
Later he played piano as well but abandoned it because he felt girls weren't interested in guys who played the piano.
Later he started producing his drum beats electronically because he was unsatisfied with the types of beats he had to rap over were, according to him, not working—it didn't set the right mood, the drums were too soft, and the snares didn't have the correct sound.
Brief Biography of Travis Scott
Travis Scott, given Jacques Webster, was born on April 30, 1991, in Houston, Texas. He lived with his grandmother in South Park, Houston, until he was six. The neighborhood was known for being rundown and having a high crime rate.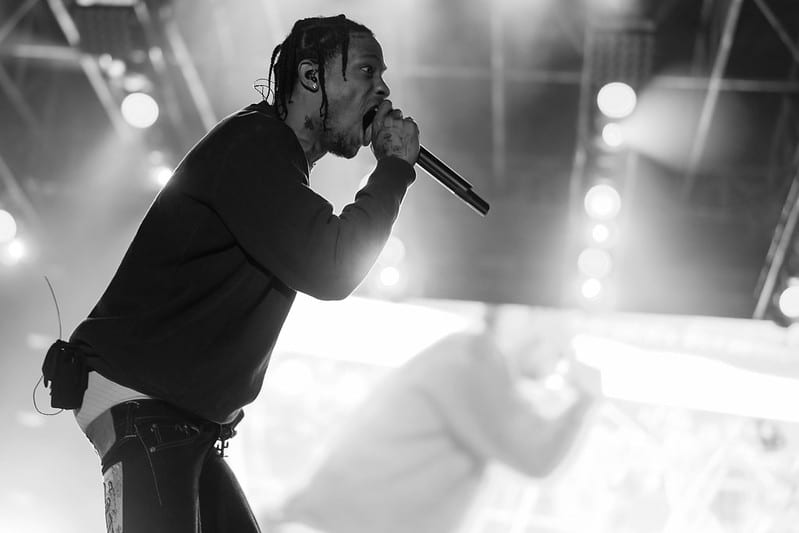 This had a lasting impact on Travis. During an interview with Complex at their offices in New York in 2012, he revealed a bit about his life growing up.
… I used to stay with my grandma in the hood from ages one to six. My mom worked for Apple and my dad owned his own business. I lived in [Houston] most of my life until I was like 19, I'm 20 now and I stay in L.A.
Growing up, my grandmother stayed in the hood so I seen random crazy sh*t. [I saw] mad bums and crazy spazzed out motherf***ers, I saw people looking weird, hungry, and grimey [sic]. I was always like, 'I gotta get the f*** out this sh*t.' It gave me my edge—[it made me] who I am right now [Source].
Travis moved back to his parent's house in Missouri City, a suburb bordering the southwest of Houston. His relationship with his father was quite rocky, and they would have stand-up fistfights in front of his friends.
His father was also not very supportive of his choice to become a musician and would sometimes walk into his room and rip out the power chord while he was busy making drum beats on his computer. Other times his dad would cut the power off to his room.
Travis comes from a musical family—his grandfather holds a master's degree in composition and is a jazz composer. He also had a doctorate in philosophy. His father was a musician as well and played soul music. His father was a drummer and also played the piano.
What Instruments Can Travis Scott Play
Besides being a highly successful rapper, Travis Scott can also play the drums and piano.
When I was three years old my dad bought me my first drum set. I was playing drums extra hard, like I wasn't going to fail with that sh*t. I was a drum master. I used to think engineering was producing.
Growing up I played the drums and then I played piano. I quit playing piano because it wasn't getting no b*tches. I was making beats because like the electronic sound was getting all the h**s. [Laughs.] Like, 'I'm a rapper, b*tch' [Source].
In a nutshell, Travis Scott can play the drums and the piano. Studying these instruments gave him a sense of both rhythm and melody—crucial components of music. Travis no longer plays these instruments but now raps and produces his beats electronically.
Although some would argue that using drum machines and computer programs to create beats and rhythms doesn't quite cut the barrier to being called an 'instrumentalist', one should read up on the history of electronic music.
Kanye West gave Travis Scott his big break into the world of rap on the album Cruel Summer when he appeared alongside artists John Legend, Teyana Taylor, CyHi Da Prynce, and Malik Yusef in the song Sin City.
Travis Scott also helped with the production of three songs on the album. Travis was stunned when he heard West wanted him to rap on the album: "So I was in like L.A, and I got hit up like, ''Ye [Kanye West] wants you to rap on this.'
I was like, 'What?!' I was looking left and, right like, 'Are you serious? I'm about to be rapping?' I was nervous, but I freestyled—that verse is a freestyle" [Source].
Travis Scott as an Artist
Travis Scott's music has been described and characterized as "ambient", and he willfully creates an unnatural, dark, and syncretic soundscape using audio manipulation techniques such as auto-tune, phasing, and delays.
When someone asks Travis what his favorite part of a song is, he'll always respond that it's the drums. His skill as a producer, under the tutelage of Kanye West, has also helped to develop his artistry and producing skills.
Another element prevalent in Travis Scott's music is diversity and defying or even transcending the barriers different types of music usually impose on musicians.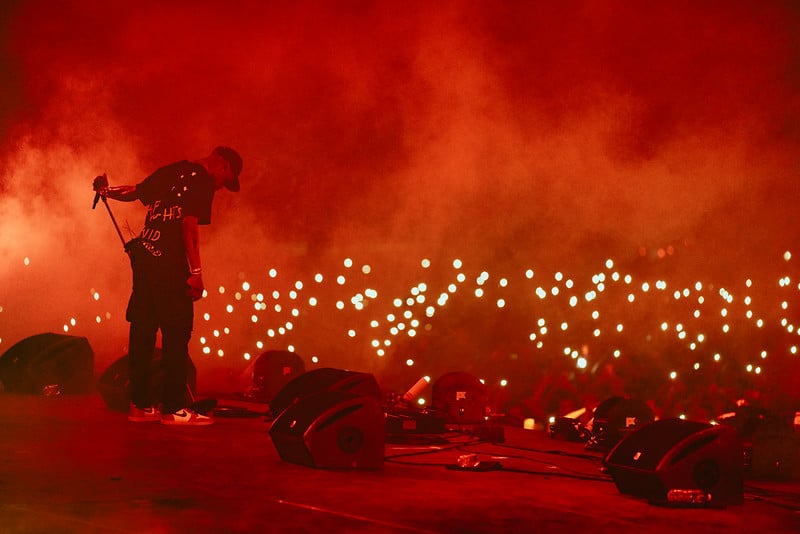 Once he moved to the suburbs to live with his parents, he quickly adapted to his surroundings and embraced suburban culture and diversity.
Diversity is especially important to him, shown in his music: "My music is very diverse, I don't want it ever to be typecasted," he said during his interview at Complex's New York offices in 2012.
Conclusion
Travis Scott's humble roots, growing up in the rough parts of town and moving to the suburbs, influenced his development as an artist.
His background in drums and later years, the piano, also contributed to his artistic development because these instruments provided the rhythmic and melodic elements he would incorporate into his music.
He has worked with some of the biggest names in rap, started to rap himself, and started a record label where he helps aspiring musicians become artists.