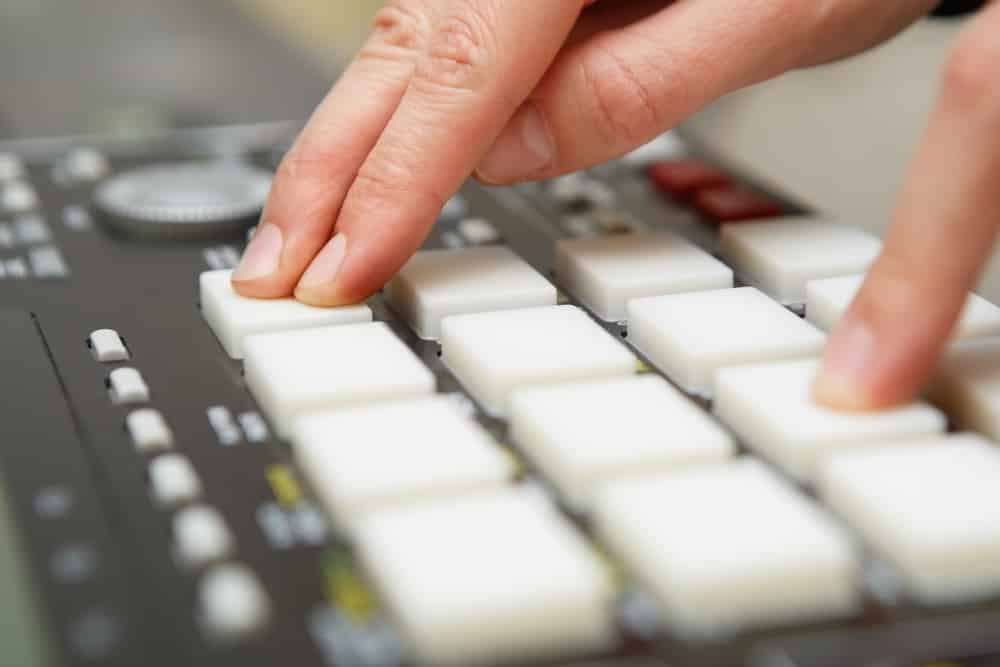 Listening to music is everyone's favorite pass time but not everyone can produce such mesmerizing tunes. Whenever you listen to some songs, they have such a huge impact that you literally want to start producing your music ideas.
DISCLOSURE: This post may contain affiliate links, meaning when you click the links and make a purchase, we receive a commission.
Well, that's pretty much possible if you learn music production and beat making. So, if you want to learn how to produce your own tunes and melodies, we have added the 6 best ways to learn music production and beatmaking. Are you ready, yet?
Best Ways To Learn Music Production And Beatmaking
1. Online Music Production and Beatmaking Lessons
When everyone is connected to the internet, accessing online music production and beat making lessons becomes easier than ever before. This is because you can simply connect to the internet and choose the desired course that meets the skill needs of the musicians. There are various ways through which you can access online lessons.
To begin with, there are online learning websites that allow users to choose course that strikes musicianship skills. The best way to choose an online learning website is to read the course outline and video lessons. There are other online learning methods as well but learning websites curate the courses with exceptional content.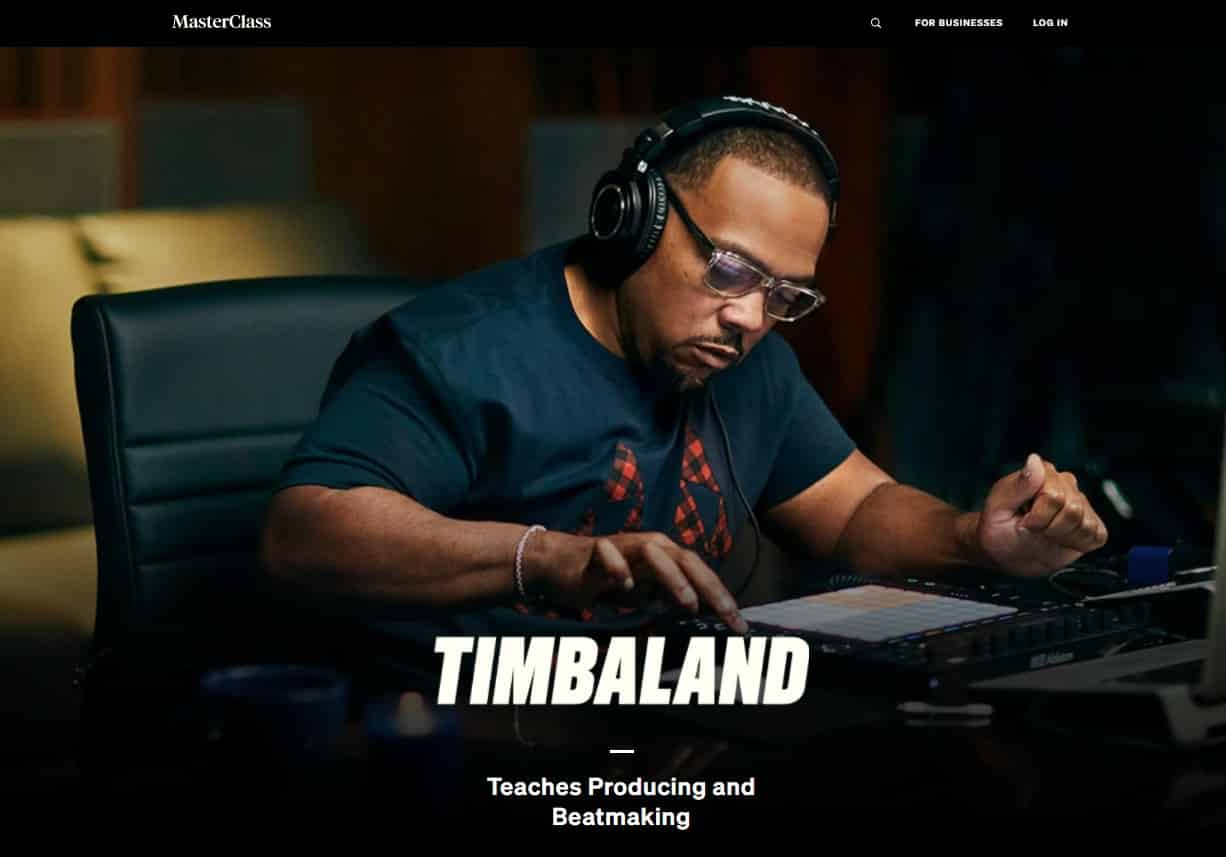 When it comes down to online learning websites, MasterClass is one of the exceptional websites out there. Consequently, this course is designed by Timbaland who is a Grammy-recognized music producer out there. He will teach the streamlined process of producing iconic songs. He has been creating music tracks with Jay-Z, Justin Timberlake, Aaliyah, and even Beyonce.
With this online course, he will teach the students to get in touch with the vocalists while creating the tunes that create top-notch songs. In addition, you will learn how to layer the tracks. There are around fifteen video lessons in this course, with a duration of three hours, so you can learn the in-depth details at your own pace.
This course starts with the introduction lesson where students get to meet Timbaland. With this course, the students will learn how they can create the track through a microphone and voice. The best thing about this course is that it teaches how to make the beatboxing beat, so you can create loops as well. Similarly, you will learn how to add texture, harmony, and melodies to the song.
The course has been designed to empower the students on how they can select the sounds that fit with the lyrics. The course has special lessons, so you can learn how to warm up and get into the groove. In one lesson, Timbaland states how he produced the song, "dirt off your shoulder" with Jay-Z. In simpler words, you will learn how to use simple aspects for the creation of complex textures.
For people who want to learn about chord progression, this course will teach you how to utilize chord structures. Also, you will be able to learn how to layer and tweak up the drums. Even more, you can learn how to develop the top line and preserve the song.
2. Tutorials
As a music enthusiast, you should make sure that you keep learning new techniques on how to produce music and beats. For this purpose, you can utilize the tutorials. These tutorials can be accessed online on YouTube and you will have endless access to instructional videos. All you need to do is search for the desired title on YouTube and you will have hundreds of videos at your disposal.
With YouTube, you can assess how to utilize different techniques and software because that's essential for music production and beat making. YouTube is a fine choice because audio engineers tend to create full-fledged videos. Consequently, you will have access to knowledgeable and top-notch videos. All in all, download the desired videos, so you can learn on the go.
3. Professional Groups
You can learn all the theories you want but the real skills come from practicing. The practice is optimized when you join groups with professional music producers. This is beneficial because you not only get to observe the successful producers but practice with them. As a result, you will be able to learn top-notch and professional techniques.
Above all, when it comes down to the professional groups, you will get all-time inspiration to learn more and do more than positively influences the beat making and music production skills. On top of everything, you will get to share their years of experience. In addition to these professional groups, you can join the aspirant groups as well.
These aspirant groups usually have hidden talent that hasn't made it big yet. So, you can join these groups and learn music production tricks and secrets.
If you want to have real experience with music production and beat making, enrolling in a music production school is a fine choice. The best thing about enrolling in a music production school is that the learning speed will increase. These music production schools usually have top-notch music artists and producers who are ready to share their experiences with you.
Even more, these schools tend to have a creative yet competitive environment that allows the students to race for more, and learn more. Even more, with the music production schools, you will have easy access to the hardware technology, plug-ins, and software that empowers them to learn the technical aspects of music production.
Consequently, you will have the chance to use and learn through the equipment that's used by professionals. However, music production schools can be a tad bit expensive as compared to online courses. On the other hand, the students get all-time assistance that helps fix the weak points.
5. Private Tutors
In case you don't want to enroll in the music production school or sign up for the online course, you can get yourself in touch with private tutors. These music production tutors will usually host the class at their homes because they need to assist you with the software and equipment. Keep in mind that private tutors will be expensive but you will get full focus. As a result, your mistakes will be rapidly pointed out, hence the better learning outcome.
6. Apps
For everyone interested in music production and beat making, smartphone apps will be extremely effective. Such apps are readily available on Google Play Store and Apple App Store, so you can choose the app that settles with your skills. These apps will teach in-depth information about software and production. However, the apps are usually paid but promise impactful outcomes.
The Bottom Line
Music production and beat making are not the cup of tea for everyone but you can learn the skills if you've enough passion. So, for all such people, we have added the 6 best which to learn music production and beat making. We are pretty sure that you will find something that meets your musicianship skills!